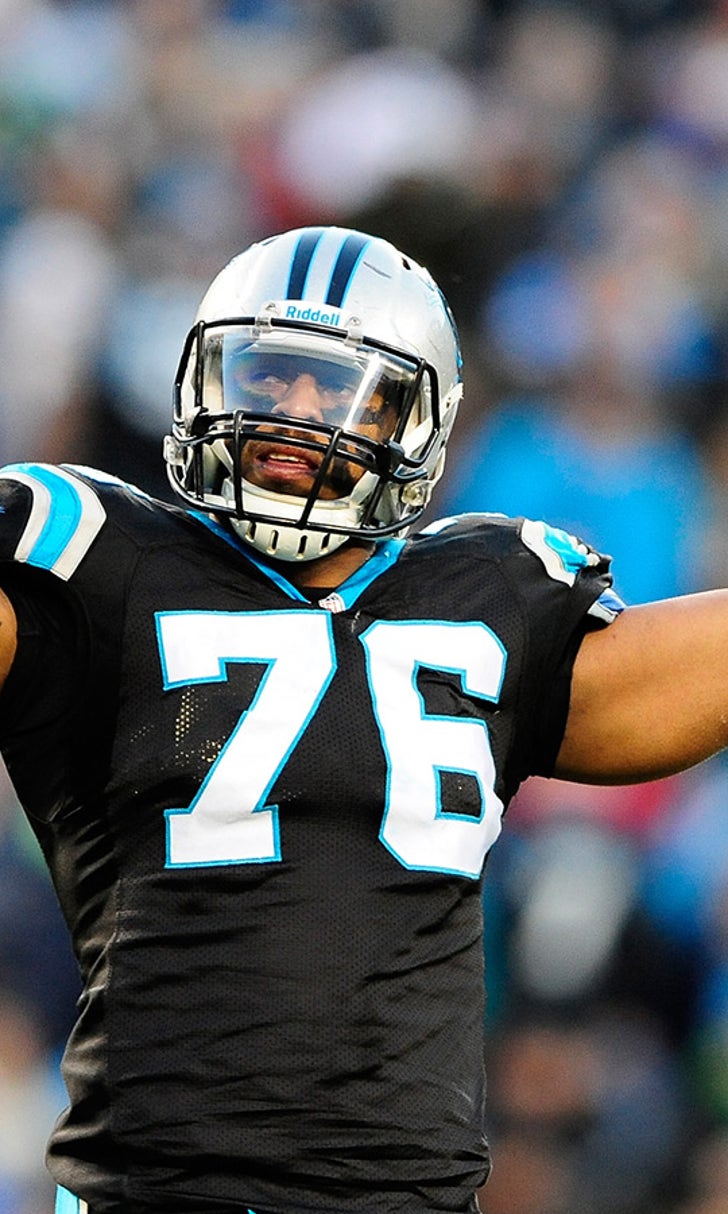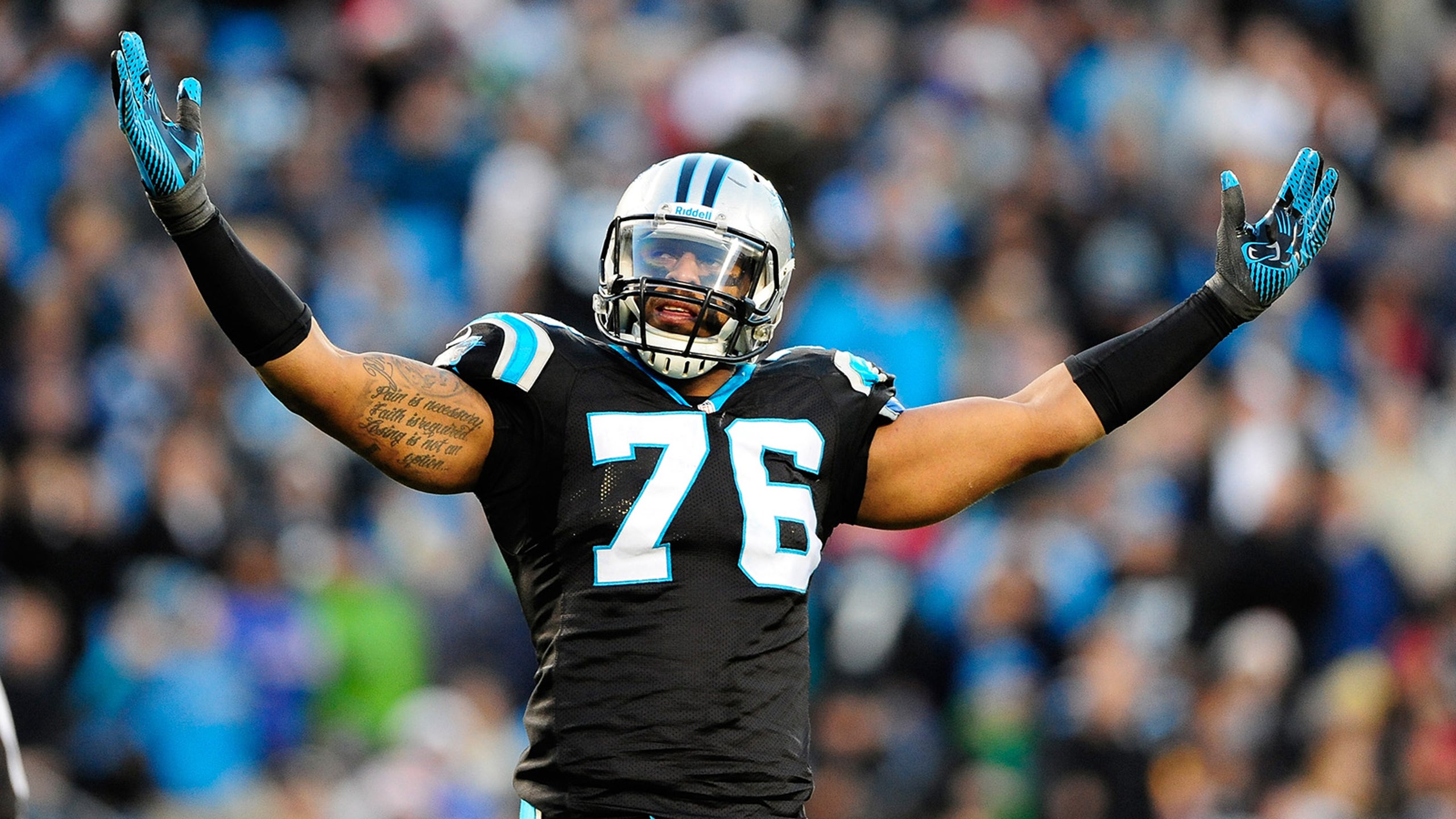 Panthers place franchise tag on DE Greg Hardy
BY foxsports • February 28, 2014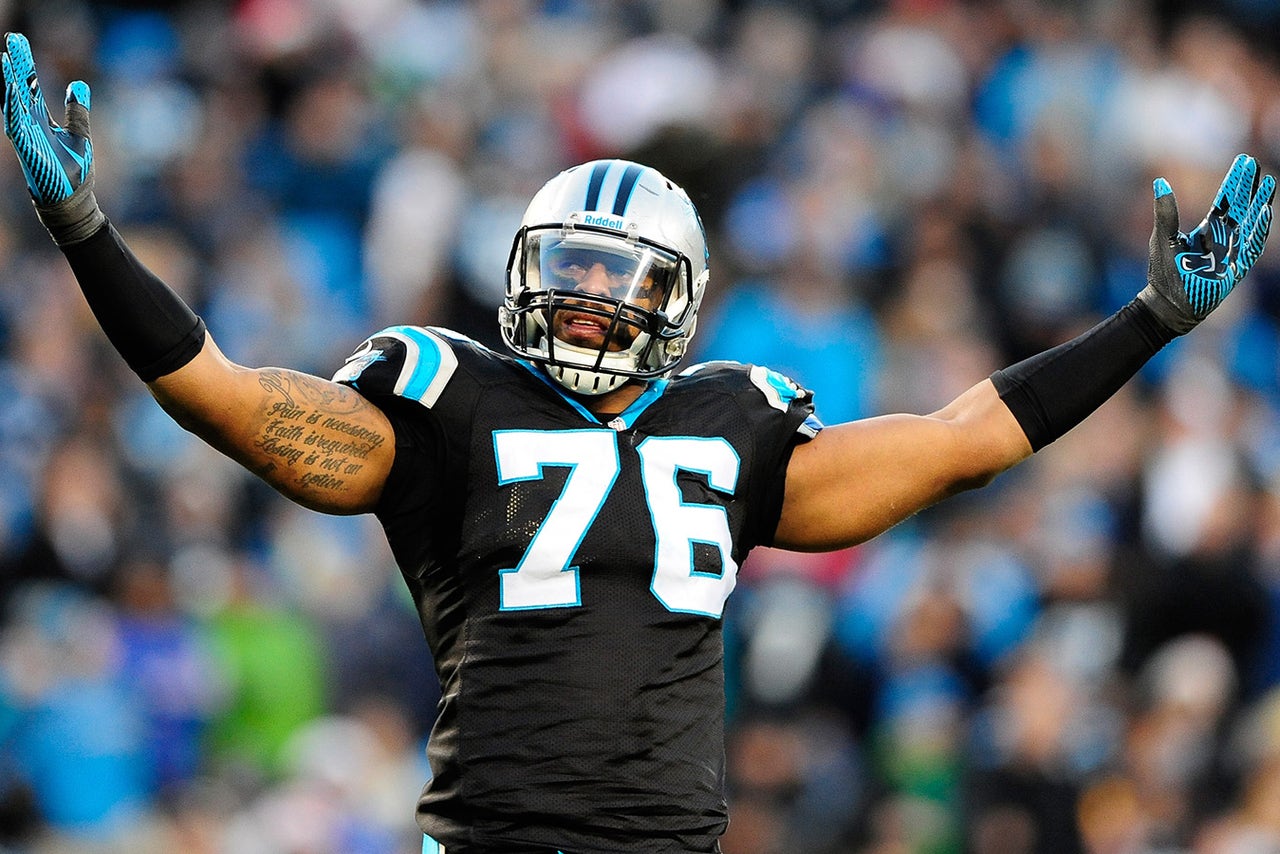 The Kraken will be released for at least one more season in Charlotte.
The Carolina Panthers designated pass-rushing defensive end Greg Hardy with their franchise tag on Friday, according to a team announcement, making him one of the highest-paid defensive ends in football next season and potentially buying more time to discuss a long-term deal. Hardy, the face-painted four-year pro out of Ole Miss who goes by the self-prescribed moniker "Kraken" on gamedays, was projected to be one of the top unrestricted free agents on the market this offseason.
"We are very pleased that Greg will be back with the Panthers next season," head coach Ron Rivera said in a statament. "He was a big reason we were able to lead the league in sacks last year and keeps our defensive line intact."
The deal comes at the tail end of the two-week window NFL teams are allowed to offer players the franchise tag and is projected to be worth approximately $12-13 million.
The non-exclusive franchise tag pays out no less than an average of the top-five most lucrative salaries at a player's position around the league or 120 percent of his 2010 salary, whichever is greater, and gives the Panthers first-refusal rights to match any offer a team gives Hardy within a seven-day period. If Hardy signs elsewhere, the Panthers will be compensated with two first-round draft picks.
Hardy is the fifth player in franchise history to be given the franchise tag.
With such an open-market premium on pass rushers and Hardy's 33 career sacks over the past four seasons, it's no wonder why he was expected to draw a heavy asking price. Hardy told reporters just last month that he was expecting a "big number" in free agency.
For at least one season, he'll get just that with Carolina.
"The franchise mechanism gives us time to secure the services of a very good player while we continue to look at the future of Greg with the Carolina Panthers," general manager Dave Gettleman said in a statement. "We have had great dialogue with both Greg and his agent (Drew Rosenhaus). It was important to keep our defensive front together."
The 25-year-old Pro Bowl end exploded in his third season with the Panthers, racking up 11 sacks, before improving on his total last season with a franchise record-tying 15 sacks.
---