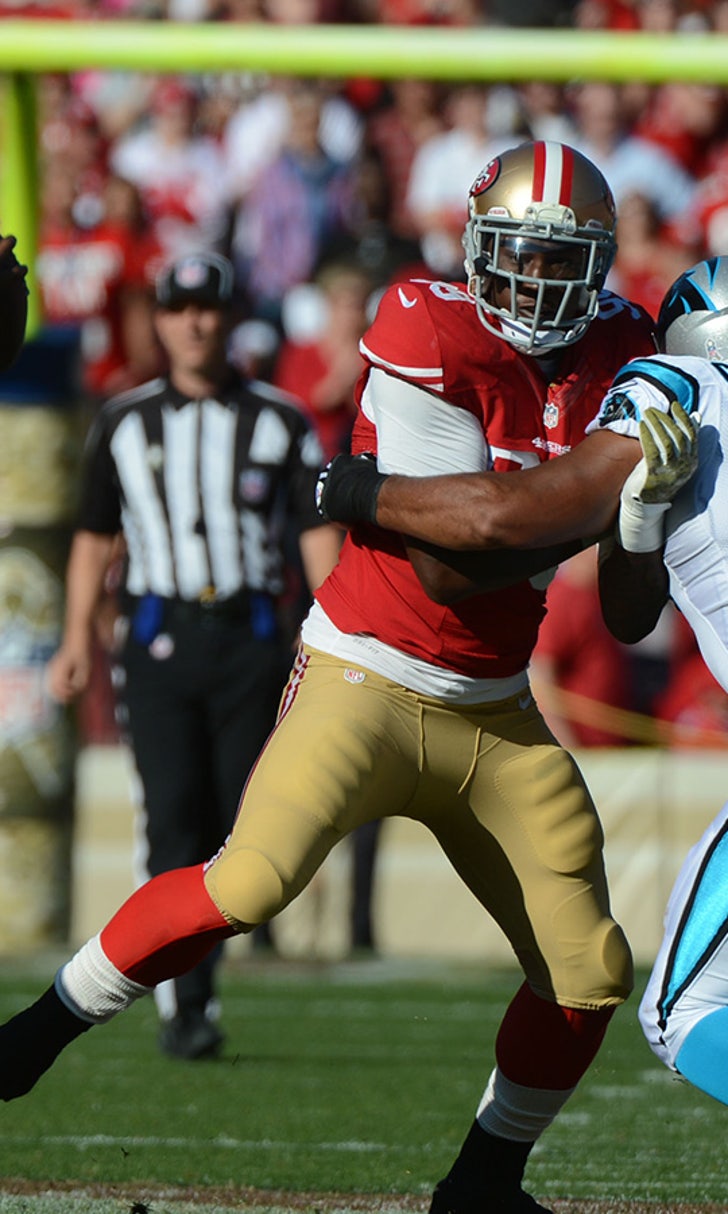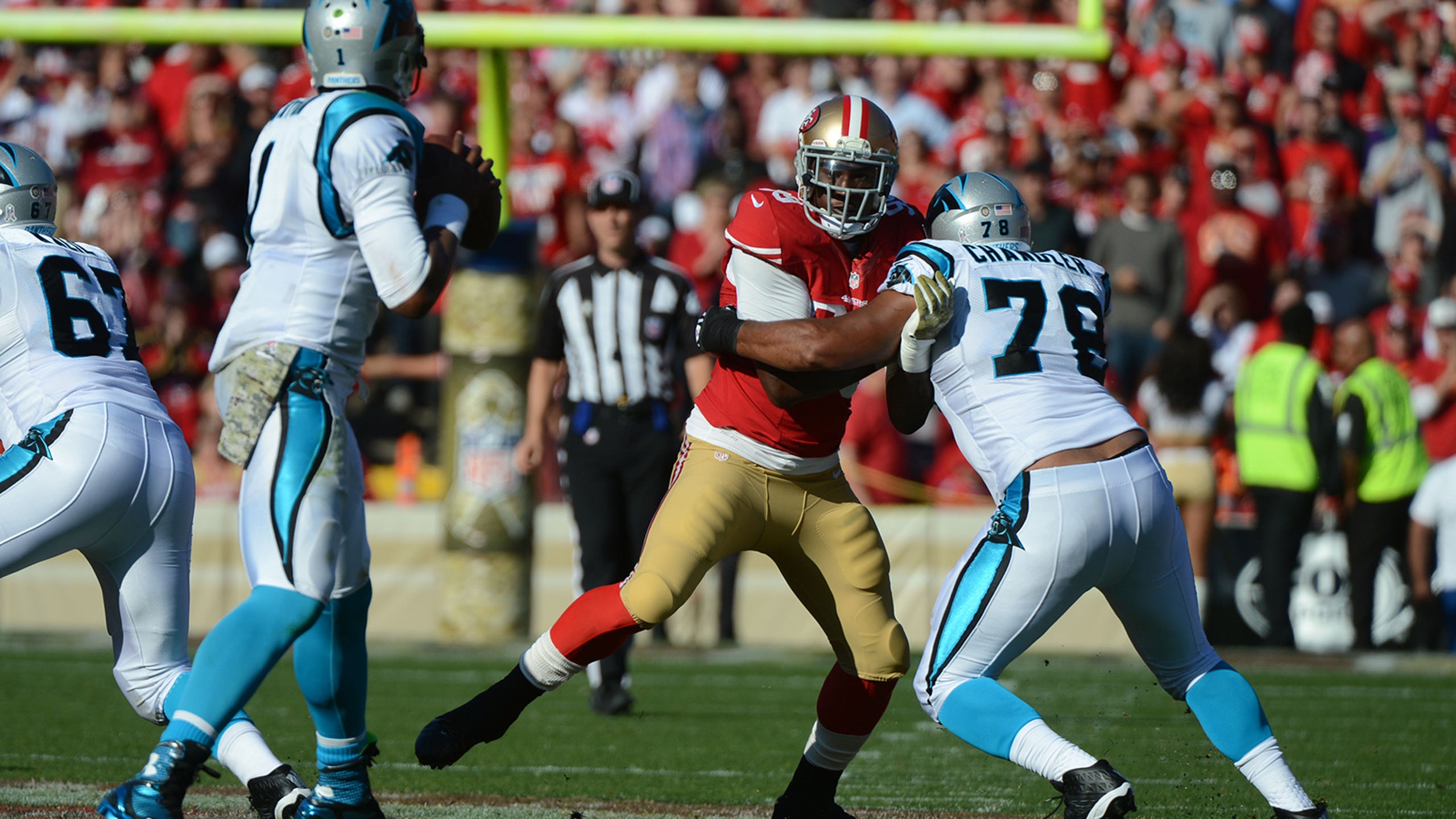 Panthers' offensive line still work in progress
BY foxsports • August 14, 2014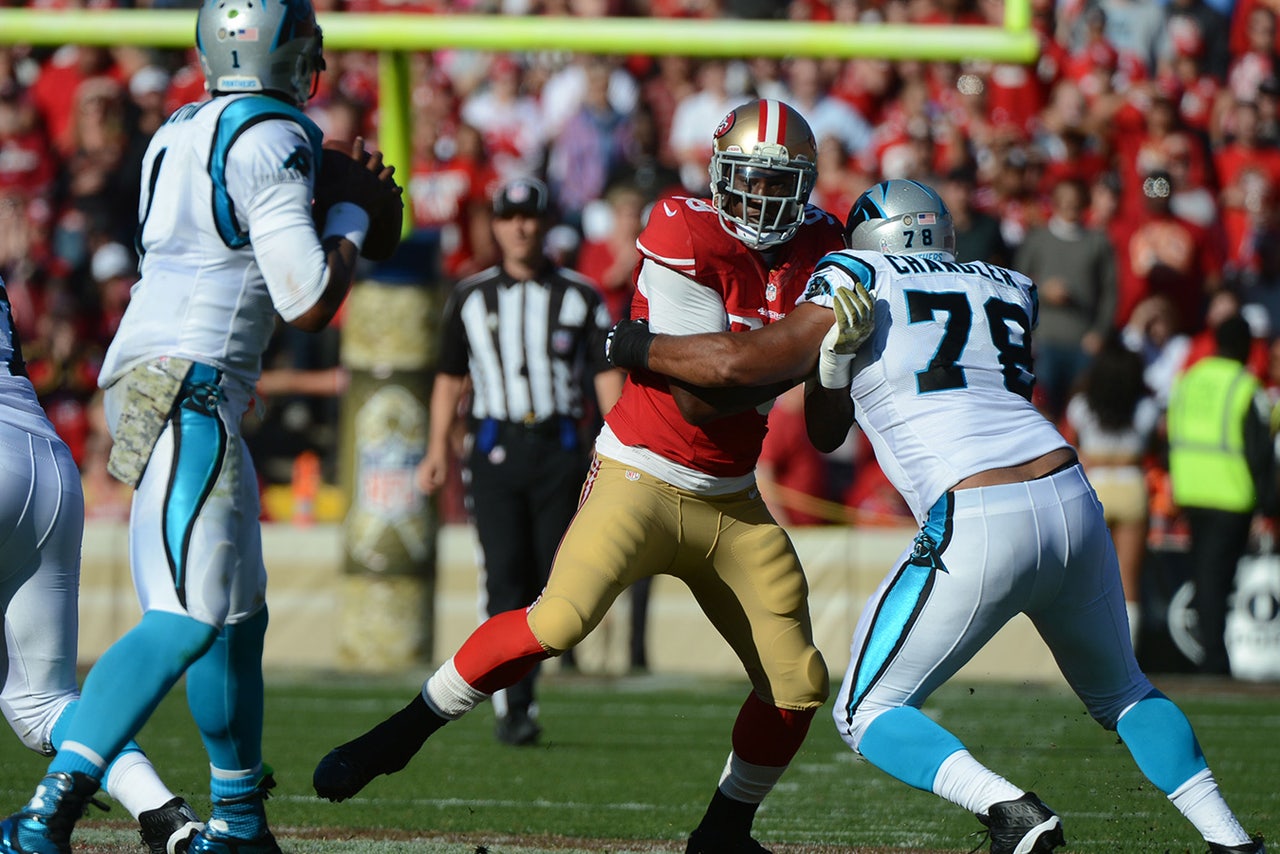 CHARLOTTE -- The offensive line of the Carolina Panthers has never been confused with one of the best units in the NFL during Cam Newton's three years as a professional.
Based purely on analytics, though, the Panthers had the 11th-best offensive line last season, ranking 14th in run blocking and 17th in pass protection, which may surprise some.
That isn't likely to be the case this season. With this year's version being manned by brand new linemen at four of the five positions, and experience at the remaining spot, fans and prognosticators alike are expecting a huge decline in the quality of production by the offensive line.
And if last Friday's game against Buffalo is any indication of things to come, those naysayers look to be correct as several of the newbies struggled to run block and pass protect. However, many of those new offensive linemen for the Panthers, as well as head coach Ron Rivera, said they saw things in the team's first preseason game that were good and that they will look to build on.
"I felt like we played well," said right tackle Nate Chandler, who was a guard last year and a defensive tackle the year before that. "There are some mistakes we made out there that we've got to fix, but as a whole, I felt like we played well."
Here's an indication of how things went against the Bills: The starting offensive line for the Panthers played three full series, even though the defensive line only played two series. On the fourth series, Chandler and right guard Trai Turner, a rookie out of LSU, continued to play to get as many reps as possible.
But this is when things went so out-of-the-box that it left many trying to remember if they'd ever seen such a thing. The three backups that played in that fourth series were so bad that Rivera put the entire starting line back into the game for the fifth series. Think about it for a second: When was the last time a coach put starters back into the lineup in the second quarter during the team's first preseason game because the reserves played so poorly?
Yes, those were the backups that got pulled from the game after only one series, but it was an overall microcosm of how things went in the first half.
This is obviously an offensive line that is a work in progress, and one that needs all the work it can get.
"The bullets are live in games," Turner said. "You want to make sure you're clicking on all cylinders. I think for my first game, I performed pretty well. But there's always room for improvement."
Third-year left guard Amini Silatolu, who played in only three games last season before tearing his ACL, struggled at keeping members of the Bills defensive line away from quarterback Derek Anderson as he was bull-rushed into the backfield numerous times.
The only one that didn't have any issues was Pro Bowl center Ryan Kalil.
Again, it was just the first game of the preseason. The offensive line will get another chance to show it's improvement on Sunday night against the Kansas City Chiefs in a nationally televised game on Fox.
Rivera opted to look at the positives, as most coaches do. He liked the fact that Anderson, who was playing in place of Cam Newton, wasn't sacked.
"We were very, very pleased with what we got from the offensive line," he said. "I'd like to see us run block a little bit better, but they were very physical, very aggressive."
---