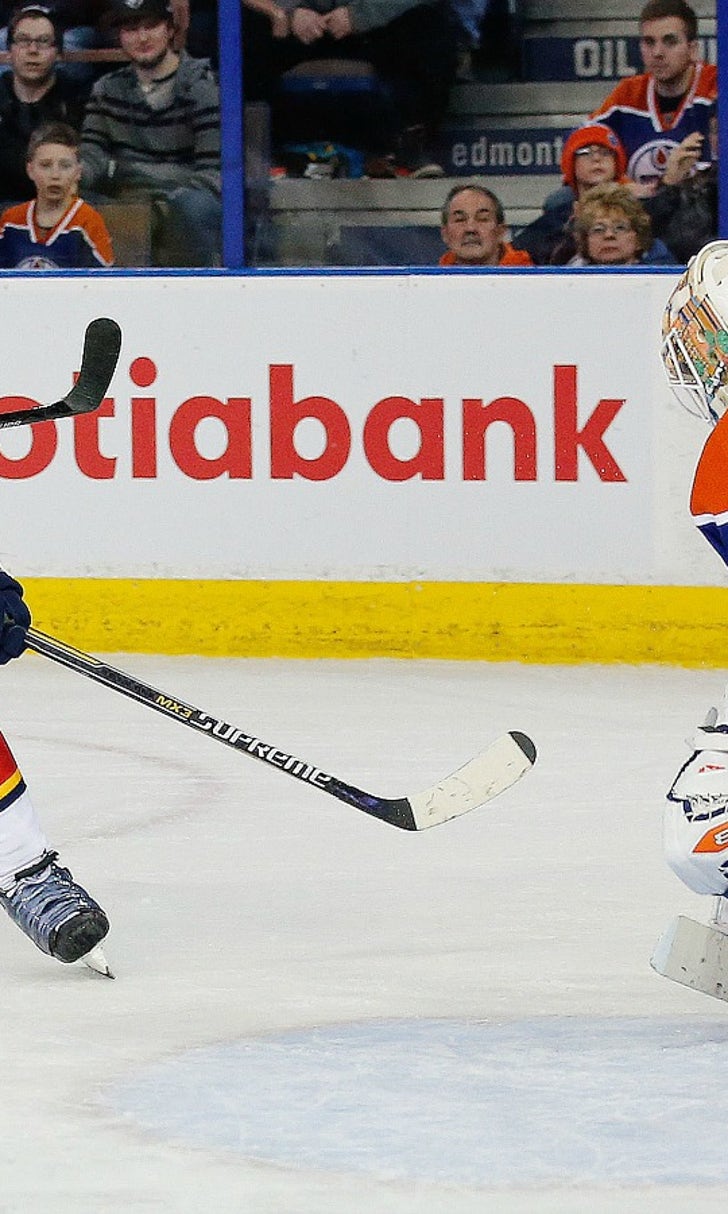 Panthers mailbag: You've got questions, we've got answers
BY foxsports • February 7, 2015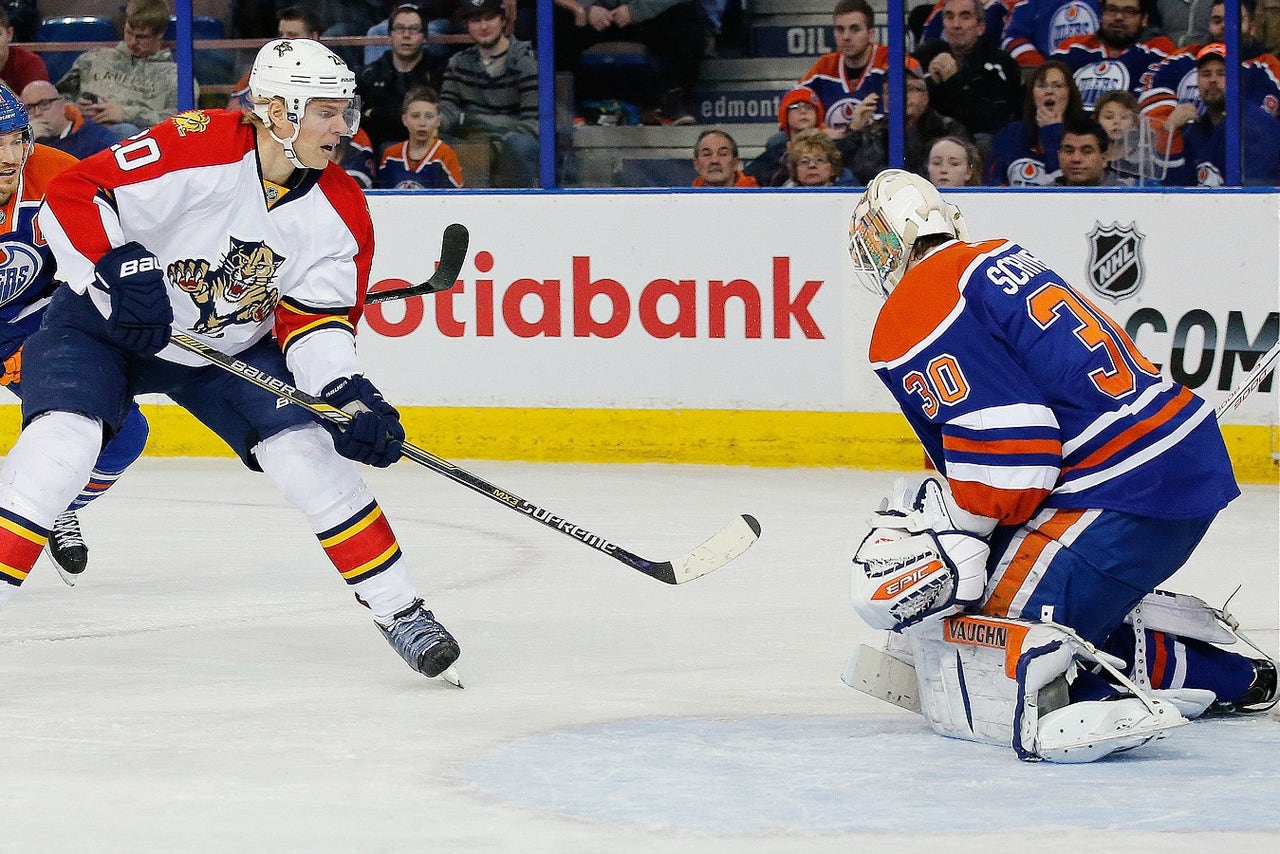 Welcome back for another edition of the Florida Panthers mailbag where FOXSportsFlorida.com's Jameson Olive answers all of your questions regarding the team's past, present and future.
If you would like to submit a question, you can contact Jameson on Twitter @JamesonCoop or email him at JamesonOlive@gmail.com.
@SandyLuria: Which of the Panthers' pending unrestricted free agents will be traded first, if any?
OLIVE: With the trade deadline less than a month away, it's time to start coming to grips with the fact that several Florida mainstays are likely on their way out of the Sunshine State. Veteran forwards Tomas Fleischmann, Sean Bergenheim, Scottie Upshall and Tomas Kopecky are all headed for free agency this offseason and, regardless of where the Panthers sit in the standings, could potentially be moved on or before March 2. Of these four players, I expect only one to remain with Florida past the deadline. As for which will be dealt first, it's hard to say given the unpredictable nature of NHL front offices, but my money would be on Bergenheim. Yes, I know he's been spending more time hanging around the press box than the penalty box these days, but the 30-year-old winger is exactly the type of player that Stanley Cup contenders will covet for a postseason push. At his best when it matters the most, Bergenheim has notched 12 goals and 17 points in 23 career postseason games.
@KingSpencer24: It is realistic to think the Panthers will trade for Evander Kane?
OLIVE: This seems to be the burning question among every fan base right now. I mean, what team wouldn't want to add a proven 30-goal scorer to their roster? That being said, there is a reason that Winnipeg is so eager to jettison the talented 23-year-old.  Where Kane goes, the same character issues that continually surfaced during his four years with the Jets could potentially follow. Still, it's likely that teams such as the Panthers would be willing to take on some risk in return for a player with superstar potential and an affordable cap hit of $5.25 million through 2017-18. Jack Birch, a pro scout for Winnipeg, has already attended numerous Panthers games this season, so it's not unlikely to think that Florida will at least kick the tires on Kane if they haven't already. In the end, though, I just don't see it happening. As we all know, Dale Tallon puts a lot of stock in both character and integrity and right now Kane, who will miss the remainder of this season with a shoulder injury, is short on both.
Sarah, Boca Raton:  Did the Gerard Gallant make a mistake in scratching Brandon Pirri earlier in the year?
OLIVE: In hindsight, it's easy to look at Pirri's current four-game goal streak and wonder how the offensively challenged Panthers kept such a gifted scorer in a suit and tie for so many games. However, let's remember that before netting six goals in seven games, Pirri endured a 15-game goal drought after returning from a 10-game stint on injured reserve. Clearly, there were some lingering effects from the concussion he suffered against Arizona on Oct. 30 and the 23-year-old needed time to get his feet back under him. With anywhere from two to three extra forwards on the roster at any given time, the Panthers are a what-have-you-done-for-me-lately team and, at the time, Pirri simply wasn't the best option.
@ChiefCub: How many more years can the Panthers expect to squeeze out of Roberto Luongo?
OLIVE: At 35-years-old, Luongo has yet to show any significant signs of aging while posting a respectable 19-13-8 record with a 2.46 goals-against average and .918 save percentage in his first full season back in Florida. Unfortunately, this level of play will need to be maintained for the next seven seasons as Luongo's contract runs through 2012-22. Is it possible that Luongo remains a serviceable goaltender until he's 42-years old? Sure, but the Panthers shouldn't bank on it. Historically, finding success in the NHL as a goaltender past the age of 40 isn't a common occurrence. Martin Brodeur, however, helped lead New Jersey to the 2012 Stanley Cup final against Los Angeles at 40. Personally, I believe Luongo has the talent and stamina to give the Panthers several more quality seasons, but to expect him to remain the organization's starting goaltender for the length of his contract would be a stretch. Simply put: No more than five seasons.
Jeff, Fort Lauderdale: Do the Panthers still have a shot at the playoffs this season?
OLIVE: If you follow me on Twitter you probably already know that I had the team's playoff hopes on life support after a disappointing 3-1 loss to the New Jersey on Jan. 31. Since then, however, the Panthers have won two of three and now sit just five points behind Boston for the final wild-card spot in the Eastern Conference with one game in hand. With seven of their next 12 games coming against current playoff teams, the road ahead certainly won't be easy. With the resurgent Bruins unlikely to stumble, the Panthers need to string together several wins in the coming weeks in order to stay afloat. There are 32 games remaining in the Panthers season, but none are more important than the three games they have left with Boston.
---
---