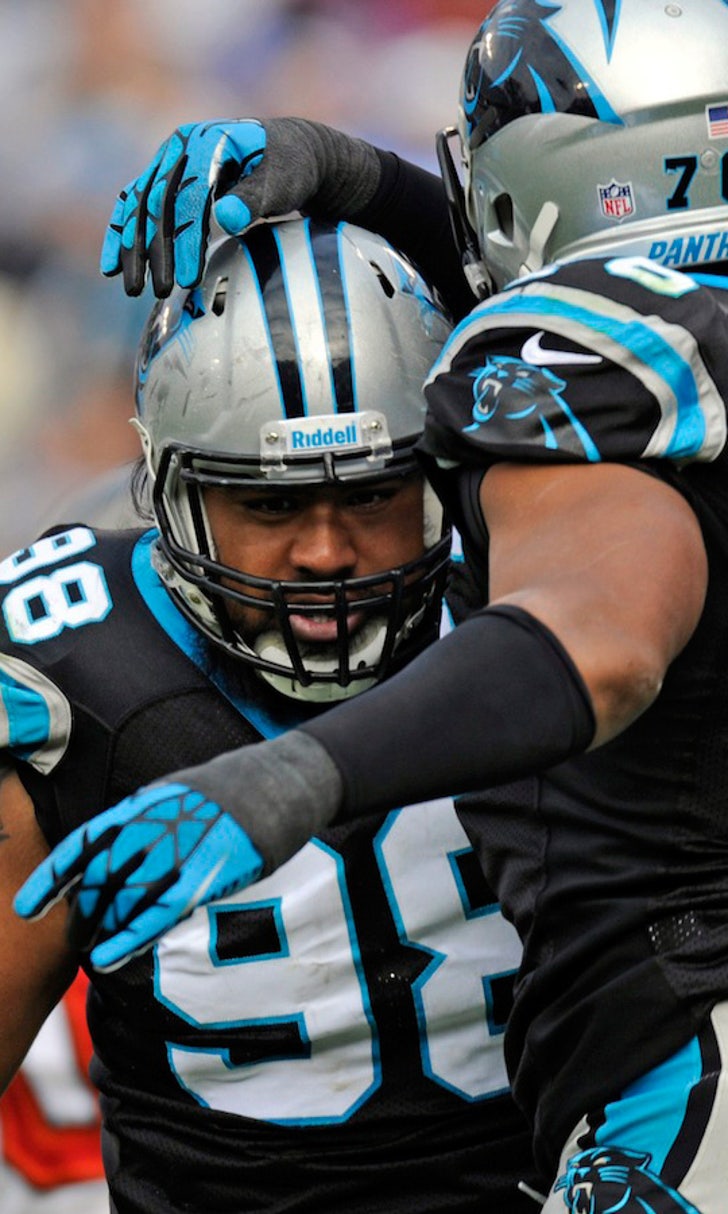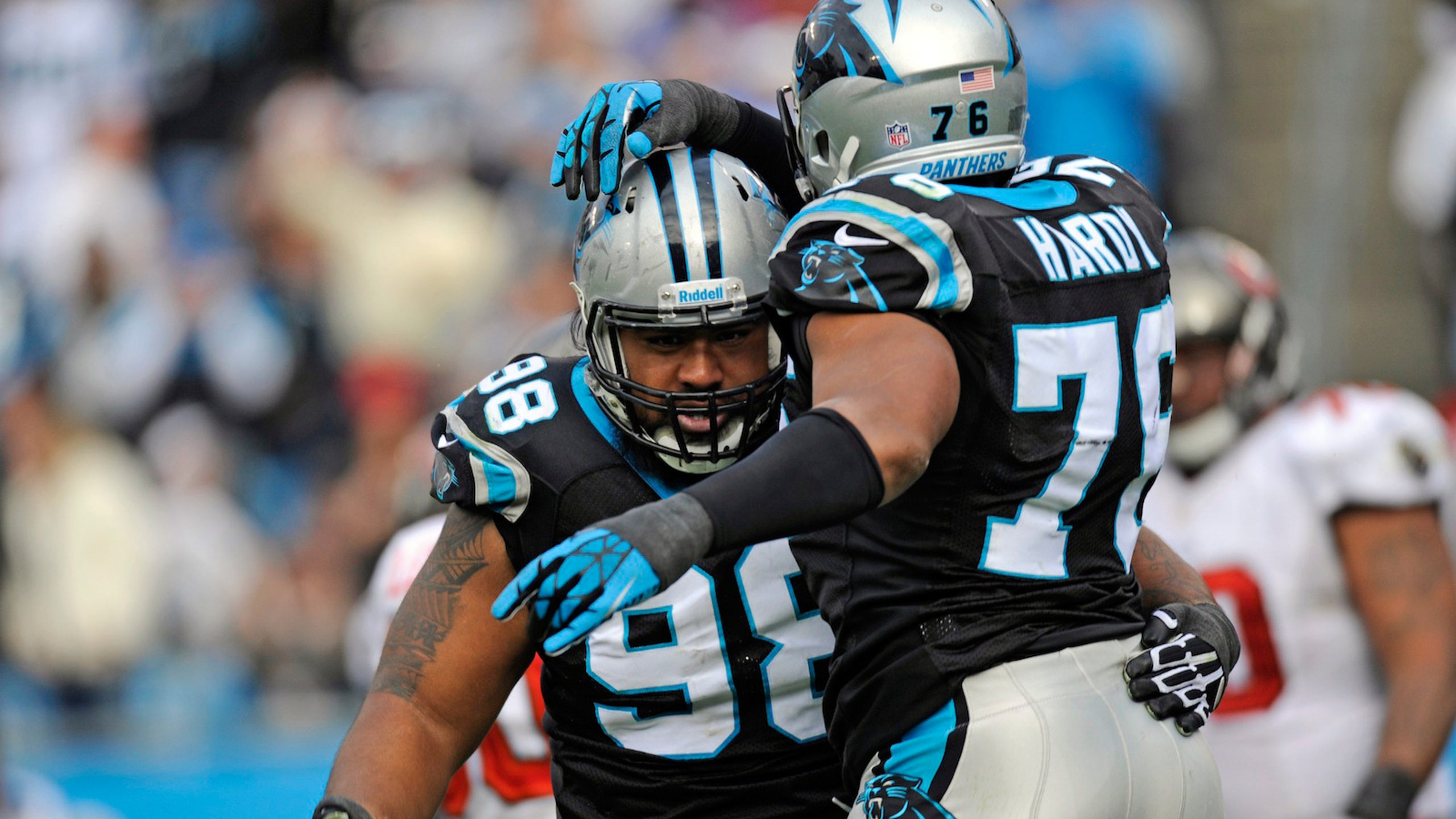 Panthers defense looking to regain 2013 form
BY foxsports • June 11, 2015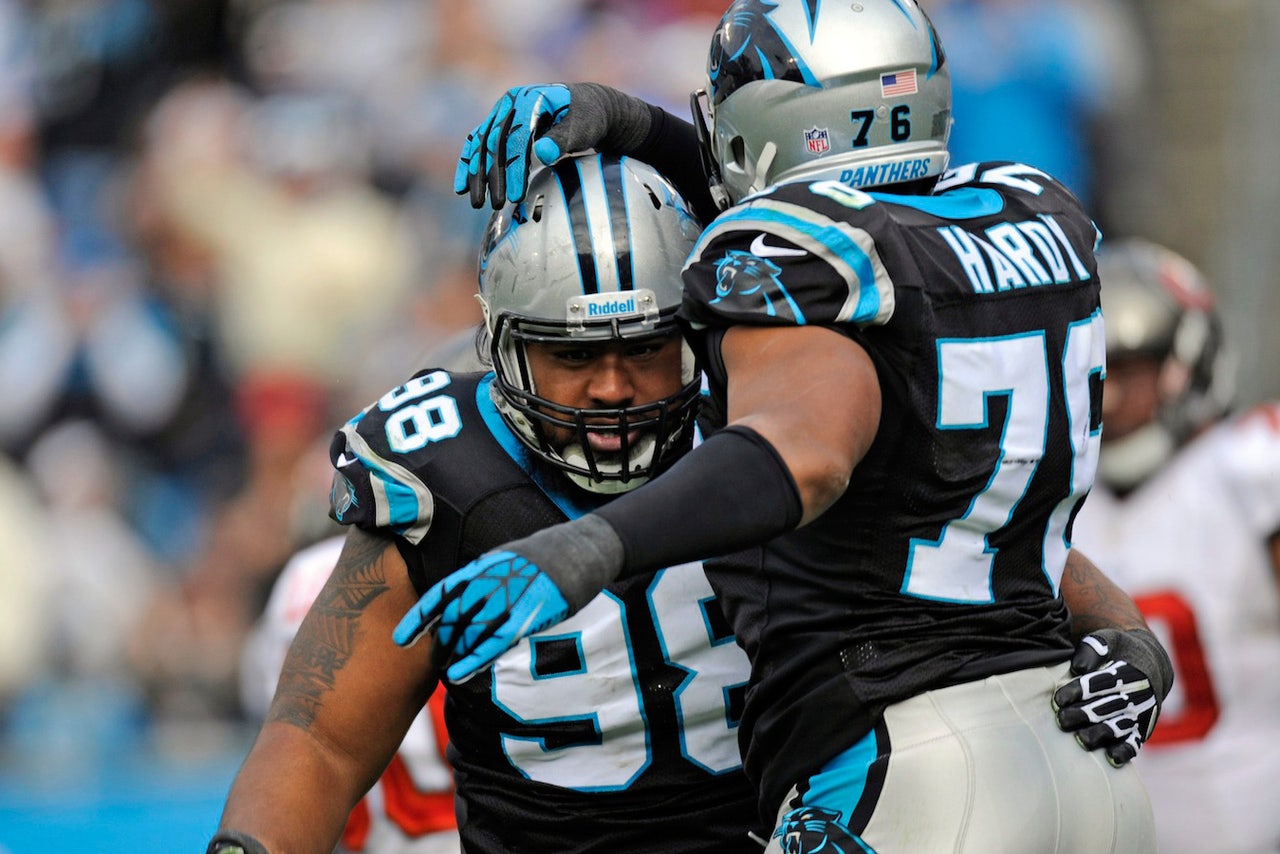 CHARLOTTE, N.C. -- Following a season in which there were all kinds of issues defensively, the Carolina Panthers believe they've rectified the situation and will once again return to the form of 2013, when they were one of the NFL's top defenses.
Gone are the major concerns in the secondary and the instability at defensive end.
Instead, there's the confidence of knowing the Carolina defense didn't allow a single team more than 17 points in any of the final five games of last season, and with it the expectation that this side of the ball will carry the team deep into the playoffs.
"We can't really think about last year," third-year defensive tackle Star Lotulelei said. "Last year was last year. We didn't start off the way we wanted to, but this year there's definitely a different feel about it going in."
The Panthers finished the season basically ranked in the middle of the league in most defensive statistical categories -- and that's only because of a late-season surge. Prior to that, Carolina ranked in the lower third in run defense and near the bottom in pass defense.
However, things started to change once rookie safety Tre Boston and rookie cornerback Bene Benwikere were inserted into the starting lineup. Their speed helped stabilize the defensive backfield.
Both enter the 2015 season as starters.
"Last year, we had a lot of young guys coming in, especially in with the (defensive backs)," Lotulelei said. "We had two rookies coming in. And anytime you have a position like that where you have to think a lot about coverages and all that, coming into the NFL it takes a little getting used to, especially with the thinking part."
Also helping matters are the vacated distractions and perpetual unknowns at defensive end.
The mercurial Greg Hardy, who brought plenty of unwanted national attention to Carolina with his off-field troubles, is now in Dallas. Also, Frank Alexander, who missed 14 games last season due to a failed substance abuse test, is back seemingly for the entire season.
Lotulelei said the Hardy factor alone is a big help.
"I wouldn't say it was difficult, but it's definitely a lot easier this year not to have to think about stuff like that," he said. "With the defensive ends, they can just go out and compete for that spot. They know it's on one of them for them to step up and take that spot."
There are really only two new defensive players this year, as opposed to a host of them entering 2014: Veteran cornerback and former All-Pro Charles Tillman and first-round draft pick Shaq Thompson, a linebacker.
"Now with this year coming in, everybody is familiar with each other," Lotulelei said. "Everybody knows the defense. We don't have hardly anybody brand new on the defense, so we're coming in with that continuity and everybody knows how each other plays, so we're just having fun now."
With everybody returning and with the late-season success, there will be expectations for success starting with Game 1, not Game 12 like last year.
The players are expecting those same results, too.
"We had young guys last year and we had guys who were missing out, so this year everybody is back," Lotulelei said. "Everybody was here last year and we have the core that we can just really keep building on. Everybody is familiar with the defense and everybody is familiar with each other. Everybody is out there having fun.
"There's not so much thinking now. Everybody is out there competing."
---