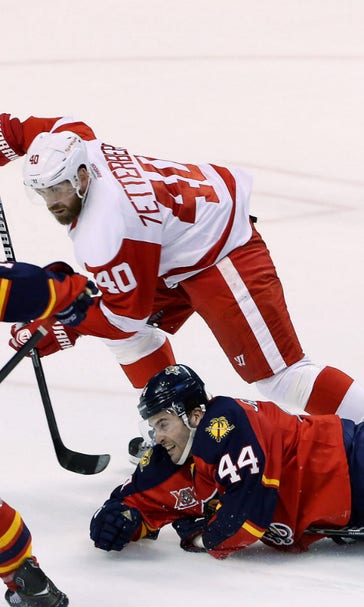 Panthers at Hurricanes game preview
February 7, 2014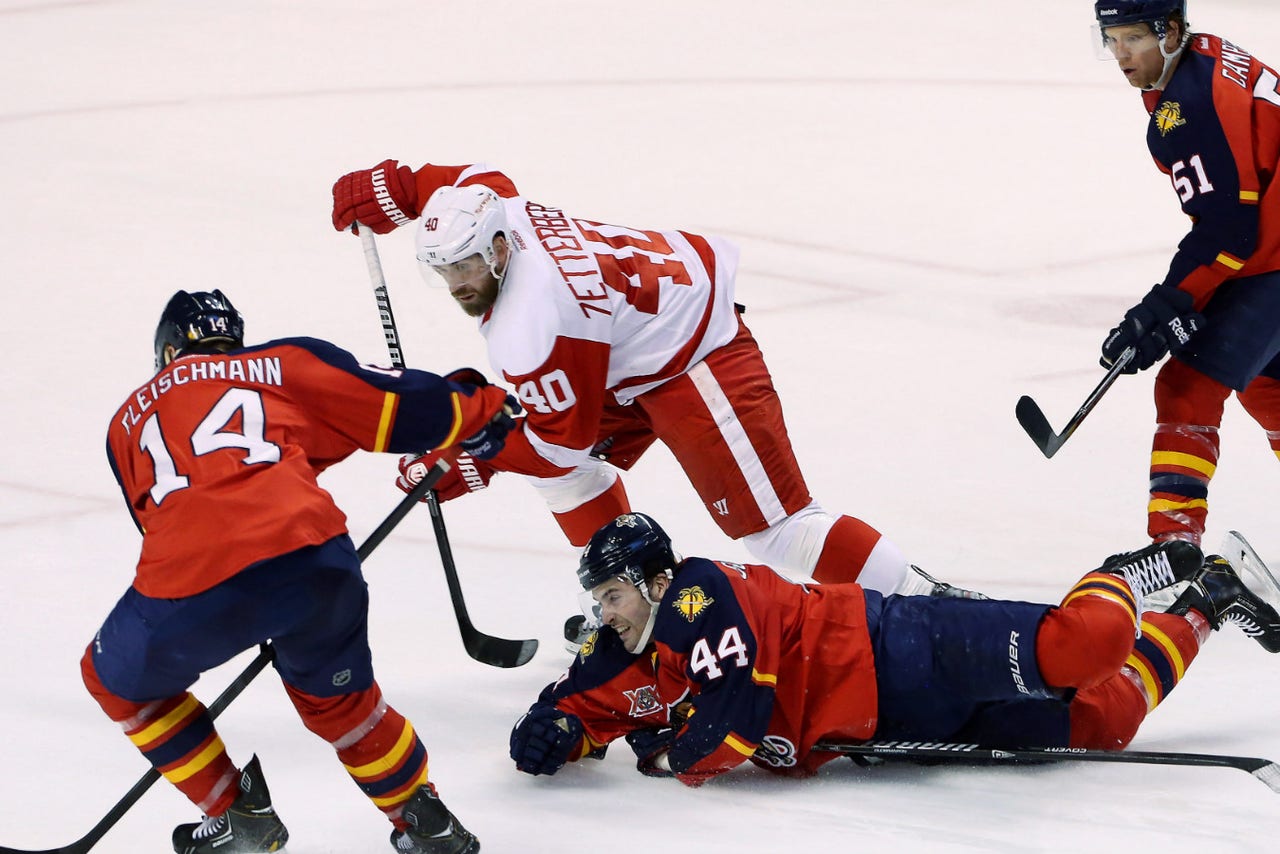 Time: 7 p.m., Friday
The Carolina Hurricanes realize they're going to be fighting for one of the Eastern Conference's two wild-card spots following the Olympics, and leaving points on the table heading into the break sure won't help.
Carolina looks to avoid a third defeat in four games when it hosts the slumping Florida Panthers on Friday night.
The Hurricanes (25-21-9) had won five of six heading into Tuesday night's meeting with Winnipeg, but struggled to find any offense before allowing the winning goal with 1:03 remaining in a 2-1 loss.
"Overall, I thought our guys played hard and competed and skated and did a lot of good things," coach Kirk Muller said. "Just not the outcome we wanted."
Carolina is on the outside of the East playoff picture and views its last two games as an opportunity to potentially make up ground. It also hosts Montreal on Saturday.
"The key is to regroup and get fresh. Get back with two good practices and then finish strong," said captain Eric Staal, who has gone without a point in his last three following a six-game point streak. "We have two more opportunities to pick up some real crucial points. We need to refocus and get back on the horse because these are two big games before the break."
Staal had two assists in a 3-2 victory over Florida on Jan. 18 as Carolina won for the third time in four meetings. Alexander Semin scored twice in that contest against the Panthers, who have dropped four of five after Thursday's 3-1 loss to Detroit.
Scottie Upshall scored for Florida (22-28-7), which had a season-high 48 shots in Tuesday's 4-1 win over Toronto but had a season-low two in the first period against the Red Wings.
Friday marks the final contest before the Olympic break for the Panthers, who are 2 for 55 (3.6 percent) on the power play in their last 18 games.
"They outworked us, simple as that," interim coach Peter Horachek said. "When we're going, we're working, when we're not, we have eight shots after two periods."
The Panthers will be looking to end a three-game road losing streak and likely will start backup Scott Clemmensen in the second of a back-to-back set. Tim Thomas made 30 saves Thursday.
"It was great to have that 1-0 lead, but we never picked up any momentum off of it," Thomas said. "In the third period, we had a push, but too little too late."
Clemmensen is 2-5-0 with a 2.63 goals-against average in seven career starts against Carolina, which could counter with Anton Khudobin despite having a healthy Cam Ward ready.
Ward hasn't played since Dec. 31 because of a lower-body injury, but he was recalled Monday after a two-start rehab stint with the Hurricanes' AHL affiliate in Charlotte. Though Muller said he would like to get Ward a start before the Olympic break, it may be tough to switch netminders for this contest.
Khudobin is 12-4-0 with a 2.12 GAA in 17 starts and hasn't allowed more than three goals in any of those.
"Mentally, to try to remain positive has been difficult for me," Ward told the team's official website earlier in the week. "But you stick with your faith and keep believing in what you're doing and that things will start to turn a corner."
Khudobin made 37 saves in the first meeting with the Panthers - his only career start against them.
---