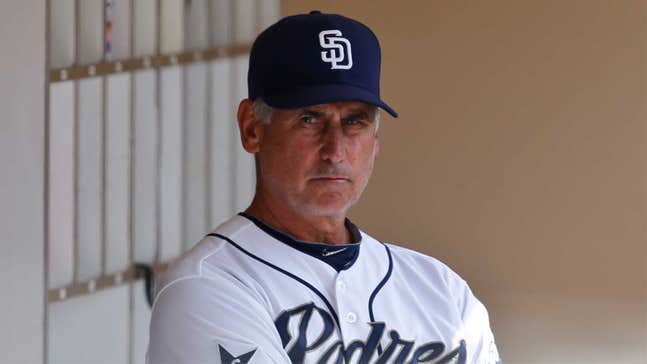 Padres Week 6 Recap
Published
May. 8, 2014 11:48 a.m. ET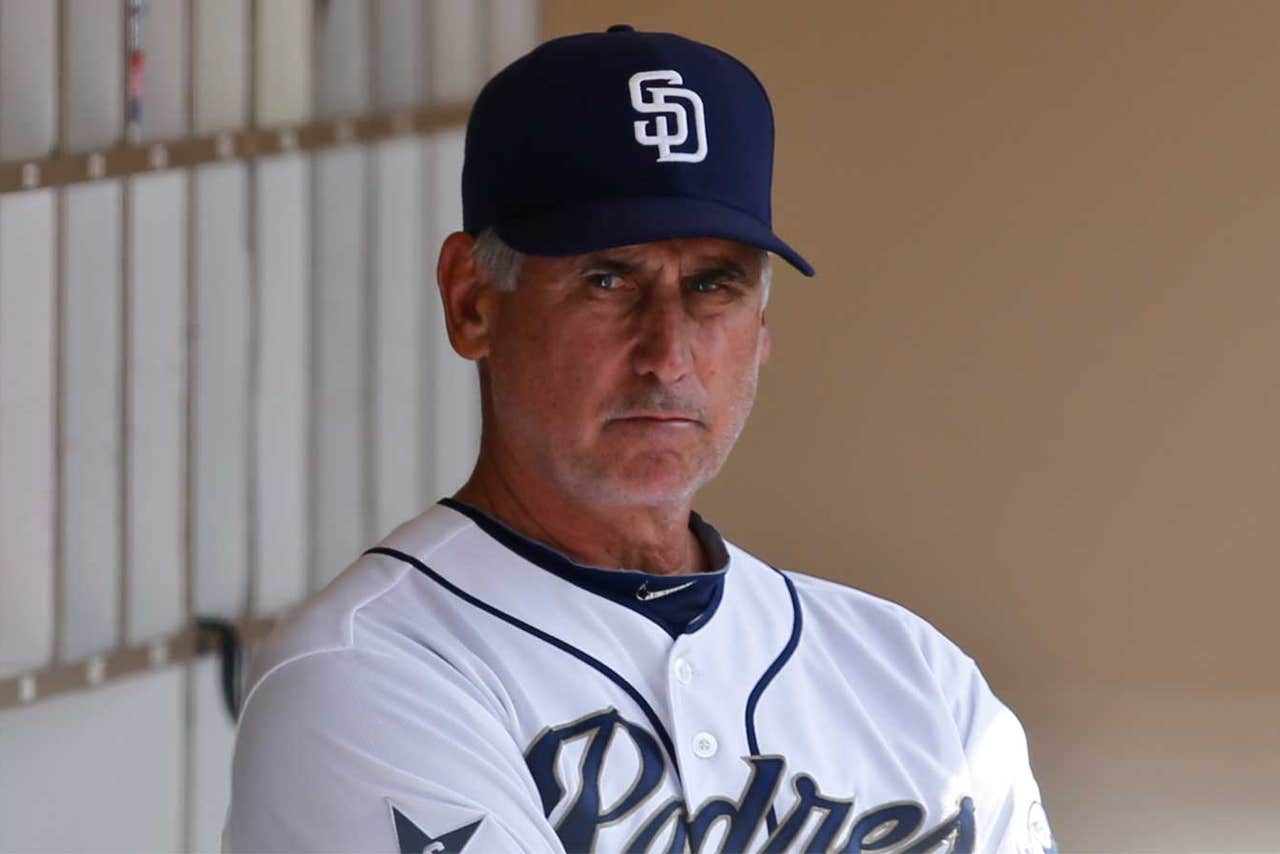 Friday vs. Diamondbacks: 0-2 Loss
Saturday vs. Diamondbacks: 3-4 Loss
Sunday vs. Diamondbacks: 4-3 Win
Arizona Series Recap
Well that was discouraging. The Padres tried to lose all three games to the worst team in the league, but snatched victory from the jaws of defeat on Sunday with a walk-off win, on a fielder's choice nonetheless. Let's take a closer statistical look at another low-scoring affair in San Diego.
The starting pitchers continued to pitch effectively, notching a 3.00 ERA despite giving up 22 hits in 18 innings of action. They were unable to retire Paul Goldschmidt with regularity (.500 batting average), but the damage was limited as the elite power hitter managed just one extra base hit off of San Diego starters. On the other side, Arizona's starters dominated the seemingly inept Padres offense. Bronson Arroyo and Brandon McCarthy opened the series by giving up just six hits in 14 shutout innings, striking out 12 and walking just two victories. The pitching was good, but this reflects more on San Diego than Arizona. Subtract this series from their season numbers and this trio of starters (Wade Miley gave the D-Backs a quality start on Sunday) has a 5.99 cumulative ERA: in other words, they really aren't that good.
The bullpen was also predictably strong for the Padres, giving up just one run and seven hits while striking out 11 in nine innings. Huston Street was the good-fortune winner on Sunday night, being credited with the victory after working around two base runners in the top of the ninth before Cameron Maybin scored the game-winning run on a slow roller by Yonder Alonso. Street has been electric this season and owns a sparkling 0.75 ERA. I maintain my stance that if the bats can heat up just a little bit, the Padres are very capable of shortening games and rattling off a win streak.
But those bats ... those bats are the issue. They managed just three harmless singles on Friday and finished the week with three more strikeouts than hits. That being said, there was a glimmer of hope on Saturday night when Jedd Gyorko crushed a two-run homer off of Addison Reed. It was too little too late in terms of the game, but the power display off a hard-throwing righty isn't something we see often from Gyorko, so maybe it is a sign of things to come. Maybe. Of course, a critic could point to the fact that the second baseman doesn't have a multi-hit game since April 8th, but I'm a glass half full fan. Speaking of optimism, Rene Rivera has six hits in his last five games, including a two RBI double that tied the game in the fourth inning on Sunday. Again, this is a minor victory, but we've got to take every bit of hope on the offensive side of things as possible. Sunday's game snapped a four-game losing streak where the Padres failed to score a run in the first seven innings of each contest.
Monday vs. Royals: 6-5 Win in 12 innings
Tuesday vs. Royals: 1-3 Loss in 11 innings
Wednesday vs. Royals: 0-8 Loss
Kansas City Series Recap
I'm not sold that the Royals are the better team, but they certainly looked it in this series. The Padres' hitters and pitchers had their moments, but they never came at the same time and thus were wasted efforts.
The typically solid starting pitching simply wasn't up to the task against this underachieving Royals lineup. Robbie Erlin was the only starter to turn in a solid performance, as the rotation totaled a respectable 3.45 ERA despite an eye-popping 1.72 WHIP. The ERA is nice, but the high WHIP resulted in elevated pitch counts, thus putting a ton of pressure on the long relievers as starters recorded less than 16 outs per start against Kansas City. The bullpen turned in solid numbers (3.31 ERA and 1.29 WHIP), but they often tired at inopportune times as they threw more innings than the starting rotation in this three game set.
The bats looked about as good as they have at any point this season in the series opener (nine hits, six of which went for extra bases) and they even managed to get some timely hitting as Will Venable took an 0-2 pitch from Tim Collins to drive in the tying and winning runs in the bottom of the 12th inning. Unfortunately, the hot sticks proved to be a flash in the pan as opposed to something sustainable. Venable, who had 22 steals and 22 homers last year, was caught stealing in the 11th inning, squashing any hope of a second consecutive extra inning victory. He is still searching for his first gopher ball or theft ... and we are 116 at-bats into the season. His struggles highlighted a bottom of the order that managed just one hit in 20 at-bats in this one. The next night, it was the top of the order that prevented the Padres from putting runs on the board, as the first three hitters went hitless in 11 at-bats. If you're looking for a silver lining, Seth Smith and Cameron Maybin were finally rewarded for their strong starts with a spot in the middle of the lineup. The team leaders in OBP reached base five times, the same number of times as the rest of the lineup, and while it didn't result in any runs on this day, it is a positive sign should Jedd Gyorko figure things out and Chase Headley return from the disabled list.
In my humble opinion, the promotion of Kyle Blanks is a great move. Sure, he had only one hit in eight at-bats this series, but his power is a welcomed site and adds just one more player capable of hitting the three-run homer. Is he a great hitter? No, but his power potential is tempting for an offense that is going to struggle to string multiple hits together.
Weekly Grade: D+
Let's face it: in a week like this the Padres need to win more games than they lose. There aren't going to be many weeks were they are favored to win, so they need to make the most of them. That being said, they provided me with enough optimism to give them a passing grade. The fielders kicked the ball around yesterday, causing Andrew Cashner to throw 43 first inning pitches and once again taxing the bullpen, but I don't see that being a long-term issue. The bats struggled for the most part, but isn't that par for the course? The pitching staff, from top to bottom, is plenty good to keep San Diego in every single game, giving the Padres an opportunity to get hot should they get a consistent effort from the middle third of their lineup.
Week Ahead: The surprising Marlins come to town for a four-game series that starts tonight and then the Padres head to Cincinnati for a three-game set. The Marlins had an inept offense and a strong pitching staff (sound familiar?) coming into this season, but they are now playing with confidence and winning with consistency. The Reds boast a patient offense, something maybe the Padres can learn from next week. These very well could be some low-scoring games, giving the Padres a chance to split the six games (the third game against the Reds is one week from today and will not be covered in next week'' recap).
---