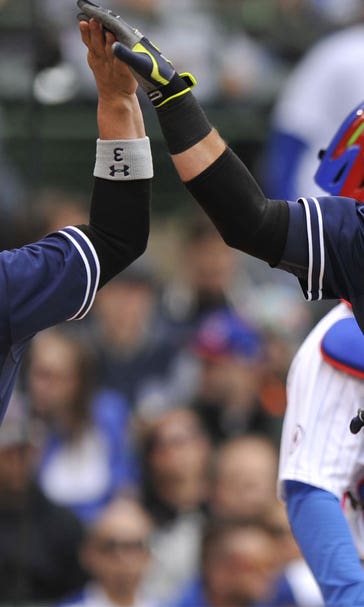 Padres top Lester, Cubs in Wrigley
April 20, 2015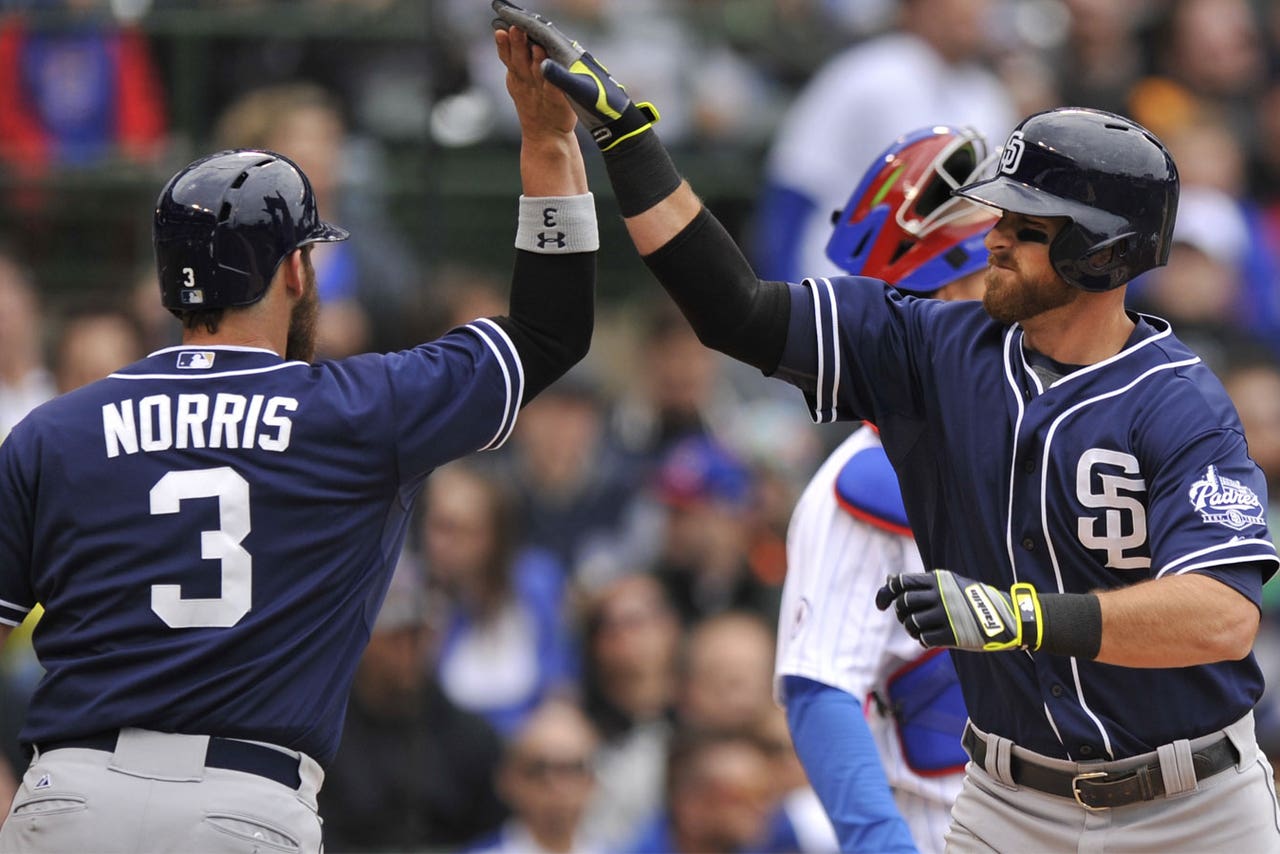 CHICAGO (AP) -- Jon Lester believes he is getting close to pitching like the ace the Cubs signed in the offseason.
Lester made a nifty play with his glove, but lost again and the San Diego Padres beat Chicago 5-2 Sunday.
Lester (0-2), who signed a $155 million, six-year contract as a free agent, has a 6.89 ERA after three starts.
"I don't like to evaluate things that way as far as being almost there or not almost there, but it was better," Lester said.
"For the most part, I did a pretty good job of keeping the ball on the ground and that's important, it means I'm getting action on the pitches I need, getting some mishits, which was good today."
Lester gave up three runs and six hits in 5 1-3 innings. He alertly tossed his glove -- with the ball stuck in the webbing -- to first baseman Anthony Rizzo for an out after fielding Clint Barmes' comebacker in the second.
Lester has pitched six innings or fewer in three straight starts for the first time since he did it in four consecutive starts June 6-21, 2013, but he believes he is getting closer to pitching like the ace the Cubs signed.
"Obviously the results are not there," Lester said "We all go out there to try to win the game and that's the results we want. That's not there, but when you sit back and evaluate it was better, not there, but better."
Will Middlebrooks and Yangervis Solarte hit two-run homers to help Andrew Cashner (1-2).
Joaquin Benoit pitched a scoreless ninth for his first save. Padres closer Craig Kimbrel got the day off after pitching the previous two days.
Kris Bryant, who made his major league debut on Friday, doubled and was hit by a pitch in going 1 for 3. He is 3 for 10 with one RBI in three games for the Cubs.
Cashner, Brandon Maurer, Shawn Kelley and Benoit finished with three shutout innings. Benoit struck out Jorge Soler with runners on first and second to end the game.
Lester was pulled after 97 pitches in the sixth with runners on first and second and one out. Reliever Brian Schlitter retired the first batter he faced, but gave up a go-ahead single to Will Venable.
Cubs manager Joe Maddon doesn't expect to see the early season struggles continue for Lester, who experienced "dead arm" issues in spring training.
"He is getting better," Maddon said. "I think he is getting a little bit sharper with everything. You can see he was frustrated on certain pitches today, but like I said, I think this one (start) or the next one I think you're going to see him getting back to normal."
Solarte homered off Jason Motte in the seventh.
The Cubs took advantage of two errors by the Padres to score twice in the first.
Padres manager Bud Black had a mound visit in the first inning, but the message wasn't solely directed at Cashner.
"I had a few things to say to the guys," Black said. "I'd rather not share exactly what I said. I think it was the time for me to get the group together."
Black was ejected by plate umpire James Hoye in the second after Lester's first pitch to Middlebrooks was called a strike. Black yelled from the dugout and was tossed.
"The bench was a little bit verbal and I was part of that," Black said.
Black walked on the field and talked to Hoye and crew chief John Hirschbeck before heading to the clubhouse. On the next pitch, Middlebrooks tied the game with a long homer, his third of the season.
"I don't like to say it was one pitch that did me in, but I just didn't execute the cutter in to Middlebrooks," Lester said. "He made me pay for it, especially after we scored two off of Cashner."
UP NEXT
Padres: Odrisamer Despaigne (1-0) will try to back up an impressive start against the Diamondbacks with his second start of the season at Colorado on Monday.
Cubs: Jake Arrieta will be making his first start on the road against Pittsburgh on Monday. In two starts, the right-hander is 1-1 with a 1.98 ERA.
---