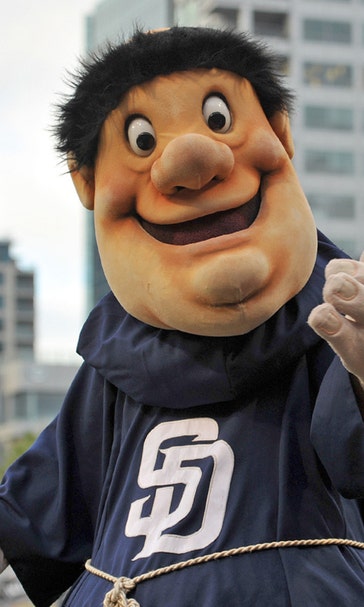 Padres release 2015 regular season schedule
September 8, 2014

SAN DIEGO - The San Diego Padres today released the club's schedule for the 2015 regular season. The team will open the season on the road in Los Angeles for a three-game series against the Dodgers beginning on Opening Day, Monday, April 6. The club will host the San Francisco Giants for the home opener at Petco Park on Thursday, April 9, marking the beginning of a seven-game homestand featuring a weekend series against the Giants and three games against the Arizona Diamondbacks.
Interleague play in 2015 will bring the Houston Astros (April 27-29), Oakland Athletics (June 15-16) and Texas Rangers (August 31- September 2) to San Diego. 2015 will mark the first time the Padres will play the Astros as an American League team, the first time Oakland has come to San Diego since 2009 and the second-ever visit to Petco Park for the Texas Rangers (last in 2012). The Padres will host their natural rivals the Seattle Mariners at Petco Park (June 30-July 1).  Interleague play will also include trips to Seattle (May 12-13), Anaheim (May 25-27), Oakland (June 17-18) and Texas (July 10-12).
Home weekends for the Padres in 2015 are highlighted by three series against the Dodgers as well as one each against the Giants, Philadelphia Phillies and St. Louis Cardinals. The Padres will host the Colorado Rockies at Petco Park on Labor Day (September 7).
San Diego will play 25 of the final 28 regular season games against NL West rivals, and will wrap up their home season with a nine-game homestand (September 22-October1), hosting the Giants, Diamondbacks and Milwaukee Brewers, before going on the road for the final three games of the regular season in Los Angeles (October 2-4). San Diego will end the regular season against Los Angeles for the first time since 2005 and at Dodger Stadium for the first time since 2002. 
---