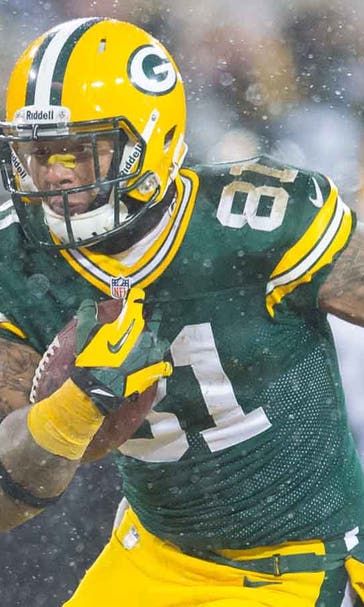 Packers training camp preview: Tight ends
BY foxsports • July 15, 2014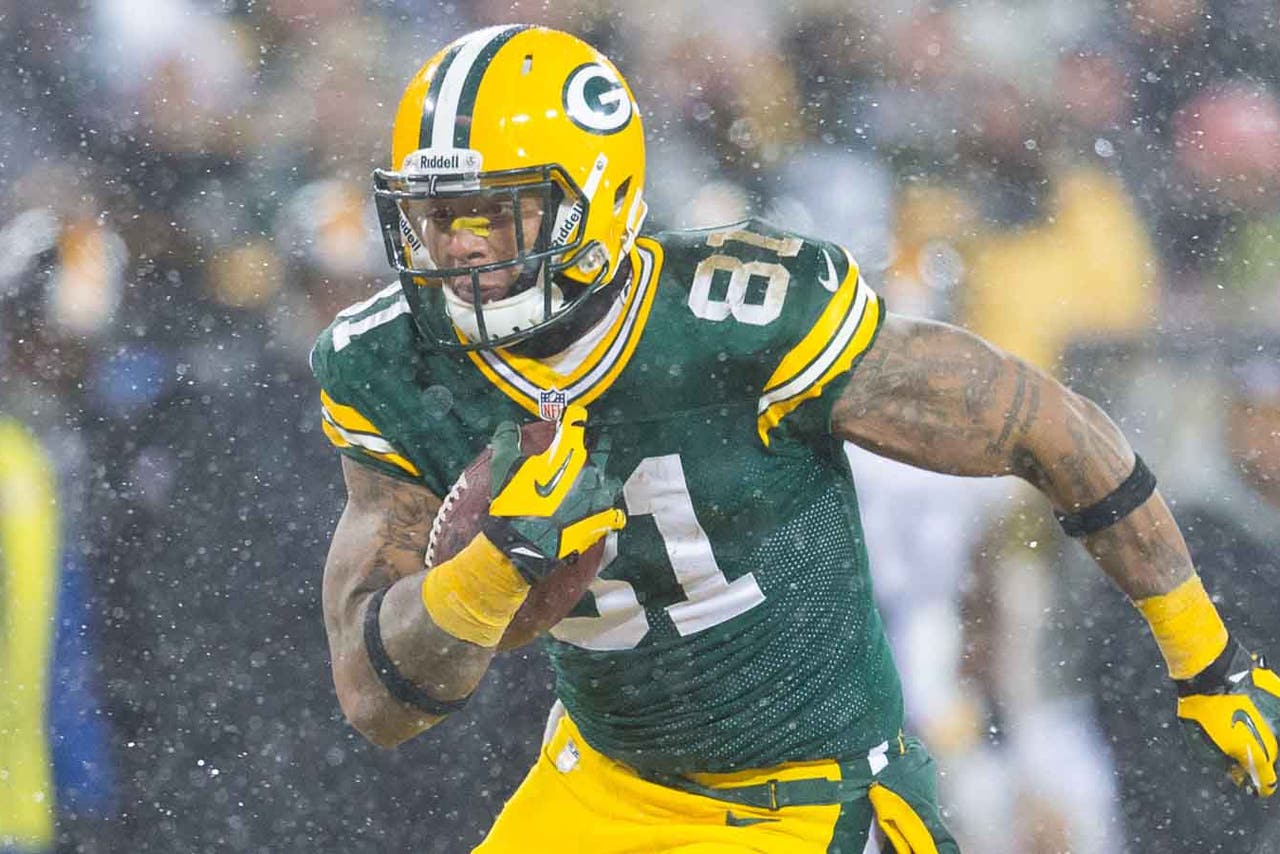 This is the fourth in a series of 14 previews leading up to the Green Bay Packers' July 26 start of camp.
TODAY'S POSITION: TIGHT ENDS
Rating (1-to-10 scale): 4
Projected starter: Andrew Quarless (5th season)
Backups (asterisks indicate players expected to make the roster): *Brandon Bostick, *Richard Rodgers, *Ryan Taylor, Colt Lyerla, Jake Stoneburner, Justin Perillo
The breakdown:
The likelihood of Jermichael Finley returning to the Green Bay Packers for a seventh season is low. In order for that to happen, the team's conservative medical staff would have to clear Finley after he underwent a C3-C4 fusion surgery. Then, Finley and the Packers would have to agree to terms on a free-agent contract. The obstacle there is that Finley's insurance policy would give him $10 million tax-free if he opts not to return to football. So there's little chance that he signs a one-year, small-money type of deal. Finley would likely want a contract that makes his insurance policy amount seem comparable, and Green Bay is unlikely to offer anything in that financial range.
All factors considered, the Packers are almost certainly looking for a new starting tight end this season.
Green Bay re-signed Andrew Quarless this offseason to a two-year, $3 million contract. Without Finley, Quarless is the most-tenured Packers tight end. It took Quarless more than a year to get back on the field after a serious 2011 knee injury, but he returned in 2013 and had the best statistics of his career (32 receptions, 312 yards, two touchdowns).
Brandon Bostick has a lot of buzz around the league, especially for a player with only seven receptions in two NFL seasons. But when the word "potential" starts getting thrown around, a lot of people get excited. Bostick has a lot of potential.
Some feel that Green Bay reached when the team drafted Richard Rodgers in the third round. A more important topic with Rodgers, though, is how long it'll take him to be ready to contribute in the NFL. He's coming from a college program at California that had him playing a much different position than what Rodgers will be doing for the Packers, so there will be a transition period. Green Bay followed that up with the surprise signing of troubled-but-talented Colt Lyerla after the draft. Both rookies have the skill to be very good players.
Ryan Taylor isn't suddenly going to become a Finley-esque receiver in his fourth NFL season. Even with a tight end group that'll be searching for players to step up, Taylor is more of a special-teams player than an offensive threat. Jake Stoneburner will have to make a Year 2 jump in training camp to remain with the Packers for another season.
Overall, it's a position on Green Bay's roster that could turn out to be quite good, but there could be growing pains along the way. And unless Finley does make an unexpected return, no one from this tight end group will be the same type of playmaker (at least not in 2014) as what the Packers had for the past five years.
Best position battle:
Starting job up for grabs
It would be an overstatement to suggest that it's Quarless' job to lose. However, he should be considered the odds-on favorite to start Week 1. He has the most experience, was just re-signed to a new contract and does a lot of things that head coach Mike McCarthy likes.
But Quarless could have a lot of competition if the rest of the group performs like it's capable of.
Bostick's confidence level is very high. During minicamp, he repeatedly stated his desire and goal to be named Green Bay's starting tight end. Not only does Bostick have the best chance of becoming Finley-lite in the receiving department, McCarthy claimed that Bostick was actually the Packers' best blocking tight end last season. If Bostick proves in training camp that he's still the best blocker, he could definitely beat out Quarless. It should be noted, though, that despite their vast difference in NFL experience, Bostick is only a few months younger than Quarless.
Rodgers looked very good in offseason practices, but he'll have to translate that to training camp once the pads come on. Green Bay's front office was obviously enamored with Rodgers' talent entering the draft, so he'll get opportunities to win the job.
Lyerla might be the most talented tight end currently on the Packers' roster. Had it not been for his off-field issues, Lyerla had a chance to be a first-round pick. Instead, his NFL career began as a non-drafted free-agent tryout player. But if this reclamation project works out well, Green Bay could have one of the best rookie tight ends in the league.
Quarless, Bostick, Rodgers or Lyerla. One of them will have to emerge during training camp and show McCarthy that they're worthy of the starting job.
Ranking against the rest of the NFC North:
1. Bears; 2. Lions; 3. Vikings; 4. Packers
There's not a Jimmy Graham or a Rob Gronkowski in the division, but there are a few tight ends who can inflict damage to opposing defenses. Martellus Bennett had a very good first season in Chicago, recording career-highs with 65 receptions and 759 yards. Bennett slightly edges out Detroit's combination of veteran Brandon Pettigrew and first-round pick rookie Eric Ebron. By midseason, it's possible that Ebron is on his way to a Rookie of the Year type of year. Given that he has Matthew Stafford throwing to him and has Calvin Johnson, Golden Tate and Pettigrew taking away some attention, Ebron could be an instant-impact player in the NFL. In Minnesota, if Kyle Rudolph can find a quarterback to consistently get him the ball, the fourth-year Vikings tight end could be a special player. Maybe Matt Cassel can do that for him, maybe Teddy Bridgewater can. But there's no denying Rudolph's talent. Green Bay ranks in fourth as it will need a breakout season from Bostick, Rodgers or Lyerla to start moving up in this list.
Follow Paul Imig on Twitter
---