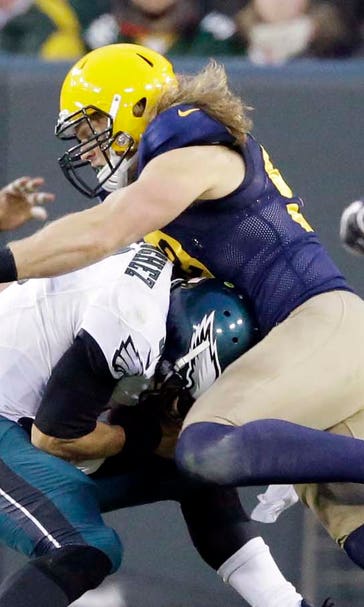 Packers point to desire, determination for defensive improvement
BY foxsports • November 17, 2014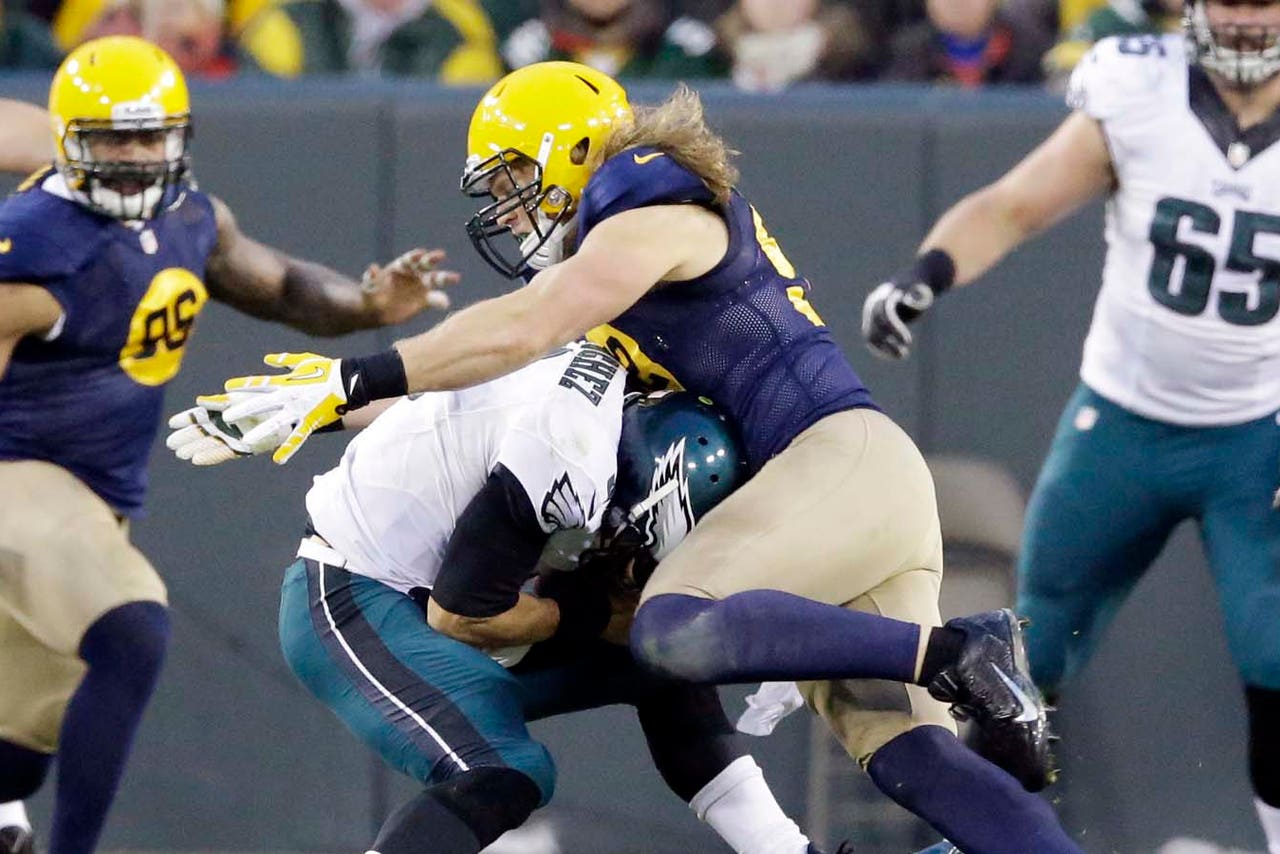 GREEN BAY, Wis. -- The change in the Green Bay Packers' defense since the bye week has been obvious. The Packers have been stopping the run better, getting stops on key third downs and not just forcing turnovers but scoring defensive touchdowns off of them.
There are several possible explanations for this two-game turnaround. But in the minds of the members of Green Bay's defense, the reasons have been unquantifiable and completely non-scheme related.
Inspired. Determined. Attitude. Desire. Mindset.
These are the words chosen by Clay Matthews, Mike Neal and Mike Daniels to describe the Packers' improving defense. It showed up again Sunday in Green Bay's 53-20 win over the Philadelphia Eagles in a game that had a lot more to it than just Aaron Rodgers continuing his race to a second Most Valuable Player award.
"It just shows that we have a very talented defense, and it's all about deciding which defense wants to show up," Matthews said. "We've had games in which we've done fantastic on defense and games we've given up too much, whether that be passing, running, big plays, whatever it may be. It seems like we're putting it all together at the right time, in November, December, when teams need to start separating themselves from the pack."
The improvement has coincided with Matthews moving from outside linebacker to spending the majority of his time at inside linebacker. For the second consecutive game, Matthews had a sack. He also added two quarterback hits on Philadelphia's Mark Sanchez.
To solely credit that move for Green Bay getting it together defensively would be a mistake, though. Matthews' position change isn't the reason Letroy Guion beat Eagles right guard Matt Tobin for a big sack when the score was still 3-0. The Packers are just coming up with big plays when they're needed. That includes Neal's sack in the first quarter on third down to force a punt, as well as Matthews' third-down sack on Philadelphia's next drive.
"Our team is clicking right now, and once we click it's kind of hard to break that," Neal said.
Those plays came when the game was close. Once Green Bay had a comfortable lead, there was no let-up. It was when the Packers were winning by 27 that Julius Peppers dropped into coverage and intercepted Sanchez, making the play more memorable by returning it 52 yards for a touchdown.
"I tell him all the time, 'They just throw you gifts,'" Neal said of Peppers. "'You could be standing there and they throw the ball right to you'. I'm like, 'How do you miss this dude?' He's 6-7. But he's a blessed dude. Plays fall into his hands and he takes advantage of them."
The Packers added a second defensive touchdown later in the game when a Sanchez fumble was picked up by Casey Hayward, who took his time as he returned it 49 yards for the score.
"I think we're getting better each and every week on defense," head coach Mike McCarthy said. "I think defensively, you're just seeing a unit that's playing faster. The personnel groups that we're getting in and out of, I think it's happening seamlessly.
"Our playmakers are making plays, and we've got a lot of playmakers on defense."
Green Bay came back from its Week 9 bye ranked last in the NFL in run defense. Since then, the Packers have allowed only 164 total rushing yards. At that rate, they could finish the season at a respectable place in the league rankings, rather than the 30th-to-32nd spots they held every week in the first half of the season.
"I just think it's attitude," Daniels said. "The determination and will to do it. Some things come from desire, the ability to go compete for the ball, to come across the ball, to feed a block, fill the gap as a linebacker. You can't coach that kind of stuff. I think guys made a decision and we're starting to see the effects of it."
But with six regular-season games left and a deep playoff run seeming more possible every week, Green Bay isn't content with its defense yet.
"We've got high expectations," Neal said.
Whether it's nothing more than a group that's suddenly inspired and determined with a better mindset, whatever it is, it's working. And that's given the Packers a defense that isn't just an afterthought in a game in which the team scores 53 points.
Follow Paul Imig on Twitter
---