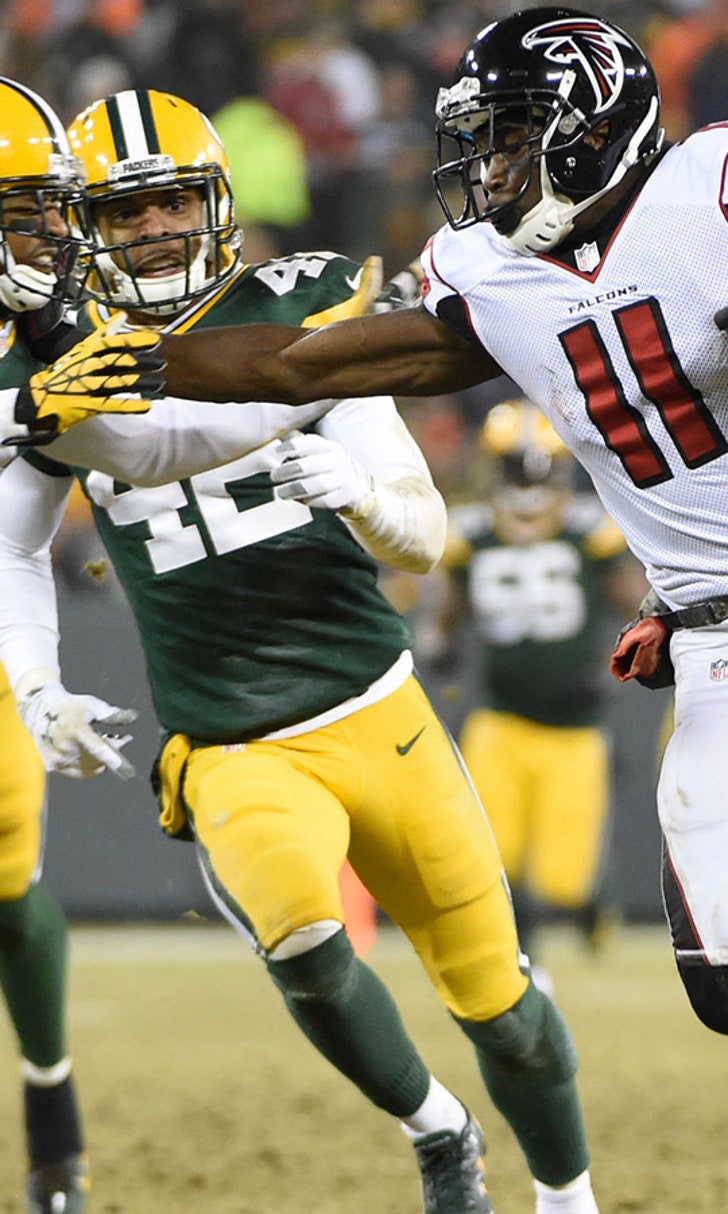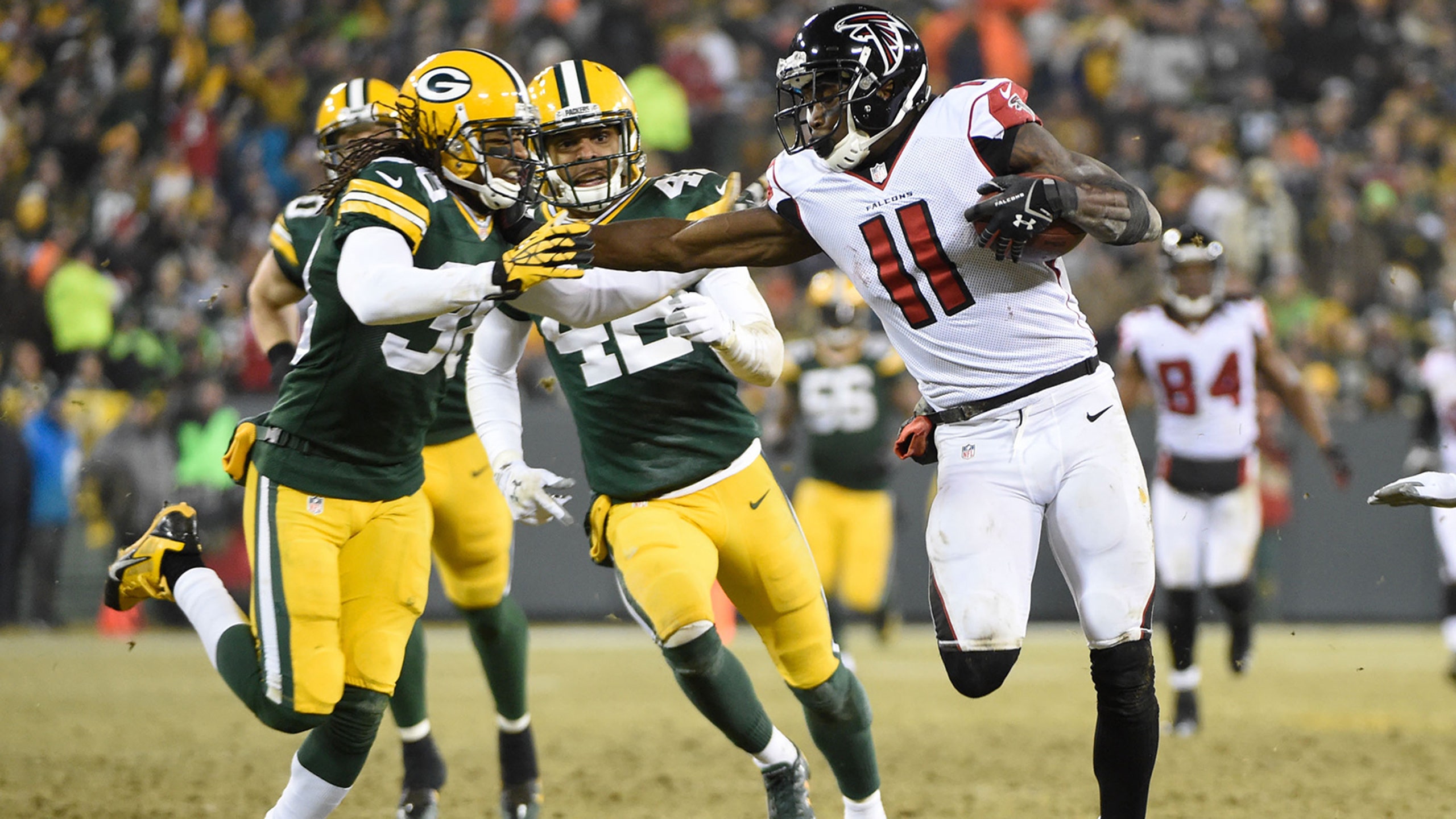 Packers' McCarthy won't address defensive issues day after shootout with Falcons
BY foxsports • December 9, 2014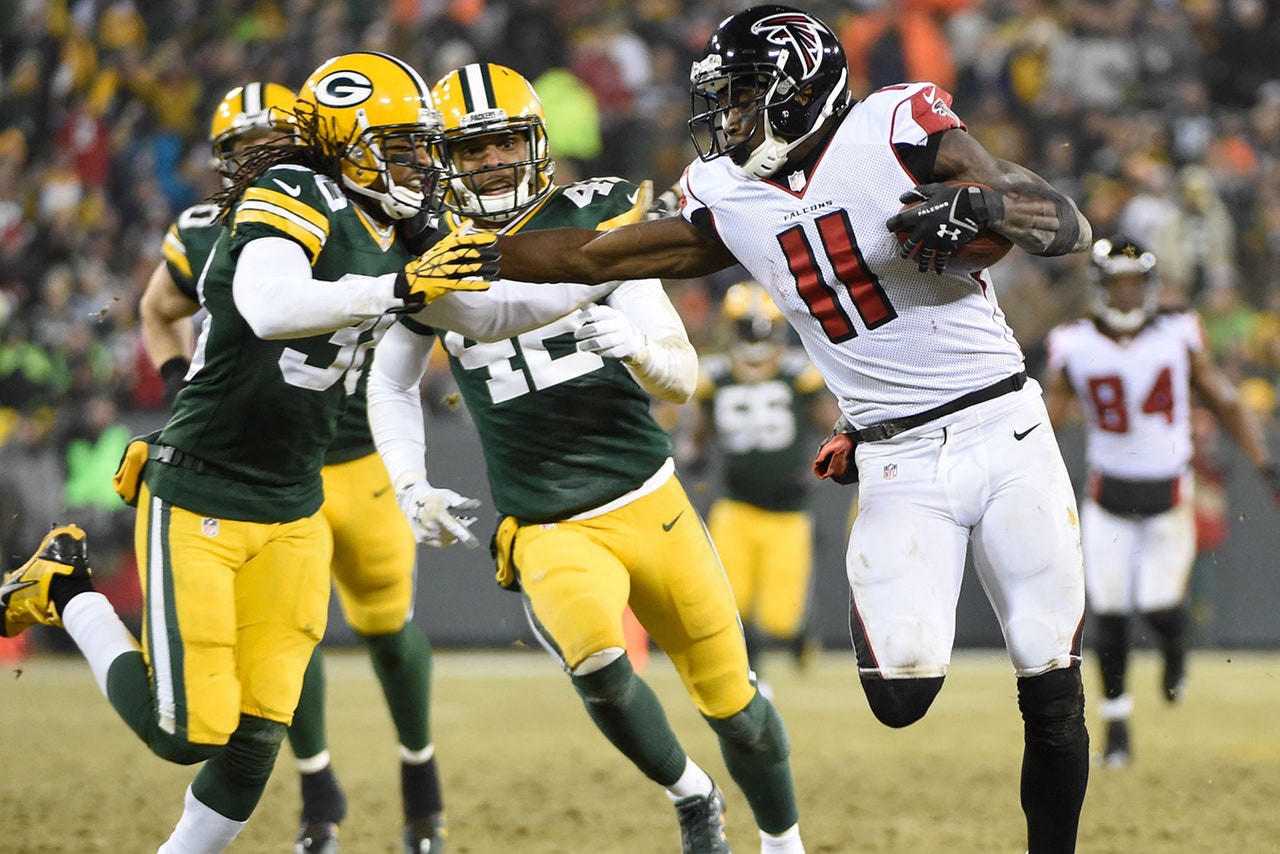 GREEN BAY, Wis. -- Allowing 465 yards and 37 points to the Atlanta Falcons made Monday night's game one that the Green Bay Packers' defense will want to forget. In the case of head coach Mike McCarthy, the defensive failures were something he didn't even want to address.
"I'll tell you what, I'm not going to sit here and talk about defense all day," McCarthy said at his Tuesday press conference. "We're on to Buffalo. That's where we are. We'll have time to correct our things tomorrow with our players and we'll learn from it. Obviously you always want to make corrections after a win."
It wasn't a well-rounded Falcons offense that took apart Green Bay. It was one player: Julio Jones. While Atlanta's leading rusher Steven Jackson had just 50 yards and its second-leading receiver Roddy White had only 42 yards, Jones exploded for 259 yards.
Those 259 yards were the most ever gained by an opposing receiver against the Packers. It topped the 244 receiving yards that Detroit's Calvin Johnson had in Week 17 of the 2011 season.
Green Bay played a lot of zone coverage and Matt Ryan continually exploited it by targeting Jones 17 times.
"There really wasn't a double on him," cornerback Tramon Williams said after the game. "He was just finding the holes in the zone, and the holes he was finding, there just was nobody there. He could catch the ball and run."
Jones likely would have added to his totals had he not left the game in the fourth quarter due to a hip injury.
"I think that Julio is a really good player, but I think also us on the back end, we messed up quite a bit," safety/nickel back Micah Hyde said. "Just with the fundamentals, dropping into our zone coverage and passing off the receivers and stuff like that."
The Packers tried all four of their top cornerback options on Jones, but he got the best of Williams, Hyde and Sam Shields. It wasn't until the fourth quarter that Green Bay gave Davon House a shot, and that decision was rewarded by the performance of the fourth-year player who will be an unrestricted free agent this offseason. Matched up against Jones, House batted two passes down and nearly intercepted a ball in the end zone.
As House proved to be the answer for Jones, Shields ended the game by sitting on the bench. Shields had been in the NFL's concussion protocol for the past week but was medically cleared before the game. However, the week of no practice -- plus the obviously overwhelming talent of Jones -- led to Shields really struggling.
"It was a rotation," McCarthy said of benching Shields. "It's something we went into the game with. Talking with (defensive coordinator) Dom (Capers) and (cornerbacks coach) Joe Whitt. Sam missing practice and making it through the protocol is great to have him available. But Sam didn't practice until Sunday. We just wanted to make sure we were covered there. Davon and Casey had a good week's work."
Speaking further about Shields, McCarthy later added "he's our guy."
It's been run defense that's plagued the Packers at times this season. They were ranked between 30th and 32nd for two months in stopping the run, but Green Bay has responded and bounced back to currently sit 25th in the league.
Passing defense had been mostly a strength. After what Atlanta was able to do through the air, though, that becomes far less true. The Packers fell to 20th in the NFL in passing yards allowed as Ryan threw for 375 yards with four touchdowns and one interception for a 116.9 passer rating.
"I don't think it shakes our confidence at all," Williams said after the game. "We know we can be better. This game is actually a good win for us. We've been in a couple blowouts where we didn't have to play all 60 minutes. We got up the first half, just like normal, and now today, we had to play. It just keeps you aware of where you are. In the NFL, you have other guys who are prideful and those guys came out and showed us that the game's not over. We have to continue to play.
"It was a good lesson for us. It's a good thing we came out with the win."
Even if Green Bay does struggle defensively, the team found out that it can win a shootout. That shouldn't be much of a surprise given that the Packers lead the league in scoring at 32.5 points per game. However, this was the first time that Green Bay surpassed its season average in a game that wasn't a blowout win. The other five times this season that the Packers had 33 points or more, they won by an average of 29.6 points.
By needing nearly every one of the 43 points that Green Bay scored against Atlanta, the Packers won their first close, high-scoring game.
"If it takes scoring 38-plus points to win, then that's what we've got to do," quarterback Aaron Rodgers said. "There's no excuses with our offense. We approach every drive like we're going to score on that drive."
Perhaps it's a situation where the best defense is a great offense.
Follow Paul Imig on Twitter
---