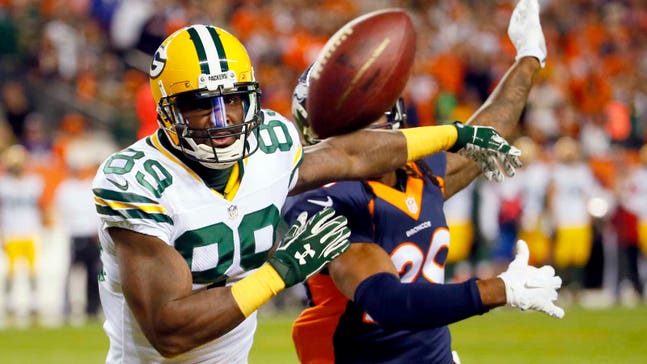 Packers look to regroup after loss in Denver
Published
Nov. 3, 2015 8:00 a.m. ET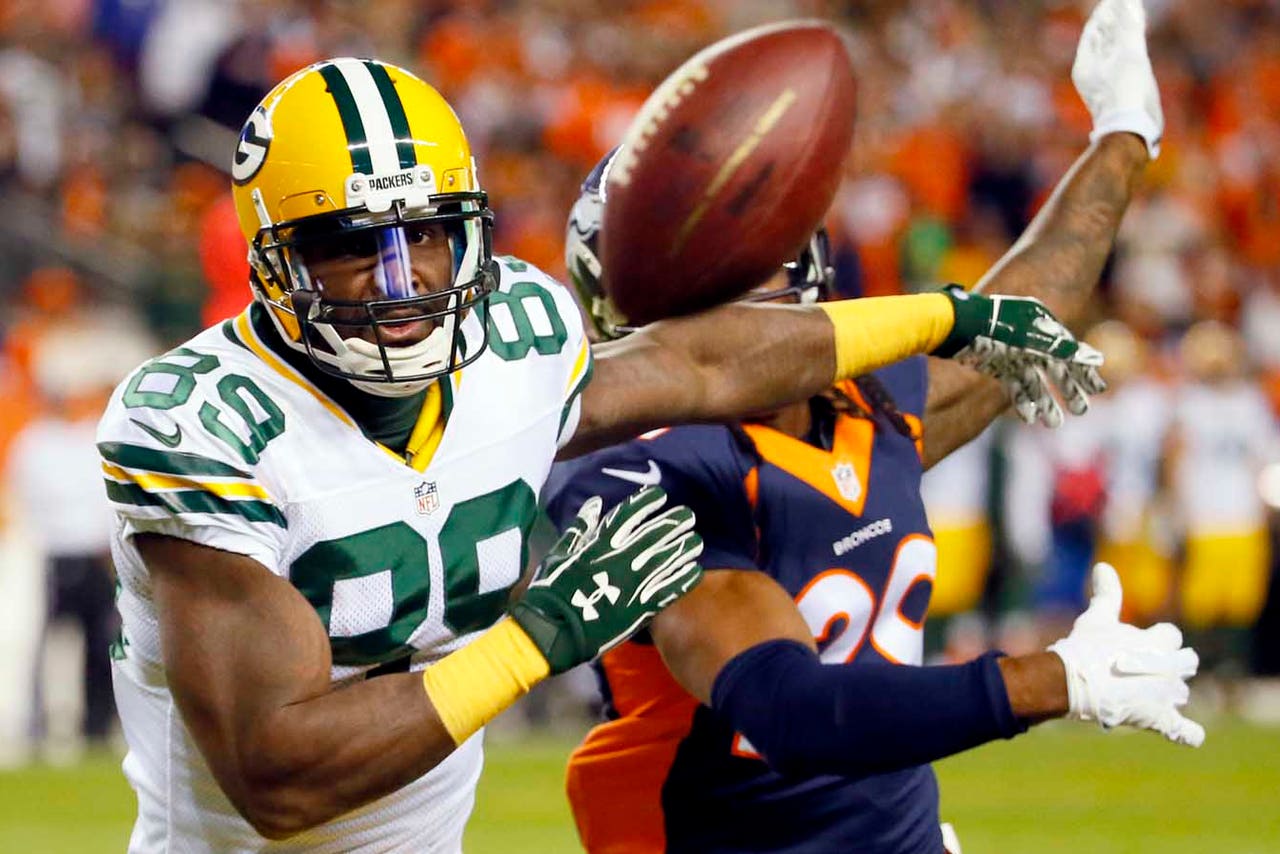 GREEN BAY -- No longer undefeated and with a very good Carolina Panthers team coming up next, the Green Bay Packers don't have much time to feel sorry for themselves after their humbling loss to the Denver Broncos.
"We have another big challenge, playing an undefeated football team -- and excellent football team -- on the road," Packers coach Mike McCarthy said Monday evening, as his team turned its attention to the Panthers, who were 6-0 going into their game Monday night against Indianapolis.
"This stretch here is a very difficult stretch. This is what you need as a football team. We had plenty of adversity in Denver. We'll be a better football team because of that."
There is certainly plenty of room for improvement. On offense, quarterback Aaron Rodgers completed 14 of 22 passes for 77 yards -- a career low for passing yards in a game he started and was able to finish. The offense's 140 net yards were the Packers' fewest in a game Rodgers has started.
"Schematically, we've got to probably do some different things and execution-wise, we need to get open and complete passes," Rodgers said after the game.
McCarthy, offensive coordinator Edgar Bennett and associate head coach/offense Tom Clements all insisted the Packers have ample talent and effective scheme to revive an offense that stood an uncharacteristic 27th in yards (332.1 per game) but 10th in scoring (24.9 points per game).
"Our players are good enough, our scheme is good enough. We feel like we have everything in place," Bennett said. "We're still 6-1. We'll continue to improve and we'll certainly improve from Sunday night's performance."
Clements, the team's offensive play-caller, added: "We're comfortable with the people we have. They're our guys. We like them. We didn't execute as well as we would have liked yesterday or the last couple weeks. We haven't been as successful. It's a long season. That was one game."
Meanwhile on defense, the Packers surrendered 500 yards to a previously-struggling Broncos offense and now have given up a whopping 1,048 yards in their past two games.
"We've got to take a good look at this. We've got to critique ourselves and we've got to make sure that we get back to our play style that's enabled us to win six games," defensive coordinator Dom Capers said. "Because we know we're going to have a similar challenge this week against an undefeated team that has a very diverse offense with a quarterback who can do an awful lot of things."
During their 6-0 start, McCarthy and his players acknowledged the team had plenty of imperfections, despite the perfect record. Now, McCarthy's challenge is to make sure his players don't let one loss lead them to question everything. That was his message to the coaching staff, too.
"I know the way Coach talked to us today, we know what we're doing, and these guys know what they're doing," special teams coordinator Ron Zook said. "Do we have to fix some things? Yeah. But I think a lot of times in games like that you learn more than a win."
NOTES: McCarthy did not have an update on five-time Pro Bowl linebacker Clay Matthews, who suffered an ankle injury but was able to finish the game. McCarthy said his concern is "not high" but said the team will know more Wednesday. ... McCarthy did not sound like he expected general manager Ted Thompson to engineer any trades before Tuesday's deadline. "The personnel department looks at all those things. They're on top of it," McCarthy said. "I stop in there once a day maybe. I'm aware of what's out there, but I have nothing to report really."
---