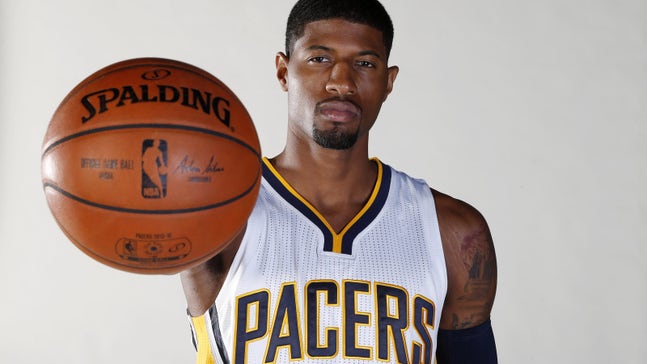 Pacers' Vogel: 'This should be the most prolific offense we've had'
Published
Oct. 28, 2015 11:59 a.m. ET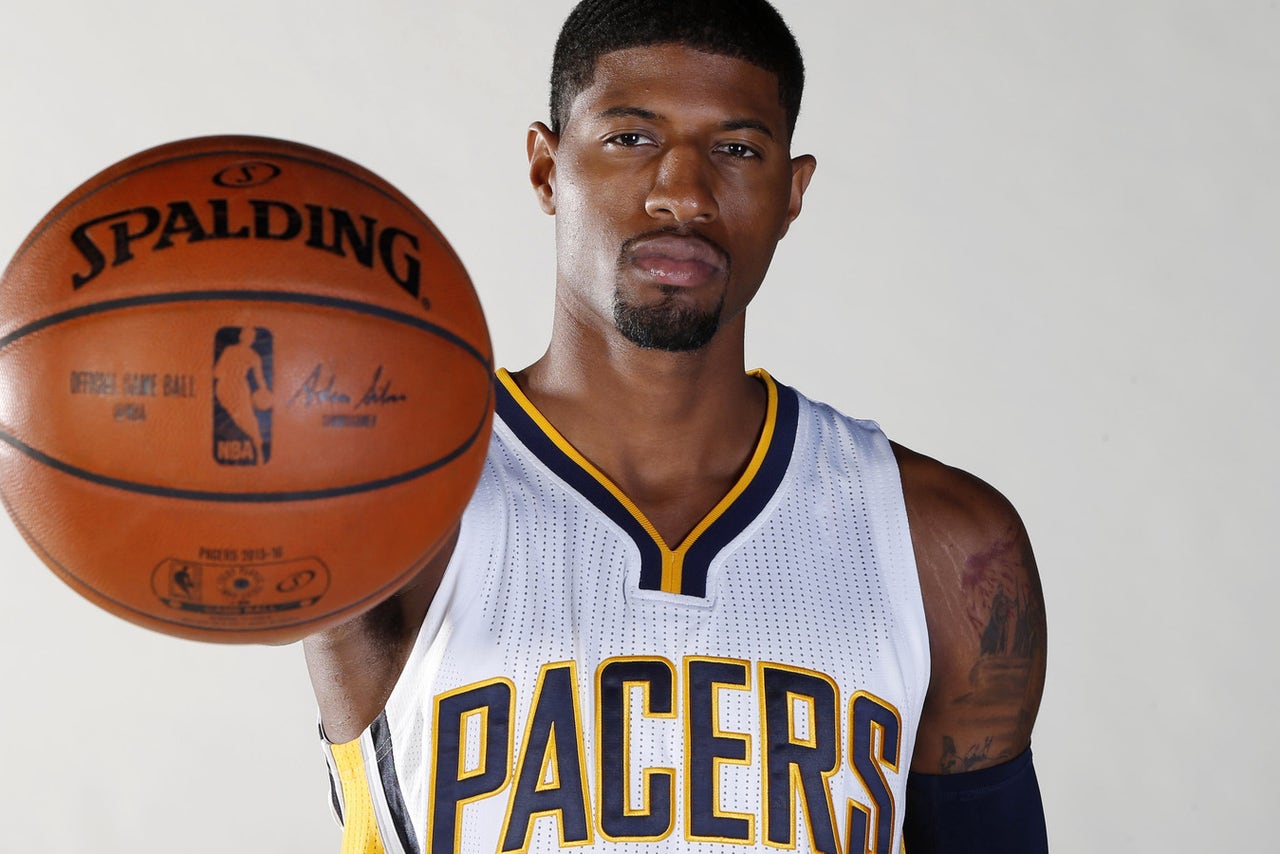 The Indiana Pacers are hoping a change in philosophy and better health will result in a return to prominence in the Eastern Conference. The Toronto Raptors are counting on an improved defense finally translating into playoff success.
Both teams will have decidedly different looks for Wednesday night's season opener, with the host Raptors officially unveiling a new logo and uniforms in addition to their revamped roster.
The Pacers' drop from an East-leading 56 wins in 2013-14 to last season's 38 can be traced to a lethargic offense and several key injuries, most notably Paul George's broken leg during a Team USA scrimmage that sidelined the star forward for all but six games.
Now fully recovered, George has moved to power forward in a more up-tempo system designed to improve Indiana's No. 24 ranking in scoring during last season's unexpected playoff absence.
With the switch came several other major changes. Gone are veteran forward David West and center Roy Hibbert, both valued contributors to Indiana's back-to-back East finals runs in 2013 and '14, while high-scoring guard Monta Ellis was signed to a four-year, $44 million contract. The team used the 11th pick in June's draft on athletic and versatile center/forward Myles Turner.
"With the talent we have, this should be the most prolific offense we've had here," said coach Frank Vogel.
While Indiana (38-44) seeks to re-establish its status as a championship contender, Toronto (49-33) aims to take the next step forward after Atlantic Division titles were followed by early playoff exits in each of the past two seasons. The Raptors were swept by Washington in the opening round after setting a franchise wins record for a second straight year.
With the latest quick departure emphasizing the need for defensive upgrades, Toronto made forward DeMarre Carroll its top offseason priority and landed the proven stopper with a four-year, $60 million deal.
"He gives us one guy we can put on one player and say, 'Hey, go stop him,'" coach Dwane Casey said. "We don't have to double-team, we don't have to blitz. You've got that guy, one-on-one. He kind of sets the tone for us defensively."
Carroll also shot 39.5 percent from 3-point range while helping Atlanta to the East's No. 1 seed, and his perimeter presence should help offset the offseason departures of 2015 Sixth Man of the Year Lou Williams and fellow shooter Greivis Vasquez.
Shot-blocking specialist Bismack Biyombo was brought in as well during the defensive-themed makeover, with Canadians Cory Joseph and Anthony Bennett and seasoned forward Luis Scola also among the newcomers.
Scola spent the previous two seasons as a Pacers key reserve. Bennett will be on his third team since the disappointing forward was chosen by Cleveland with the 2013 No. 1 overall pick.
Toronto has fewer issues putting up points, with the strong backcourt tandem of DeMar DeRozan (20.1 ppg) and Kyle Lowry (17.8) back to lead an offense that finished fourth in the league in scoring.
DeRozan averaged 23.0 points in two 2013-14 victories over Indiana, while Lowry was nine of 18 on 3-pointers during Toronto's three-game season sweep.
---
---