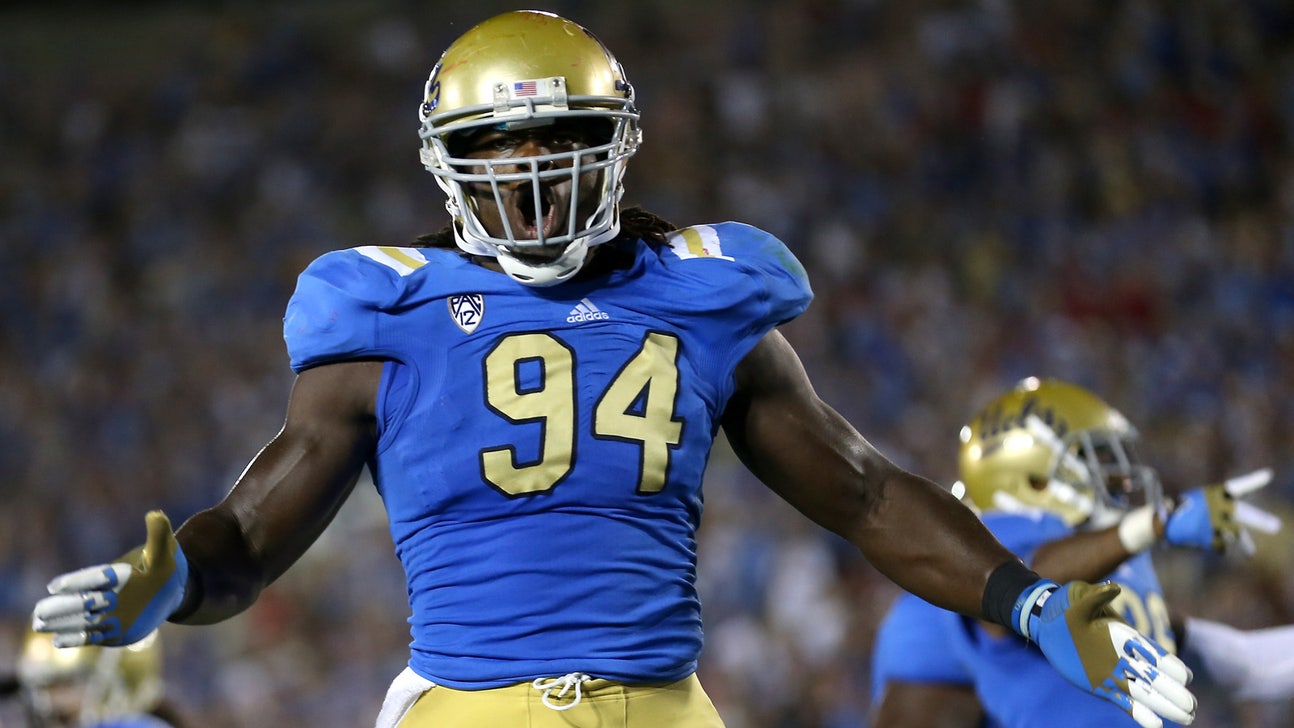 Owamagbe Odighizuwa turns to other athletes for inspiration
Published
Dec. 19, 2013 12:32 a.m. ET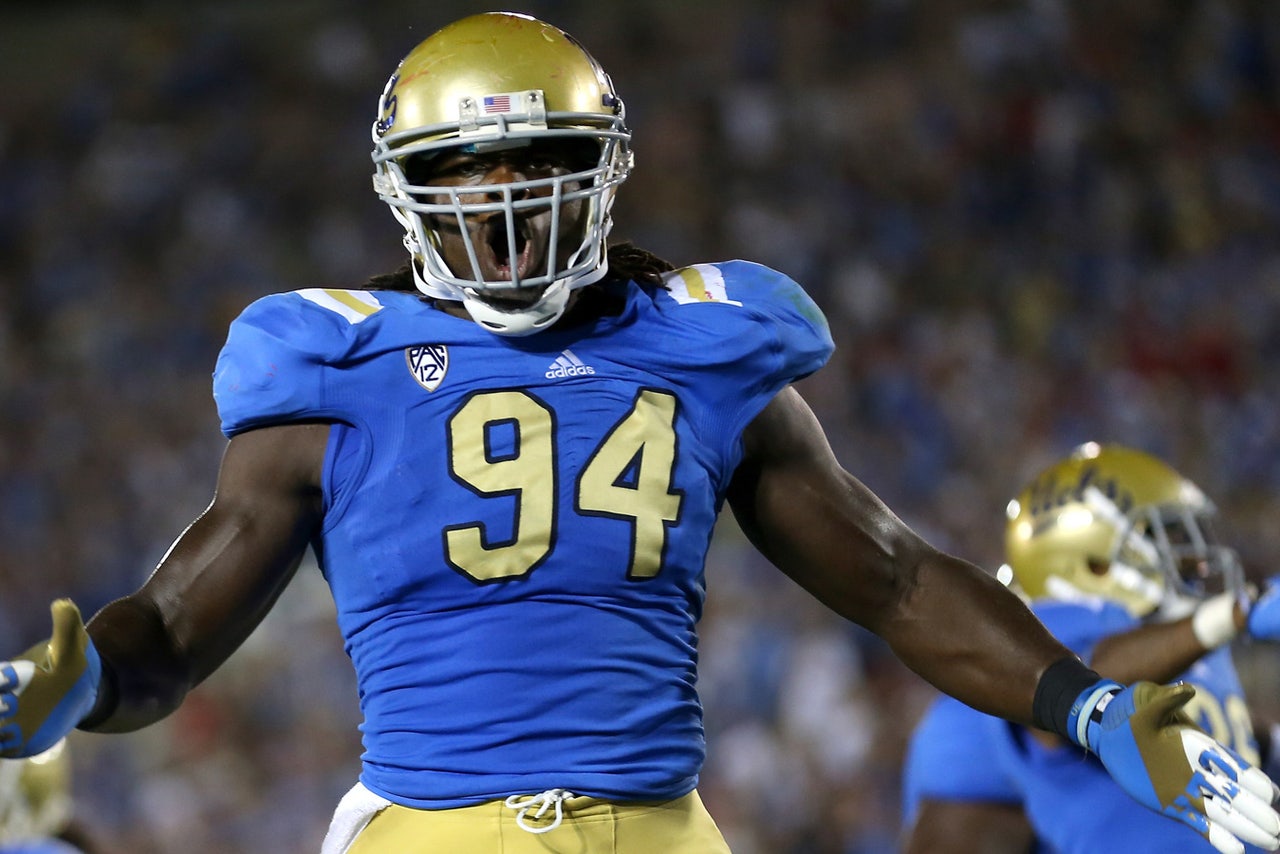 LOS ANGELES -- For Owamagbe Odighizuwa, a bowl game means there is only one more game he will be forced to miss. While UCLA prepares for its Dec. 31 contest against Virginia Tech in the Sun Bowl, defensive end Odighizuwa is already looking ahead to next season.
Odighizuwa was given his sentence for the 2013 the season in the spring, when he underwent a second hip surgery in less than five months.
While the UCLA senior was starting his recovery process, across town at the Staples Center, Kobe Bryant was also dealt a blow when he tore his Achilles tendon.
Needing a way to overcome his frustrations and fears surrounding the injury, Odighizuwa decided to look to others who had been in similar straights for inspiration.
"Everybody deals with this at some point. I have to figure out ways to deal with it," Odighizuwa said. "I look at guys that have dealt with it, college to NFL and even Kobe recently. I looked at a lot of different athletes that dealt with major injuries and the guys that really came back strong, I know it's because of how they attacked it during the rehab process."
Prior to training camp, head coach Jim Mora told reporters that Odighizuwa would sit out for the season because he wasn't ready physically or mentally. Odighizuwa had no idea that the mental aspect of his rehab would play as big of a role as it did.
It hit him especially hard as the season started.
"It was more mentally tough than anything to stop playing football for a whole year," Odighizuwa said. "It was my first time not doing any movement in sports for this long. I really had to fight those thoughts of just feeling sorry for myself."
He monitored Kobe's rehab. He looked at Vikings running back Adrian Peterson's knee injury and even injuries to his own teammates like safety Anthony Jefferson and running back Damien Thigpen and he came to the conclusion that his injury could have been much worse.
"I think that my situation is not as bad as some people," Odighizuwa said. "A.J. is an example of a guy that has had to deal with a lot more than I've had to deal with… There's a lot of guys that have dealt with injuries that have had to sit out for a period of time."
The time off allowed Odighizuwa to learn more about his body and injury maintenance with such a demanding position. He's expected to be back to 100 percent by spring practice and with linebacker Anthony Barr and defensive lineman Keenan Graham both graduating, Odighizuwa is expected to be the veteran anchor on the Bruins' defense next season.
"You can either be negative or positive," Odighizuwa said. "I chose to be positive and figure out ways to stay mentally sharp because I know being out for a whole year, if you don't stay on top of things mentally when you start getting back into the transition it's going to be really rough.
"I just factored all of that in and thought it would be better for me to really be positive."
---