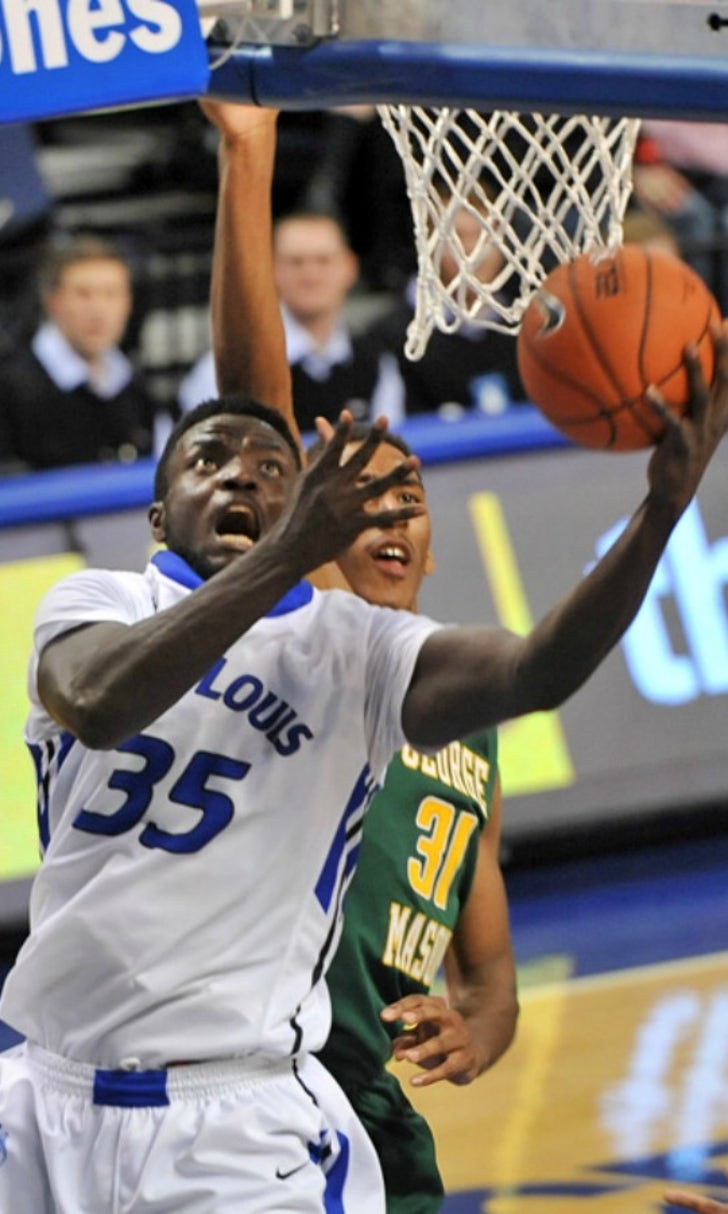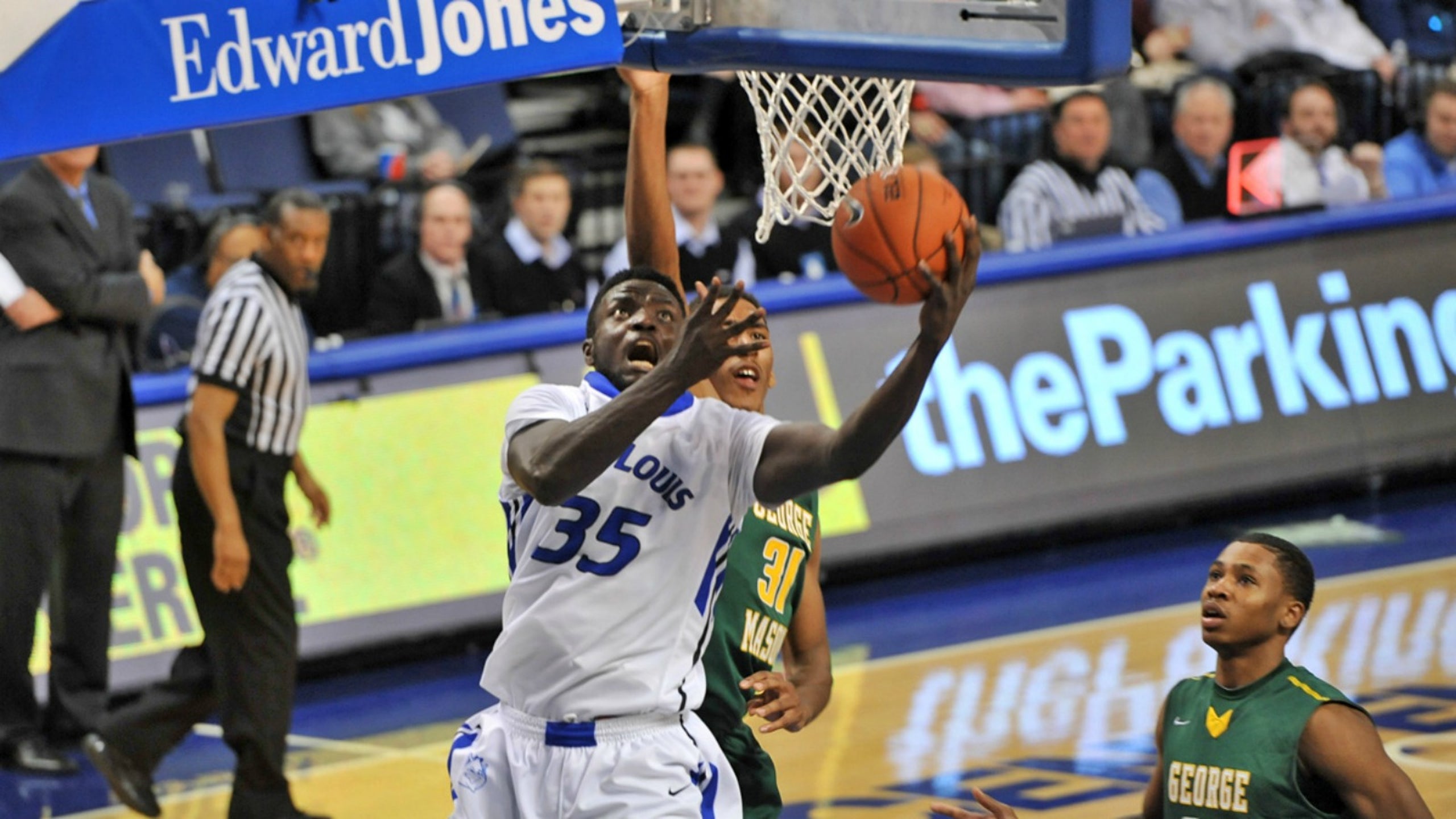 Outshot, outrebounded, outplayed: Billikens fail to compete in harrowing home loss
BY foxsports • February 28, 2015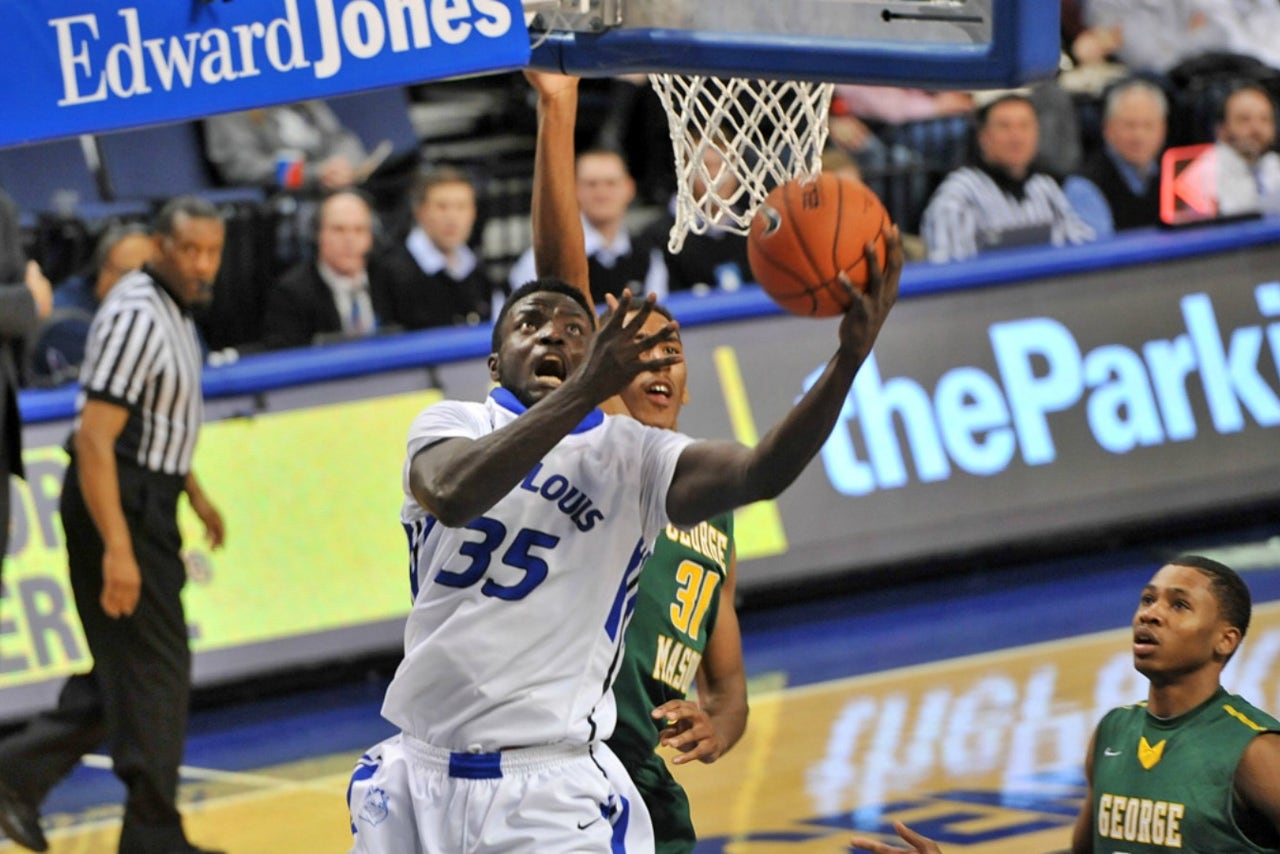 ST. LOUIS -- Saint Louis coach Jim Crews didn't have much of an explanation after the Billikens' 78-50 loss to George Mason on Saturday night at Chaifetz Arena.
"It's pretty simple. We didn't compete. We weren't sound and that's my fault," Crews said.

Well, then. There really wasn't much else to say after SLU's worst home loss since enduring a 29-point thumping against Southern Illinois in 1996. In a battle of the Atlantic 10's last-place teams, the modern-day Billikens fell behind early and stayed behind the rest of the way. They were outshot (60.9 percent to 37 percent), outrebounded (34-19) and dominated in the paint (36 points to 16).
Crews said his postgame speech to the team was much the same as his statement to the media.
"We didn't compete. We weren't sound. It's my fault," he said. "I'm not trying to be cute or anything else. That was the message."
Why did Crews take the brunt of the responsibility?
"They need to be sound," he said. "They need to compete and I'm the head coach."
Does he think any of his players are tuning him out?
"We didn't compete and we weren't sound. I don't know if I'm answering that directly or indirectly," he said. "But we didn't compete and we weren't sound. I'm not trying to be redundant or smart. That's what I saw."
Reggie Agbeko and Davell Roby, the two players who followed Crews to the postgame presser, did not disagree. 
"It didn't look like we were ready to play," Agbeko said. 
3-POINTERS
• Woeful whipping. Just how bad was the beating? The numbers tell much of the story.
George Mason's 60.9 percent shooting was the highest an opponent has shot against the Billikens this season. 
The Billikens finished with just 11 defensive rebounds and 19 total rebounds, both season lows. Of course, there weren't that many defensive rebounds to be had because of Mason's hot shooting. 
George Mason, which beat the Billikens 68-60 in January, had not beaten a Division I opponent by double figures all season.
When Roby made a 3-pointer a minute and 16 seconds into the game, he gave SLU a 3-2 lead. Patriots freshman forward Isaiah Jackson hit a 3-pointer for Mason just 16 seconds later and the Billikens would trail the rest of the night. The deficit hit a game-high 30 points with 22 seconds to go before Mike Crawford made a layup with five seconds left to account for the final margin.  
• First-half low point. In a season with a lot of lows, the Billikens reached a new one by trailing by 19 points at the half. They had not been behind by more than seven at the half in any of their first 16 games at Chaifetz Arena. Defense -- or lack thereof, that is -- was largely behind the deficit. The Patriots made eight of their first 10 shots and hardly cooled. For the half, they shot 71.4 percent (15 of 21) and led 43-24. Jackson led the way for Mason by shooting four of five on 3-pointers, all of them from the corner. Coming in, he had not made more than two 3-pointers in a game. Jackson did not attempt a 3-pointer in the second half, yet still finished with a game-high 18 points.
• Agbeko a bright spot. Agbeko continued his improved play down the stretch by coming off the bench and scoring double figures for the first time in his two seasons. Agbeko made four of six shots and two of two free throws to match Roby for a SLU-high 10 points. An active 6-foot-8 forward, Agbeko was the rare Billiken who was able to muscle up against the Patriots. It was his third straight game of playing at least 20 minutes, the first time this season he has put together such a streak. He got the start in the second half when Crews sat Marcus Bartley to go with a bigger lineup.
You can follow Stan McNeal on Twitter at @StanMcNeal and email him at stanmcneal@gmail.com.
---