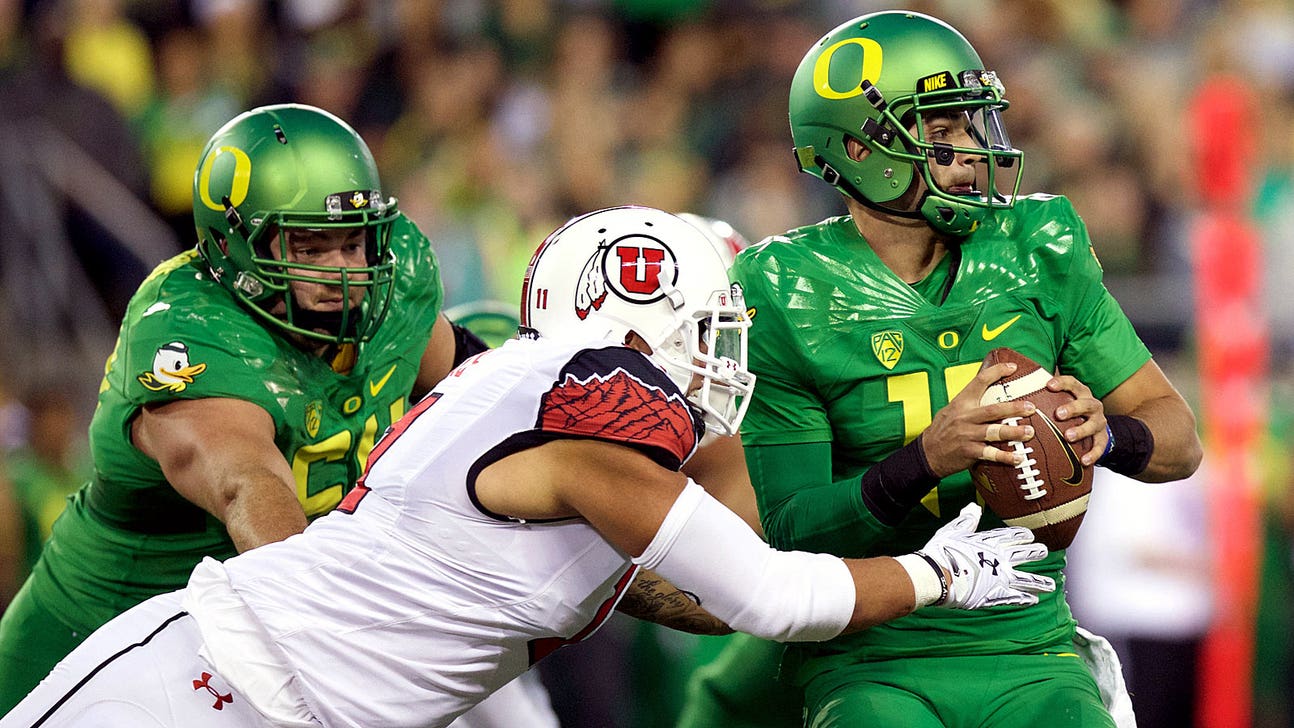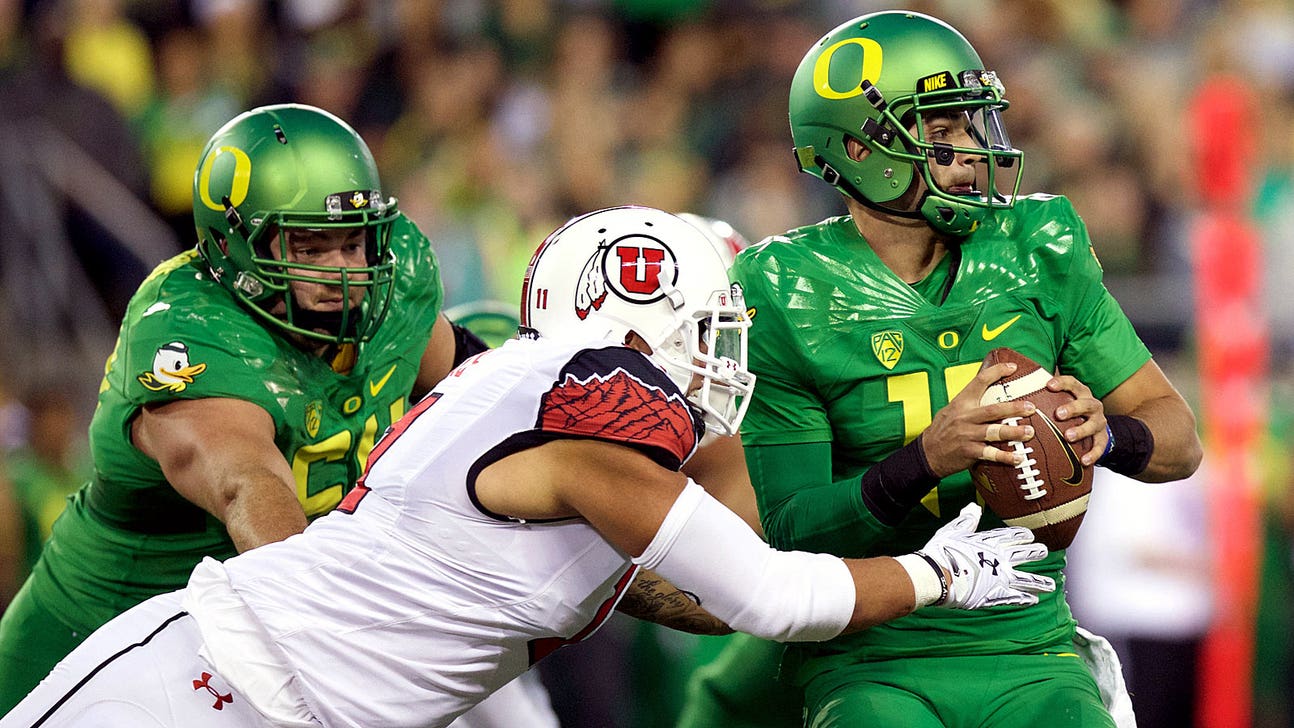 Outkick's Top Ten For Week Four 2015
Published
Sep. 26, 2015 11:11 p.m. ET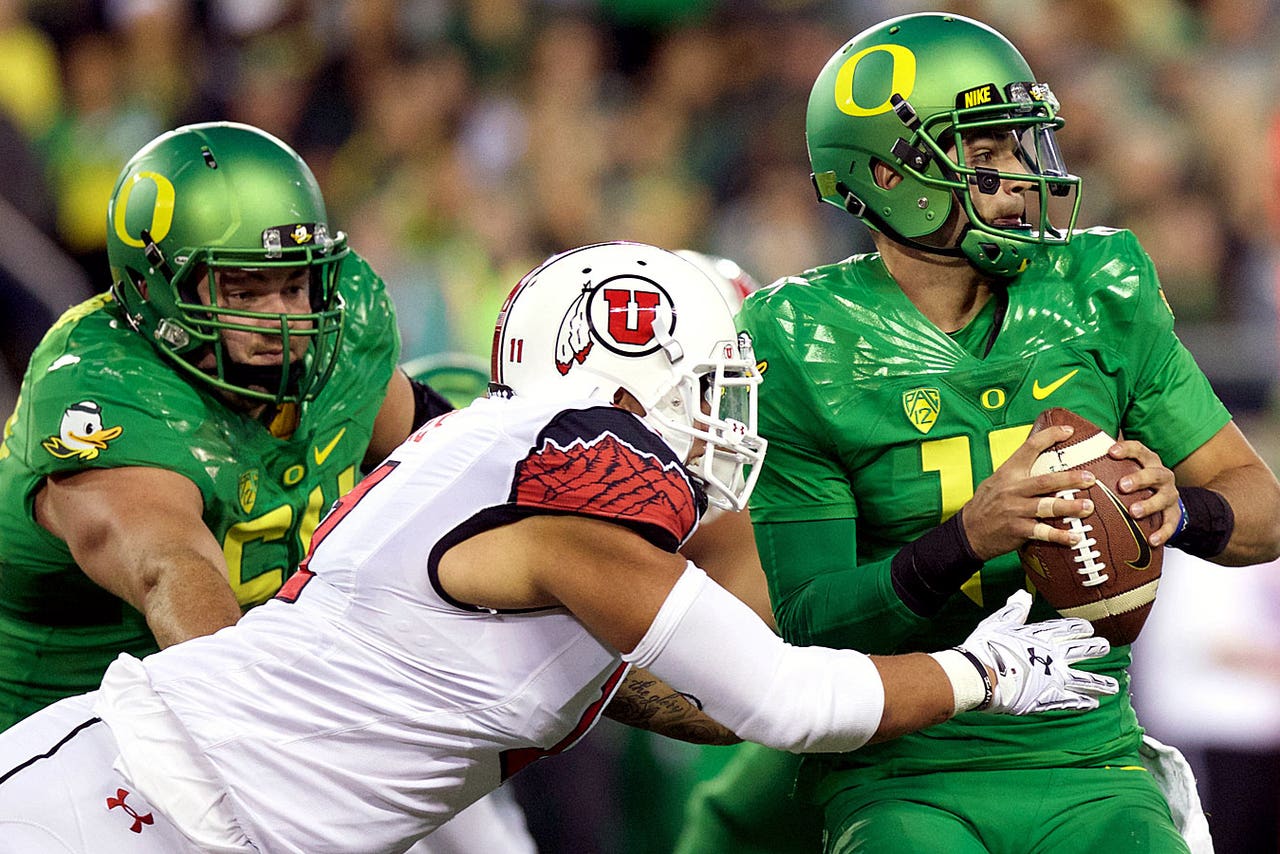 I'm still recovering from Tennessee's collapse against Florida as I write Outkick's top ten. Actually, strike that, I will never recover from this loss. The last time Tennessee beat Florida HD television didn't exist. 
Anyway, here goes with the Outkick top ten. As always, if your team isn't ranked, it's because I hate them.
Also, for people who say, YOU'RE OVERREACTING TO THE GAMES. Isn't it better to overreact to the actual games as opposed to never reacting to the games because you decided who you thought was good in the preseason? Unlike just about every poll voter, I'm not afraid to acknowledge that my opinions of the best teams might be wrong.
By the end of the year it will be hard for teams to move a great deal, but right now? We're barely a third of the way into the season and most teams haven't been challenged very much. 
1. Utah
One of the great things about doing a poll that only rewards teams for what they've done on the field is it only rewards teams for what they've done on the field. That means we're not above taking a team we didn't have ranked last week in our top ten and vaulting them all the way to the top of our rankings. 
And in four weeks of football Utah has destroyed Oregon in Autzen Stadium and beaten Michigan, who suddenly looks pretty decent, by a touchdown. If beating Oregon by three at home is enough to justify a top ten ranking for Michigan State, isn't destroying them on the road just as much of justification? 
Do I think Utah is the best team in the country? No. 
But does Utah have the best resume of any team in the country right now? Yes. 
2. Ole Miss
The Rebels won, but they weren't impressive against Vanderbilt. Of course, it's altogether possible that Derek Mason's Commodores aren't awful this year. In fact, and I know this might be crazy talk, but I think Vandy might win two SEC games this year.
Still this was far from an impressive performance by Ole Miss so I'm knocking them out of the top spot. 
3. UCLA
I toyed with bumping UCLA all the way up to number one based on their dominant win at Arizona. But then I tried to reconcile how this team needed some big plays late to beat BYU. So I've got them pegged squarely at number three in the nation.
If you ask me who I think the best team in the Pac 12 is, I'd say UCLA, but I think right now Utah has a better resume.  
4. Michigan State
Outside of their narrow win over Oregon, which now looks far less impressive, what has Michigan State done on the field to make us believe they are a top ten team? They've beaten Western Michigan by 13, Air Force by 14 and Central Michigan by 20. Those are fine wins, but none of those are remotely close to being top 25 teams.
If any other Big Ten team other than Ohio State had these three wins standing alone would they be ranked at all, much less ranked in the top ten?
I've got the Spartans at fourth, but this might be too generous.  
5. Georgia
The Bulldogs took care of Southern. Now comes the big game against Alabama.
Honestly, the biggest win for Georgia today was that I'm retiring they Georgia'd it and replacing it with they Butch'd it. 
6. LSU
It was totally to be expected, but LSU looked very average against Syracuse. And Auburn looked dreadful against Mississippi State, which, given LSU has beaten both teams, both helped and hurt the Tiger resume. LSU should be 7-0 when they roll into Alabama, but it's Les Miles we're talking about so who knows what might happen on the road at South Carolina or against Florida? 
You can argue, by the way, that I've got LSU underrated considering they have three big five conference wins, two of them on the road. That's the most road big five conferences wins of any team in my top ten. 
7. Notre Dame
The Irish had a bit of a scare from UMass, but then turned the game into a rout. Now comes a massive road game at Clemson. I think Clemson will win, but there's zero doubt that Notre Dame's resume, at this exact moment, and you'd better screen shot this sentence, is that of a top ten team.  
8. Northwestern
Look, 4-0 is 4-0. And Northwestern has beaten Stanford and Duke, two teams that are otherwise 6-0.
Again, do I think Northwestern is a top ten team? Of course not. But their resume certainly says they are.  
9. Texas A&M
Yes, the Aggies won over Arkansas, but they showed they have some work to do on both sides of the ball now that the SEC season is here. Mississippi State and Alabama come to town over the next three weeks. Win both of those games and the Aggies would be 6-0 headed for a showdown in the Grove.
Plus, is Arizona State any good at all? Right now USC is putting a whipping on the Sun Devils.  
10. Ohio State
The Buckeyes didn't look very good again. And Virginia Tech lost to ECU, which means now they really don't have that good of a win either. But I've still got them ranked here because Oklahoma beat choking ass Tennessee and I simply don't think TCU has been very good on the field this year either.
So the Buckeyes nab the final spot.  
---