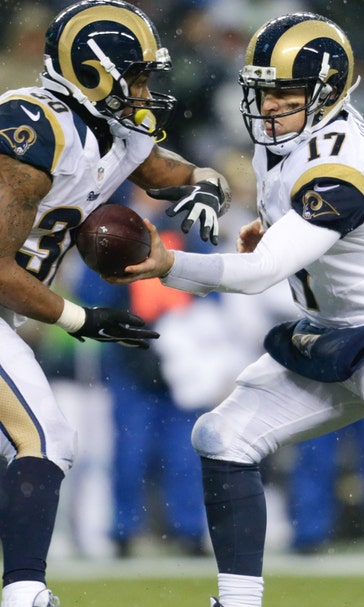 Out of contention, Rams can still finish .500 for first time since '06
December 28, 2015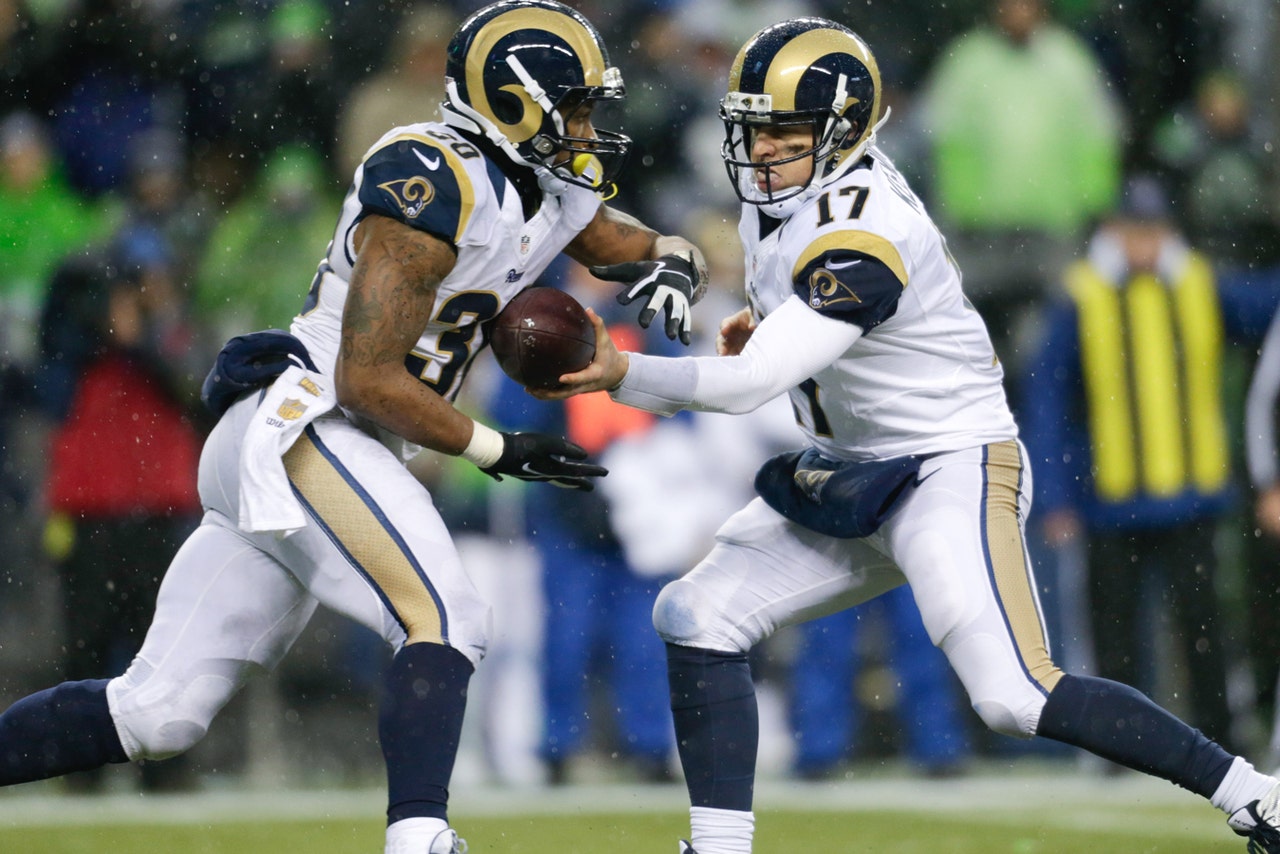 Four years into the Jeff Fisher era, the St. Louis Rams remain shy of a breakthrough.
But a three-game winning streak heading into the season finale at San Francisco shows the Rams aren't giving up.
"They aren't giving participation trophies for this team not quitting," defensive end Chris Long said after Sunday's victory in Seattle.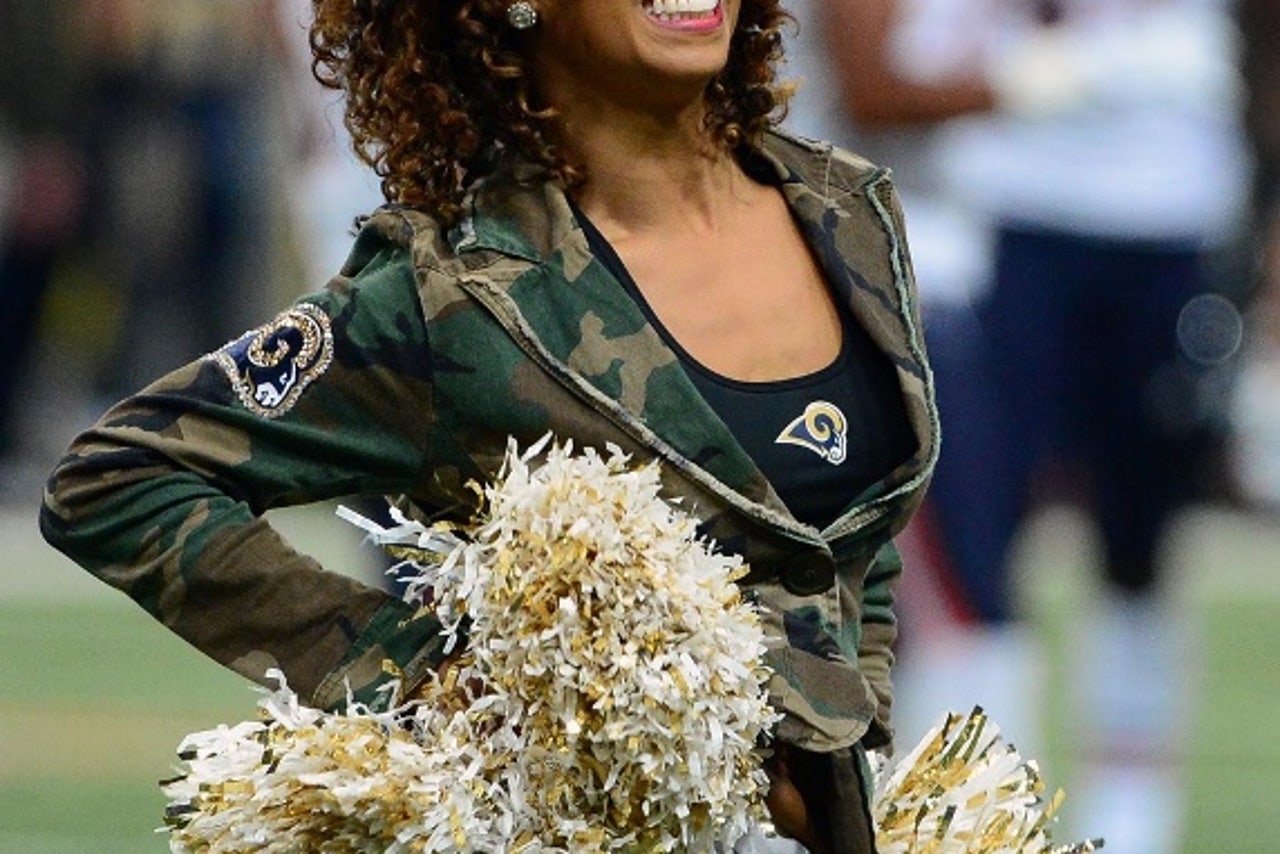 Lookin' good! Flip through our photo album of NFL cheerleaders. 
"When the chips are down, that's when you find out what people are made of. I think we've got the right kind of guys in this locker room."
The surge comes too late to truly make a statement, but another victory would mean a .500 finish for the first time since 2006.
So, that's incremental progress for St. Louis (7-8), which won seven, seven and six games in Fisher's first three years.
On Monday, Fisher said the Rams' first victory in Seattle since the 2004 season was in his top three with St. Louis. Another one in that group, he said, was the season-opening overtime win over the defending NFC champions.
"I don't remember seeing that kind of energy in the locker room," Fisher said in a teleconference with St. Louis reporters. "We're closing the gap. I think we can say we've done that this year."
The Rams are staying on the West Coast to prepare for the finale. They have relocated to the Raiders' training camp facility in Napa, California, to give players a better chance of bouncing back.
Fisher said the move saved "10-12 hours on the aircraft," and joked that unlike St. Louis, which had three solid days of rain since Christmas, it was nice and dry in California.
"You're changing time zones and so on, so forth," Fisher said. "We've got a great setup here. We just had a short trip down here."
The three-game streak, just the second under Fisher, follows a five-game skid that knocked the Rams out of playoff contention. They've rallied since changing offensive coordinators and with the defense stepping up led by Aaron Donald.
"It doesn't matter what it's for, it doesn't matter what happened before, it doesn't matter what's going to happen ahead," said quarterback Case Keenum, who has effectively managed the offense since replacing Nick Foles. "Let's go play."
Though Fisher said the key has been on not looking too far ahead, he knows the jolts to the offense are a factor in the late charge.
"We've made a couple difficult decisions," the coach said. "It appears after three weeks those were good decisions."
End William Hayes had a season-best three sacks of Russell Wilson to help slow down the playoff-bound Seahawks and center Tim Barnes recovered two fumbles to keep the clinching drive alive in the fourth quarter.
NOTES: Fisher said the team has gotten encouraging news about all three players, S Mark Barron, DT Nick Fairley and DE Ethan Westbrooks, who left Sunday's game with concussions. ... CB Trumaine Johnson has an interception in four consecutive games and is among the league leaders with seven picks, plus he had a nice pass breakup near the end of the first half to help force a field goal. ... Rookie Todd Gurley has 1,108 yards rushing, third in the NFL.
---