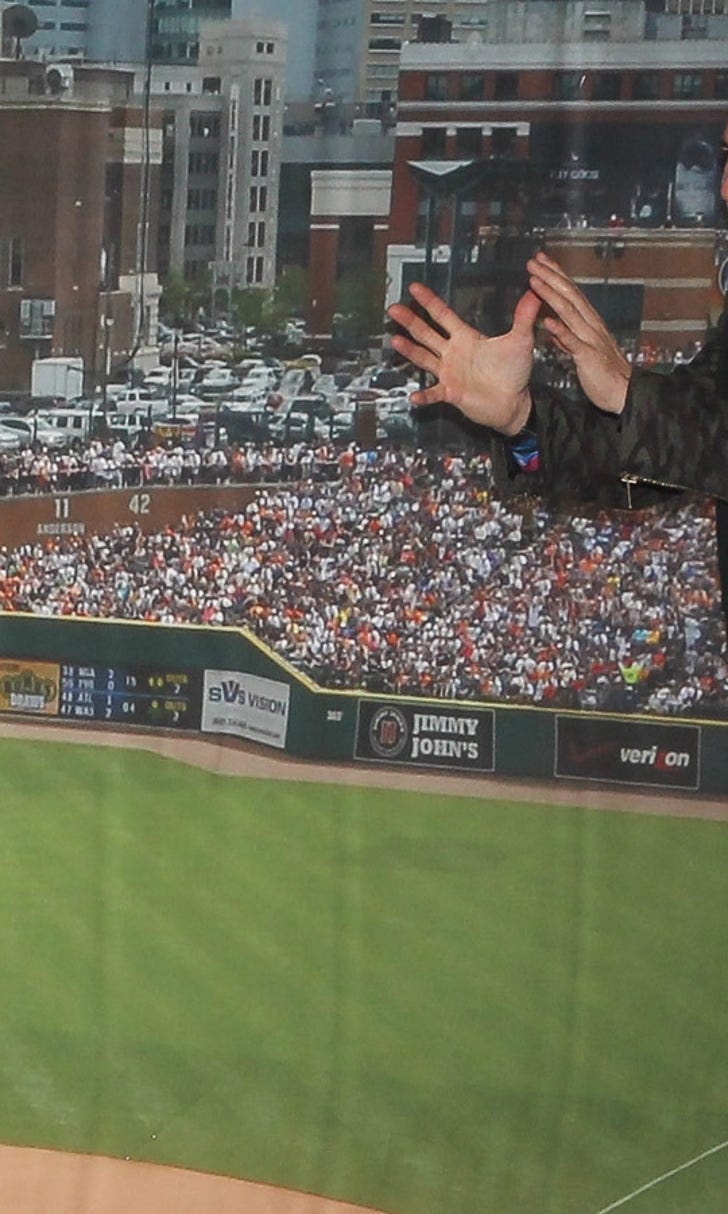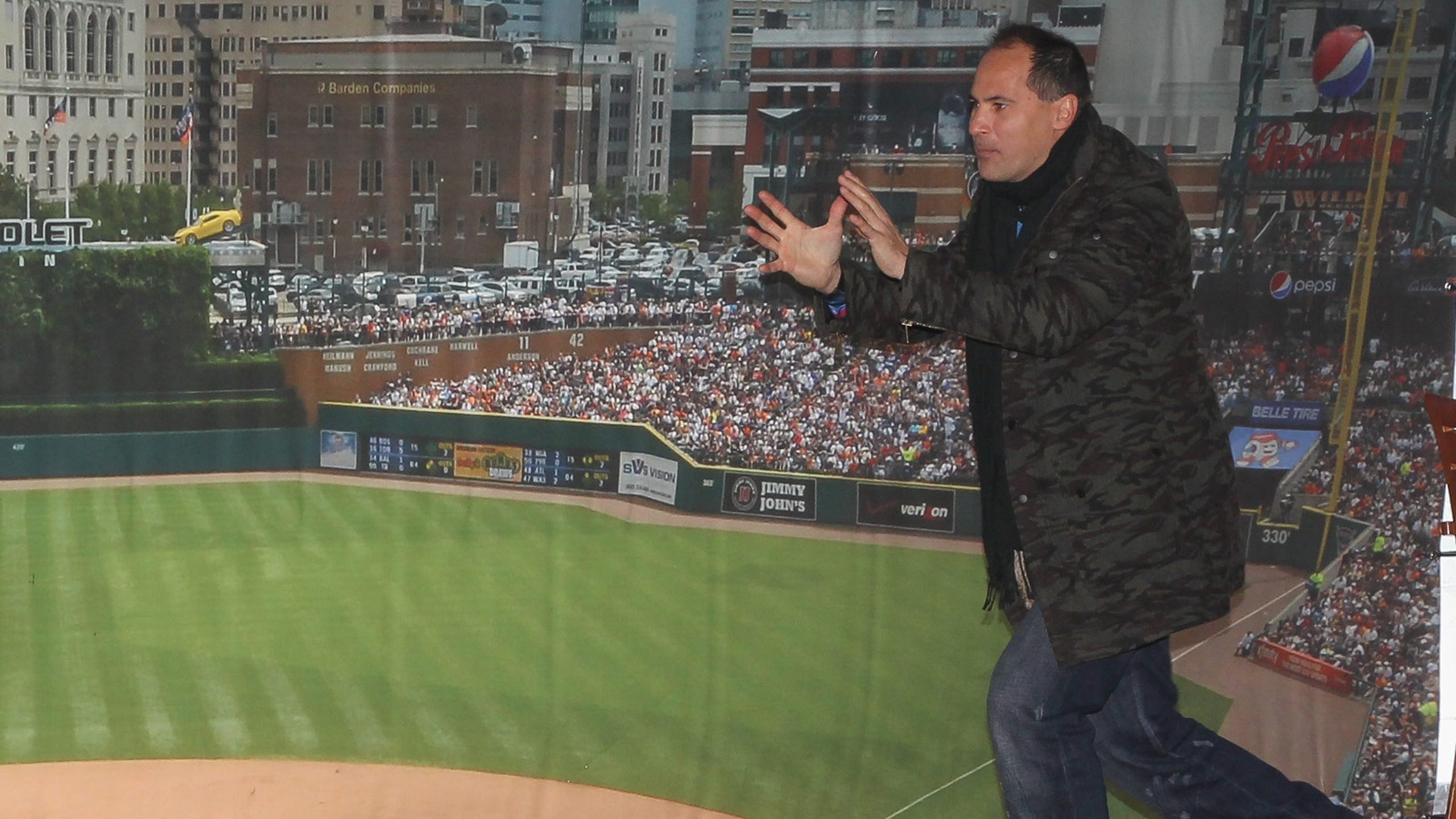 Omar Vizquel on Cabrera's maturity and Castellanos' potential
BY foxsports • January 27, 2014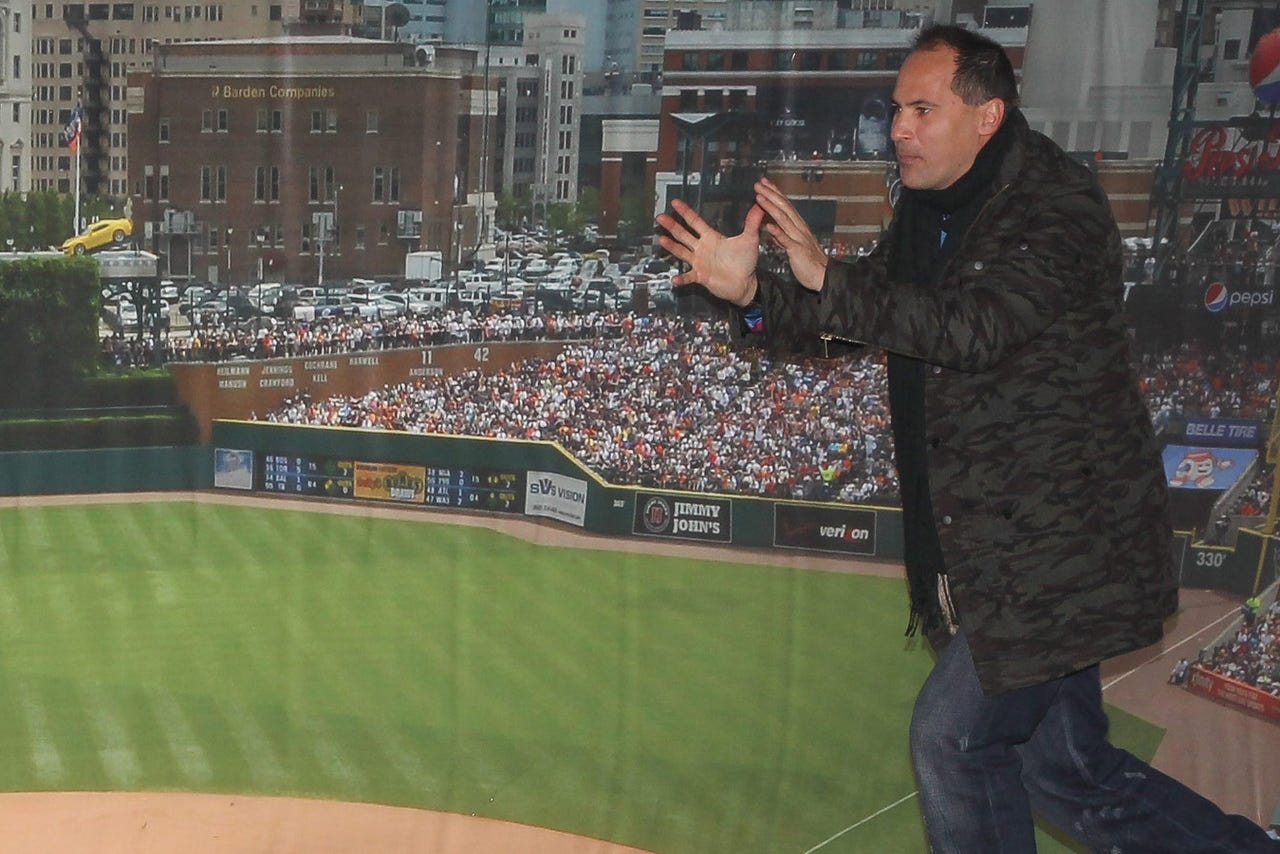 DETROIT -- Omar Vizquel said two very interesting things during last week's Detroit Tigers winter caravan, and both comments had to do with the former and current third basemen.
On Miguel Cabrera, who has switched from the hot corner back to first base, Vizquel said: "I like to see the maturity he has shown over the last three years. Before that, he was just a kid."
On Nick Castellanos, the rookie being given a chance to start at third: "He's pretty good, close to being a solid third baseman. I just want to get him set mentally to where he makes the routine plays. He has good hands, a great arm and is going to be fine."
Vizquel, 46, will be coaching first base as well as tutoring infielders and coaching base-running for new manager Brad Ausmus. And Vizquel has a chance to have a huge impact on this team because he instantly has the ear and the respect of the players.
Cabrera grew up following Vizquel, a fellow Venezuelan who played 24 seasons in the majors, won 11 Gold Gloves and amassed 2,877 hits. They've played on their country's national team, and Vizquel very likely will have the kind of impact on Cabrera that retired batting champion Magglio Ordonez had.
However, Vizquel finds a different Cabrera than Ordonez did when the two-time AL MVP came to Detroit in 2008. Cabrera has made it through two alcohol-related incidents -- one in an altercation with his wife in 2009, and another in 2011 with a DUI and two misdemeanor counts for resisting an officer without violence on the side of a road in Fort Pierce, Fla.
Cabrera's career was hanging in the balance, but he got his drinking and behavioral problems under control after that and became the monster player everyone believed he could be.
Now Vizquel will be with him daily, to be his friend and reinforce the focus Cabrera has found in life off the field. Their relationship could be central to Cabrera becoming the undisputed leader of the clubhouse in the near future.
That's a matter of providing another facet to a jewel.
Vizquel's work with Castellanos will be about polishing a diamond in the rough. Vizquel's already been working with Castellanos, who had been shifted to left field by the Tigers until first baseman Prince Fielder was traded and Cabrera moved back across the diamond.
Castellanos joked with reporters about how Vizquel -- who at 45 years old in was the oldest player in the majors in 2012 -- still looks good enough to join him on the left side of the infield.
Castellanos will be his most important project. Read between the lines of his comments and you will see that Castellanos -- rated Detroit's top prospect by Baseball America -- isn't quite there yet defensively.
Offensively, Castellanos hit .278 with neither an extra-base hit nor RBI in 18 at-bats during a September call-up, and didn't show enough to stick on the postseason roster.
Is he now going to be good enough to start for Detroit four weeks after he turns 22 on March 4?
My guess is that Castellanos could be this year's version of reliever Bruce Rondon: a top talent who might be a year away.
Vizquel -- who last year served as the roving minor-league infield instructor for the Los Angeles Angels of Anaheim -- will do his best to get Castellanos ready now. Vizquel began the quest shortly after getting hired and will spend hours before and after spring training practices with Castellanos.
I saw Vizquel do this in spring training in 2012 with Toronto's top shortstop prospect, Adeiny Heichavarria, now with the Miami Marlins. The Blue Jays signed Vizquel as much to mentor Heichavarria as anything.
Vizquel's influence will be prominent, and his voice will be one to listen to closely as the 2014 Tigers come together.
EXTRA BASES
Rick Porcello didn't want to make too much out of his rotation spot no longer being in question, with Doug Fister traded to the Washington Nationals and Drew Smyly moving back to the rotation after a year in the bullpen.
"It's not necessarily a relief," Porcello said. "My approach to the game has always been the same every year: get ready to pitch and don't concern myself with outside circumstances.
"But I am extremely thrilled to be back in Detroit and putting the Olde English D on again. But, obviously, I lost a good teammate and friend in Doug."
Porcello was 13-8 with a 4.32 ERA last year. He had 142 strikeouts, compared to the 84 in 2010.
His rising fastball velocity and opportunity to become formidable have rewarded the Tigers for hanging onto Porcello, who had 61 major-league wins before turning 25 last month.
After two years of trade rumors, he's a fixture entering his final season before getting a shot at free agency.
... Pitching coach Jeff Jones said he's going to make a phone call to Justin Verlander this week and have a special focus for reliever Al Alburquerque.
"The double-edged sword for Al is his great slider," Jones said. "It's so good that he's a little reluctant to throw his fastball, which is very good.
"But now hitters are looking for his slider as a result, and one of the first things I'm going to talk to him about is trusting his fastball. That will make him less predictable."
Verlander had "core muscle repair" surgery three weeks ago and will begin throwing this week in Lakeland, Fla.
"I'm going to tell him to make sure he doesn't throw too hard too soon," said Jones.
Tigers general manager Dave Dombrowski hopes Verlander can be ready for the start of the regular season, but allowed that he could be delayed a bit.
Jones wants to assure that Verlander doesn't have a self-inflicted setback.
---