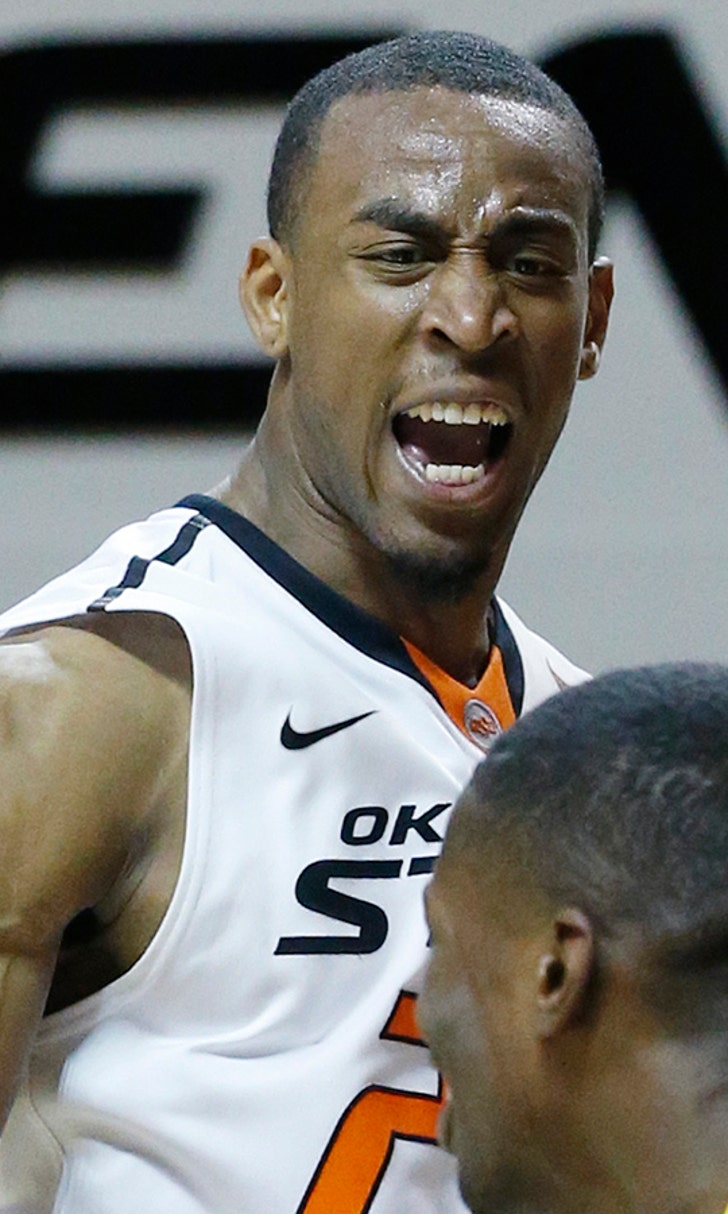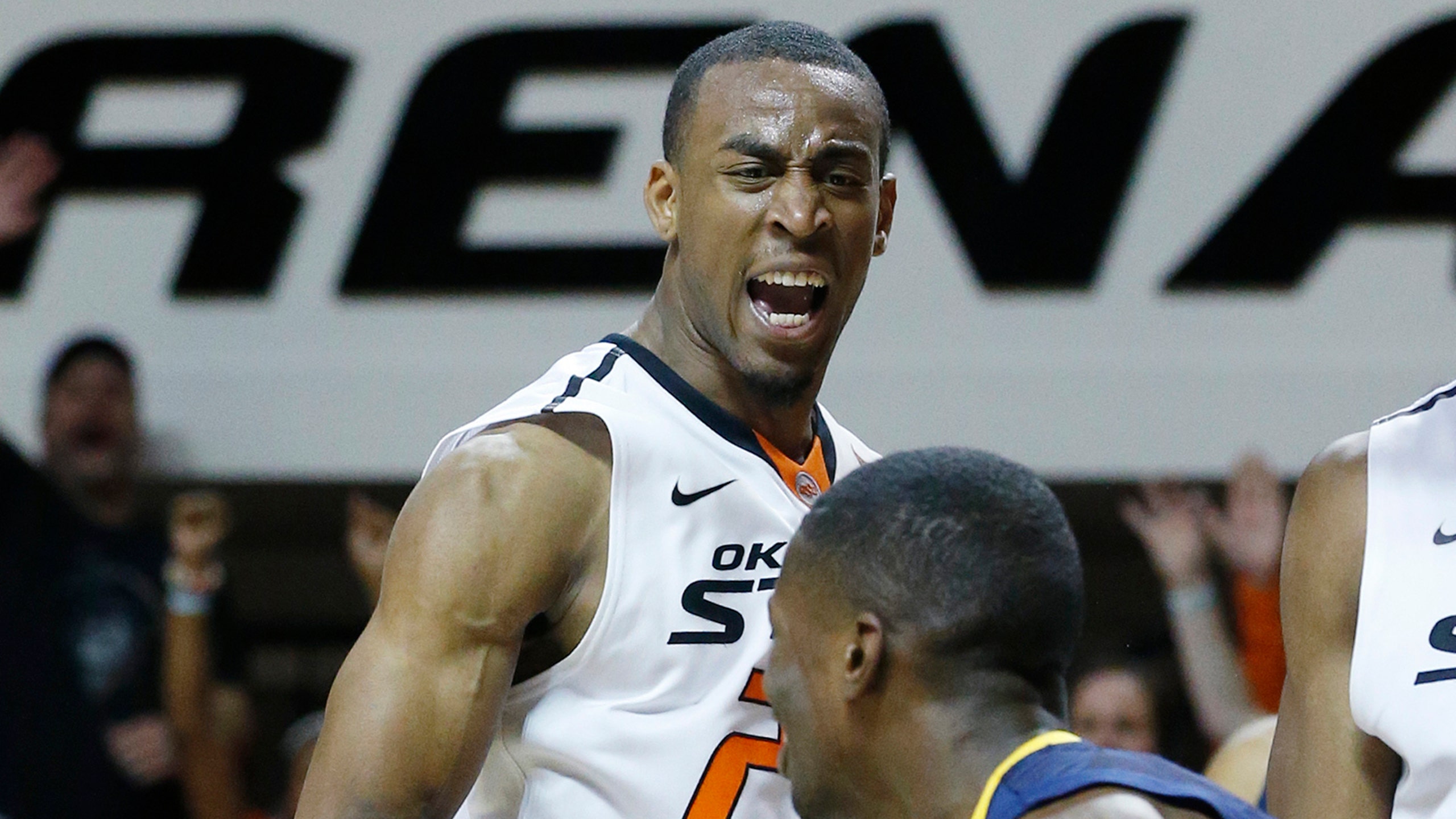 Oklahoma State's Markel Brown has been throwing down impressive dunks for years
BY foxsports • February 3, 2014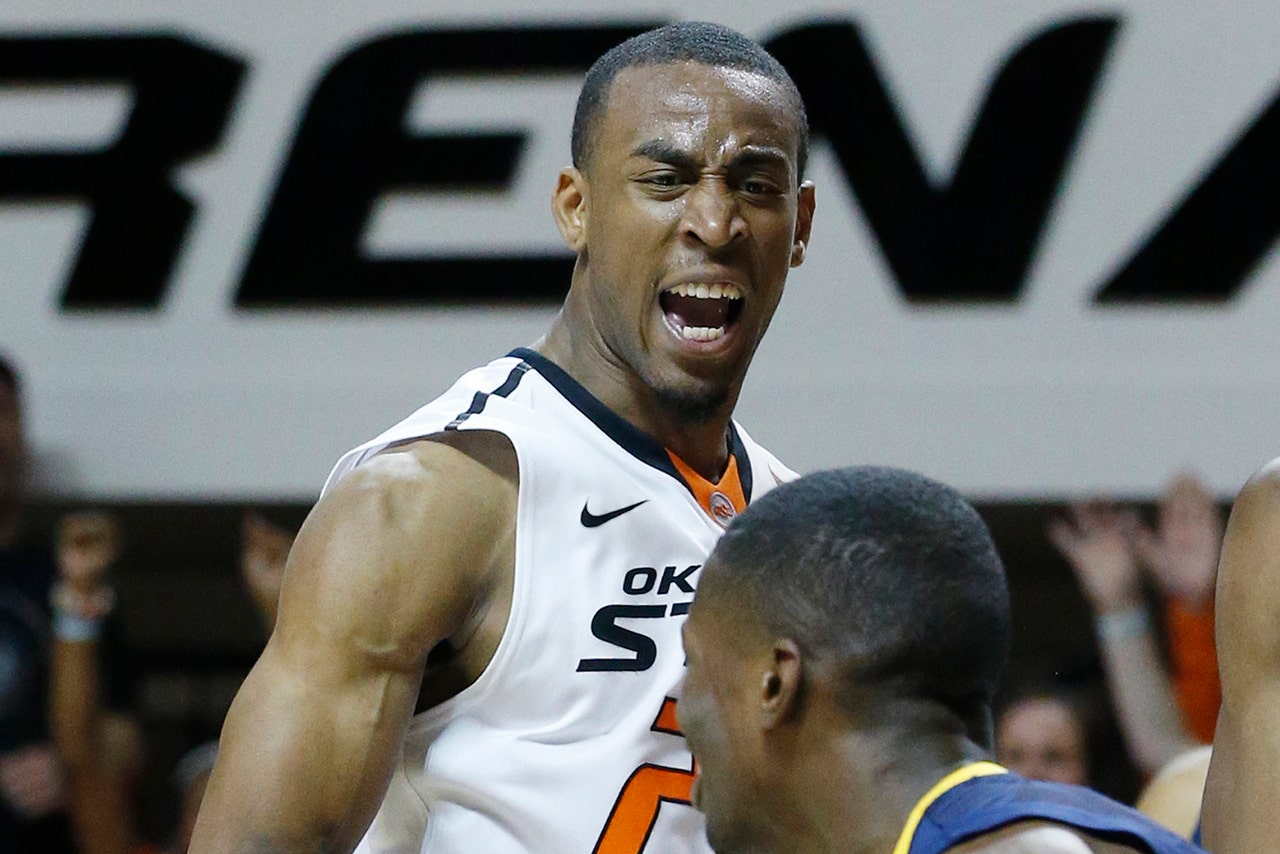 Oklahoma State forward Brian Williams had the best view in Gallagher-Iba Arena for the most physically impressive play in college basketball this season: His teammate Markel Brown's headline-making slam against West Virginia back on Jan. 25. 
That wasn't the first time Williams had seen Brown do what few have ever done in a game. You have to go all the way back to Brown's high school days for that. Williams and Brown, Louisiana natives, played in one of the state's all-star games in Ruston, La. 
Often, games like that devolve into "Can you top this?" exhibitions becoming of an And1 mixtape, and this particular game wasn't threatening to buck the trend. Williams tossed Brown a lob on the side of the basket, but it was behind him. The 17-year-old reached behind him to snatch the pass, but kept on revolving until he'd completed the 360 alley-oop. 
"It was crazy," Williams said. "And he jumps higher since then." 
An all-star game is not a Big 12 game, though. So when Brown intercepted a tipped pass near halfcourt and charged at the goal against the Mountaineers, Williams didn't assume he was in for a moment bound to be replayed countless times from then through college basketball's holy month: March.
"I didn't know if he had the legs to do it in a college game, because games get kind of grimy with 40 minutes of defense back and forth," Williams said. "But he finds a way to do it, he definitely does. He pulls a rabbit out of his hat every time he gets on the break." 
Brown approached the goal, and West Virginia's 6-1 guard Gary Browne was in position to make a play on defense. 
"As soon as I caught the ball, I decided on doing something," Brown said. "The dunks I do in a game are dunks I can do with no problem. It depends on what angle I take, how much time, if someone's chasing me."
Doing the quick calculations in his head left him with two options: A windmill or a 360. 
Brown, though, had already pulled off a windmill in a game once this season and another time the year before. 
"It was time for something else," he said. 
He didn't care if Browne planned on challenging him, either. 
"I figured he was either going to foul me or I was going to complete this dunk," Brown said. "Either way, I was going to get some points out of this." 
What came next was the masterpiece in a career full of in-flight art. Williams was standing in the paint watching from a few feet away on the floor. 
"I was like wow, somebody pay this man," Williams said. 
"I couldn't hear anything," Brown said of the moments after the slam. 
He had pulled that dunk off countless times. Brown often joins Williams and center Michael Cobbins (before Cobbins suffered a season-ending Achilles injury) to practice dunks. Forgive Brown if he wasn't all that impressed by his own 360. 
He didn't smile. He didn't high step down the court. He didn't offer a word of trashtalk or wag his tongue while jogging down the floor. 
He just stuck the landing and scanned the crowd of 10,011 looking for his dad, uncle and a cousin. He spotted them behind the goal, raising their hands and jumping up and down. He gave them a military salute from his forehead while backpedalling down the court. 
"I'm just used to doing those things, so when I do it, it doesn't excite me as much as it does the crowd or my teammates," Brown said. "I could just dunk the ball regular, but I love doing it for the fans."
Two minutes after the dunk, Phil Forte drained a three-pointer to kick off a 19-7 run that built a nine-point lead OSU didn't relinquish, carrying OSU to an 81-75 win. 
"Every time I do a dunk, my teammates are going to get hyped," Brown said. "It was perfect timing for a run to happen." 
OSU coach Travis Ford added after the game that the Cowboys "needed it."
Brown's dunk was the coup de grâce of a career spent forging a reputation as one of basketball's best dunkers, so a week spent on national highlight shows is nothing new for Brown, either. 
Fans constantly tweet at Brown different dunks they want to see in games. Williams says he's seen Brown successfully complete behind the back dunks in practice on several occasions. Williams knows what Brown is capable of as much as anyone.  
"I'm thinking of more. People are sending me more. I really can't do every dunk in a game," Brown said. "That's not possible." 
For now. 
---