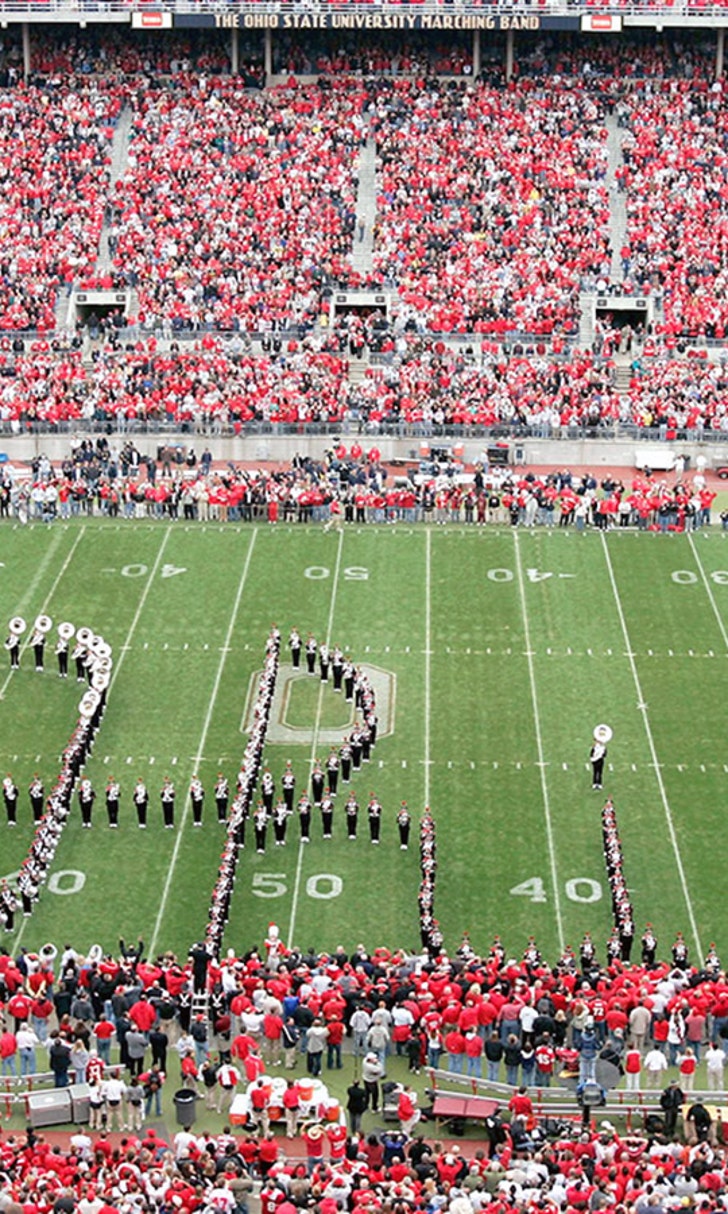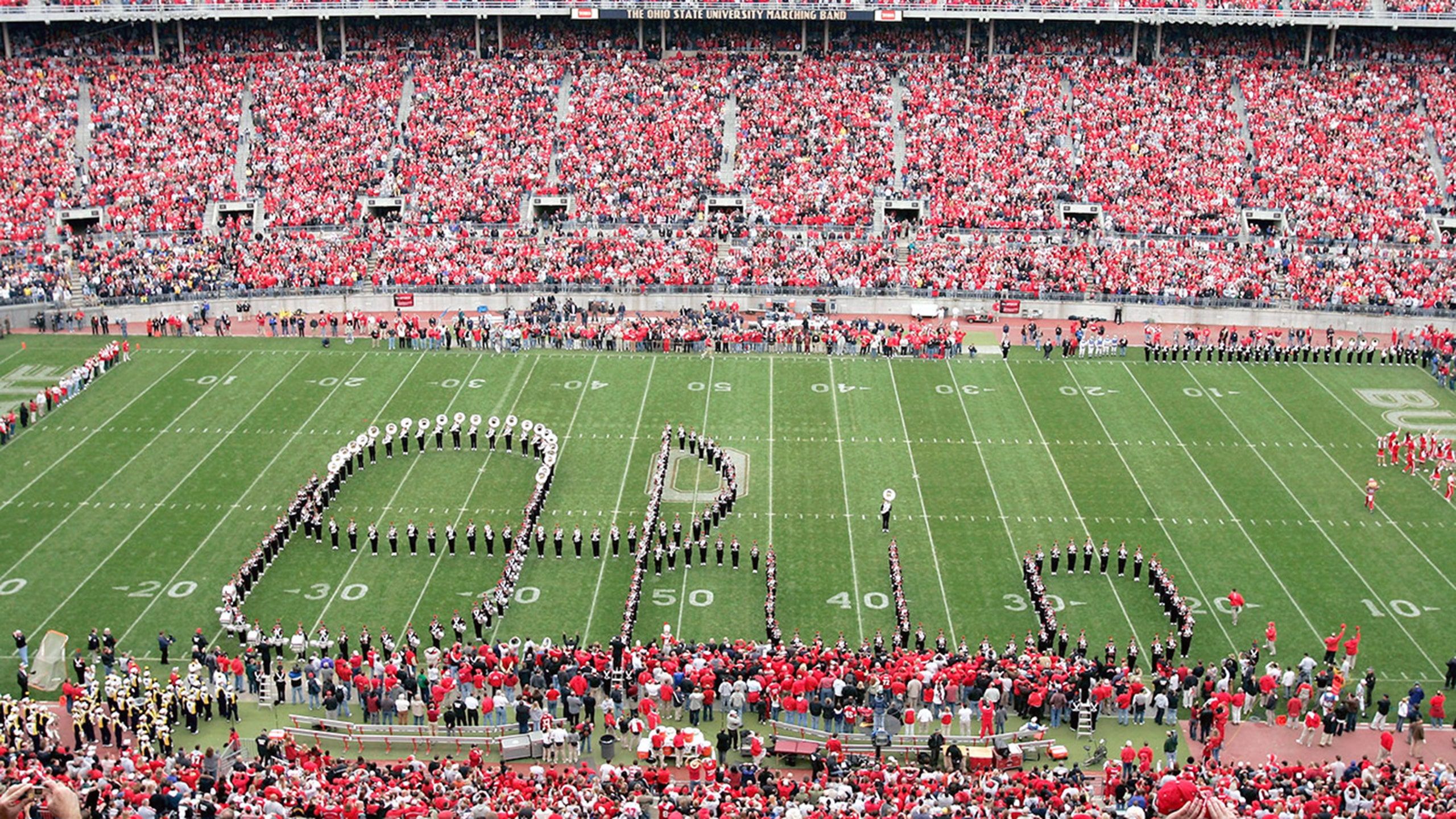 Ohio State on pace to take away Michigan honor
BY foxsports • November 21, 2014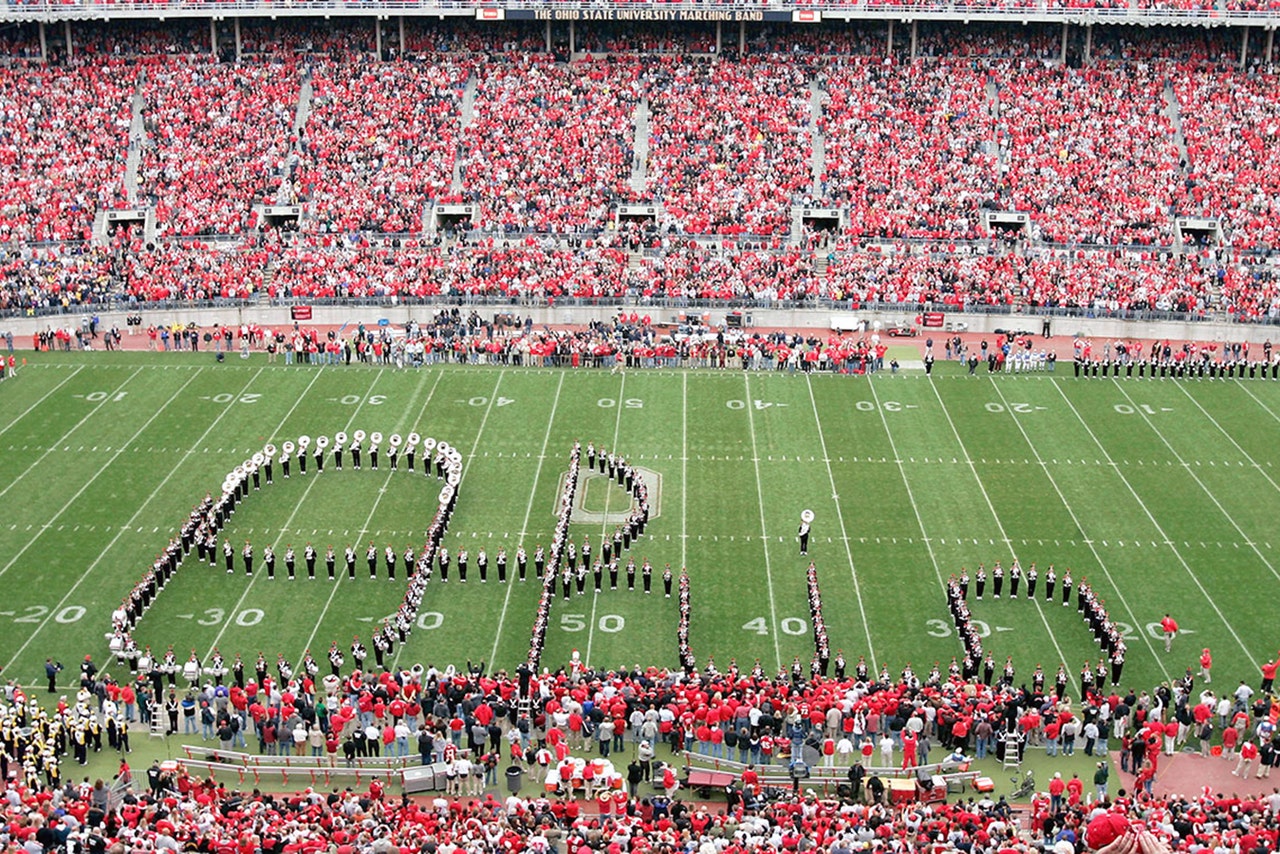 The Ohio State University is in position to wrest the NCAA football attendance title away from the University of Michigan.
According to the Detroit Free Press, Michigan has led the nation in football attendance for the last 40 years (except for one season) but is likely on pace to surrender that crown to the Buckeyes. While Michigan's streak of 100,000+ games remains intact at 257 consecutive games, the Wolverines are averaging just over 95 percent capacity this season of the 109,901-seat stadium.
The Big House, as it is known, has the largest seating capacity in the country.
Ohio Stadium's capacity is 104,944 but has filled it to overflowing this season, averaging 104 percent capacity.
Through six games, Michigan's attendance is 632,647--€" an average of 105,441 per game. It has one home game remaining against Maryland on Saturday.
Ohio State (9-1, 6-0) has had five home dates and drawn 534,039 for a 106,807 average. It hosts Indiana (3-7, 0-6) on Saturday and then Michigan (5-5, 3-3) comes to Columbus for the final home game of the season on November 29.
The Buckeyes have won the last two meetings and haven't lost to Michigan in Columbus since 2000.
---