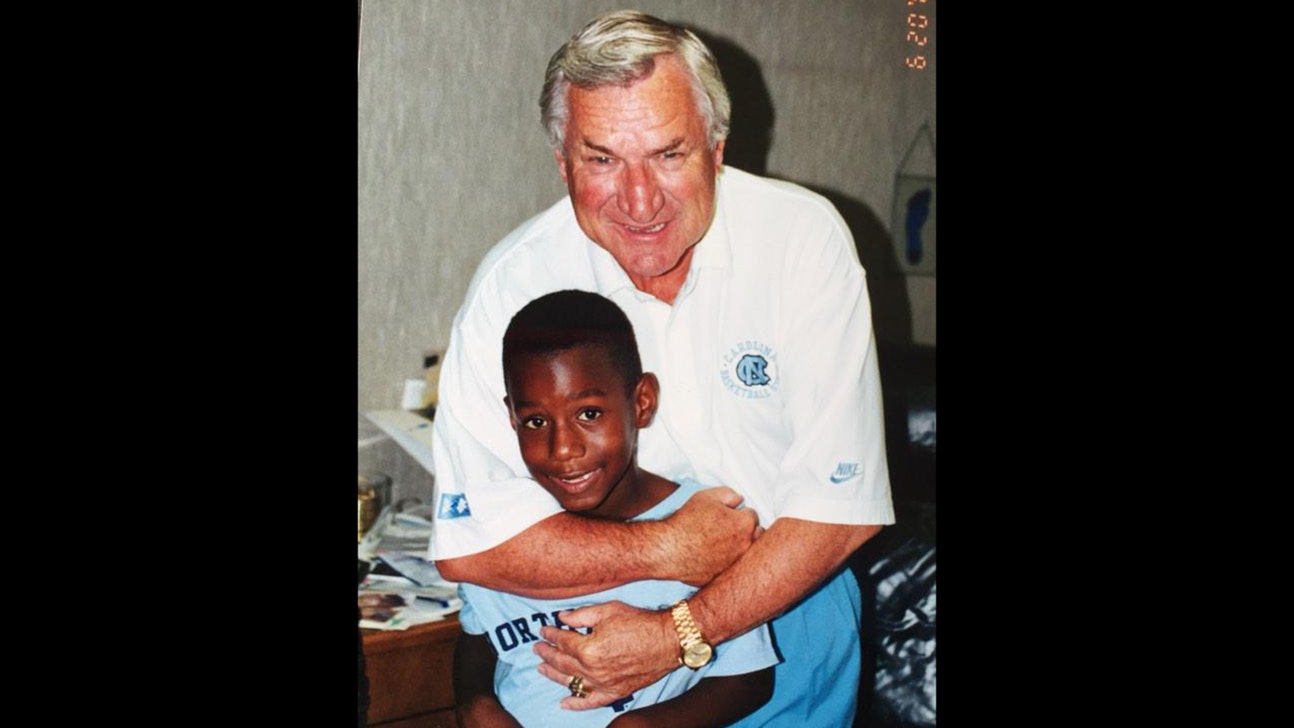 Ohio State guard hit hard by loss of 'grandfather' Smith
Published
Feb. 10, 2015 7:37 p.m. ET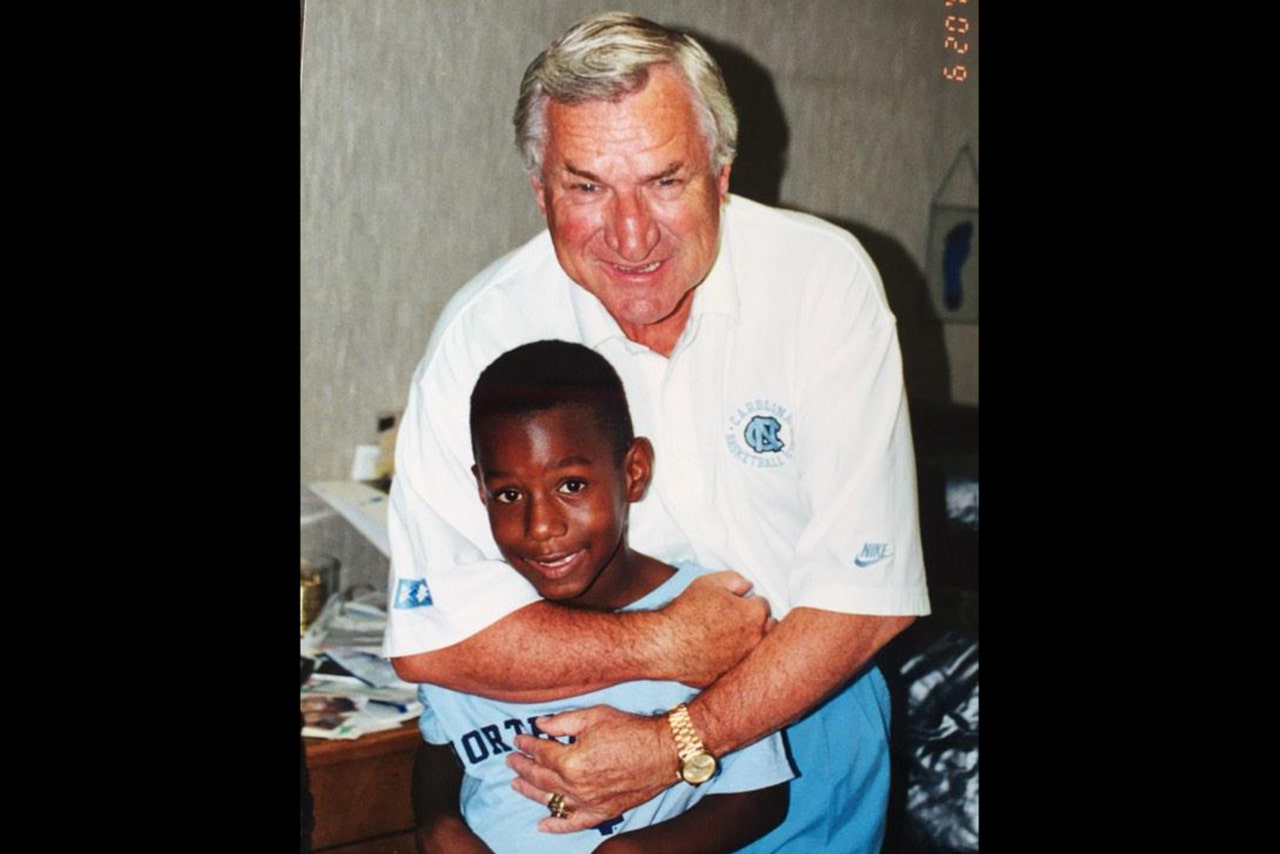 Simone Scott got her middle name from her maternal grandmother, and Shaun Scott got his from his paternal grandfather.
Shannon Dean Scott -- Simone and Shaun's younger brother and Ohio State's point guard -- got his from Dean Smith.
Yes, that Dean Smith, the legendary North Carolina coach who passed away last weekend.
"I never knew my real grandparents," Shannon said. "I actually felt like I was Coach Smith's grandson."
Smith became North Carolina's head coach in 1961. Shannon's father, Charles Scott, became the first African-American scholarship player in the Atlantic Coast Conference in 1967. Smith invited Charles Scott to his church, to restaurants that didn't welcome African-Americans and stood up for Scott when opposing fans taunted him, thus beginning a friendship that continued for more than 40 years.
"It's hard to explain how much someone means to you when they mean everything to you," Charles Scott said of Smith. "He was a coach that had an opportunity to make me a better basketball player, but he also made me feel, especially in that day and age, equal to the (white) players on the team."
Charles Scott was a two-time All-American who helped the Tar Heels reach the Final Four in 1968 and 1969 before playing in the NBA and ABA. Shannon Scott has been part of more than 100 wins in his four years at Ohio State, which went to the Final Four when Scott was a freshman and the Elite Eight the following year.
Shannon grew up in Georgia, but long before he went on to win a state championship at Milton High School he saw himself one day wearing the Carolina Blue.
"It wasn't until I was in high school and really getting recruited that I realized maybe North Carolina wasn't right for me," Shannon said. "I knew the expectations. I wanted to make my own path.
"I'd go to basketball camp there when I was young, and Coach Smith always told me he loved me. He coached me differently. He told me I could go to him at anytime during the camp if there was a problem.
"I remember him talking to the whole camp then taking a minute to come over and talk just to me. Going to those camps is when I really first ever learned about my dad's history and his impact at North Carolina. I was just a little kid trying to play basketball.
"Fitting in wasn't an option."
It also wasn't until high school that Shannon knew of what his father endured in moving from New York to North Carolina and tackling segregation and racism before he ever put on a Tar Heels uniform.
"I knew my father was the first black player in the ACC, but as far as what he endured and what kind of rules there were in the South then, I was probably a teenager before I had any grasp of that," Shannon said. "Obviously I never knew that world but I am glad to have been able to learn about it from my father and to hear him talk about Coach Smith taking a stand."
Said Charles Scott: "At that time, it wasn't even about basketball as much as it was about safety. As a young black male you worried about being in the wrong place or being accused of something, and you feared that you'd be hanged. What Coach Smith did at the time was brave and it was bold. He just didn't accept what others did."
Smith led the Tar Heels to 13 Atlantic Coast Conference tournament championships and 11 Final Fours, winning NCAA titles in 1982 and 1993 before retiring in 1997 as the winningest coach in Div. I men's basketball history. Smith died at 83 after a long illness; his memorial service will be held where Shannon and thousands of other young basketball players played during those summer camps, in the Dean Smith Center.
In 2013, Smith received the Presidential Medal of Freedom for his civil rights work but was unable to attend the ceremony due to his deteriorating health.
"I had known he was sick, but getting the news still hurt because the world lost a great man," Charles Scott said.
When Shannon Scott got the news Sunday that Smith had passed away, he took to Twitter, posted a picture from 2000 and wrote, "Always treated me like one of his own."
When Shannon spoke to his father on the phone after they heard the news, "we didn't really talk about too many specific stories," Shannon said. "Just about the impact. My father did tell me how much losing Coach Smith hurts him.
"He's told me many times that there's no way he'd ever have become the type of player or person he turned out to be without having Coach Smith in his life."
---