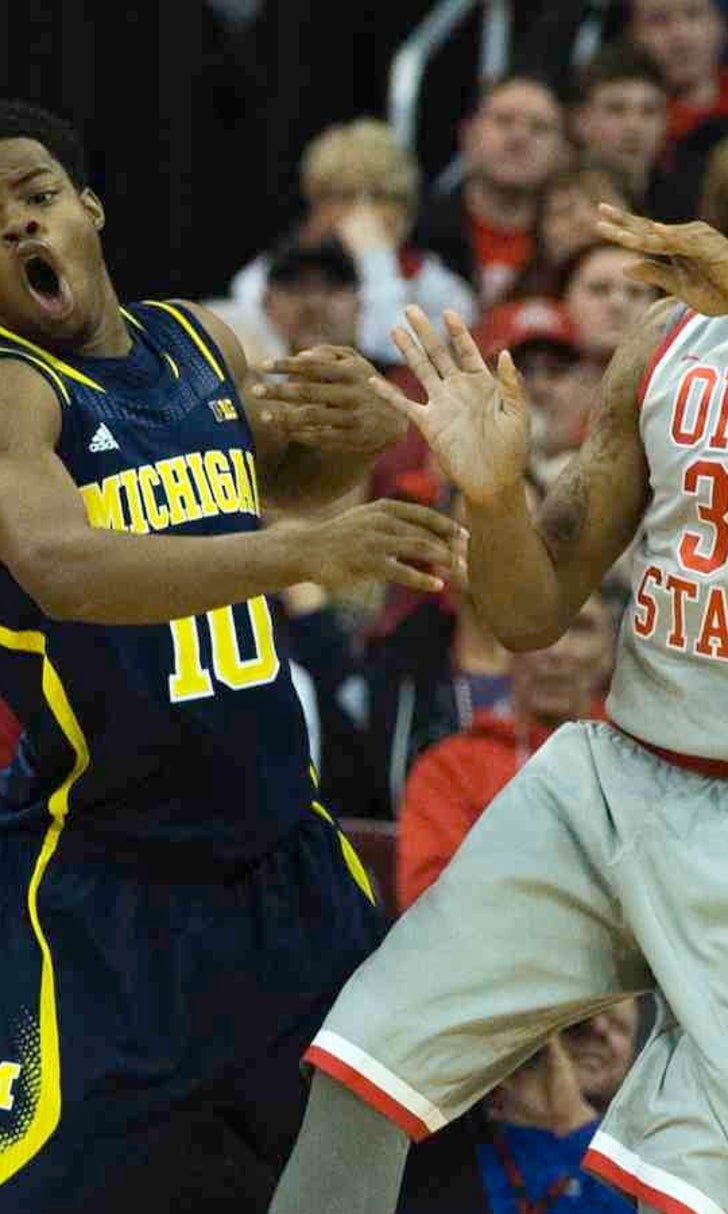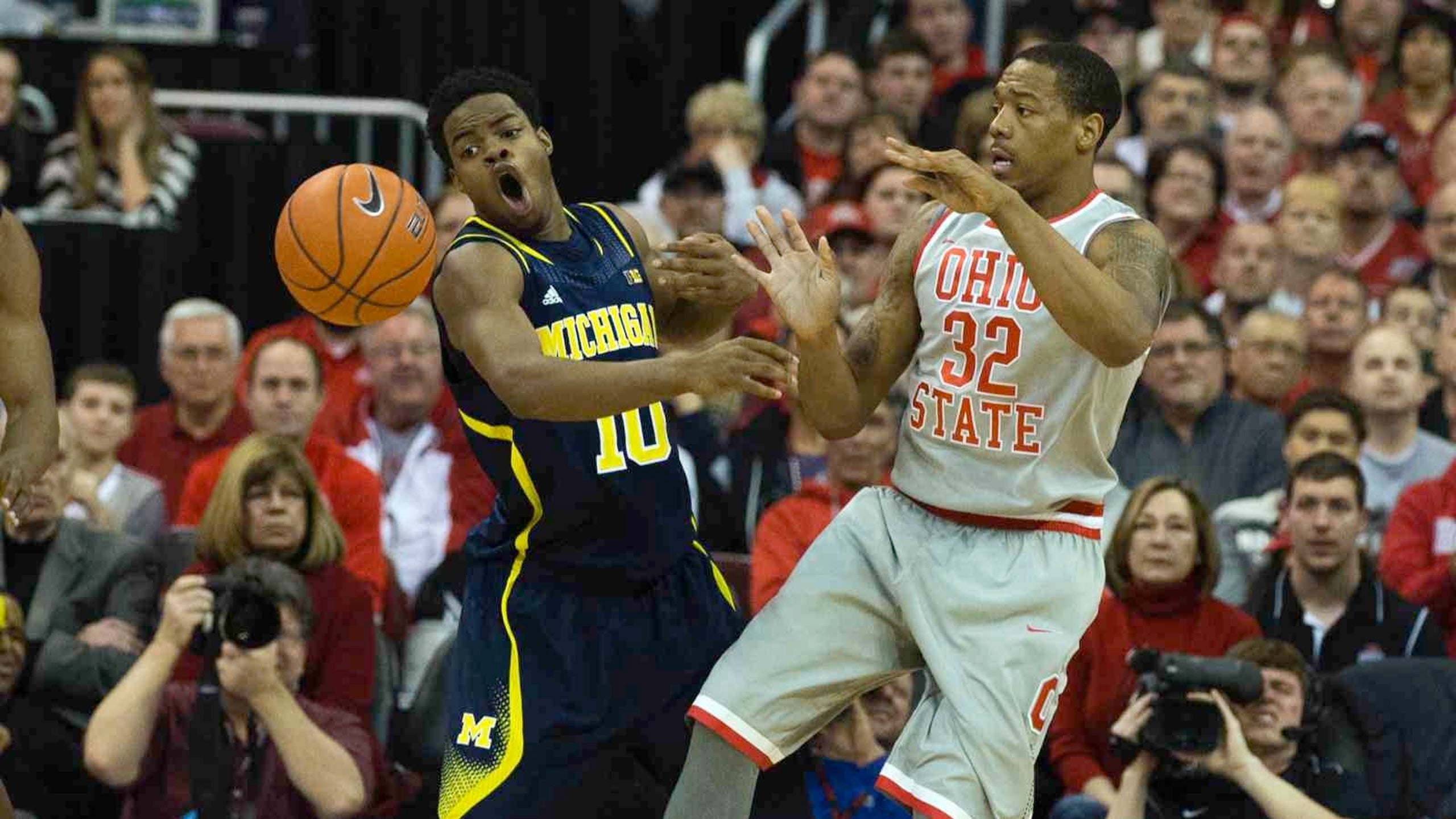 Ohio St.-Michigan Preview
BY foxsports • March 15, 2014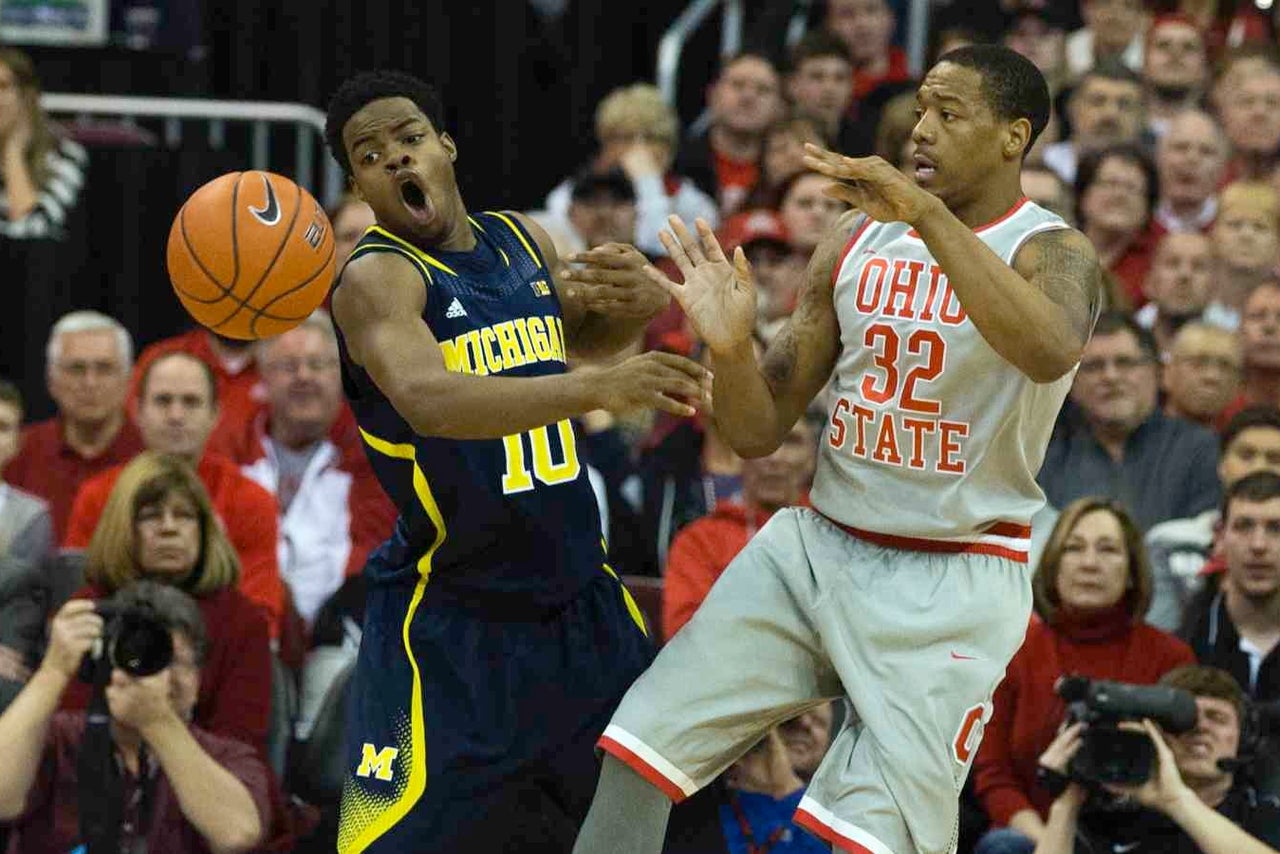 Ohio State is no stranger to playing for a Big Ten tournament championship after appearing in the previous five title games.
Michigan's conference tournament history isn't nearly as impressive.
A berth in the Big Ten final is at stake Saturday as the eighth-ranked Wolverines face the 24th-ranked Buckeyes in Indianapolis.
Despite losing key players from last year's team that played for the national championship and a season-ending injury to preseason All-American Mitch McGary, Michigan (24-7) won its first outright regular-season conference title in 28 years to earn the top seed in this tournament.
The Wolverines haven't won the tournament title since their 1998 championship that eventually was vacated due to NCAA sanctions, and they haven't won more than one game in the Big Ten tournament since.
Conference player of the year Nik Stauskas scored 19 points as Michigan won its seventh straight by holding off Illinois 64-63 in Friday's quarterfinals. Jordan Morgan's layup with 7.9 seconds left proved to be the deciding basket.
"Guys are getting better at communicating on defense, getting in the gaps and all that kind of stuff," Stauskas said. "We're confident in our abilities, and, I think, going forward we're only going to keep getting better."
The Wolverines may need better shooting from Stauskas if they plan on advancing to Sunday's title game. He went just 2 for 10 from 3-point range and got most of his points from the free-throw line, where he hit 9 of 10.
Michigan scored only six points in the final 7 1/2 minutes and Illinois held a late lead, but solid efforts from Glenn Robinson III (15 points) and Caris LeVert (13) helped the Wolverines pull out a tough win.
"(Stauskas) didn't knock them down, but we had people knock down big ones early in the second half between Spike (Albrecht), Glenn Robinson (and) Derrick Walton. But we're going to have to make some of those (shots)."
Stauskas scored 15 points and Walton added 13 in Michigan's 70-60 win over Ohio State on Feb. 11 in the only meeting this season. LaQuinton Ross had 24 points and seven boards in that contest for the Buckeyes, and he's put together back-to-back solid performances in the Big Ten tournament to help Ohio State advance to the semifinals.
Ross had 19 points and a career-high 15 rebounds to lead the Buckeyes (25-8) past Purdue 63-61 in the first round Thursday, then finished with a career-high 26 points and 13 boards Friday in a 71-67 victory over Nebraska.
The 6-foot-8 junior received a technical foul while fifth-seeded Ohio State fell behind by as many as 18, but he went on a tear after that to spark the comeback.
This will be the Buckeyes' sixth straight appearance in the semifinals. They beat Wisconsin in last season's title game and have won three of the last four Big Ten tournament championships.
Ohio State isn't looking past Michigan, though.
"We know they're a tough team," guard Shannon Scott said. "Back at our place, we had them down early in the game, and they were more physical than us, had more toughness than us, and they came out with a win. With that in the back of our head, we know we've got to have our A game."
Ohio State has lost the last two meetings with Michigan after winning 17 of the previous 20.
---