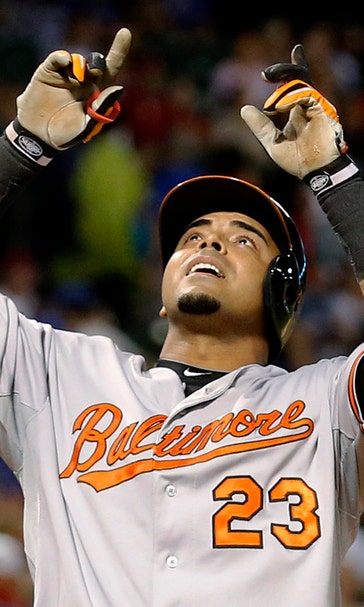 Ogando leads bullpen meltdown for Rangers
June 4, 2014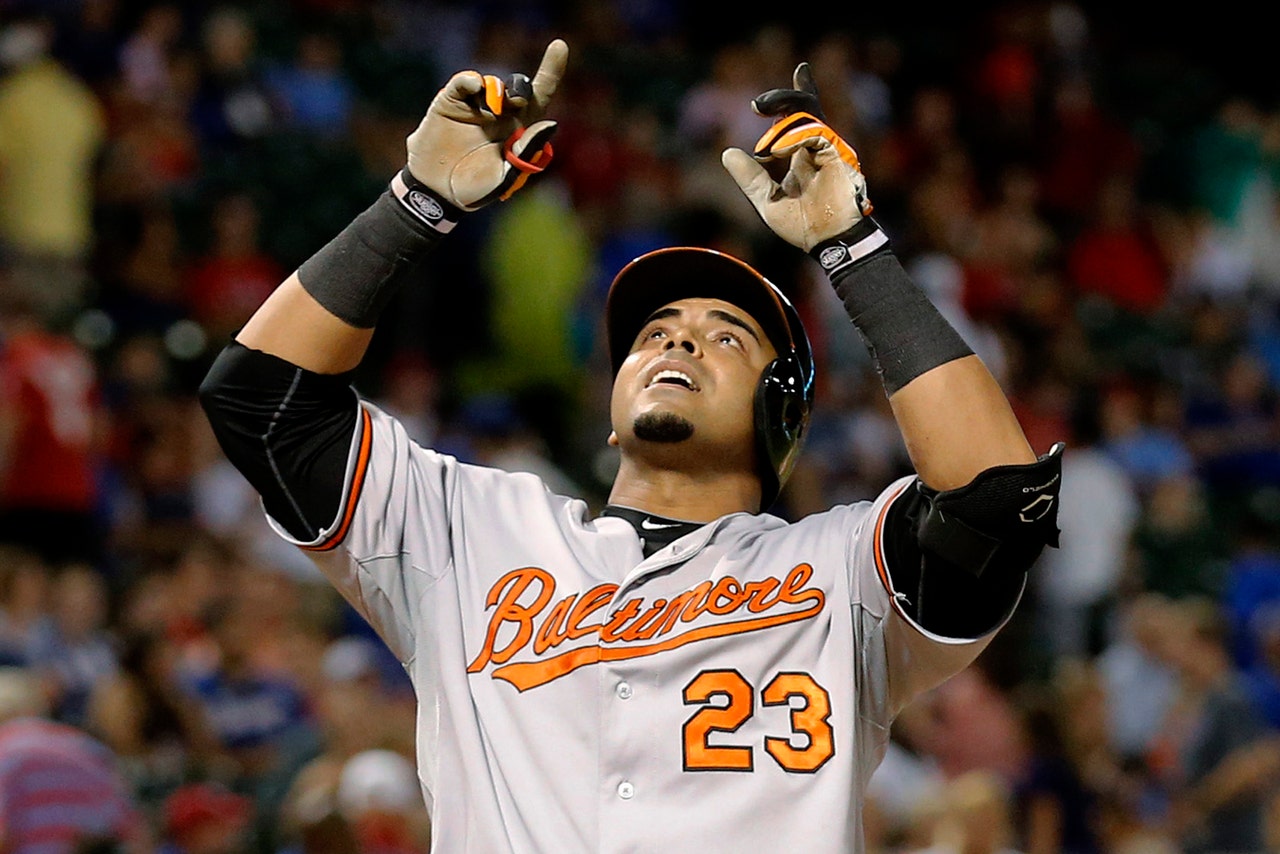 ARLINGTON, Texas - Alexi Ogando hasn't been the dominant reliever he once was this year for the Texas Rangers but over the last month he's been good enough to merit late-inning opportunities.
He wasn't Tuesday night in the return of Nelson Cruz to Globe Life Park.
Ogando, called on in a 2-2 tie against Baltimore in the eighth inning, started a disastrous frame for the Rangers that saw the Orioles score six times and pull away for an 8-3 victory.
The Rangers have now allowed at least eight runs in three of their last four games and 13 times this season, the most in the majors.
Tuesday it was Ogando who provided the spark for another big output for the opponent. The right-hander retired just one batter and was tagged for three runs in an inning that also included a three-run rocket to left from Cruz.  Ogando had lowered his ERA by more than 2 ½ runs over his last eight appearances.
That number took a hit after he allowed a single to Delmon Young, hit Jonathan Schoop and then served up an RBI double to No. 9 hitter Caleb Joseph. That was it for Ogando but not for the Orioles, who added two more hits off Neal Cotts before Cruz deposited a Shawn Tolleson offering 404-feet to left to cap the miserable inning.
Ogando hadn't pitched since May 29 and was rusty Tuesday. It showed.
"I wasn't consistent at all," Ogando said. "I couldn't find the strike zone and my pitches were going everywhere."
Despite the outing, Ogando's job as the power arm late in games appears to be safe especially with Tanner Scheppers continuing to rehab from his elbow inflammation and no other viable candidates in the bullpen.
He still has the trust of manager Ron Washington.
"He just wasn't executing," Washington said. "He tried to go inside and hit a guy. He tried to go down and away, left the ball up. He just wasn't executing. The more he pitches the better he gets. We've been able to give him the ball and get him some multiple innings and he's been pitching well. Tonight was just one of those nights he didn't get the job done."
He wasn't alone. After Joe Saunders notched his first quality start since last Aug. 4 with six innings of two-run ball, the bullpen couldn't keep up the pace as Baltimore notched five hits in the eighth.
""Obviously it's frustrating right now, not too happy about it," said Cotts, who had five-straight scoreless outings before Tuesday. "We have to come tomorrow and get ready. We have to, that's the way it goes down there. You have to be ready the next day. Put it behind you and prepare and do a little better job tomorrow."
Saunders was the bright spot. The lefty pitched in and out of trouble with the only runs Baltimore getting off him coming in the fourth and sixth innings. He was gone after allowing two hits to open the seventh but Jason Frasor came in and bailed him out of that jam.
The Rangers still trailed 2-1 despite Saunders' efforts but that changed on Robison Chirinos' solo homer in the bottom of the seventh. That would be the end of the bright spots for Texas though.
---