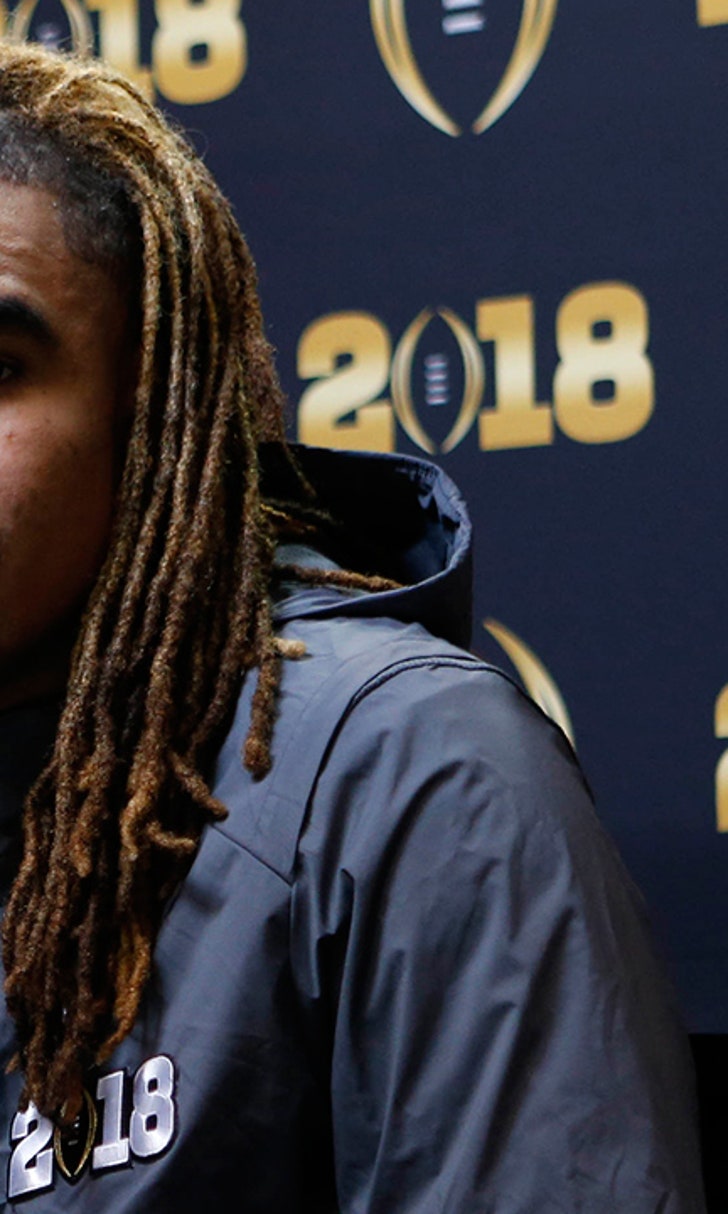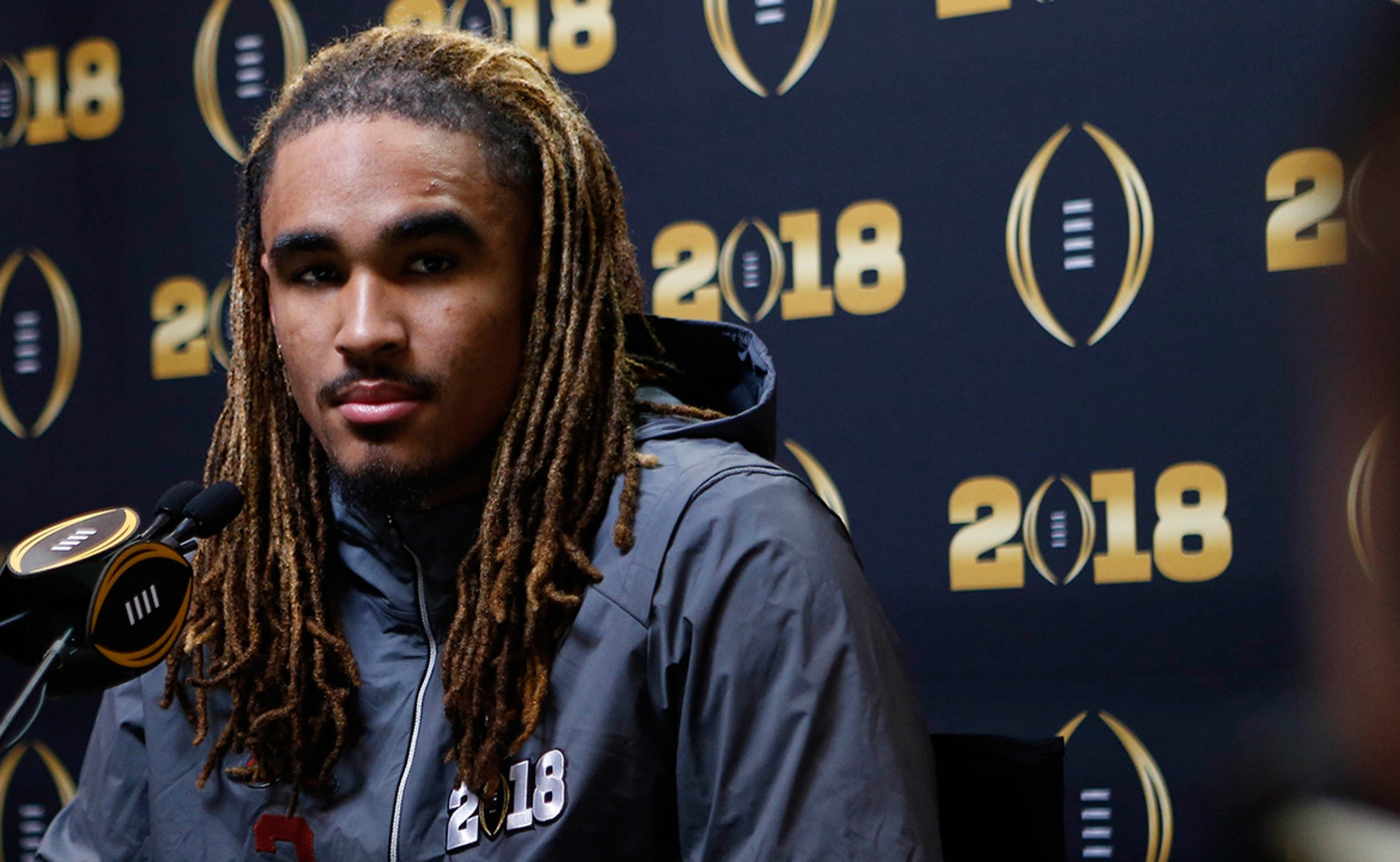 Oft-criticized Jalen Hurts has done his job in getting Alabama back to title game
BY Cory McCartney • January 8, 2018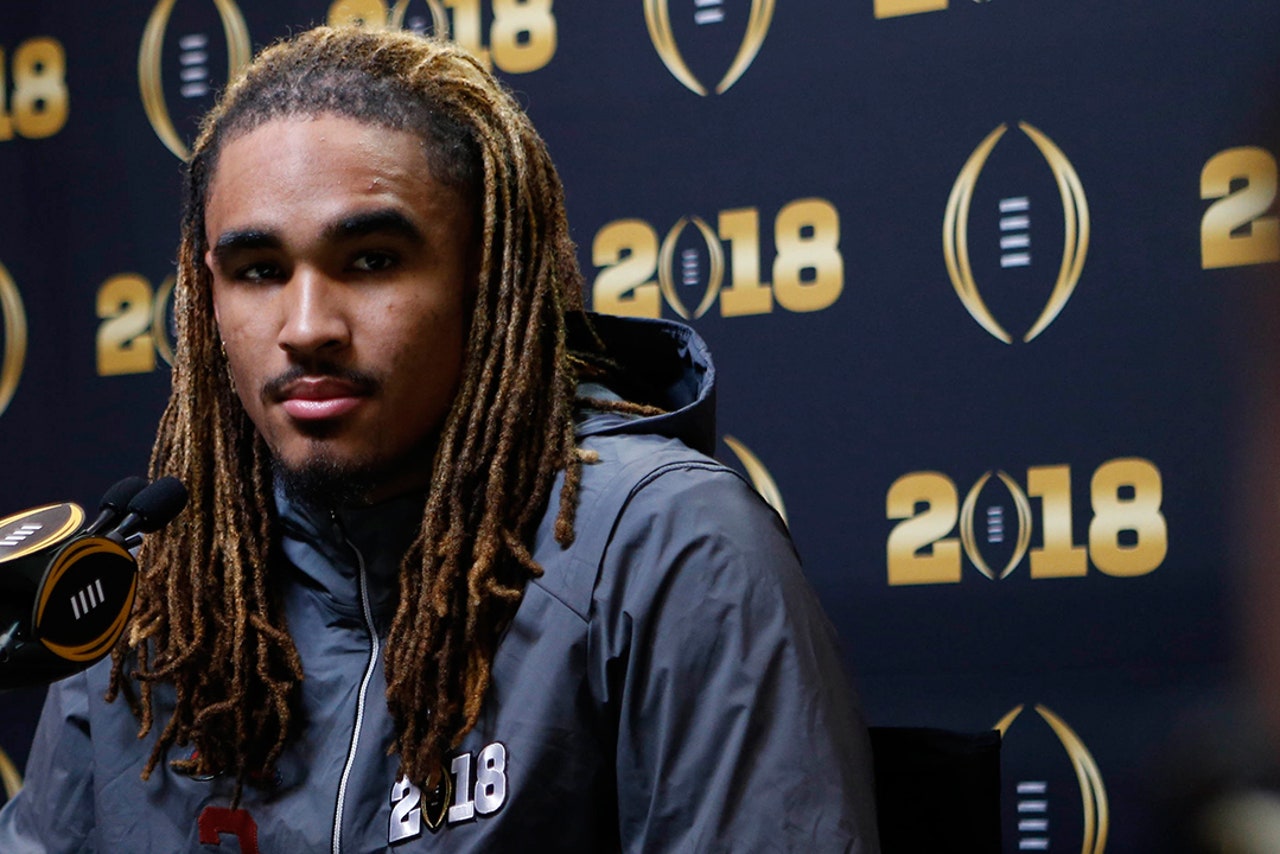 oft-criticizedATLANTA -- Paint him as a starting quarterback with a 25-2 record playing in a second straight national championship game two seasons into his career. Paint him as the holder of the worst passer rating of any multi-year starter at Alabama since 2008.

The reality of Jalen Hurts -- oft-criticized and pinpointed as Crimson Tide's weak link -- is somewhere in the middle. But the results rise above the criticism as he and No. 4 Alabama take on No. 3 Georgia in Monday night's title game.

"I don't really understand what people ... what more people want from him," said Crimson Tide running back Damien Harris. "He's led us to a national championship (game) two years in a row, in his first two years here. He's broken almost every school record we have; he's broken national records. I don't really know what people want him to do."

Hurts has thrown for 2,060 yards this season -- a drop off of 720 yards from 2016 -- and 17 touchdowns (down six from a year ago), and his completion percentage has largely stayed the same (61.4 percent this year compared to 62.8 in '16). But his efficiency rating has jumped from 139.1 to 153.7 as he's tossed just one interception and Alabama, which has the second-fewest turnovers lost with nine, has committed just three when Hurts is on the field.

"I think we've tried to give him more and more to do in terms of the passing game," said Alabama coach Nick Saban. "And I think he's responded to that in a positive way."

https://twitter.com/FOXSportsSouth/status/949666315891040257

In the 24-6 win over top-ranked Clemson in the Sugar Bowl, Hurts didn't turn the ball over in hitting on 66 percent of his passes for 120 yards and two scores. No, the Texas product isn't gong to consistently beat teams with his arm, but Hurts' 8.4 yards per attempt was tied for 18th in FBS with Penn State's Trace McSorley and the Tide passer was just ahead of UCLA's Josh Rosen (8.3).

Of course, that's been part picking their spots with 79 players attempting more passes than Hurts, but that aforementioned passer rating is 11th in the nation and better than USC's Sam Darnold (148.09) and last season's Heisman Trophy winner, Louisville's Lamar Jackson (146.6).

"At the end of the day we stand behind Jalen and we know the type of player he is, the type of person he is, so none of that outside criticism matters. Everybody gets criticized," Harris said. "That's just a part of the game and a part of the business that we're in, but none of that matters to us. You can go ask him, I guarantee you it doesn't matter to him at all."

The running back was correct. It didn't.

"I don't really like it but it is what it is," Hurts said. "People are going to say what they want. I can't help that I'm at 223 (pounds), really strong and can run well, I can't help that, but it is what it is."

https://twitter.com/FOXSportsSouth/status/949049792717578241

Toss the dreaded "game manager" label on him, but if that's what Hurts is doing, he's providing it with an athleticism that Greg McElroy, A.J. McCarron and Jake Coker simply didn't possess as a devastating piece of the Crimson Tide running game. He's one of only five QBs with more than 800 yards rushing who isn't operating in a triple-option-based offense and the past two seasons, and in the past two seasons, only two Power 5 QBs have more rushing yards than Hurts' 1,762. That would be Jackson and Mississippi State's Nick Fitzgerald.

Against the Bulldogs, that's where Hurts could do his most damage again. Georgia comes in eighth in the nation against the pass (167.6 yards per game), but has allowed nearly 200 yards on the ground in its last three games against ranked opponents. Those did come vs. Oklahoma's Baker Mayfield and Auburns Jarrett Stidham, passers typically in different conversations than Hurts when it comes to the QB hierarchy.

The Bulldogs defense will undoubtedly dare Hurts to beat them with his arm. Clemson did a year ago and Hurts threw for just 131 yards on 13 of 21 attempts -- and 68 of those yards came on one play -- and whether he delivers vs. Georgia will surely fuel that criticism and give fire to those who question whether he's the right player for the job and fuel speculation of a position battle with freshman Tua Tagovailoa -- or he can mute it altogether in helping Saban to a fifth title.

"They love him when he's doing great and they hate him when he doesn't have his best game," said Alabama safety Minkah Fitzpatrick.

Swimming in that combination of praise and deprecation, Hurts so succinctly put it -- "It's just kinda something you smile at and just go back to work. Just go to work."

Follow Cory McCartney on Twitter @coryjmccartney and Facebook. His books, 'Tales from the Atlanta Braves Dugout: A Collection of the Greatest Braves Stories Ever Told,' and 'The Heisman Trophy: The Story of an American Icon and Its Winners.' are now available.


---
---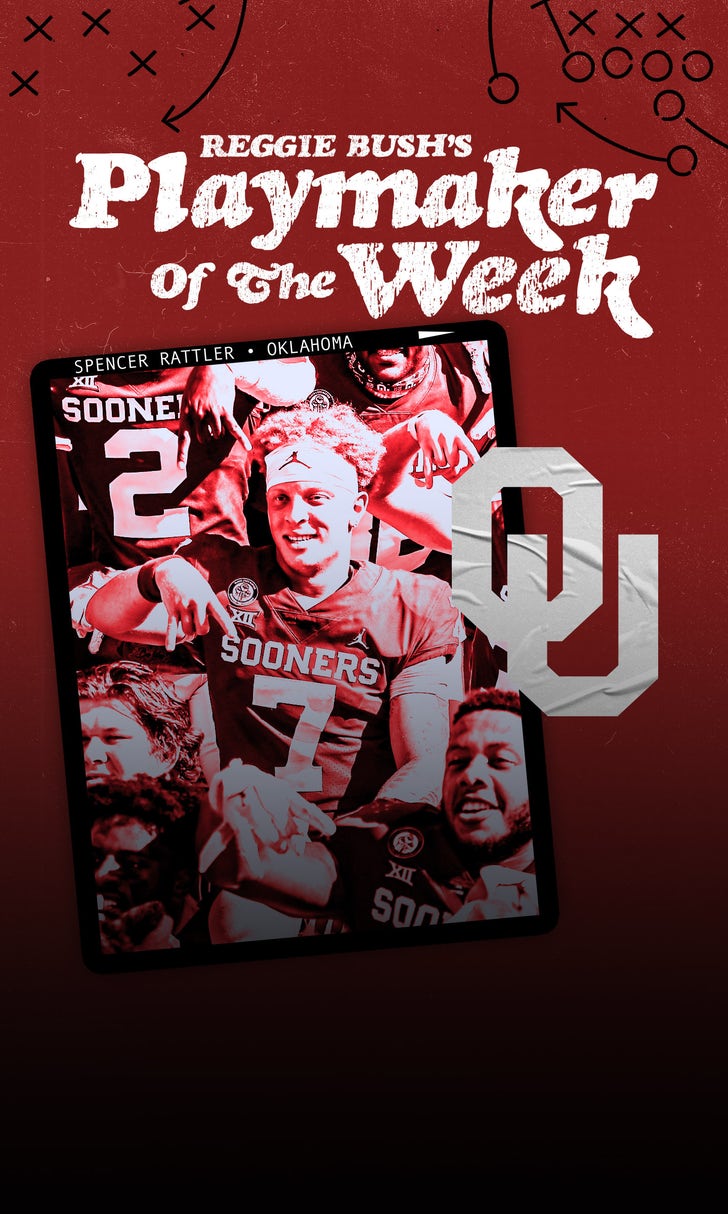 Rattler's Redemption
Rattler's Redemption
Spencer Rattler is Reggie Bush's 'Playmaker of the Week' after leading Oklahoma to a 4OT win over Texas last Saturday.