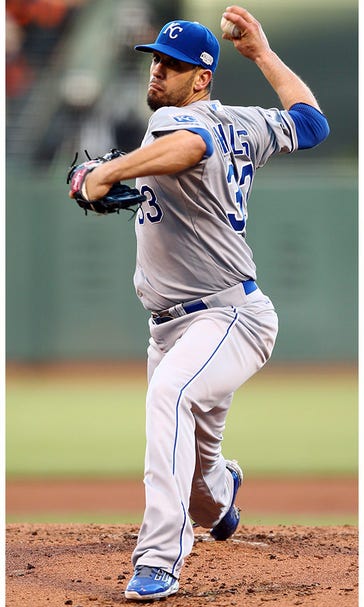 Offense can wait: Royals' top priority is finding an ace
BY foxsports • November 18, 2014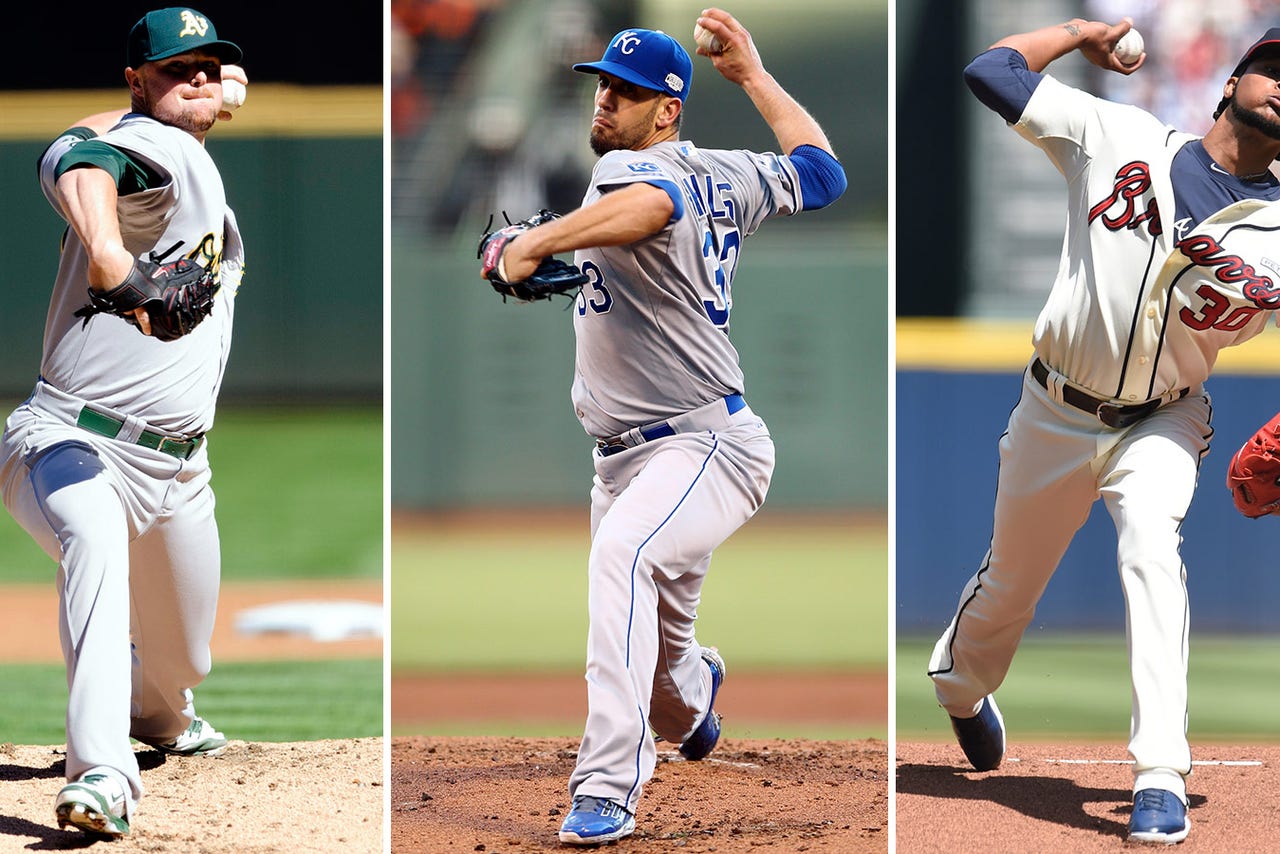 KANSAS CITY, Mo. -- Here's the problem the Royals and general manager Dayton Moore face this offseason: They have a lot of work to do just to stay as good as they were in 2014, when they reached Game 7 of the World Series.
And, of course, the expectations are that the Royals need to get even better if they want another magical ride in 2015.
How can they? Here are five musts:
FIND AN ACE
Whether it is James Shields or Jon Lester or Ervin Santana or whomever, the Royals need to find a reliable starter who can gobble up 200-plus innings as Shields has done the past two seasons.
An innings-eater saves a tremendous amount of wear and tear on the bullpen, and ultimately allows manager Ned Yost to occasionally go easy on his greatest weapon -- the HDH trio of Kelvin Herrera, Wade Davis and Greg Holland.
The Royals don't really have any internal options that are reliable enough to fill Shields' void. Kyle Zimmer, by far their best pitching prospect, won't be ready until June. Brandon Finnegan was fabulous out of the pen as a rookie, but it would be risky to throw him into the rotation in April.
And prospects Miguel Almonte and Sal Manaea aren't ready.
KEEP HDH HERE
Yes, I know, there's been speculation that the Royals, as a small-market team, simply can't afford the combined $17 million or so it will take to keep the HDH trio because they are basically one-inning guys.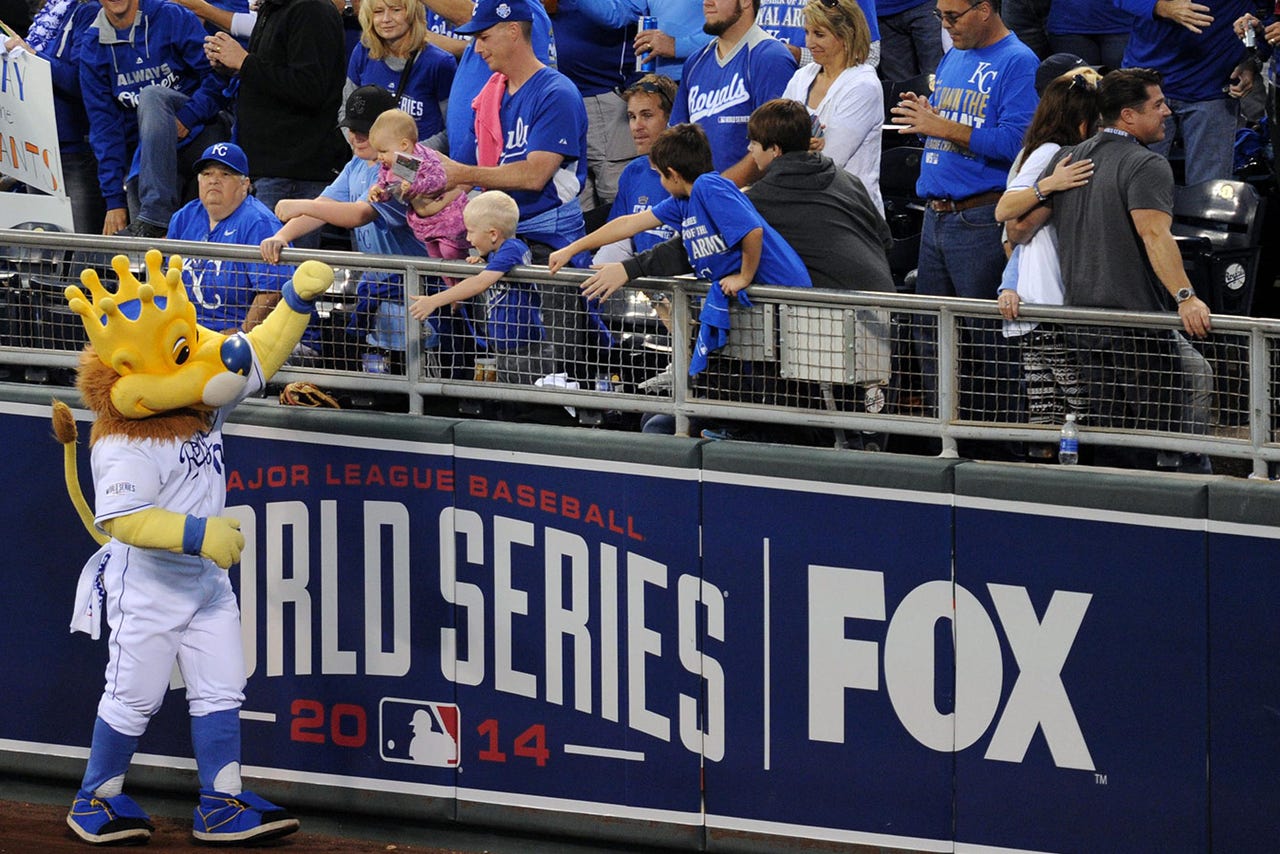 LET'S GO ROYALS: Check out these photos of fans and the excitement around Royals baseball.
Puh-leeze. HDH is the best weapon the Royals have and was the principal reason the team won 100 games (including playoffs) last season.
The Royals and Yost have a tremendous advantage being able to shorten games to six innings or less if need be, and even if the HDH trio is less effective next season, it will still likely be the best in baseball.
THINK HARD ABOUT A BILLY RETURN
I know the thinking is that the Royals need to free up the DH spot and make it a more flowing and versatile position to allow others players a day off from duty in the field.
And there is absolute logic to that thinking.
But here's something else: The Royals just went to Game 7 of the World Series with Billy Butler as their DH.
Butler wants to come back. The Royals want to bring him back, at a more affordable price (which he is agreeable to), which could be something in the $14-16 million range over two years.
Make it happen.
And chances are, Butler bounces back with a solid year.
THE RIGHT FIELD SOLUTION 
As much as the Royals liked Nori Aoki's play the last 10 weeks of the season and postseason, they need an upgrade in right field, especially in terms of power.
And if the Royals, as they should, spend the majority of their financial resources on a No. 1 starter this offseason, it's not crazy to suggest the answer in right field could be from within (Moore's favorite saying) -- Carlos Peguero.
Peguero, we know, has big-time power and appears to be a decent outfielder with a huge arm. We also remember him looking absolutely foolish at Yankee Stadium in September trying to hit Brandon McCarthy's sliders, so there are no illusions here -- Peguero would be a project.
But if the rest of the offense spikes upward as Moore believes it will (and must), the Royals could afford patience with someone like Peguero, and save a bundle of money in doing so.
LOCK AWAY SAL'S CATCHER MITTS
Seriously, the Royals have to get through to Sal Perez and convince him to rest this offseason. Yes, we all know he loves the game of baseball and he wants to play, but for the good of himself and the organization, tell him to DH only or play first base in winter ball.
You can follow Jeffrey Flanagan on Twitter at @jflanagankc or email him at jeffreyflanagan6@gmail.com.
---