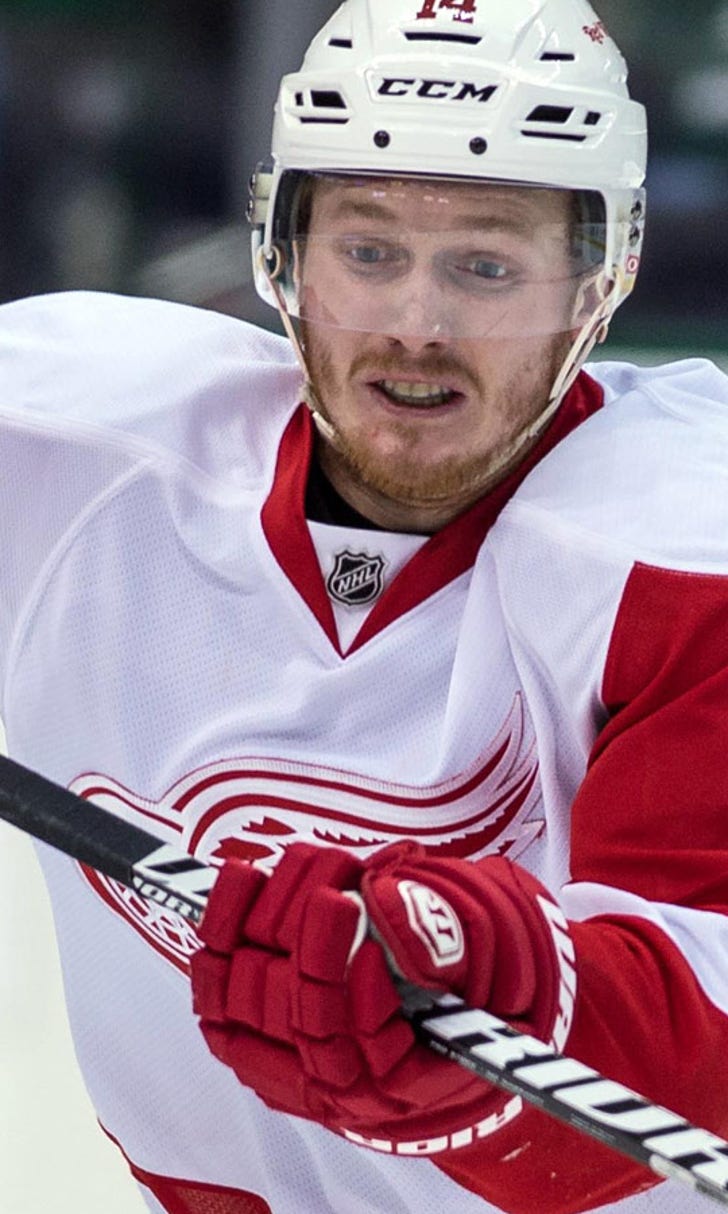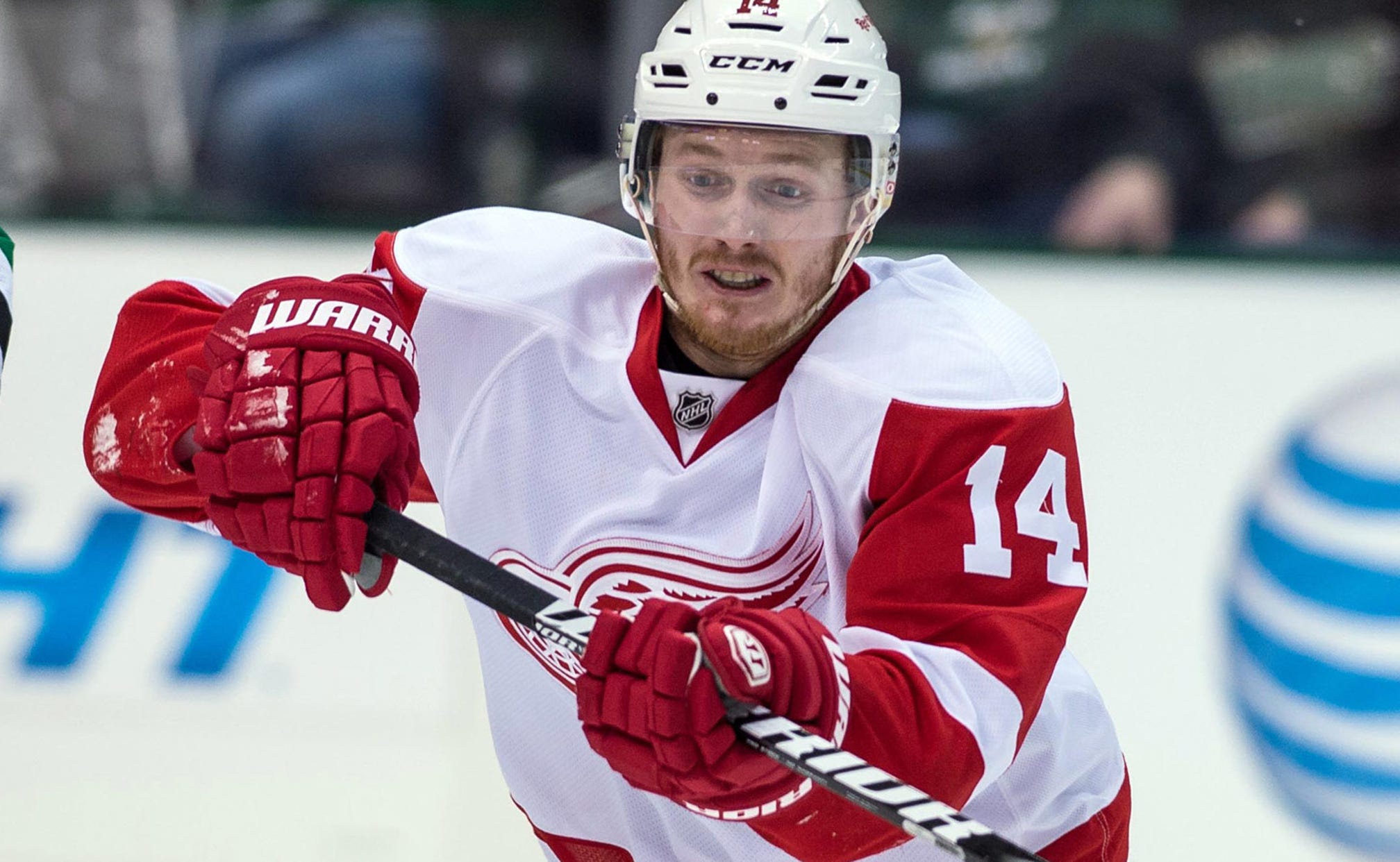 Nyquist replaces Franzen on Team Sweden
BY foxsports • February 3, 2014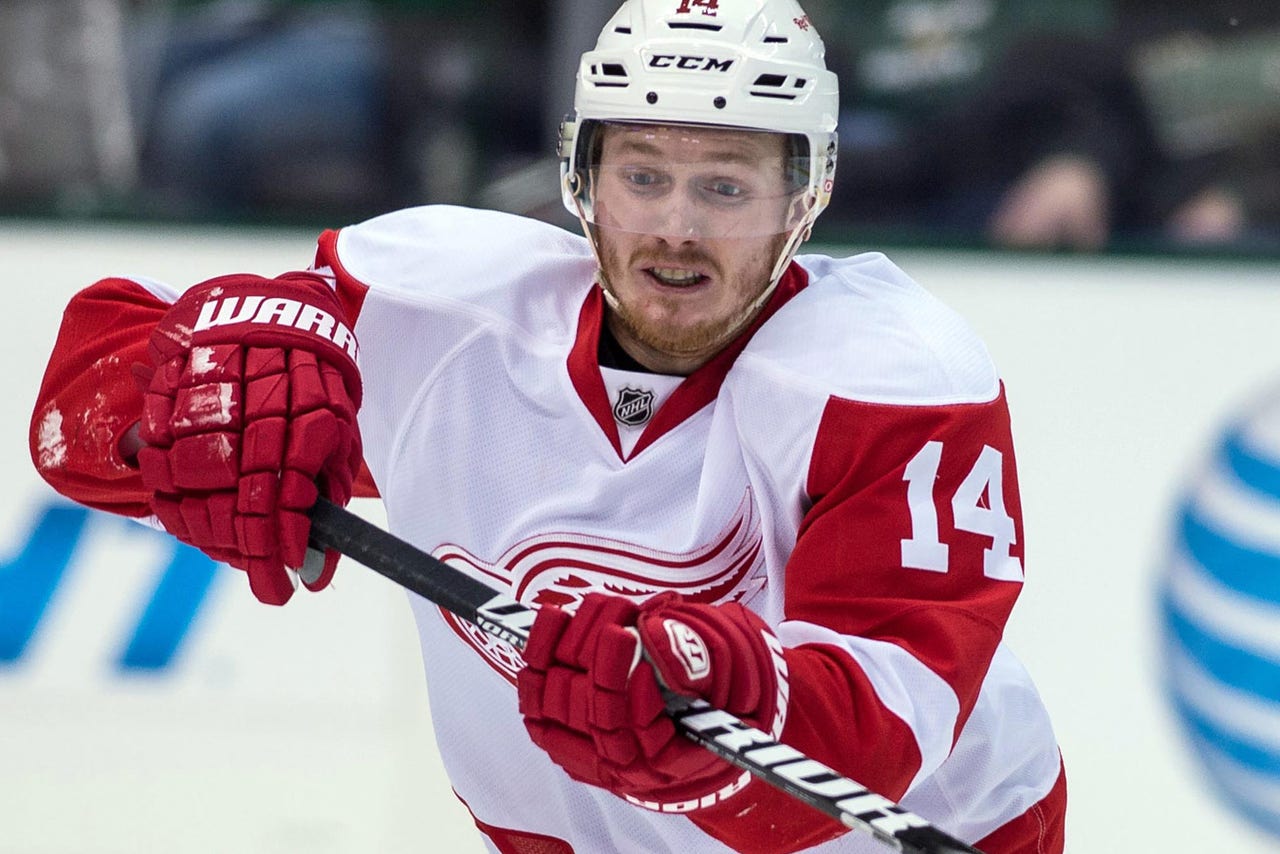 The Red Wings will have 10 players heading to the Olympics after all.
On Monday afternoon, Team Sweden announced via its Twitter account, @Trekronerse, that Gustav Nyquist would replace Johan Franzen, who has played in just one game since Dec. 15 because of a concussion.
Nyquist won out over Nashville's Patric Hornqvist and Washington's Marcus Johansson.
Nyquist had a hat trick in Sunday afternoon's game in Washington and has had eight goals and four assists the last eight games.
Last week, when asked about the possibility, Nyquist was somewhat hopeful, even though he and Franzen are different types of players.
"I mean obviously it's not the way you want to make the team, to see a teammate go down with an injury and I know Mule would've loved to go and it's hard to see him not being able to go but obviously it'd be a great, unbelievable experience for me to be able to go but we'll see what happens," Nyquist said.
Nyquist has 13 goals and nine assists in 30 games, just behind Franzen's nine goals and 14 assists in 31 games.
Although Henrik Zetterberg is the captain of both Team Sweden and the Red Wings, he said he didn't have a say in who got chosen to replace Franzen.
But he did say it was an advantage that so many of the Wings were going, which might have tipped the scales in Nyquist's favor, along with his recent scoring binge.
"Most of the teams that go over there, if you look at how they put the team together, they go a lot on chemistry, they go a lot on people that played with each other before," Zetterberg said. "Short-term like this, I think that's key."
Team Sweden plays in one of the first games of the Olympic tournament, Feb 12 against Team Czech Republic.
In addition to Nyquist and Zetterberg, Daniel Alfredsson, Jonas Gustavsson, Niklas Kronwall and Jonathan Ericsson will also play for Team Sweden.
Pavel Datsyuk will captain Team Russia, Jimmy Howard will play for Team USA and Tomas Tatar and Tomas Jurco will play for Team Slovakia.
Wings coach Mike Babcock is the coach for Team Canada. General manager Ken Holland also assisted Team Canada in selecting players.
---