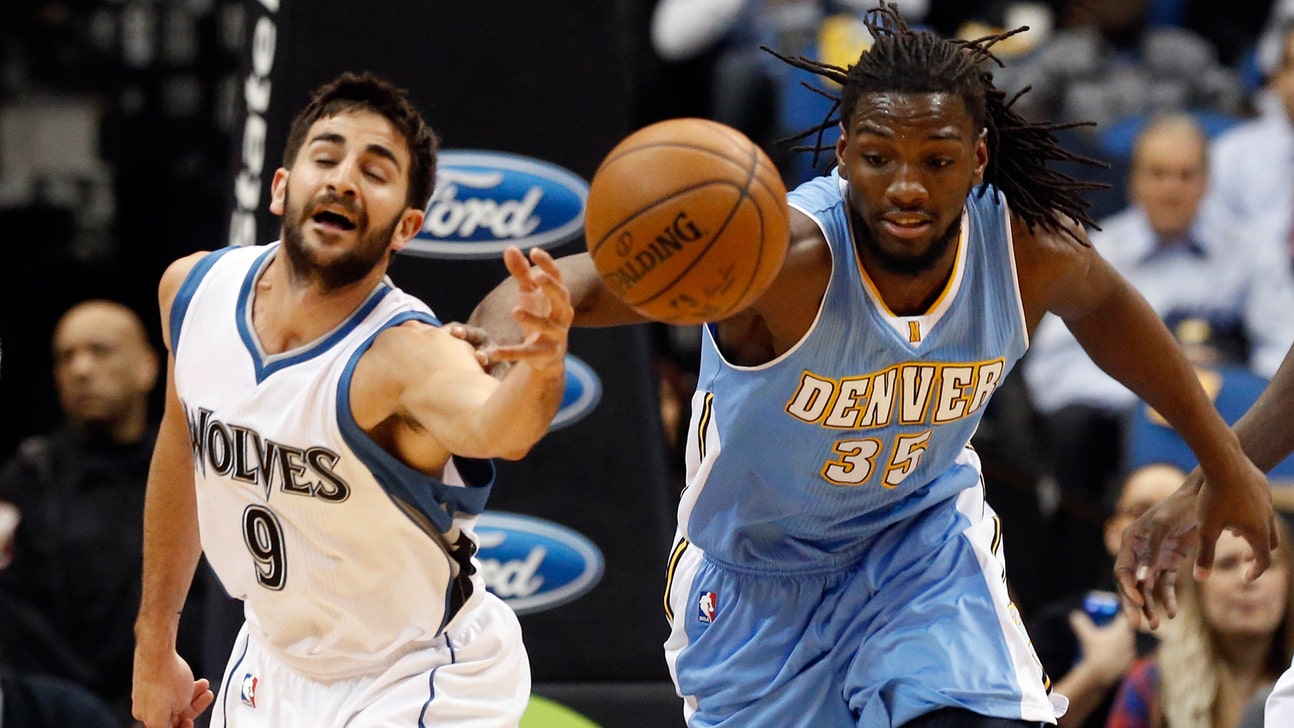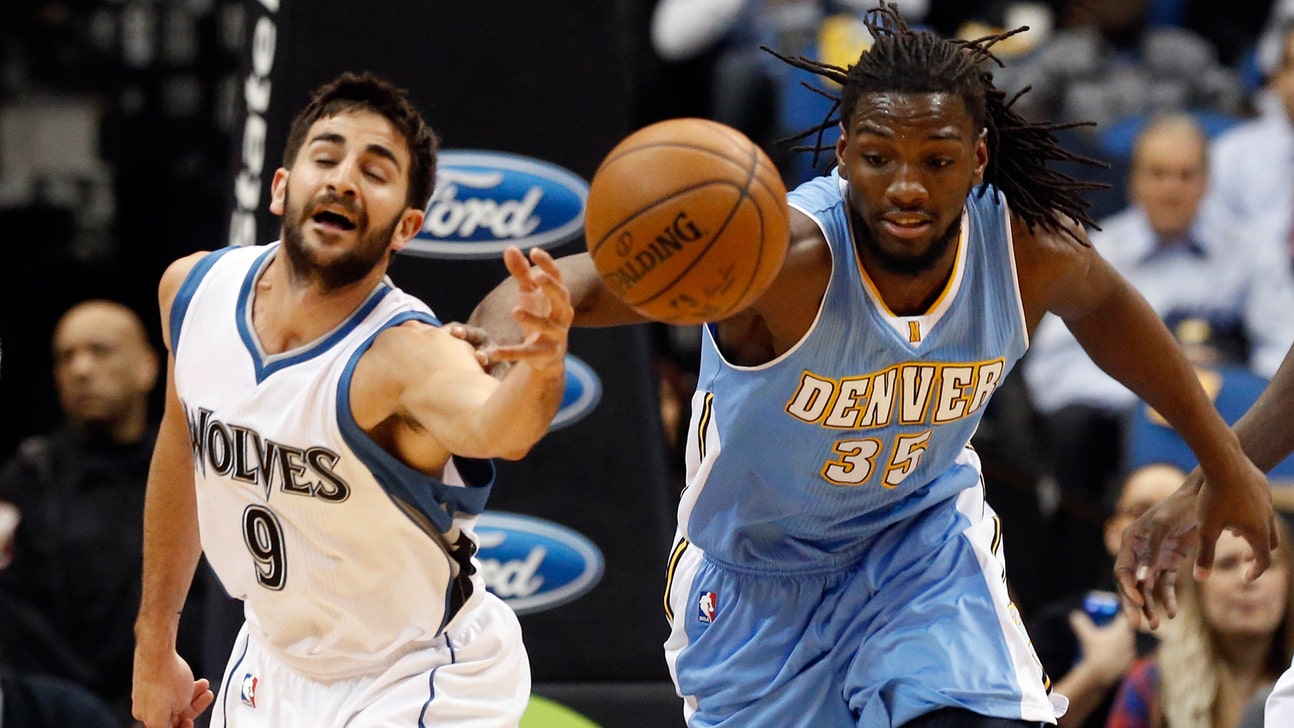 Nuggets outmuscle Timberwolves
Published
Mar. 4, 2015 11:01 p.m. ET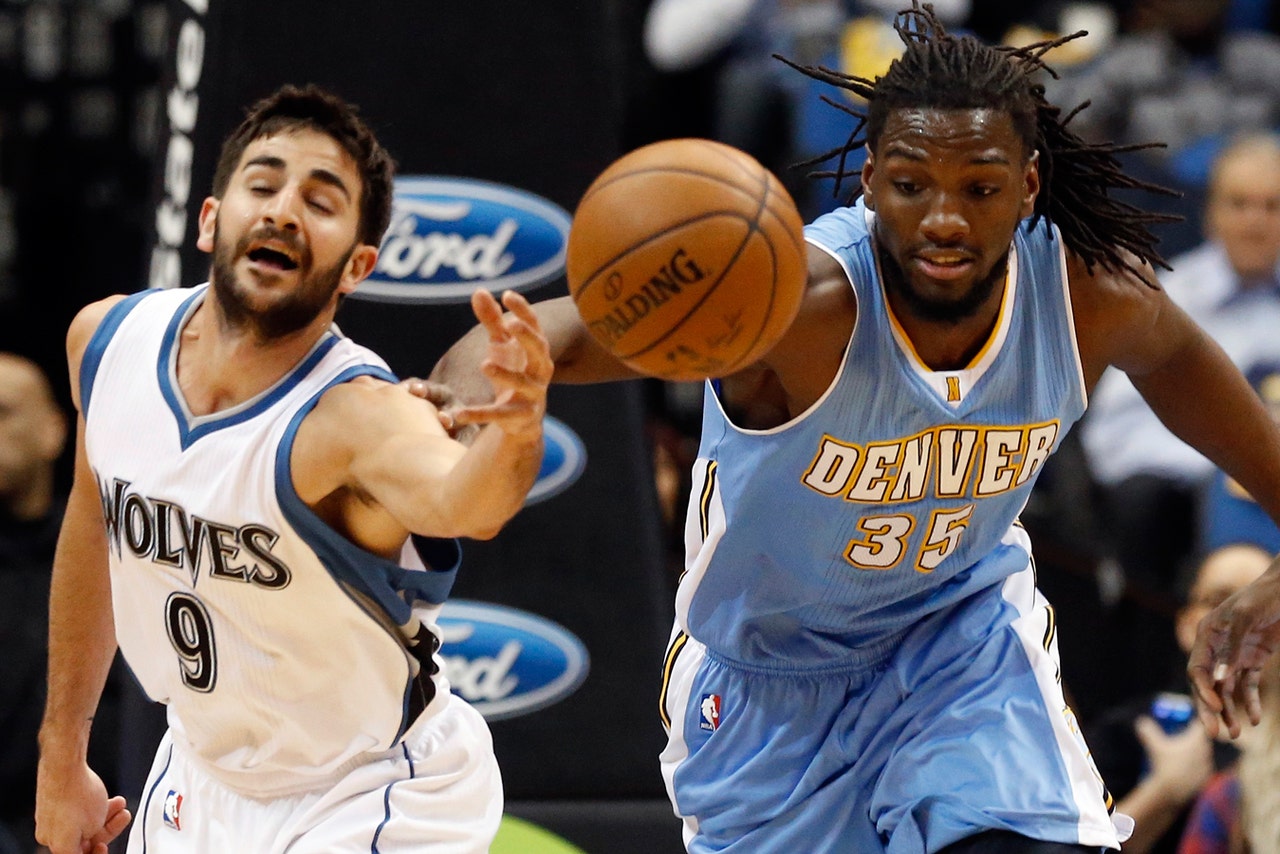 MINNEAPOLIS -- While many anticipated the Denver Nuggets to get a bounce in their step after the firing of coach Brian Shaw, Kevin Garnett was not one of them.
"To be honest, they quit on Brian Shaw and I thought they'll quit again," Garnett said. "A quitter is a quitter. That was my take on that."
Not this time.
Kenneth Faried had 18 points and 14 rebounds to help the Nuggets win their second straight since Shaw's firing, 100-85 over Garnett's Minnesota Timberwolves on Wednesday night.
Will Barton scored 17 points off the bench and the Nuggets outscored Minnesota 52-28 in the paint to make interim coach Melvin Hunt 2-0 since taking over for Shaw. The Nuggets have won back-to-back games for the first time since Jan. 14.
"Coach Mel knows us," Faried said of the five-year assistant. "He's been around us a lot longer than coach Shaw has. Coach Mel was around when George Karl was here. When I first got drafted he was here. (Assistant coach Patrick) Mutumbo was here for us. They just know our game and our people, and basically how we play off each other."
Andrew Wiggins scored 20 points for the Timberwolves, who delivered their first lackluster effort since acquiring Kevin Garnett in a trade from Brooklyn two weeks ago. They shot just 39 percent and shot 3 of 18 on 3-pointers in losing their fourth straight game.
Playing with a sense of urgency for the first time in weeks, the Nuggets beat the Wolves up and down the floor and were the aggressors throughout the night. They had 19 fast-break points to Minnesota's zero, an emphasis for Hunt to move away from the slow-it-down, defensive style Shaw employed.
"It's fun playing like that," Hunt said. "I can't say that enough. Who wouldn't want to play that way? Sharing the basketball, teammate gets a basket, teammate gets a dunk. That's fun basketball."
Jameer Nelson had 12 points and nine assists, helping the Nuggets overcome an 0-for-9 night from starting point guard Ty Lawson.
Ricky Rubio had 10 points on 4-for-13 shooting and 10 assists for the Timberwolves (13-47). Kevin Martin scored just nine points on 3-for-15 shooting after missing the game Monday with an illness, and Nikola Pekovic had six points and five rebounds in 15 minutes after sitting out Monday with a sore right ankle.
In what has been a miserable season, the Nuggets fired Shaw on Tuesday. The team responded with a decisive win over Milwaukee at home that night and racked up 60 points in the first half with some inspired effort on the glass against the improving Timberwolves.
A 24-5 run spanning the first and second quarters got them rolling. The Nuggets outrebounded Minnesota 22-7 in the second quarter.
The Timberwolves looked like the team playing the second night of a back-to-back, shooting 4 for 19 in the second quarter to fall behind by 61-43 at the break.
"I blame myself," said Rubio, who also had four turnovers. "I didn't bring it tonight. Without energy it's hard to play defense."
---