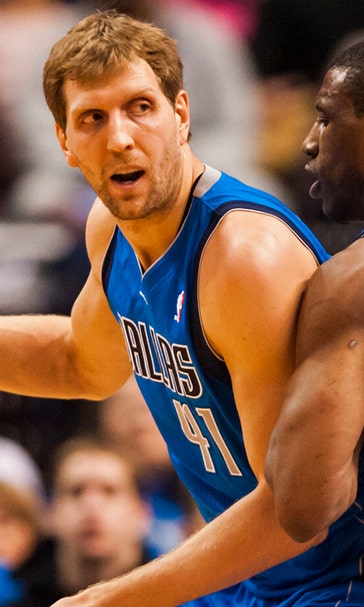 Nowitzki, Marion lead Mavericks over 76ers
BY foxsports • February 21, 2014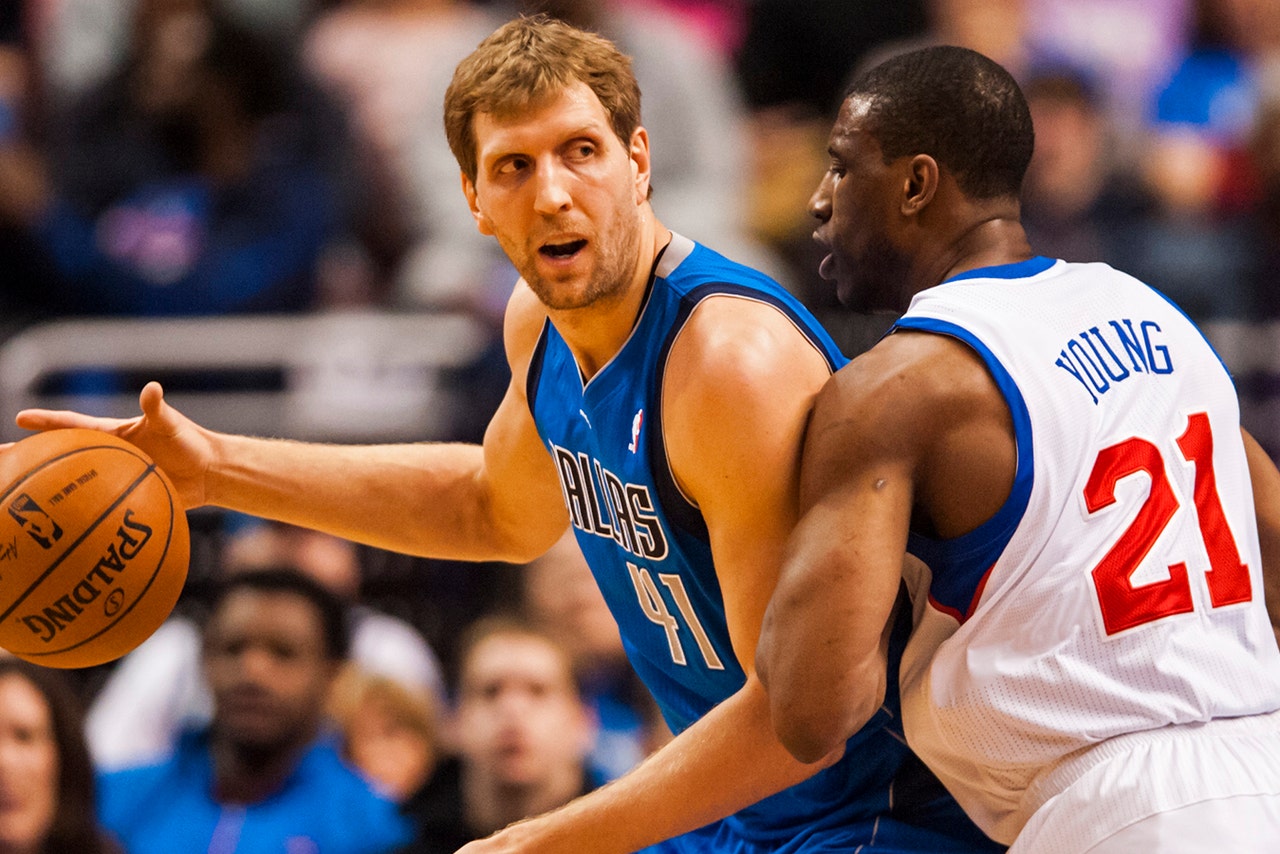 PHILADELPHIA (AP) -- The Dallas Mavericks had to work hard for an easy win.
Dirk Nowitzki scored 25 points, Shawn Marion had 22 and the Mavericks beat undermanned Philadelphia 124-112 Friday night, handing the 76ers their 10th straight loss.
The Mavericks led from the start and never trailed, taking a 22-point lead and staying ahead by double digits most of the game. But they had to earn this one.
"It was exactly the kind of game we expected," Mavericks coach Rick Carlisle said. "We expected it to be 48 minutes of hell with them chasing the ball all over the place. (Brett Brown) coaches his team harder than any coach in the league."
A day after dismantling the roster and trading away Evan Turner, Spencer Hawes and Lavoy Allen, the Sixers had just eight players in uniform.
Thaddeus Young scored 30 and Michael Carter-Williams had 25 for Philadelphia, which has looked toward next season and beyond since training camp.
"They played hard," Brown said. "We're trying to identify athletes and how they compete."
The Sixers, who have the NBA's second-worst record, made four trades before Thursday's deadline, giving up three players and a draft pick for five players and six second-round draft picks between 2014 and 2018.
They're hoping for a top-3 draft pick and trying to clear space under the salary cap to make a run at quality free agents.
"We're focused on building something for Philadelphia to put a program in a place to compete when it matters," general manager Sam Hinkie said. "And we feel that yesterday was just another step in that process."
While the Sixers eye the future, the Mavericks are making a playoff push. They're in a tight battle with four teams for the final three playoff spots in the West.
"They have a bunch of fast, athletic guys," Nowitzki said of Philadelphia. "Give them credit. They kept competing."
Nowitzki hit consecutive 3s in the opening minutes. The Mavericks were up by 22 after Vince Carter nailed a 3 late in the first quarter, and made 16 of their first 21 shots.
Sloppy play and a slew of turnovers by the Mavericks allowed the Sixers to make a run in the second quarter. They pulled within 55-50 following an 8-0 run and trailed 69-62 at halftime.
"We knew they would make a run," Marion said. "They have talented guys. We kept our composure and were able to sustain the lead."
After Philadelphia closed to within 77-73 in the third quarter, Nowitzki nailed another 3, the Mavericks scored nine straight and put the game away.
At one point, Nowitzki and Marion were a combined 17 for 19 from the floor. Nowitzki made his first five from beyond the arc before missing two straight.
Carter-Williams, a leading candidate for Rookie of the Year, Young and injured rookie Nerlens Noel are cornerstones for Philadelphia going forward. Young was disappointed he didn't go to a contender, but wouldn't let that affect his performance. He had 13 rebounds and took a career-high 29 shots, making 12.
"This situation, I don't know how much worse it could get," Young said before the game.
Young became just the second player to have at least 30 points, 13 rebounds, seven steals and six assists since steals became a stat in 1973-74. Hakeem Olajuwon had 38 points, 17 rebounds, six assists and seven steals along with 12 blocks for Houston vs. Seattle on March 10, 1987.
Turner, a former No. 2 overall pick, and Allen went to Indiana for veteran Danny Granger and a pick. Hawes was traded to Cleveland for Earl Clark, Henry Sims and two picks. Eric Maynor came from Washington along with two picks from other teams. Byron Mullens was acquired from the Clippers with a pick for a protected second-rounder.
NOTES: Carter-Williams had his eighth game of at least 20 points, five rebounds and five assists. All other NBA rookies have eight combined. ... The Mavericks have won 13 of last 16 games vs. Philadelphia. ... DeJuan Blair had 18 points and Jose Calderon had 10 assists for Dallas. ... Maynor was the only new player in uniform and available. ... The Sixers already waived Clark. ... Granger showed up to Pacers practice Friday to say goodbye to former teammates. ... The Mavericks had 39 assists, their most since 40 vs. New Orleans on Nov. 11, 2003.
---