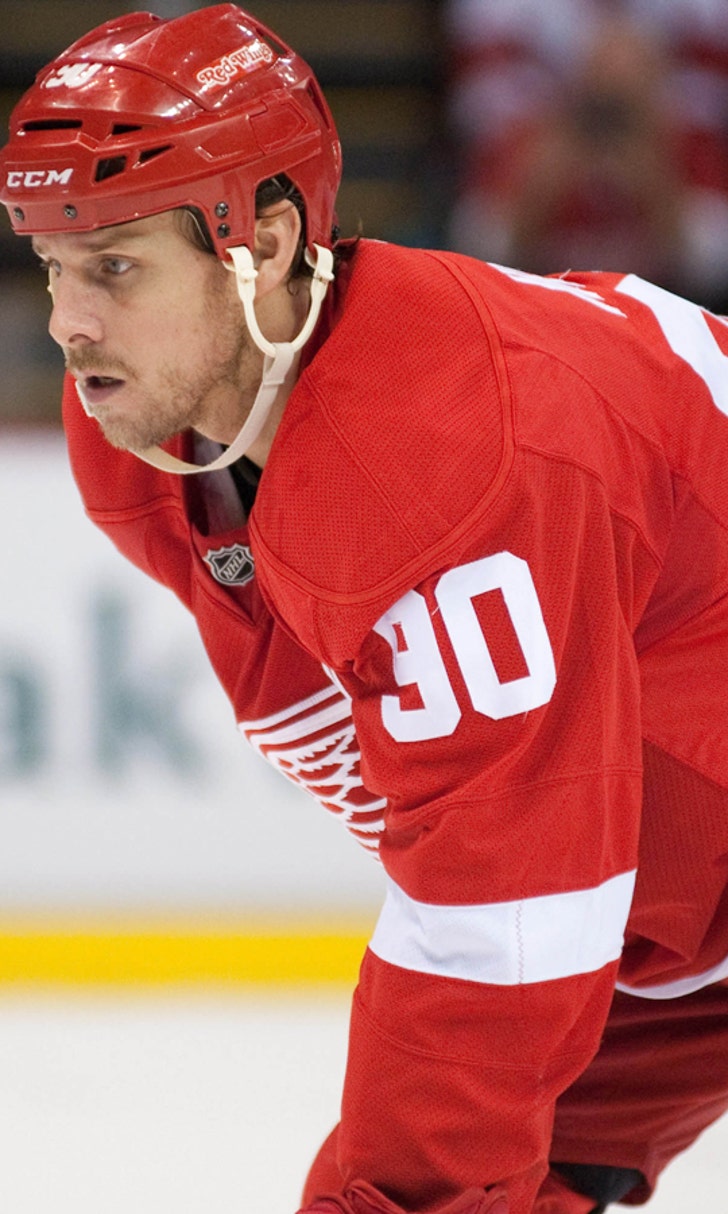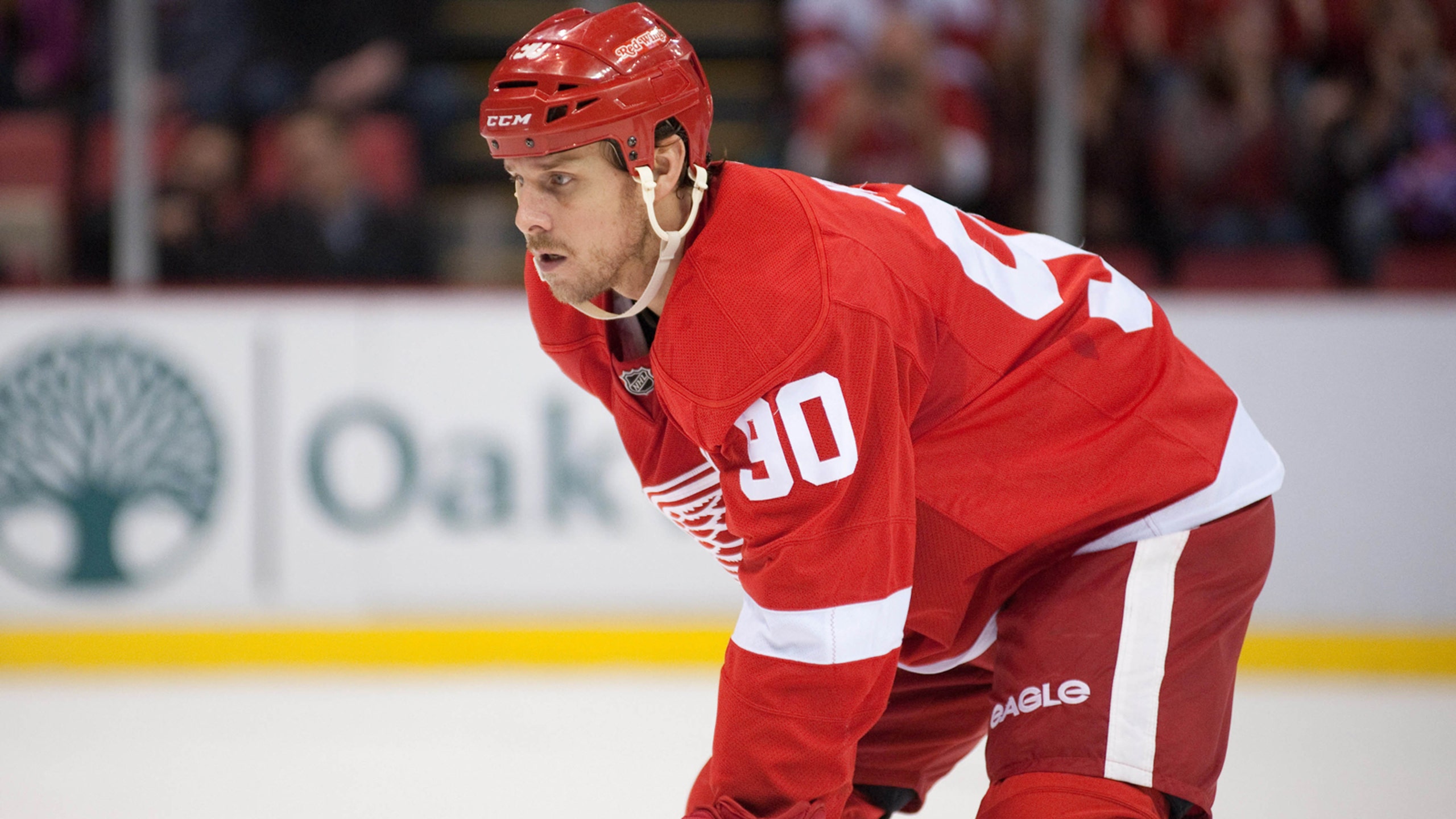 Notes: Wings injury report
BY foxsports • December 13, 2014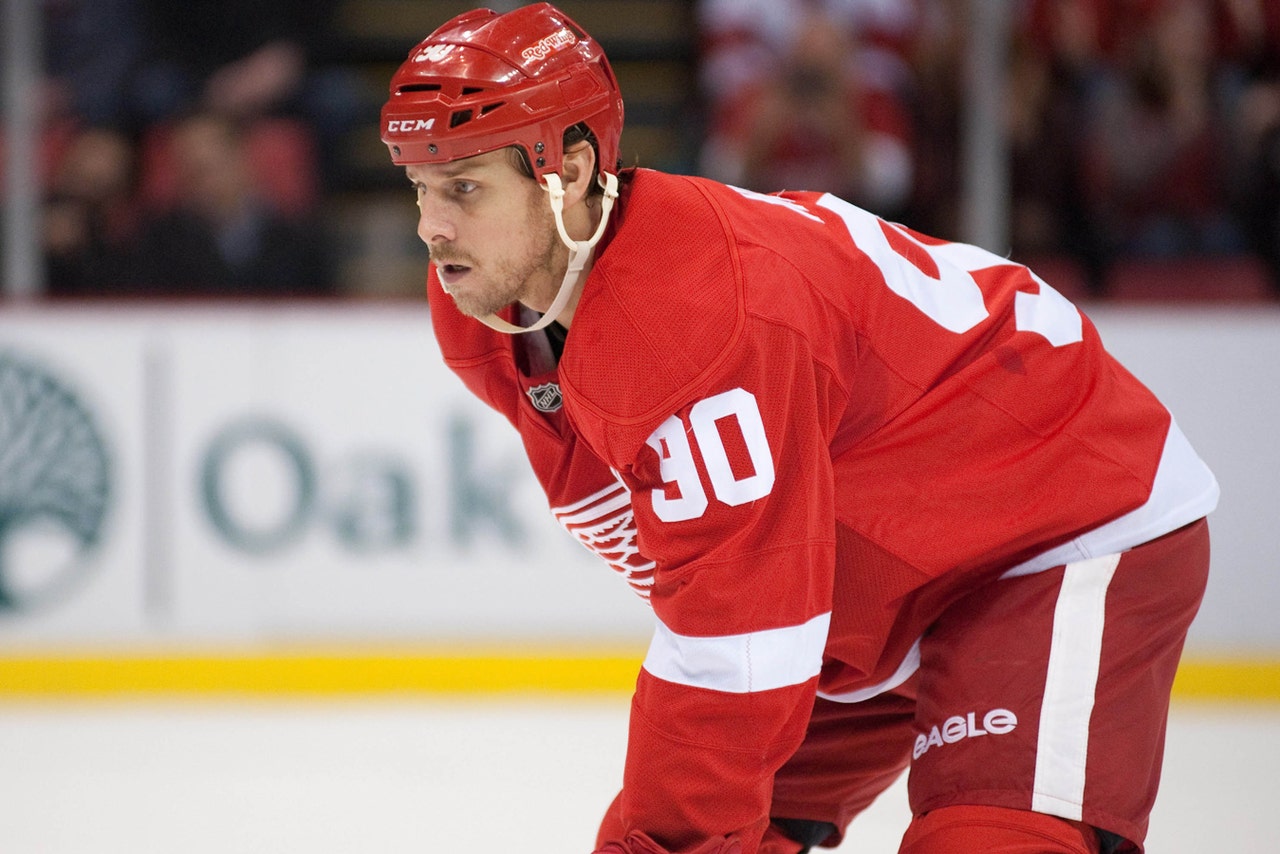 Although they're injured, several Red Wings traveled with the team to Toronto, even though they won't play in Saturday night's game.
Stephen Weiss, who left at the end of the second period with a shoulder injury after consecutive hits by Dave Bolland and Sean Bergenheim, did not skate.
"Took X rays (Friday) night," Weiss told reporters in Toronto. "Nothing broken, so that's all positive. Pretty sore today. We'll see. I won't be playing tonight. Might be a few days."
Weiss said it was similar to the slight shoulder separation Justin Abdelkader suffered Nov. 30 against Vancouver but he hoped it wasn't as serious.
"These are tough to really put a timeline on," Weiss said. "It's kind of just how it recovers, how sore it is. Once you get through that stage and start moving it again, then ready to go."
Weiss did not blame Bergenheim for the injury.
"I know Bergie, I know he's not trying to hit me from behind," Weiss said. "I wanted to initiate the contact a little bit earlier and I did sort of turn a little bit right when he bumped me. I just lost my balance. I know Bergie's not going to hit me from behind. I think partially a little bit my fault, too."
After missing the bulk of last season with two different core muscle surgeries and several games with a groin injury early this season, this was the last thing Weiss needed.
"It's brutal," Weiss said. "But again, it's part of the game. Something that probably could have been avoided. It's disappointing. I was pretty down this morning when I woke up, how sore it was. But it won't keep me down. Staying at it and be ready to go when I'm ready."
ABDELKADER, DEKEYSER, GUSTAVSSON UPDATES
Abdelkader has been practicing without the gray, non-contact jersey this week but is not quite ready to go.
"Keep getting treatment, keep improving and shooting for Tuesday," Abdelkader told reporters in Toronto. "It's hard to say now on Saturday. I'm hoping so, it's getting better."
Defenseman Danny DeKeyser, who was on the wrong end of one of Toronto's 30 hits this past Wednesday, is also hoping to return Tuesday.
"Skated today and I feel good," DeKeyser told reporters in Toronto.
DeKeyser said the hit he took happened in the second period.
"Just took a hit and didn't feel right after it," DeKeyser said. "I still finished (the game). I just kind of got my head banged a little bit."
Goaltender Jonas Gustavsson, who suffered a dislocated left shoulder Nov. 5 on the New York Rangers' game-winning goal in overtime, was also in Toronto.
"I've been on 4-5 times maybe, a week or so," Gustavsson told reporters in Toronto. "It's more for conditioning and trying to be ready when I'm good to go with my shoulder, to be ready as quick as possible. I still got some work to do with my shoulder before it's good to go."
When the injury first happened, doctors estimated it would be at least two months for Gustavsson to return.
He said he's still weeks, rather than days, away.
"It's tough to go to the next stage before you can use your shoulder the way you need to," Gustavsson said. "So right now all I can do it just skate and maybe get some pucks on me that hit me more than I try to glove save them and stuff like that. Before I can take that next step I feel like maybe I need to be good in my shoulder and the next step is going 100 percent."
Gustavsson participated in some drills Saturday and said it was the first time he took shots in the mid area.
"They said it was fine," Gustavsson said. "It's not like I'm going to take one-timer slap shots up here tomorrow. Maybe get some more drills where it's more situations where the shooters have a chance to score than just sliding (pucks) along the ice. Maybe do more stuff like that and then the better the shoulder feels, the more I can use that arm and actually to do the saves with the arm instead of being big and let the puck hit me."
---