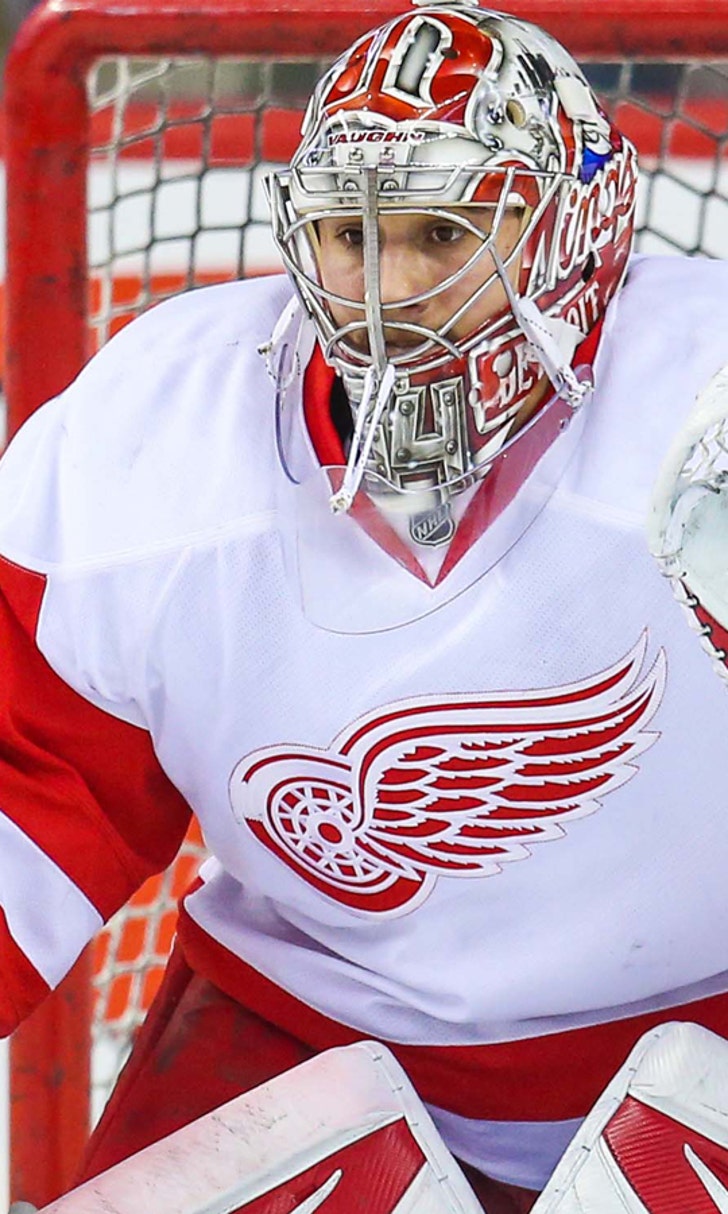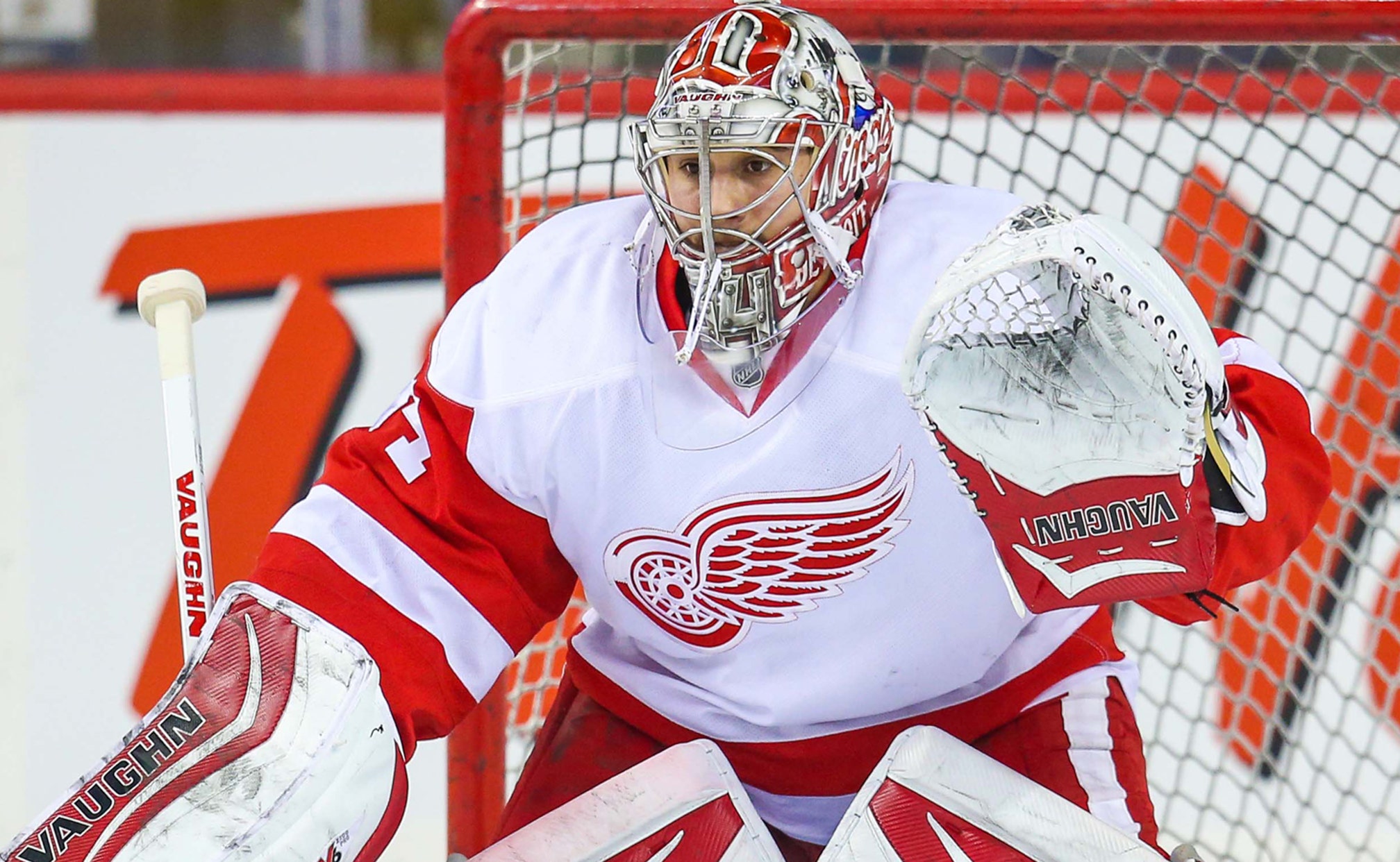 Notes: Fitting that Mrazek starts on Hasek jersey ceremony night
BY foxsports • January 12, 2015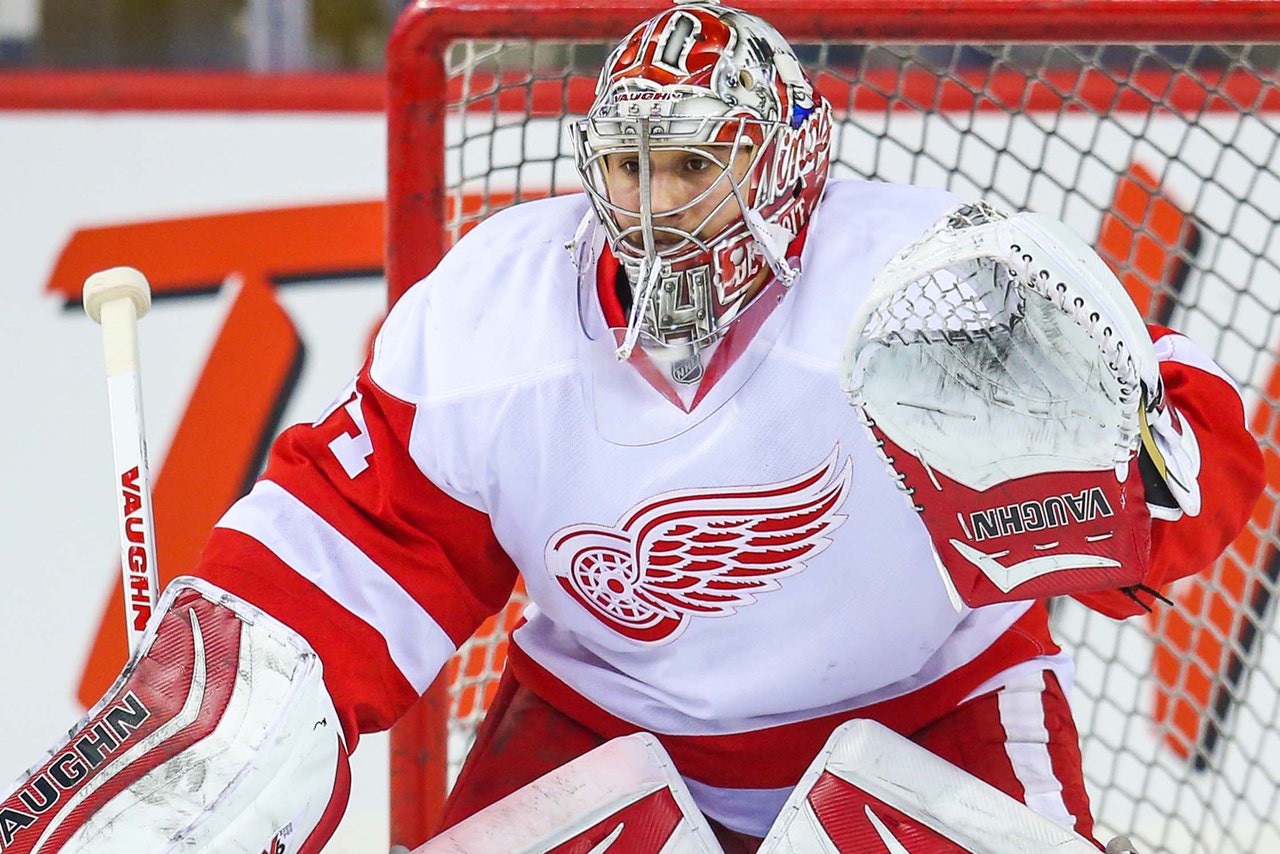 It's kind of fitting that Petr Mrazek will start in goal for the Red Wings Tuesday in Buffalo, the same night the Sabres retire the number of Dominik Hasek.
"I think it's a special thing for everyone in here who played with him," Mrazek told reporters in Buffalo Monday. "That was my growing-up hero. So I'm pretty excited for that."
Although Mrazek was just six when Hasek led the Czech Republic to the gold medal at the 1998 Olympics in Nagano, Japan, he remembers it.
"I stayed home with my dad and my mom and watched the semifinal against Canada and the final against Russia so I remember those days," Mrazek said.
There still are a few Wings who remember playing with Hasek when he was in Detroit.
"Getting to know him as a person and how hard he worked, I've never seen anybody like that in practice," defenseman Niklas Kronwall told reporters in Buffalo. "He wanted to stop the puck more than anything else. And even when he felt like he didn't have a good game, he'd have the younger guys come in and shoot on him on off days.
"Lot of things very special about him and I'm very happy he was chosen or picked into the Hall of Fame and I think it's a privilege for us to be here when they retire his jersey."
Wings captain Henrik Zetterberg was just getting started in the league and Hasek left an indelible impression on him.
"He got really mad if you scored a goal on him," Zetterberg told reporters in Buffalo. "Every practice he was battling really, really hard. For me as a young player coming in and seeing that, the battle he put in at practice, that kind of helped me to go even harder. And just the character he still is. Lot of fun to have him on your team. Always happen something. Those years with Dom were not just special to me but special for everyone that played with him."
Wings coach Mike Babcock said he couldn't share his favorite Hasek memory in public but he was happy to be there for the ceremony.
"It's outstanding," Babcock told reporters in Buffalo. "Obviously Dom was involved in two Cups for us. He's one of the greatest players to ever play the game. He dominated for a long time, for six years he was the best player in the league. He gave Buffalo an opportunity to win every night and was an absolute star and did it his own way. I enjoyed Dom a lot when he played for us. He was a good man."
There's a chance that there will be two Czech goaltenders playing Tuesday if the Sabres start Michal Neuvirth.
"We played against each other in Detroit before Christmas and it's always nice to have on the other side someone from your country and play against him," Mrazek said. "It's pretty nice when it happens, two (Czech) goalies in the net when the jersey goes up there."
MCCOLLUM BACK
When the Wings placed Jimmy Howard on injured reserve Sunday, they recalled Thomas McCollum from the Grand Rapids (AHL) Griffins.
Although Babcock wouldn't say whether McCollum would get an opportunity to play, it does give McCollum a chance to practice with the Wings.
"It's great. It's NHL shooters every day," Babcock said. "It's an opportunity. Tommy's career was going and then got off the tracks and he seems to have it back on now and good for him. They all get what they earn. It's that simple. Your favorites are the guys who play the hardest and do the most."
Last season McCollum was 24-12-4-2 with a 2.30 goals-against average, an average good enough for fourth in the AHL, and a .922 save percentage.
It was a good bounce-back from a couple of seasons ago when he was 11-16-0-0 with 3.49 goals-against average and .891 save percentage.
"Just more of my mental outlook," McCollum told reporters in Buffalo. "I think I handle adversity a lot better now. When things don't go my way I do a lot better job of brushing it off and I think a lot of it is when things don't go my way I still stick to my game plan and play the same way knowing that as long as I do that things will turn around eventually."
McCollum played in one game in the 2010-11 season, giving up three goals on eight shots to the St. Louis Blues.
"Definitely since that day that's all I really wanted was to get in another game and just kind of prove that's not how I can play," McCollum said. "I feel like I can play at this level. It wasn't a very good display of what I can do."
McCollum is an Amherst, New York native, so he remembers going to Sabres games with his parents.
McCollum was excited to be able to see the Hasek jersey retirement ceremony.
"That's really cool for myself," McCollum said. "I grew up watching him play every game. I grew up watching him play in this building. That's definitely exciting to be here for it."
As a goalie, McCollum said he tried to emulate Hasek.
"I think about three or four practices then I realized it wasn't going to work," McCollum said with a laugh.
"It was unbelievable. You always wondered how he made saves. It seems like at times he just guessed right but then the more you watched him you saw he studied the game so well and he was that good at reading plays that he knew what guys were going to do before they did it. He's just really a pioneer."
NO UPDATE YET ON HOWARD
Howard, who underwent an MRI Sunday which revealed a slight tear in his groin, had an ultrasound Monday.
"He won't play in the All-Star Game for sure," Babcock said. "I just know with groins it takes forever, they say it's 10 days and three weeks later you're talking about him."
The Wings say they won't play any differently with Mrazek the main man in net as opposed to Howard.
"I think every time Petr's been playing he's been playing really good," Zetterberg said. "He plays with confidence. He plays the puck. Obviously we want to get Howie back as soon as possible but Petr will do his job."
With Jonas Gustavsson still healing from a dislocated left shoulder that he suffered in New York Nov. 5, the burden falls on Mrazek.
"He's got to handle it," Babcock said. "The biggest thing is to just be calm and poised and don't worry about what goes in, worry about the next save. To me that's what the best goalies do."
Mrazek knows he now has an extended period to show his capabilities.
"It's a great opportunity. I'll play hard and do my best," Mrazek said.
"You have to be mentally strong anyways. If you let in any bad goals, be mentally strong and be patient. If you're playing every night or every three or four games, it doesn't matter. You have to be ready."
---