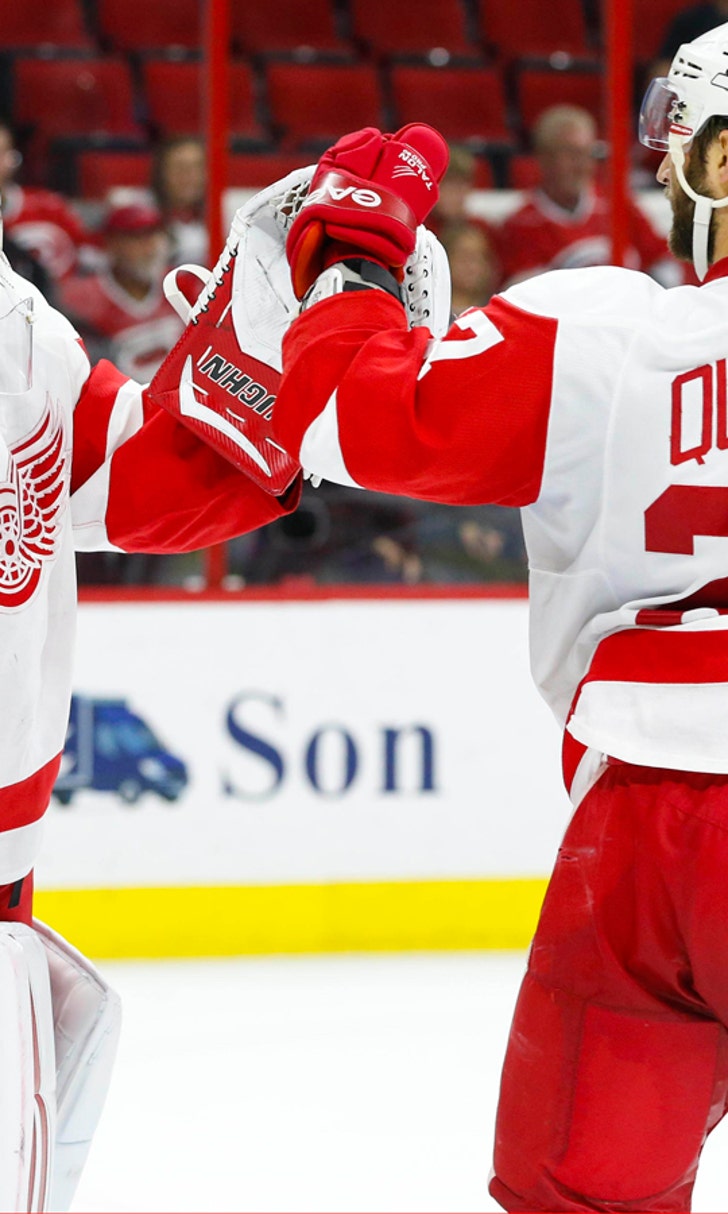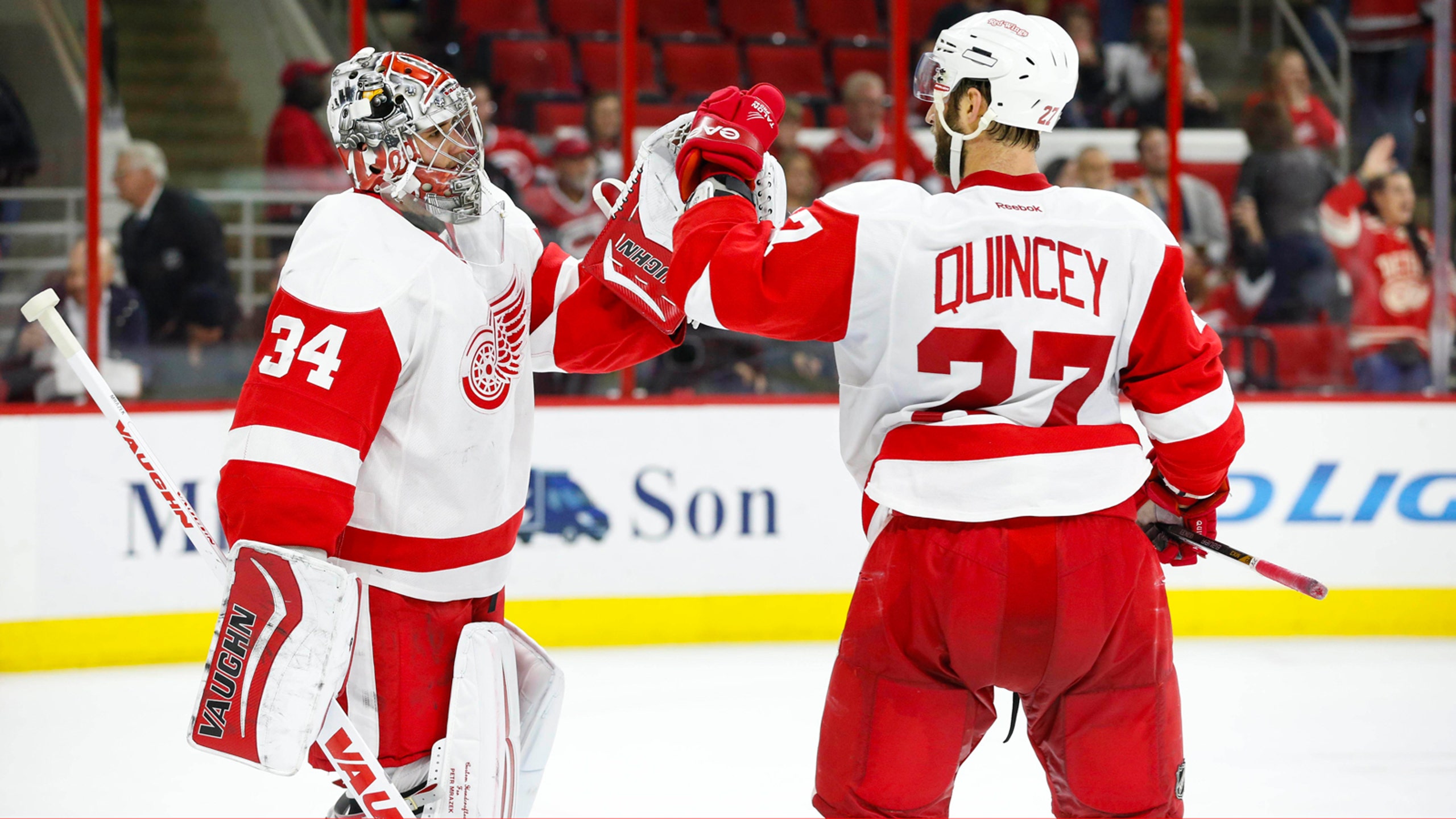 Notes: Babcock pleased with Wings' progress; Mrazek keeping sharp
BY foxsports • December 10, 2014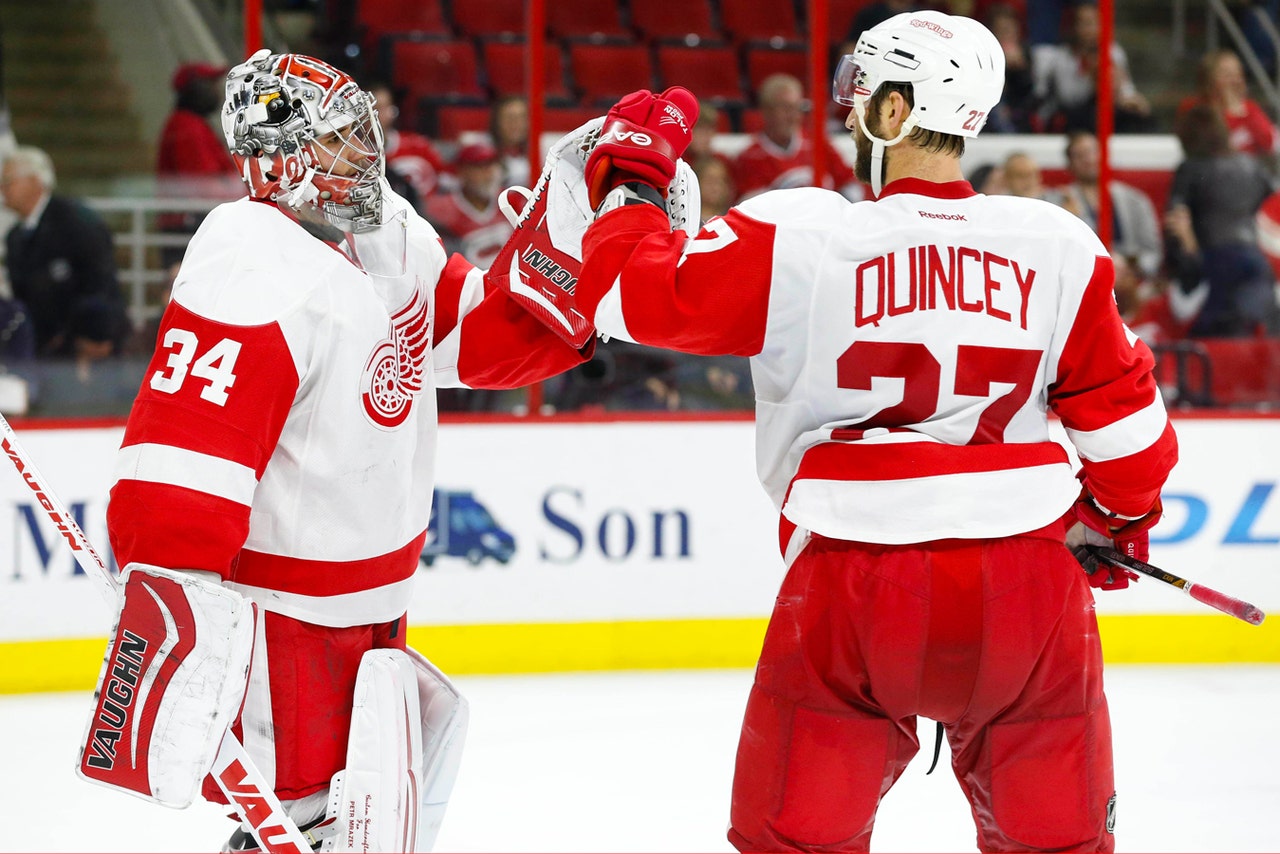 DETROIT -- On several occasions this season, Red Wings coach Mike Babcock has expressed how pleased he is with the continuing development of his young players.
Wednesday's morning skate was more of the same, as the topic of conversation was more about Detroit's youth than tonight's opponent, the Toronto Maple Leafs.
"We look good at this point, but there's a whole bunch of teams that look good at this point. But it's going to be 82 (games) long," Babcock said when asked about the progress of his young team. "You can't do anything more than what we've done but we understand how important it is to get better.
"The other thing is injuries. You look at teams that get injured and suddenly fall off the face of the earth, injuries are a key part. Knock on wood that's not going to happen to us."
Babcock went on to say that the Wings have had a favorable home schedule which is a big factor in Detroit's hot start, but he feels that to be consistently successful you have to be prepared for anything and keep getting better as the season progresses.
"We need these kids to keep on going. It's not good enough that we're doing ok after 28 (games), they got to do ok after 82," Babcock said. "And then as we saw last year you got to hit the reset button and got to get way better if you want to play in the playoffs."
One of the Wings' youngsters that agrees with Babcock is forward Gustav Nyquist, who has picked up where he left off in terms of scoring -- 12 goals and 16 total points in 28 games -- compared to last season, but he did struggle in last year's playoffs.
"It was a great learning experience for us younger guys last year, jumping right into the playoffs for the first time against the top team in our division, Boston," said Nyquist. "They were a strong team and we didn't live up to the level of play we needed to be at, but the biggest thing this year is we're healthy in I don't know how long.
"If you look at last year's playoffs, Hank (Henrik Zetterberg) didn't play all the games, Pav (Pavel Datsyuk) was a little bumped up and Weisser (Stephen Weiss) was gone.
"We now have all of our big players back which has helped us tremendously and with the young guys getting all his experience under our belt, it's been a good mix so far."
MRAZEK KEEPS SHARP IN PRACTICE
Red Wings backup goalie Petr Mrazek is undefeated this season with a 3-0 record, a GAA of 2.59 and SV% of .912. Statistically, his career numbers are even better.
Mrazek may have a 6-5 record for his young career in Detroit, but an overall GAA of 1.99 and SV% of .922, along with two career shutouts, have the Wings' brass pleased with what they've seen thus far.
"The NHL is the best league in the world and I try and be ready every game," Mrazek said. "I am happy that I have the chance to be here and I'm here now."
If it sound as if Mrazek has confidence in his abilities, you're right. It's his competitiveness that first caught the Wings' eye after they drafted him in the 5th round (141st overall) in the 2010 NHL Entry Draft.
"I'd like to win every game, I hate to lose games, but you can't think too much about it. You just have to play your game," Mrazek said. "I like the way Dom Hasek did it, he tried to win every game and not let it (a loss) hurt.
"I don't like it when someone scores on me, but if it does happen, you just have to let it go and be ready for the next shot."
Being ready would seem to be a problem for the young goalie since he only plays about every third or fourth game as workhorse Jimmy Howard's backup.
But as much as he'd like to play more, Mrazek knows he'll be ready when called upon because of the way the Red Wings practice.
---