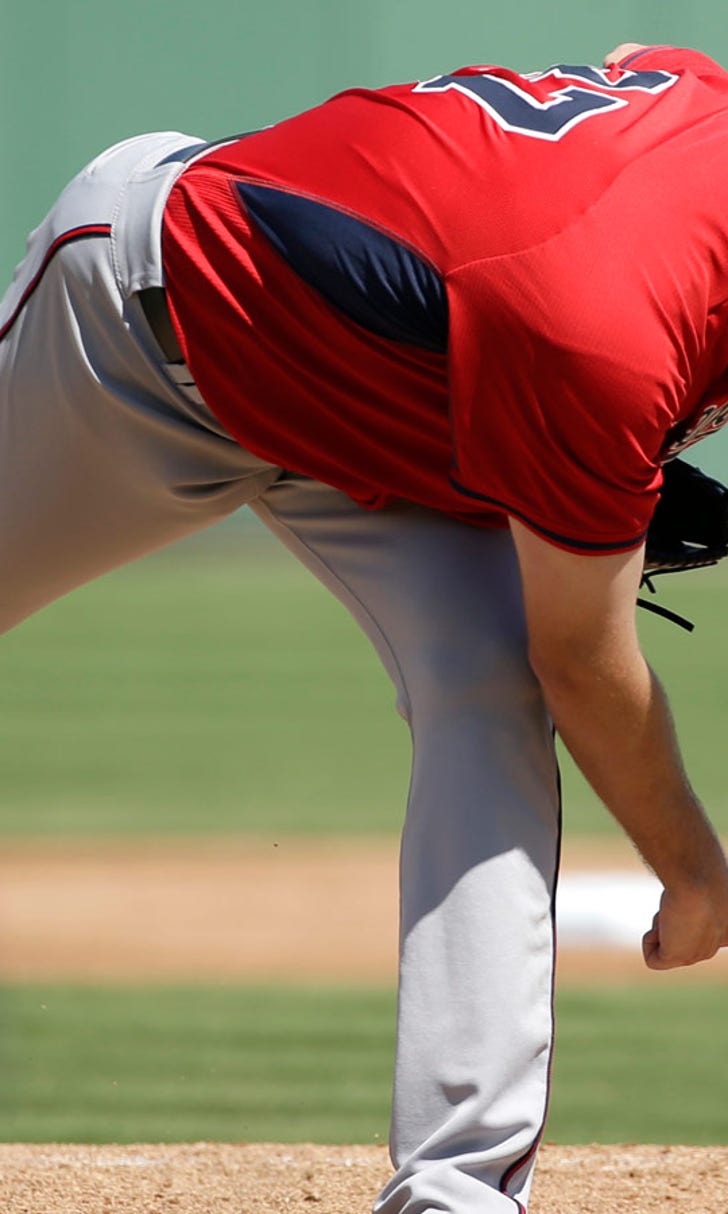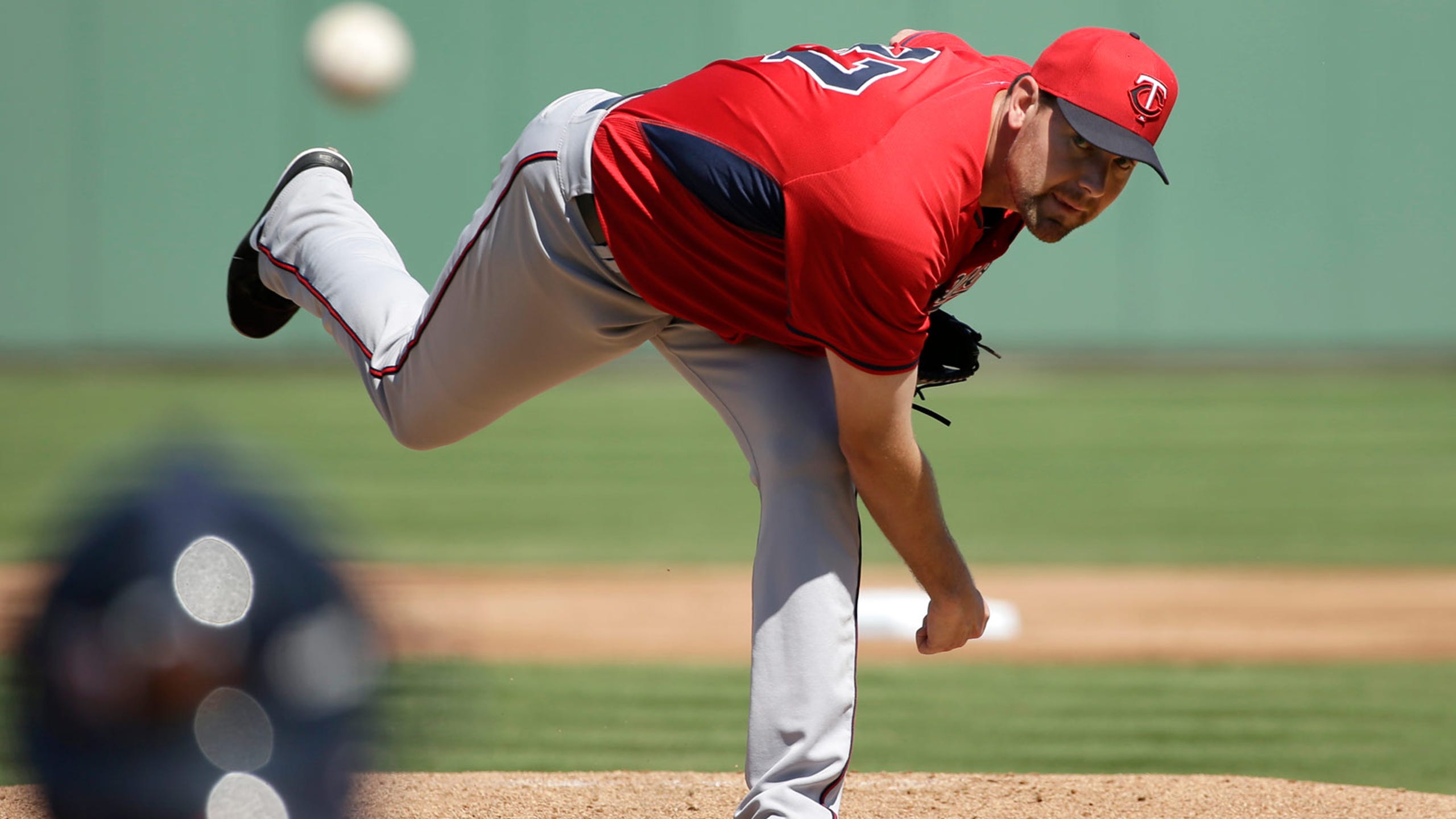 Notebook: Pelfrey vows to pick up the pace in 2014
BY foxsports • February 28, 2014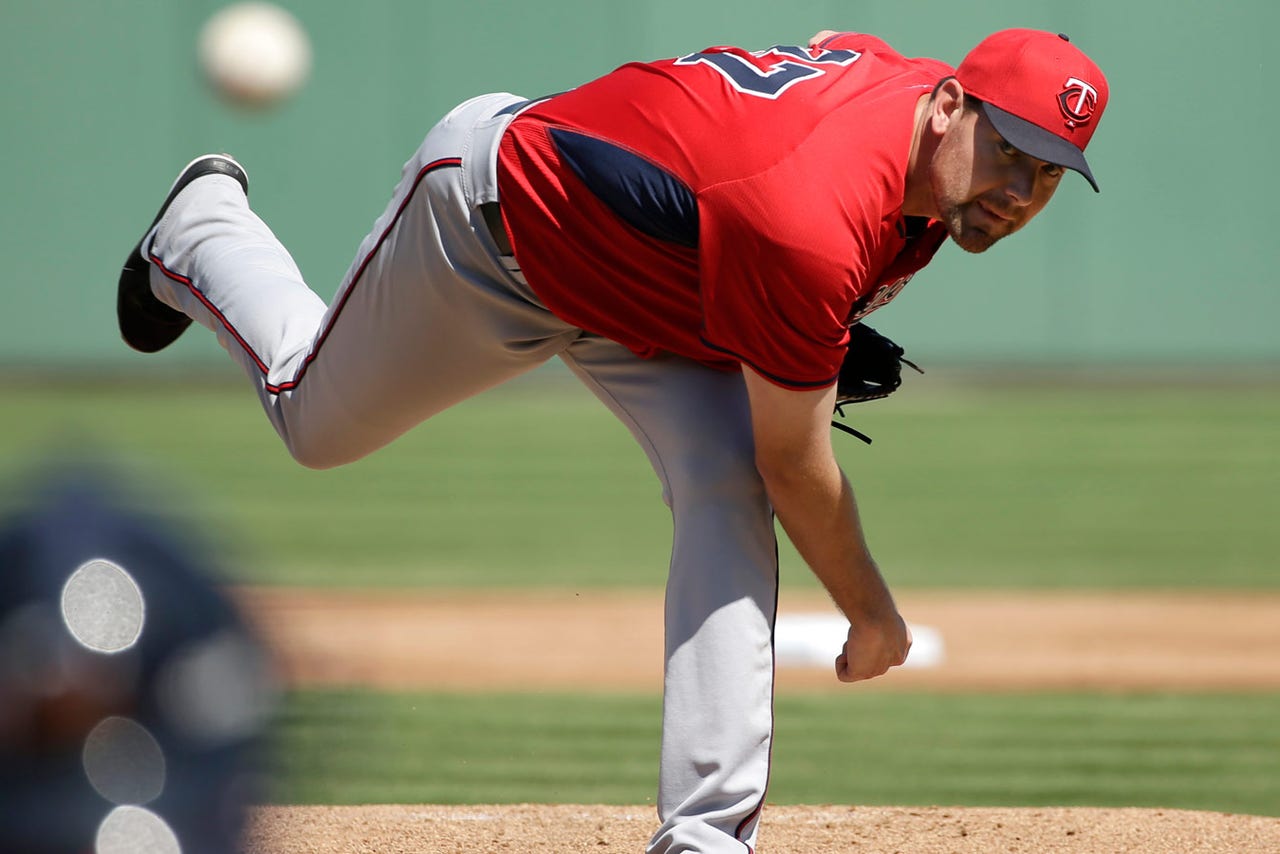 FORT MYERS, Fla. -- At times last season, Mike Pelfrey's plodding pace on the mound put Twins fans to sleep.
Of all major-league pitchers who threw at least 140 innings in 2013, Pelfrey had the eighth-slowest pace. Minnesota's right-hander averaged 24.6 seconds between pitches, according to FanGraphs, nearly three seconds slower than his career average.
After Twins manager Ron Gardenhire jokingly told Pelfrey that he made him dizzy on the mound last year with his deliberate pace, Pelfrey vowed to work at a quicker tempo in 2014. It began in Friday's spring training opener against Boston as Pelfrey tossed two scoreless innings.
In doing so, his tempo was one of his primary concerns.
"I want to get through an inning without the outfielder or infielder's feet going numb. So I'm sure they'll appreciate that, especially in April and May in Minnesota,"Pelfrey joked after Friday's 8-2 win at JetBlue Park. "I don't know what a good time is personally but I definitely need to be quicker. It's something that I'm continuing to try to work at and get better at."
Pelfrey didn't need to worry about keeping his fielders warm Friday, as the temperature at first pitch was 67 degrees. Still, Pelfrey's attention to his tempo helped keep Minnesota's defense on its toes. That allowed veteran shortstop Jason Bartlett to make a nice diving grab for the first out of the bottom of the inning, while Trevor Plouffe made a nice stop at third base to retire Will Middlebrooks to end the inning.
Things are quite a bit different for Pelfrey this year compared to the same time last spring, which was his first year with the Twins -- and his first year after Tommy John surgery on his right elbow. Now fully healthy, Pelfrey was able to throw around six or seven sliders in Friday's brief outing, and most of them were for strikes. Pelfrey doesn't think he threw six offspeed pitches for strikes during all of last spring.
"It's definitely different. I don't know what my velocity was today but it felt a lot better than last year at this time,"Pelfrey said. "So it's hopefully it's something I can build on and get better. But I feel like I'm in a better place than this time last year."
Minnesota's offense backed Pelfrey and the rest of the pitching staff by racking up 11 hits from 11 different players. The Twins jumped on the board first with a three-run fourth inning. First baseman Chris Colabello drove in a pair of runs in the three-run fourth with a double to the gap in right-center.
Reliever Casey Fien allowed the first Red Sox run after Bryce Brentz tagged him for a solo homer to center. Boston scratched across another run in the bottom of the ninth, well after Minnesota had built a comfortable lead.
It's only one game, but for a Twins team that was on the wrong end of 96 or more ballgames the last three seasons, it felt good to start off this spring with a victory.
"We put together some hits," Gardenhire said. "A couple good innings there, some three-runners. Pretty nice to see."
Diamond tabbed to start home opener: Twins left-hander Scott Diamond will start Saturday's game at Hammond Stadium, which marks Minnesota's home opener for spring. Diamond, one of several pitchers fighting for the fifth and final spot in the starting rotation, was 6-13 with a 5.43 ERA in 24 starts for the Twins last year.
Following Diamond's start on Saturday, new Twins right-hander Ricky Nolasco will take the mound to start Sunday's game against Tampa Bay in Port Charlotte. Nolasco was signed this offseason to the biggest free-agent contract in franchise history: four years, $49 million.
Saturday's home opener -- and all Twins home games this spring -- will be broadcast on FOX Sports North. First pitch Saturday is scheduled for 12:05 p.m. CT.
Twins ink 27 players: Minnesota announced Friday that it agreed to terms with 27 players, meaning all 40 players on the 40-man roster are under contract.
Of the 27 players, 13 of them are pitchers: Logan Darnell, Samuel Deduno, Scott Diamond, Casey Fien, Kyle Gibson, Edgar Ibarra, Kris Johnson, Trevor May, Ryan Pressly, Brooks Raley, Caleb Thielbar, Michael Tonkin and Vance Worley. Seven infielders were also signed: Chris Colabello, Brian Dozier, Eduardo Escobar, Pedro Florimon, Jorge Polanco, Danny Santana and Kennys Vargas. Outfielders Oswaldo Arcia, Aaron Hicks, Max Kepler, Chris Parmelee and Alex Presley also signed, as did catchers Josmil Pinto and Chris Herrmann.
Follow Tyler Mason on Twitter
---