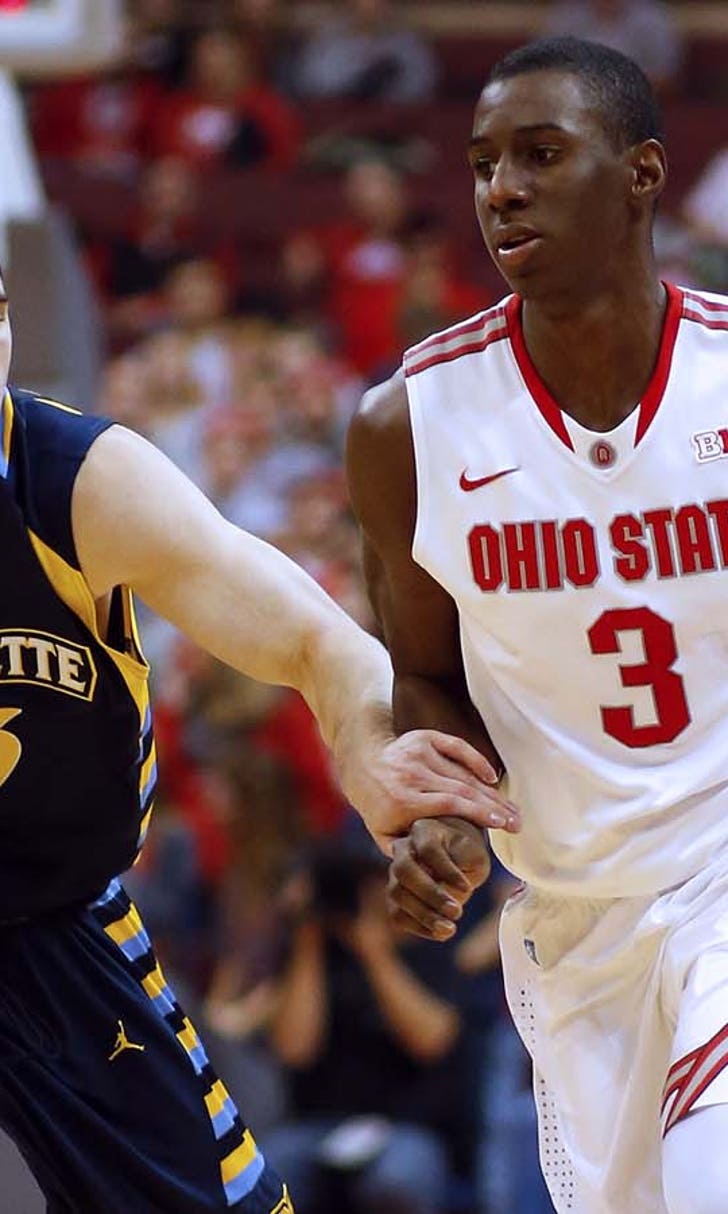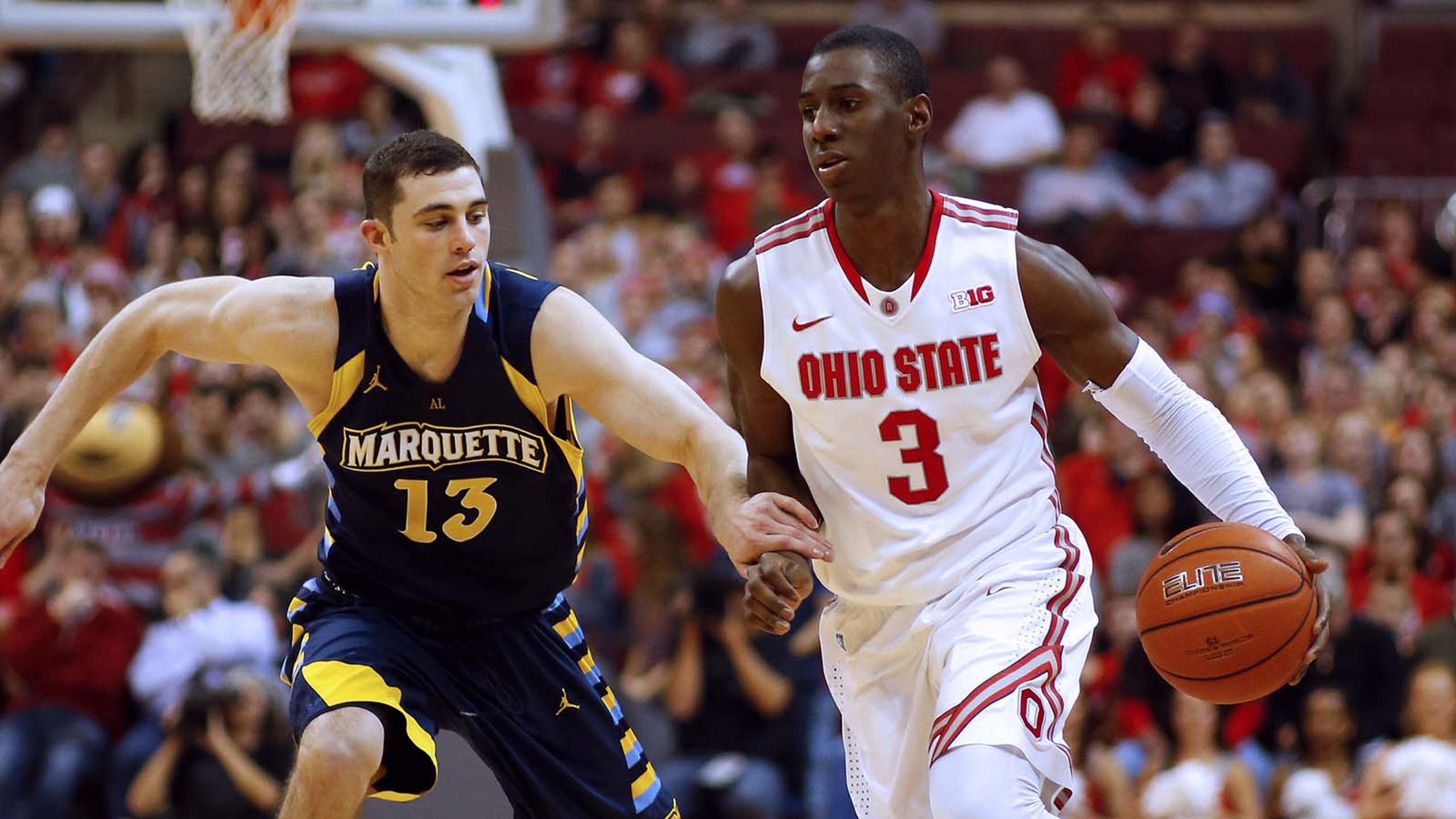 Notebook: Marquette works to improve transition defense
BY foxsports • November 21, 2014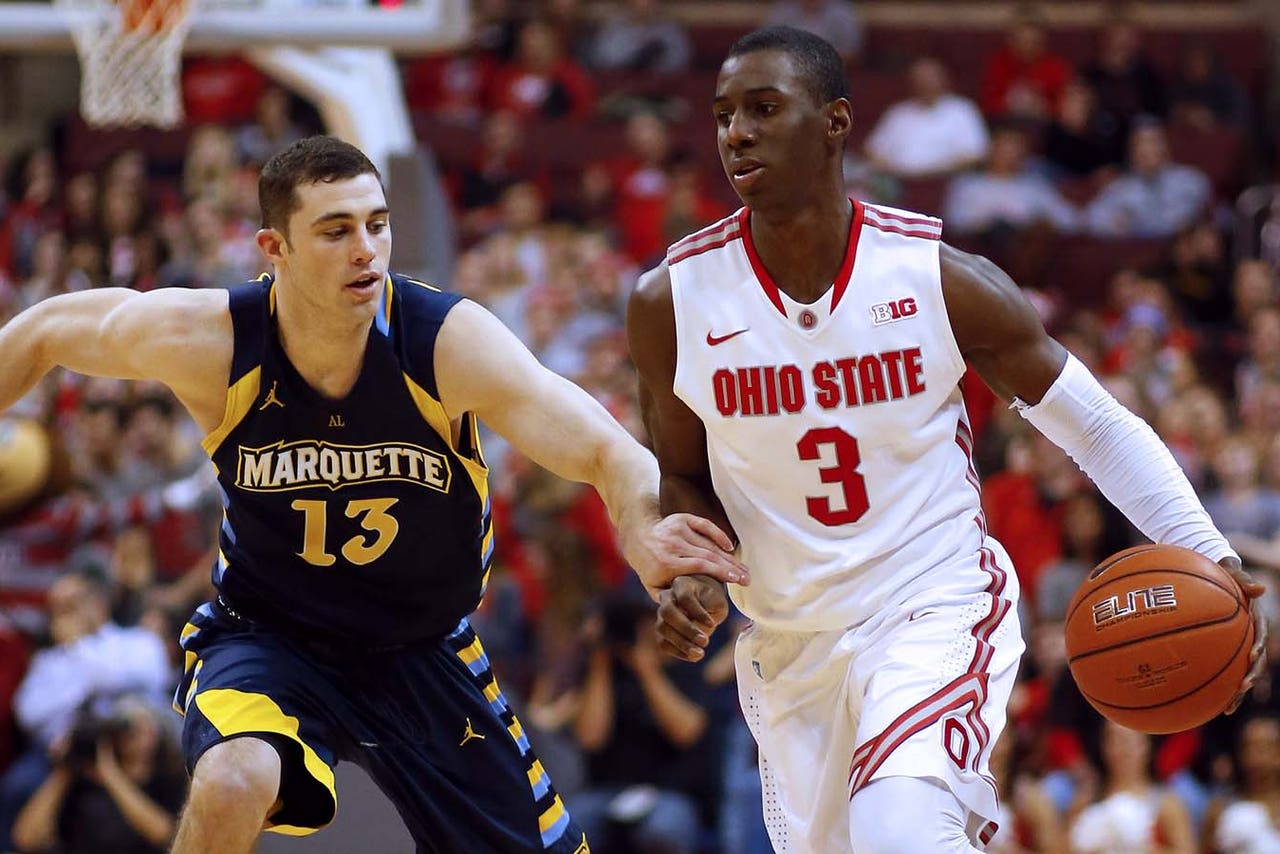 MILWAUKEE -- In dissecting the film from Marquette's loss to Ohio State, first-year Golden Eagles coach Steve Wojciechowski found his team's biggest breakdowns defensively came in transition.
The No. 20 Buckeyes scored 20 points in transition in a 74-63 victory over the visiting Golden Eagles on Tuesday, scoring 20 points off Marquette's 16 turnovers. So naturally, Wojciechowski's focus in practice has been shoring up the transition defense.
With two mid-majors on the schedule prior to heading off to the Orlando Classic, Marquette probably has to wait until the competition heats up before being tested in transition, right?
Well, not exactly.
While obviously not as talented as Ohio State, Omaha comes to the BMO Harris Bradley Center on Saturday as one of the fastest-paced teams in the country.
"They are an outstanding transition team," Wojciechowski said of the Mavericks. "They score a lot in transition. It is an area we need to improve on as a whole, but something we also need to key in on for this game.
"It would have been a focus for us no matter who we were playing, but certainly with Omaha's style of play it is going to be really important that we make them play in the half court."
Through its first two games of the season, Omaha leads the country in average possessions per 40 minutes at 81.3. The Mavericks have found themselves in the top 10 nationally in pace every year since 2012-13, Omaha's first season in the Summit League after transitioning from Division II.
So in a sense, Marquette will get to put what it practiced into action Saturday. Wojciechowski wants to see the Golden Eagles make a better effort to get back in transition, and that includes improved communication.
"I think it is a function of sprinting back on every possession," Wojciechowski said. 'But also because you don't necessarily have a man in transition, it requires great communication. That's an area we need to continue to improve upon."Generally with a younger team and younger guys playing key roles, younger players in general don't talk as well on the court as older players."
The Mavericks reached the postseason in 2013-14 for the first time as a Division I program, defeating North Dakota in the first round of the CIT before falling to Murray State. Omaha returns four starters, including leading scorer C.J. Carter, with hopes of contending for another postseason berth.
Marquette will be looking to bounce back from a loss to Ohio State that was not as close as the final score made it seem. The Golden Eagles were down by 20 points with three minutes to play before ending the game on a 12-3 run.
Despite the setback against the ranked Buckeyes, junior forward Steve Taylor Jr. felt the Golden Eagles let an opportunity slip away.
"We took that we can be a really good team," Taylor Jr. said. "We should have beat Ohio State. It was a bad loss, but it was eye opening for everybody that we can be a really good team."
Wilson update: Senior point guard Derrick Wilson was able to play 19 minutes at Ohio State on Tuesday despite being listed as questionable with a lower leg injury.
Wilson has been upgraded to probable for Saturday and is expected to play against Omaha. The health of every player on Marquette's roster is important due to the Golden Eagles only having nine available bodies until Dec. 14.
"He felt pretty good," Wojciechowski said. "He hasn't been able to practice a full practice, but he's feeling better day-to-day."
Odd man out: Despite the short roster, sophomore point guard John Dawson did not play against Ohio State after playing just four minutes in the season opener against Tennessee-Martin.
Dawson averaged 2.0 points in 10.2 minutes over 24 games as a freshman in 2013-14, including scoring 12 points in 31 minutes in Marquette's 80-72 overtime victory at Georgetown on Jan. 20.
While they only have nine players eligible until Luke Fischer can play against Arizona State on Dec. 16, the Golden Eagles aren't short of bodies in the backcourt, something hurting Dawson.
"In terms of guys' playing time, (limitations) could be due to fatigue, it could be limited due to fouls or they may not play as much because the guys in front of them are playing better," Wojciechowski said. "Really, it is that simple. Everybody on the team needs to stay ready to contribute, John included. All of our guys need to be ready. All of our guys will be called on to contribute at some point."
Slow start: After a strong freshman campaign landed him on the Big East's All-Rookie team, Deonte Burton was expected to help carry the scoring load for Marquette.
But through two games, the Milwaukee Vincent High School product has scored a total of 12 points in 25 minutes. Burton scored 10 points in the first half against UT-Martin, but he picked up his third and fourth fouls quickly and played less than a minute in the second half.
Burton played 13 minutes against Ohio State and scored just two points on 1-of-4 shooting.
"I thought in the first game he gave us good minutes but he was hamstrung by foul trouble," Wojciechowski said. "I think Deonte is going to have a really good year. He too is learning. He's a guy that can score, but he has to contribute in other ways too, in terms of rebounding and defense.
"I have confidence in Deonte, and I think he's going to have an excellent year for us."
Follow Andrew Gruman on Twitter
---