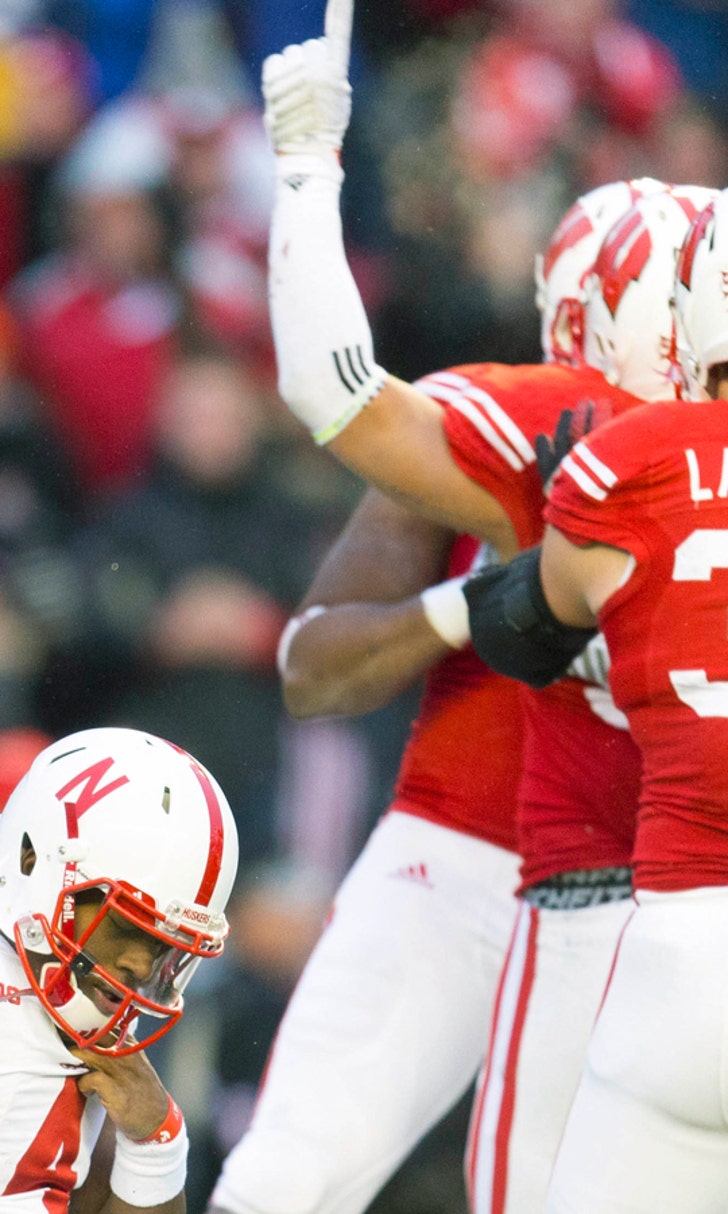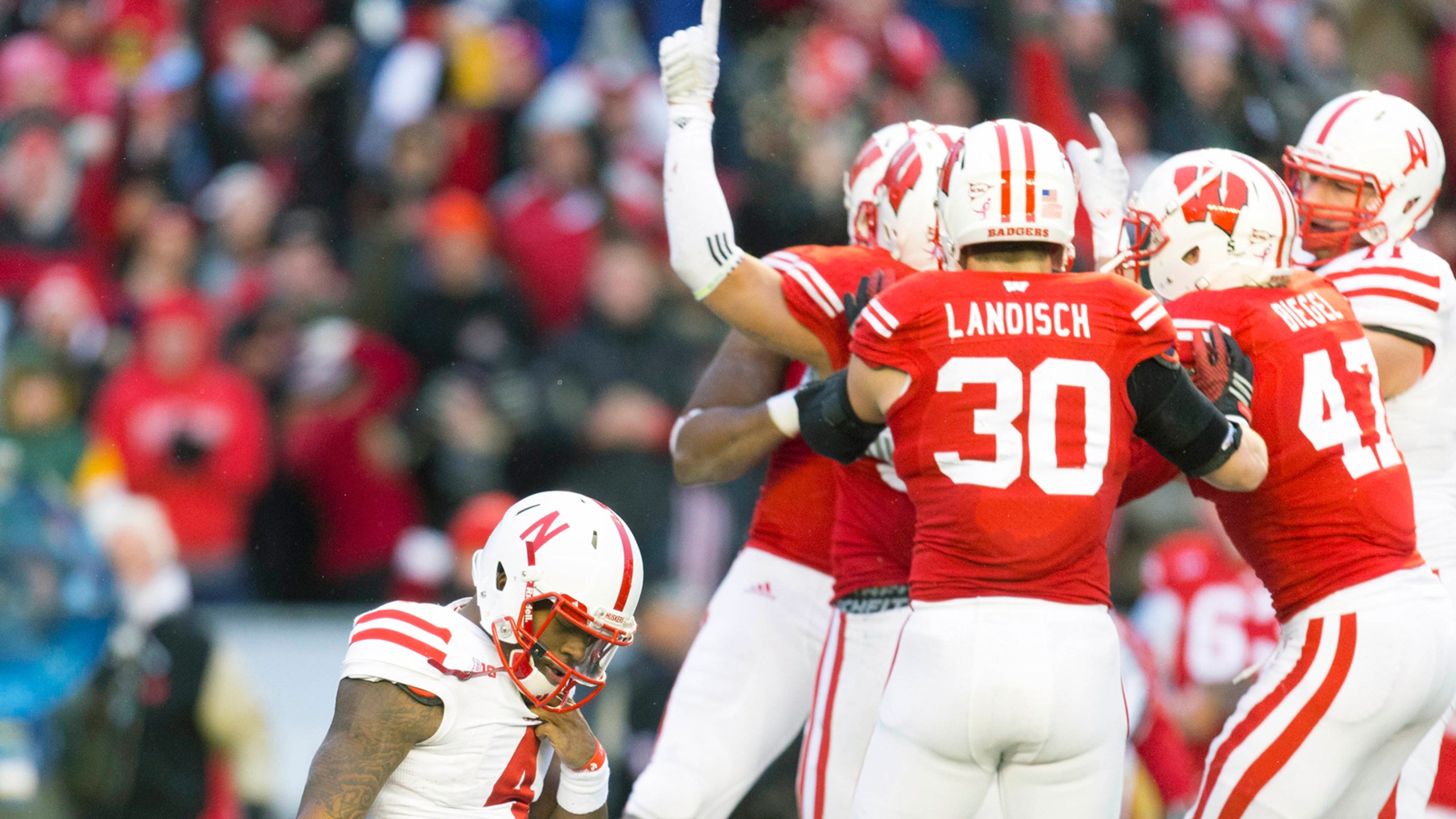 Notebook: Badgers' defense holds strong vs. No. 16 Nebraska
BY foxsports • November 16, 2014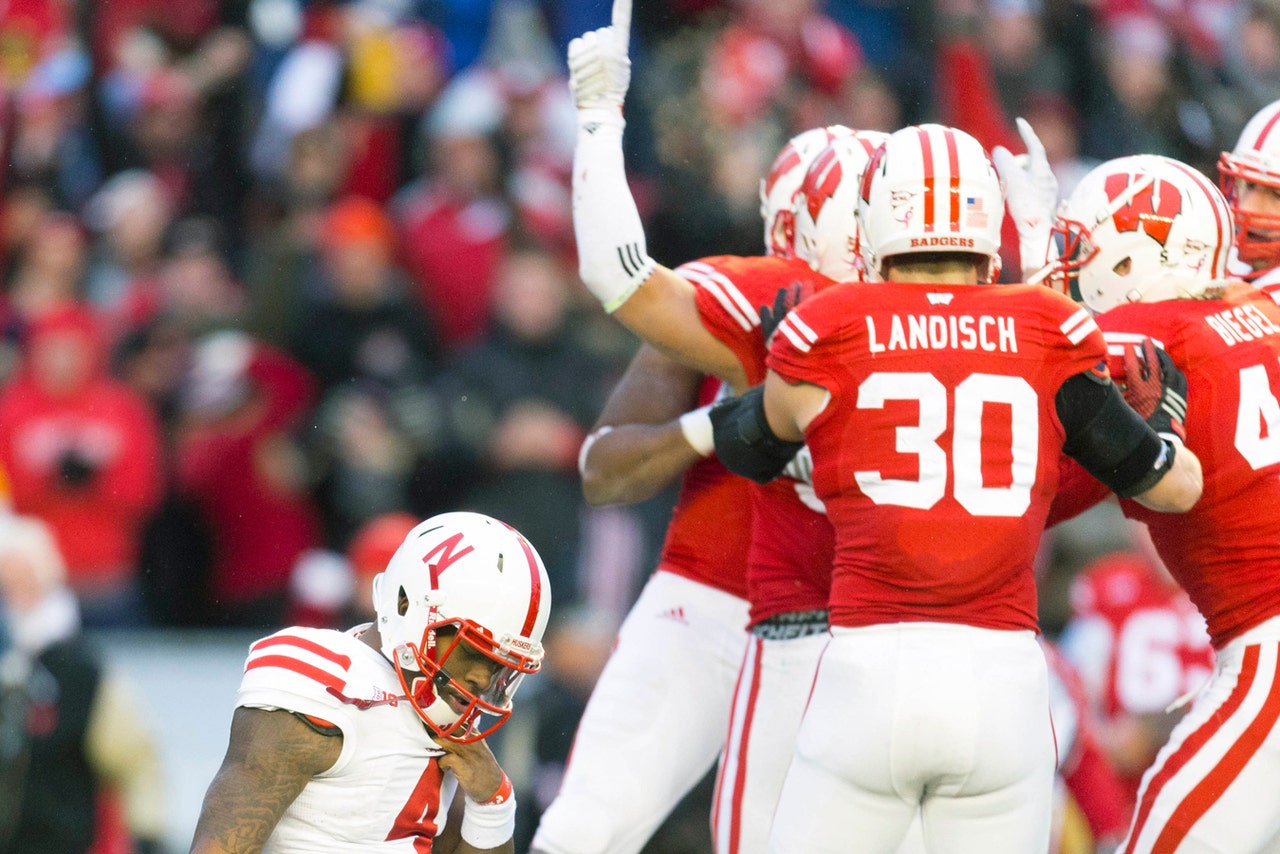 MADISON, Wis. -- Members of Wisconsin's defense would've been well within their rights to start pointing fingers in every direction early in Saturday's game against Nebraska. A fumble, a botched punt and another fumble gave the Cornhuskers three possessions in Badgers territory -- with an average starting field position of the 34-yard line.
Those three possessions resulted in 17 Nebraska points, and when Wisconsin fell behind by two touchdowns, it appeared as though the Badgers' Big Ten title hopes were on their way to being smashed.
That is, until they weren't.
Wisconsin's defense held strong through the remainder of the game, running back Melvin Gordon set the FBS single-game record with 408 rushing yards, and the Badgers scored 56 unanswered points in a dominating, 59-24 victory at Camp Randall Stadium. And the team's defensive focus did not waver.
"We never fault the offense," Badgers linebacker Marcus Trotter said. "We can play on the 1-yard line or the 40-yard line, it doesn't matter. We can still hold them. Even if the offense puts us in a bad position, it doesn't really matter. We can still hold off Nebraska, but we didn't. That's really on us more than anyone else."
Saturday's game did not begin very auspiciously for Wisconsin, when receiver Kenzel Doe fumbled the ball away on the third play from scrimmage. Nebraska kicked a field goal for a 3-0 lead, but the Cornhuskers again took advantage of good field position when third-string quarterback Bart Houston's rugby-style rollout punt caromed off a teammate and landed only 18 yards down the field. Soon, Nebraska led 10-0 and then 17-3 after Gordon lost the first of two fumbles.
Wisconsin began the day ranked No. 1 nationally in total defense (251.1 yards per game). The Badgers also ranked third in scoring defense (14.3 points per game), third in passing defense (156.8 yards) and fifth in run defense (94.3 yards). But Saturday's game was the first time Wisconsin had faced an offense ranked in the top 40 in the country, and the Badgers' defense responded to the challenge after the rough start.
"Defensively, this group is they prepare like really no defense I've ever been around," Badgers coach Gary Andersen said. "And they consistently have done that for, I said a week ago we have three, we'll see what we're talking about this defense in three weeks, and I'll say now, we'll see what we're talking about this defense in two more weeks."
Nebraska quarterback Tommy Armstrong Jr. completed just 6 of 18 passes for 62 yards with one touchdown and one interception. And the Cornhuskers ran the ball a combined 46 times for 118 yards -- an average of 2.6 yards per carry.
"I definitely think it was one of our better performances," Badgers cornerback Darius Hillary said. "Coming into the game, we already knew they had a strong running game and a strong quarterback run and they had guys on the edge that the quarterback could get the ball to. Obviously we started off a little slow.
"Sometimes that's going to happen. But our coaches just said just to keep fighting, keep battling back. It's a four-quarter game. That's what we made it into mentally. So I definitely think we got the job done today and I'm excited for next week."
Clement OK: Badgers backup running back Corey Clement endured a scare during the second quarter when he injured his right shoulder while diving on a 17-yard touchdown run that tied the game at 17. Clement was evaluated on the bench by team trainers and walked to the locker room. He returned for the second half but carried only five times for 22 yards in the game.
"It was just a little shoulder sting," Clement said afterward. "I'll be fine for the next week. It was kind of a weird land that I had for my shoulder. Always happens for me. I was kind of annoyed again that it happened because it happened earlier in the season. So I'm just going to give it a few days to see how it feels."
Clement said he never was concerned the injury was anything more serious.
"Not at all," he said. "It always happens to me. It happened in high school, little league. I'm really not too shocked as to why it happened."
Follow Jesse Temple on Twitter
---