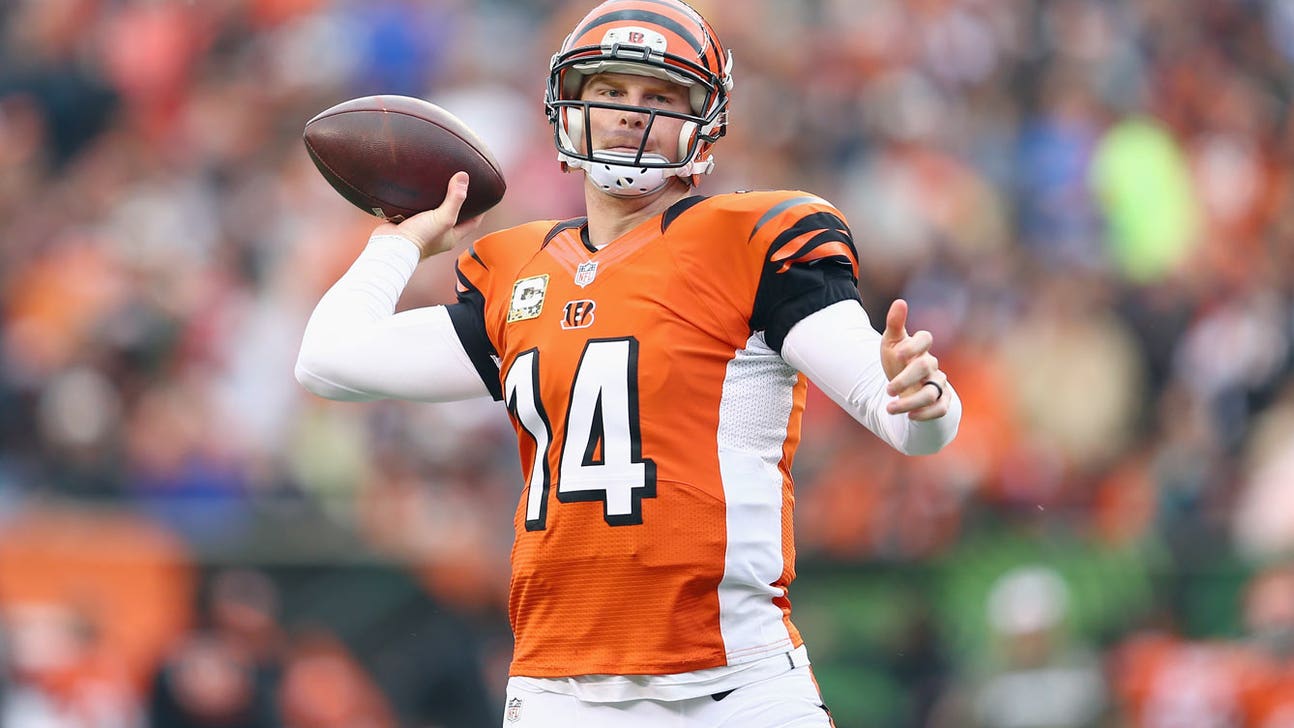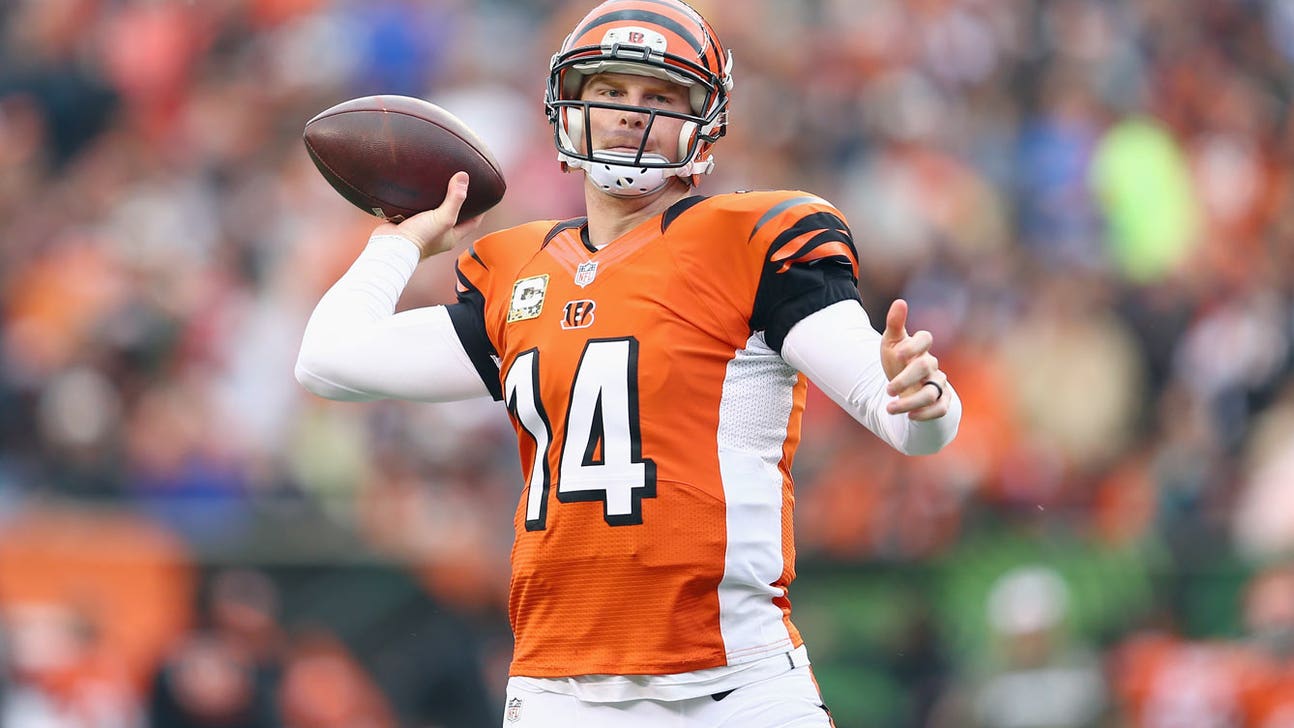 No doubt about Dalton
Published
Feb. 22, 2014 8:04 p.m. ET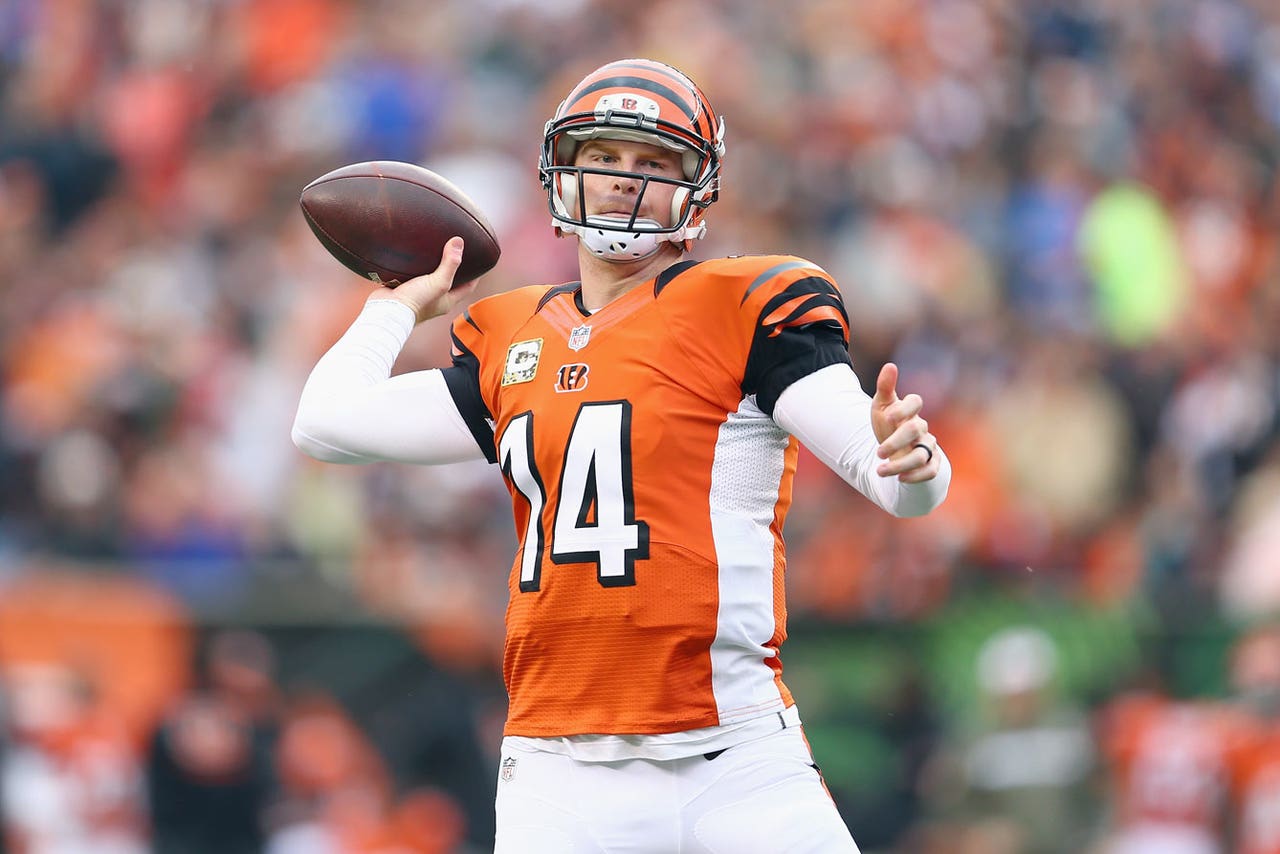 INDIANAPOLIS -- Hue Jackson would like to make one thing perfectly clear to everyone.
"I like Andy. I like what Andy brings to the table for us," said the Bengals' new offensive coordinator Saturday during a break at the NFL Scouting Combine.
He was talking about his quarterback, Andy Dalton.
Dalton threw for a franchise-record 4,296 yards and a franchise-record 33 touchdowns last season in his third season as the starter but there are plenty of question marks surrounding him, most of which stem from three consecutive poor performances in the postseason. He committed three turnovers on three consecutive possessions in the second half of last month's 27-10 losing debacle against San Diego at home.
Jackson isn't saying Dalton is all he can be. Hardly. But make no mistake about where Jackson stands when it comes to Dalton.
"There is no question in my mind about him, just so you guys can hear me say it again," said Jackson. "After doing this self-scouting, evaluating everything that I've seen there is one thing I can be very sure about: that he is the right man for the job."
Dalton has not had any competition for the starting job since the Bengals drafted him in the second round in 2011. The Bengals are not going to draft a quarterback in the first round of this year's draft. They hold the No. 24 pick and have plenty of other areas to address. There is nothing, however, precluding them from taking one shortly thereafter.
There are three other quarterbacks on the roster behind Dalton: veteran Josh Johnson and youngsters Zac Robinson and Greg McElroy. The question the Bengals have to ask and answer for themselves is: Can any of these guys take over and run the team if Dalton goes down?
Dalton has never missed a game; his one significant injury came in his NFL debut at Cleveland when he sat out the second half against the Browns with a bad wrist. His durability is a valuable attribute but quarterbacks get hurt.
A little push in competition wouldn't hurt, either.
"We have some young men (backups) who are signed to our team but we're always trying to get better," said Jackson. "If there is a good (quarterback) on the board that the organization feels good about then I think we would (draft one)."
Part of Jackson's responsibility as the offensive coordinator will be to put Dalton in the best possible situations. That can take many different forms but a more effective running game is a good place to start. That doesn't necessarily mean being run-centric. It does mean being better than averaging 4.0 yards per carry.
"You have to productively throw the football in the NFL," said head coach Marvin Lewis. "You can't turn the football over, and you've got to be able to run the football and be more physical. That's all a part of what we want to do. But that's not a change from where we were; that's just going back and putting a redirection on it, a target on it."
The 430 points the Bengals scored as a team last season were the third-most in franchise history. Returns by the defense and special teams did account for seven of the team's 54 touchdowns but the offense finished ranked 10th in the NFL by averaging 368.4 yards per game. That's not too shabby and a good spot for Jackson to start working.
He believes Dalton can be the quarterback to take the Bengals to greater heights.
"Andy can do it all. I haven't seen anything he can't do," said Jackson. "He ran with the ball last year. Obviously he threw it all over the yard, and obviously he ran our football team. At the end of the day, that's the characteristics that we're looking for in a quarterback for our football team as well as our organization.
---