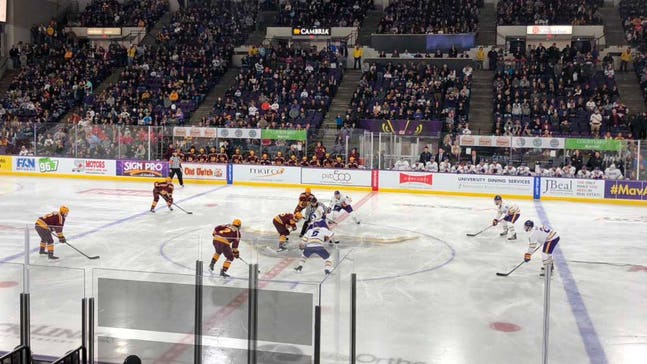 No. 4 Mankato tops Gophers 2-1 to complete inner-state sweep
Published
Nov. 4, 2018 12:17 a.m. ET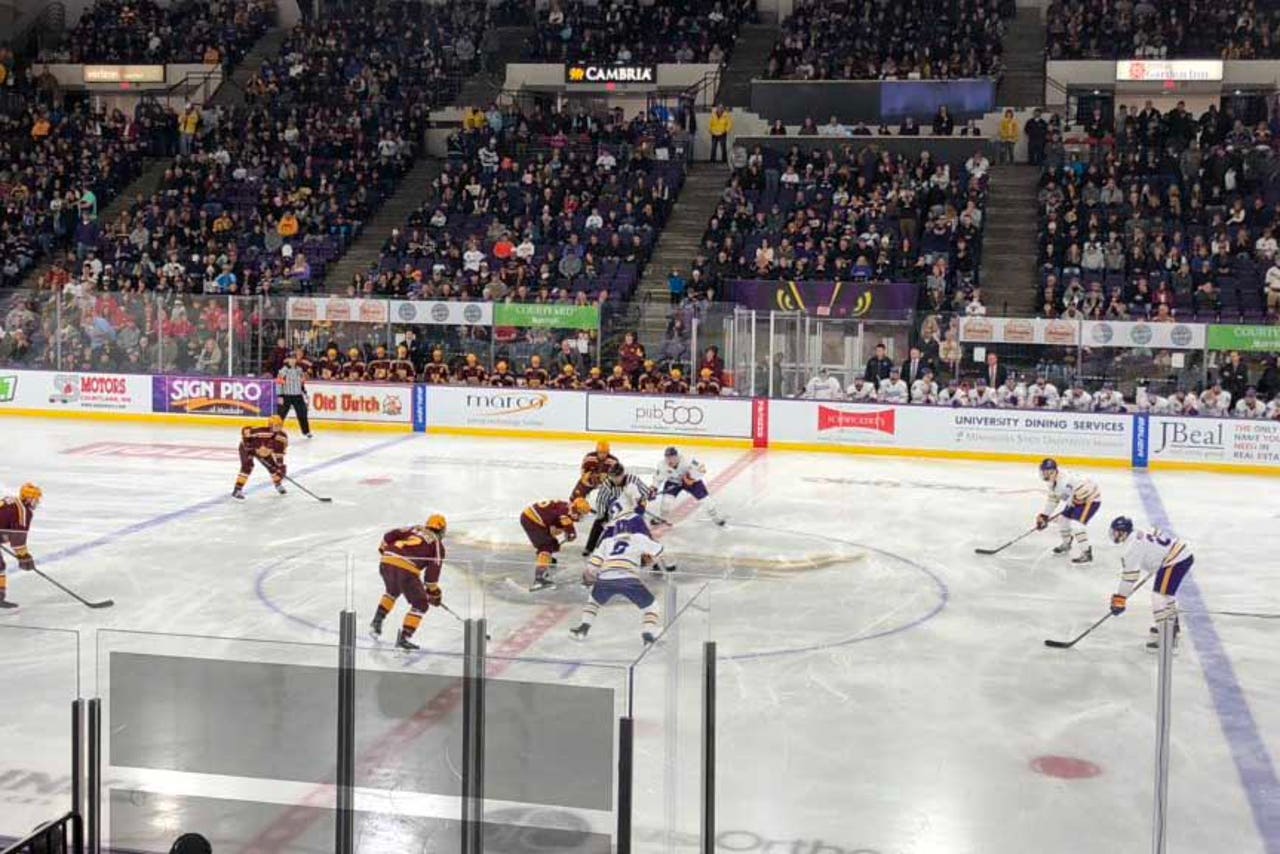 In front of over 5,000 fans at the Verizon Center in Mankato, Minn., the hometown Mavericks defeated the No. 8 Minnesota Gophers 2-1 to complete an inner-state sweep.



The Gophers, coming off a 5-1 loss to Mankato the night before, struck first on Tyler Sheehy's power-play goal at the five-minute mark of the opening period.

But Mankato answered with two goals of its own in the second frame -- one on the power play -- and held on in the third period to preserve the victory. Parker Tuomie scored his fifth goal of the season, while Jake Jaremko notched his first for the Mavs.

Minnesota committed seven penalties in the loss.

"We had to use a lot of energy killing penalties," Gophers head coach Bob Motzko said. "Outside of that, our guys came to compete tonight."

The Gophers are 1-3-1 in their first five games under Motzko, who was hired in late March.

The fourth-ranked Mavericks are now 7-1 overall.

UP NEXT

Gophers: Another rivalry matchup. Minnesota visits the Kohl Center for a two-game border-battle series with the Wisconsin Badgers.

Mavericks: Mankato has a well-earned week off of play before playing Ferris State on Nov. 16-17.


---