No. 25 UCLA beats Colorado 40-37 in 2 OTs
BY foxsports • October 25, 2014
Quarterback Brett Hundley scored on an 8-yard touchdown run in double overtime to give No. 25 UCLA a 40-37 victory over Colorado on Saturday.
UCLA (6-2, 3-2 Pac-12) squandered a 17-point lead in the fourth quarter as Colorado tied the game on a 35-yard field goal by Will Oliver with 36 seconds remaining.
The teams traded field goals in the first OT. The Bruins then stopped the Buffaloes (2-6, 0-5) in the second OT and they settled for a 34-yarder from Oliver.
Hundley faked a handoff and went into the end zone untouched for the winning score.
The junior quarterback rushed for 110 yards. Hundley also threw for 200 yards and one TD pass, giving him 67 in his career and moving him one away from tying Cade NcNown for most in program history.
Paul Perkins rushed for 180 yards and two TDs, including a 92-yard score in the first quarter.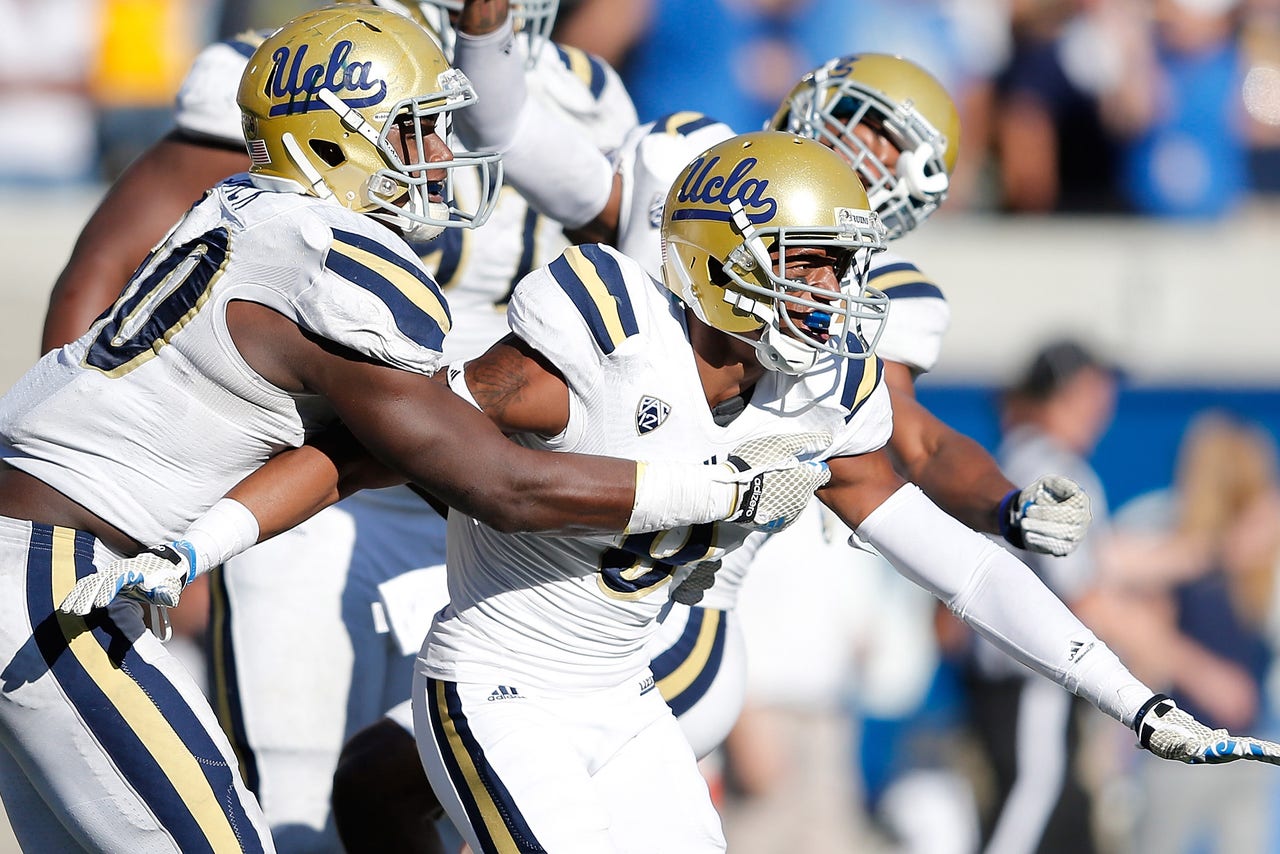 Rios ready to go toe-to-toe with CFB's best WRs after beating illness
Sefo Liufau finished with two TD passes. He has 23 TD passes this year and broke Koy Detmer's single-season mark.
Once again, Colorado struggled at the start, falling behind 17-0 after the first quarter. Last weekend at USC, the Buffaloes were behind 28-0 after the opening 15 minutes on their way to a 56-28 drubbing.
This time, they rallied.
However, a penalty at the end of the first half loomed large for Colorado. The Buffaloes had the ball at the 4, but were called for a false start that ended the half without running a final play.
Down 31-14 late in the third after a short score by Myles Jack, Colorado climbed back into the game behind the right arm of Liufau, who connected with Bryce Bobo for TDs of 38 and 3 yards.
Liufau was leading another drive when Marcus Rios thwarted it with an interception.
Colorado got the ball back after stuffing UCLA on fourth down.
The Buffaloes went on a nine-play, 59-yard drive that culminated with a 35-yard field goal from Oliver.
Colorado suffered a big loss in OT when safety Tedric Thompson was injured on a play. He was strapped to a back board and taken off the field in a cart. He lifted his hands and covered his face as he exited the stadium to applause.
Perkins got the Bruins going early. On their first play from scrimmage, Perkins headed left, found a seam and scampered 92 yards down the sideline for a score. That play tied for the second-longest run in school history. The longest was 93 by Chuck Cheshire against Montana in 1934.
The Bruins led 24-14 at halftime, pushing the team's record to 22-0 under coach Jim Mora when they go into the locker room ahead. They're also 12-4 under Mora in true road games.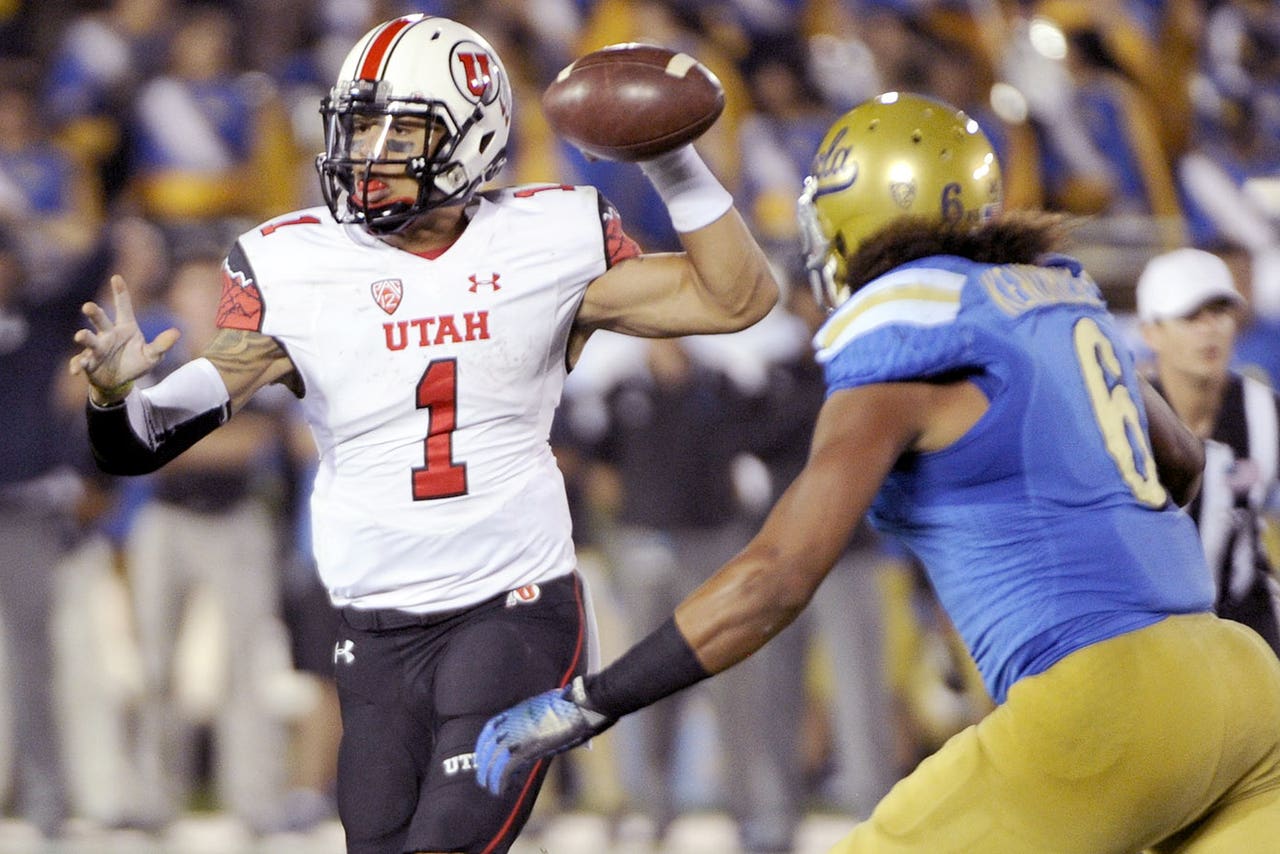 Lott IMPACT Trophy names quarterfinalists, including Kendricks (UCLA), Williams (USC)
Unlike last weekend, the Buffaloes worked their way back into the game after falling behind early. Trailing 24-7 late in the second, they kept a drive going when Ishmael Adams' interception was negated by a pass interference penalty.
On the next play, Jack snuffed out a trick play by intercepting a pass from receiver Nelson Spruce. That turnover also was negated by a defensive penalty. Mora was incensed on the sideline, ripping off his hat as he complained to the officials.
The Buffaloes took advantage when Michael Adkins weaved his way in from 17 yards to make it a 10-point game.
Colorado had a chance to climb even closer after pouncing on a Hundley fumble deep in UCLA territory. With 24 seconds left, the Buffs thought receiver D.D. Goodson got out of bounds after a catch at the 4. He didn't and the clock was moving.
Unaware, and with no timeouts, Liufau tried to assemble the offense and right tackle Stephane Nembot jumped offside, leading to a time runoff and ending the half. Coach Mike MacIntyre buried his face in his hands in frustration.
---