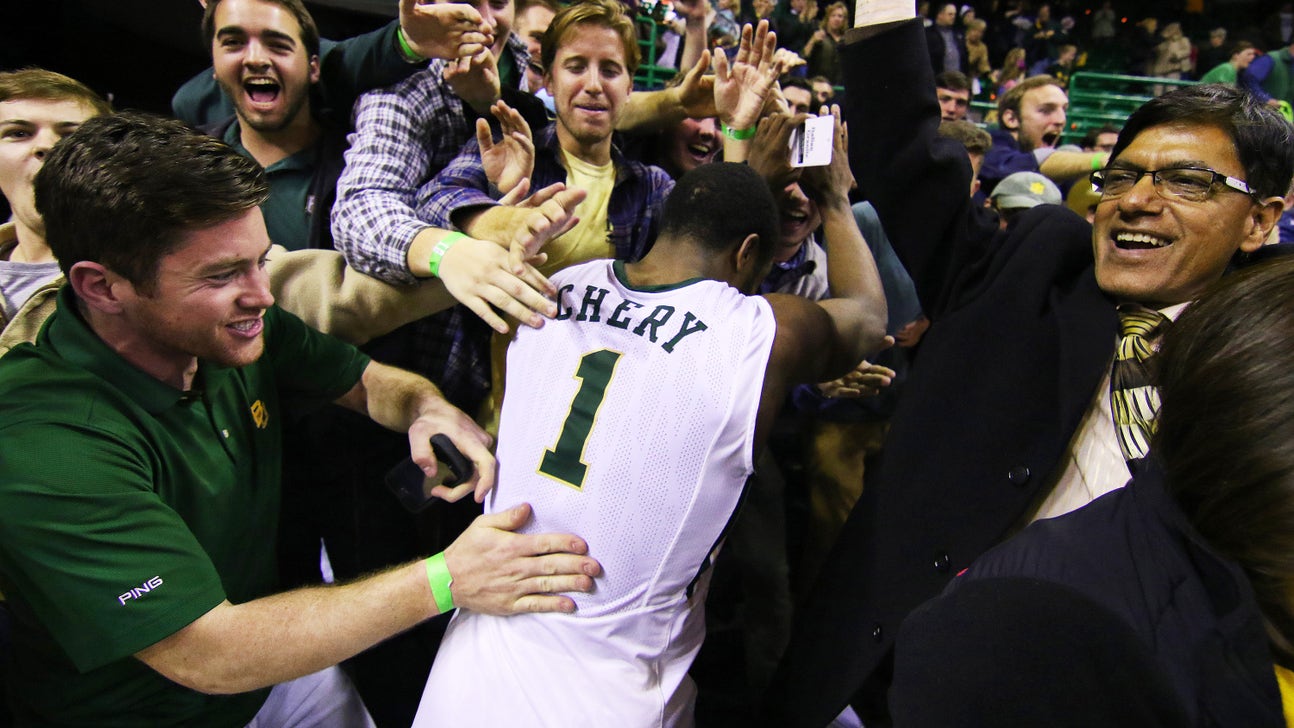 No. 14 Baylor rallies past last-place Texas Tech
Published
Mar. 7, 2015 12:58 a.m. ET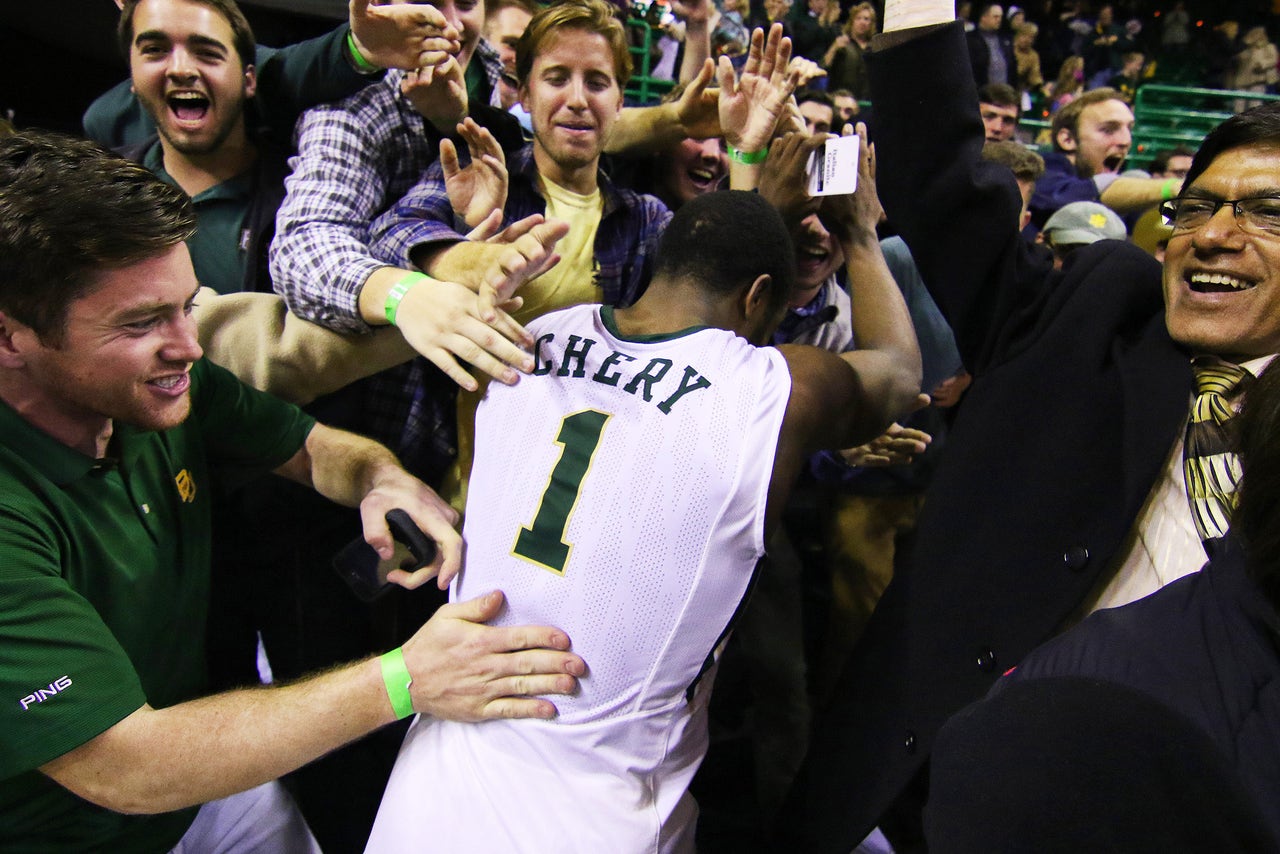 WACO, Texas (AP) -- Kenny Chery was serenaded with a senior night twist with the playing of the Canadian national anthem before his final home game for No. 14 Baylor.
The point guard from Montreal then came out hot from 3-point range to help offset a career night from Texas Tech's Devaugntah Williams, and fellow senior Royce O'Neale finished a stirring rally against the last-place Red Raiders.
Taurean Prince scored a career-high 24 points, Chery and Rico Gathers scored 18 apiece and the first of consecutive 3-pointers by O'Neale gave the Bears their first lead in the final 3 minutes after trailing by 12 in the second half of a 77-74 win over Texas Tech on Friday night.
"It's real tough when you're pressing," Baylor coach Scott Drew said. "Everybody wanted to win for Royce. They wanted to win for Kenny. The only thing that I really got to credit is the perseverance to stay within the game because we could have gotten more frustrated and we didn't."
Chery had three of his four 3-pointers in the first half for Baylor (23-9, 11-7), which was assured no worse than the No. 4 seed for the Big 12 tournament next week. The Bears could finish as high as second.
Williams was 8 of 9 from long range and scored a career-high 28 points for the Red Raiders (13-18, 3-15), who couldn't hold on and lost their 28th consecutive road game against a ranked team in second-year coach Tubby Smith's 800th career game.
"This is the best game we've played this year as far as a complete game," said Smith, whose team was coming off an upset of Oklahoma State but is now locked into the last seed in the 10-team conference tournament. "Other than making shots when you have to, we did everything else."
The Red Raiders have been held under 50 points in six of their Big 12 defeats, including a 54-49 loss to Baylor in Lubbock less than three weeks ago. But they surpassed that with 13:15 remaining when Williams gave them their biggest lead at 51-39 on his sixth 3-pointer.
Baylor battled back, though, with Prince capping a 15-4 run that pulled the Bears within 55-54. The Red Raiders were up 65-59 when Prince, who also had a game-high nine rebounds, started a 12-0 run with a pair of free throws.
O'Neale, who had 10 points, finished the spurt with a pair of 3s from the left corner for a 71-65 lead. The second shot kept alive Baylor's streak of leading every game by at least six points this season. Unbeaten Kentucky is the only other team to do that.
"We knew we were going to come back," O'Neale said. "It's college basketball. One team's going to go on a run, the next team's going to come back, especially in this league."
SUDDEN HOT SHOTS
Texas Tech, shooting 30 percent on 3-pointers coming in, maintained a first-half lead by hitting five of six from long range and was 10 of 19 from beyond the arc for the game.
The early hot streak included the first three shots by Williams in the first 5 minutes. The Bears trailed at the break for just the fourth time this season.
A LITTLE PEP TALK
Baylor finished off its rally not long after 2011 Heisman Trophy winner Robert Griffin III took the floor during a timeout and tried to fire up the crowd with a short pep talk. The Washington Redskins quarterback left the court to chants of "RG3."
TIP-INS
Texas Tech: The Red Raiders' last road win against a ranked team was in Bob Knight's last full season as a coach on Feb. 13, 2007, when the Red Raiders beat No. 6 Texas A&M 77-75. Tech is 0-12 away from home this season. ... Keenan Evans had 15 points for his third double-figure scoring effort in four games. He had two before the current stretch.
Baylor: Lester Medford had six assists to give him 103, marking the first time Baylor has had three players with at least 100 assists in the same season. O'Neale and Chery, both with 105, are the others. ... Gathers had seven rebounds and finished seven shy of Blake Griffin's record of 215 in Big 12 games.
UP NEXT:
Texas Tech: First round of Big 12 tournament on Wednesday in Kansas City, Missouri.
Baylor: Big 12 tournament quarterfinals on Thursday.
---