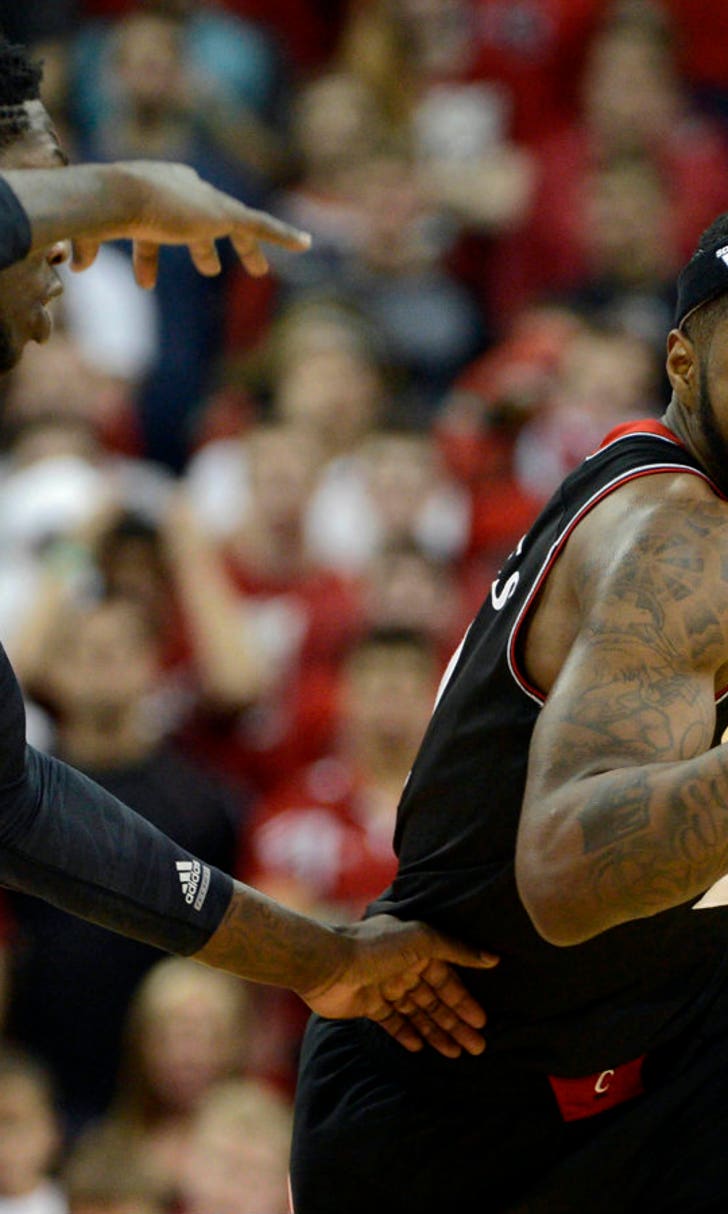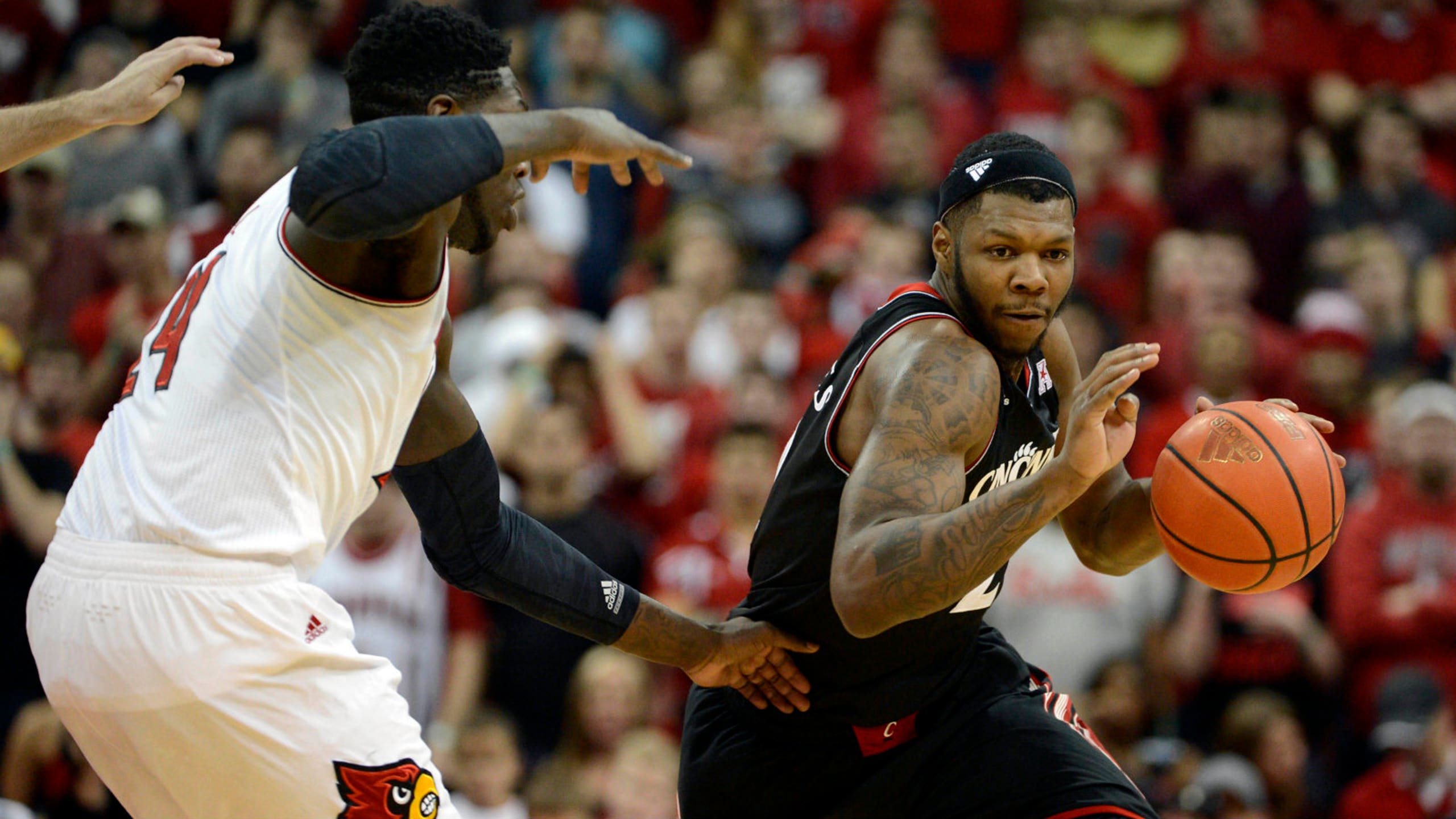 No. 13 Cincinnati edges No. 12 Louisville 69-66
BY foxsports • January 30, 2014
LOUISVILLE, Ky. (AP) -- Sean Kilpatrick scored 28 points, including six free throws down the stretch that helped No. 13 Cincinnati rally for a 69-66 victory over No. 12 Louisville on Thursday night.
Unfazed despite blowing a 17-point lead in the second half, the first-place Bearcats (20-2, 9-0 American Athletic Conference) regrouped to hold the Cardinals to just two points over the final 5 minutes to win the conference showdown with a big hand from Kilpatrick.
Down 64-61, Kilpatrick made two from the line before Justin Jackson's tip-in gave Cincinnati the lead for good with 1:41 left. After Russ Smith's missed layup and Montrezl Harrell's turnover, Kilpatrick closed with four more free throws in the final 9 seconds to cap the Bearcats' 13th straight win that put them 2 games ahead of Louisville (17-4, 6-2).
All of Kilpatrick's late his free throws were big in providing a cushion that offset Terry Rozier's two from the line that brought Louisville within a point with 7 seconds left and left the Cardinals' Luke Hancock with a 3-point attempt in the final seconds that missed.
Kilpatrick finished 11 for 11 from the line.
Jackson, questionable for the game with an ankle injury, started and finished with 11 points, nine rebounds, two blocks and two steals in 37 minutes. Shaquille Thomas added 11 points and Titus Rubles eight with rebounds for the Bearcats, who shot 63 percent in the second half and 49 percent overall (23 of 47).
Harrell had 18 points for the Cardinals, who shot 44 percent (26 for 59) and snapped a four-game winning streak. Hancock and Russ Smith each added 16 while Rozier had 10.
Cincinnati also controlled the boards 36-25, which proved critical in avoiding the embarrassment of the big second-half lead.
That was the value of having Jackson back after he sustained a left ankle sprain in the first half of Sunday's win over Temple. Despite missing Tuesday's practice that put his availability in question, the Bearcats' best defensive player looked just fine running the floor and proved it by making plays on both ends at key moments.
Louisville was healthier as well with the return of point guard Chris Jones from a three-game absence with a strained oblique muscle. Though Rozier had been solid in his place alongside Smith, Louisville coach Rick Pitino said his presence was important to the Cardinals' quest to improve.
Jones' four second-half points were certainly helpful in rallying Louisville from a huge deficit built by a Bearcats squad that seemed poised to break the game open after leading 28-20 at the break. Kilpatrick and Ge'Lawn Guyn opened with back-to-back 3-pointers to start Cincinnati's 6-of-7 start from the field en route to its biggest lead at 44-27 with 16:33 remaining.
Louisville scored 14 unanswered points in just over two minutes to get within three as Rozier hit from beyond the arc, Harrell added a pair of dunks, Hancock added four points and Smith capped it with a 3-point play at the 13:58 mark.
The Bearcats stretched it back to eight points with 12 minutes left before Louisville answered with another big run, this one a 19-8 surge over 7 minutes resulting in its first lead since the opening minute. Smith's two 3-pointers including the go-ahead basket with 5:01 left led the way, but Jones, Hancock and Harrell added multiple baskets to bring the home crowd to its feet and keep them on edge for the remainder of the game.
Rozier's free throws provided some late help, but those points were all Louisville could get after that as Kilpatrick sealed the game.
---