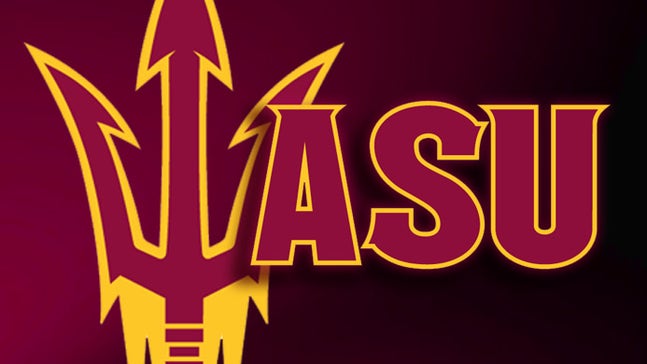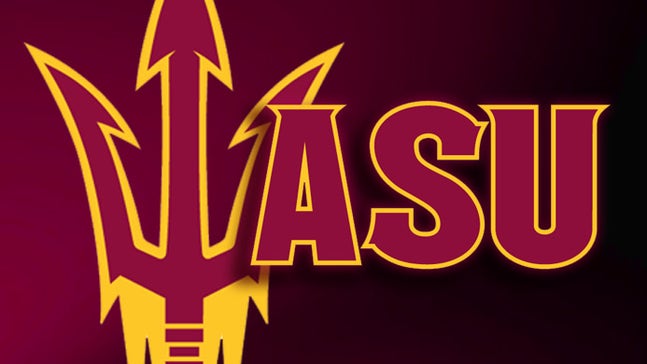 No. 10 Arizona State women rally to beat Utah
Updated
Mar. 4, 2020 3:03 p.m. ET

TEMPE, Ariz. -- No. 10 Arizona State missed 14 straight shots at one point and went 12 minutes without a field goal.
Yet, somehow, with a second-half run and late heroics, the Sun Devils avoided an upset to the 11th-place team in the Pac-12, beating Utah 46-22 on Friday night.
"We have no problem doing ugly and we did ugly today," coach Charli Turner Thorne said. "I don't know what we were doing in the first half on offense but it wasn't anything that we wanted to do."
Sophie Brunner made a layup with 53 seconds left to cap the Arizona State rally from 12 points down in the second half. Sun Devils guard Peace Amukamara hit a free throw with 35 seconds left after a Utah turnover and Utah's Tanaeya Boclair missed a long 3-pointer with 3 seconds left.
The Sun Devils (25-4, 14-3) made just 5 of 24 shots from the field for the half, missing 16 of their last 18 shots. And then they missed seven of their first eight shots of the second half against the bigger, more aggressive Utes. Utah led 24-18 lead at the break.
"Just really disappointing for our kids," Utes coach Anthony Levrets said. "To have persevered through all that we have been through and have an opportunity and let that slide away, I think that hurts pretty bad so we are going to be challenged again.
Cheyenne Wilson scored 13 points, Taryn Wicijowski added 12 points and 14 rebounds and Danielle Rodriguez also had 12 points to lead the Utes (9-19, 3-14), They have lost six of eight.
With 12 minutes left, the Sun Devils were down by 32-20 and shooting 19 percent from the field at that point.
"We were awful, we couldn't make shots, and in the second half we were getting a lot better looks than we were in the first half," Turner Thorne said. "The first half we were settling, the second half we were getting open layups, getting to the free throw line and then weren't hitting them. All we were talking about on the bench was just keep working. They are getting tired."
Utah made six turnovers in a 6 1/2-minute span, which Arizona State turned into nine points.
The Sun Devils, who are a game behind first-place Oregon State in the conference, have won four straight after consecutive losses to California and the Beavers.
"We talked a lot at halftime and then when we got down again in the second half, just playing faster and playing our pace, running hard every time with at least four people and crashing the offensive boards," said Brunner. "Doing the little things. We weren't doing the little things. We were just playing soft. That was our issue."
Brunner had 10 points and eight rebounds for the Sun Devils, who finished with a season-low scoring total. Arizona State, which shot just 33 percent from the field, used an 18-3 run to erase the 12-point deficit.
"What's going on in our mind right before they went on the run, was `we can't let them go on a run,'" Rodriguez said. "We had to answer back and I felt like we didn't do that when they were running."
Wicijowski led the Utes with eight points and nine rebounds in the first half.
Arizona State was the third-best shooting team in the conference at 44 percent coming into the game.
The Sun Devils' previous scoring total this season was in a 50-49 loss to California on Feb. 8.
TIP-INS
Utah: Last in the conference in scoring at 55.5 points a game, the Utes had 15 points in the first 10 minutes of the game but then made six turnovers in the next 4 minutes. ... The Utes held Arizona State scoreless for 5 minutes before Levrets was given a technical foul and Katie Hempen made the two free throws.
Arizona State: The Sun Devils made just one field goal in the final 13 minutes of the first half, going 2 for 18 during that stretch. ... Arizona State beat Utah in Salt Lake City 58-48 on Feb. 1. The Sun Devils were 26-3 at home dating back to last season. ... Kelsey Moos, who missed the last four games with an elbow injury, played 7 minutes and did not score. She had started all 24 of the previous games.
MILESTONES
Utah: Taryn Wicijowski had her eighth double-double of the season and is now third in Utah school history in career rebounds.
Arizona State: The Sun Devils' 25 wins are the third-most in school history. The record is 31 in 2006-07.
UP NEXT
Utah: At Arizona on Sunday.
Arizona State: Hosts Colorado on Sunday.
---