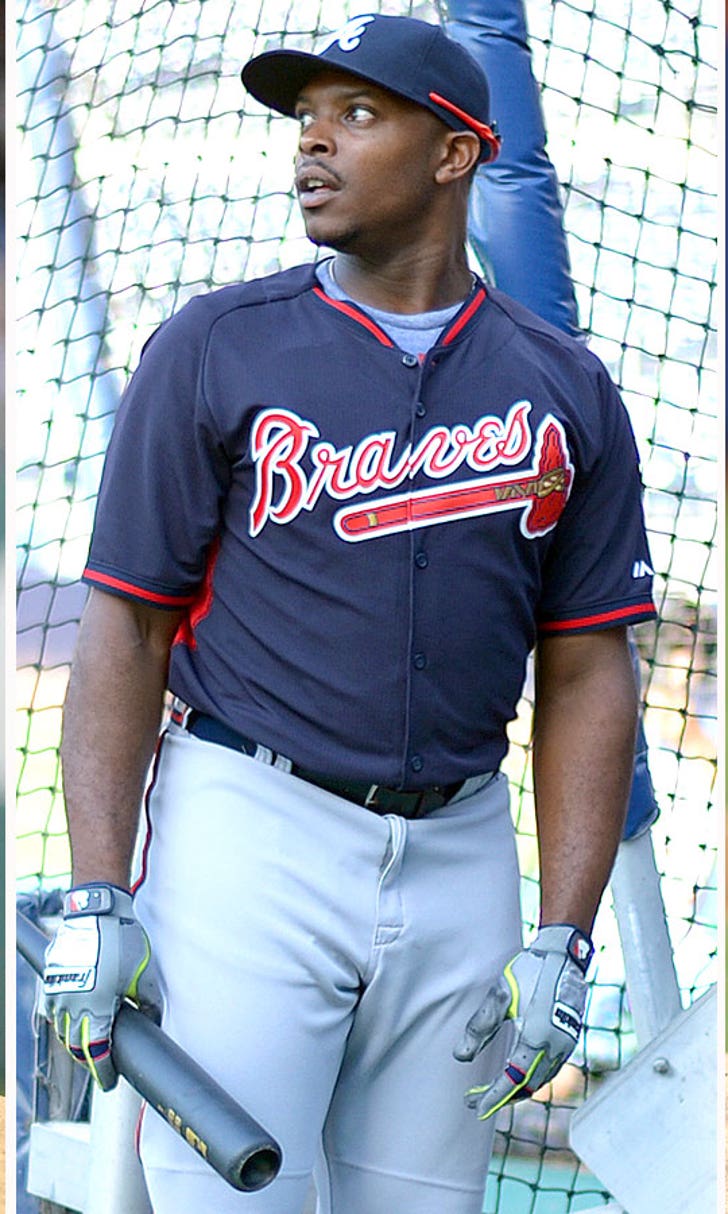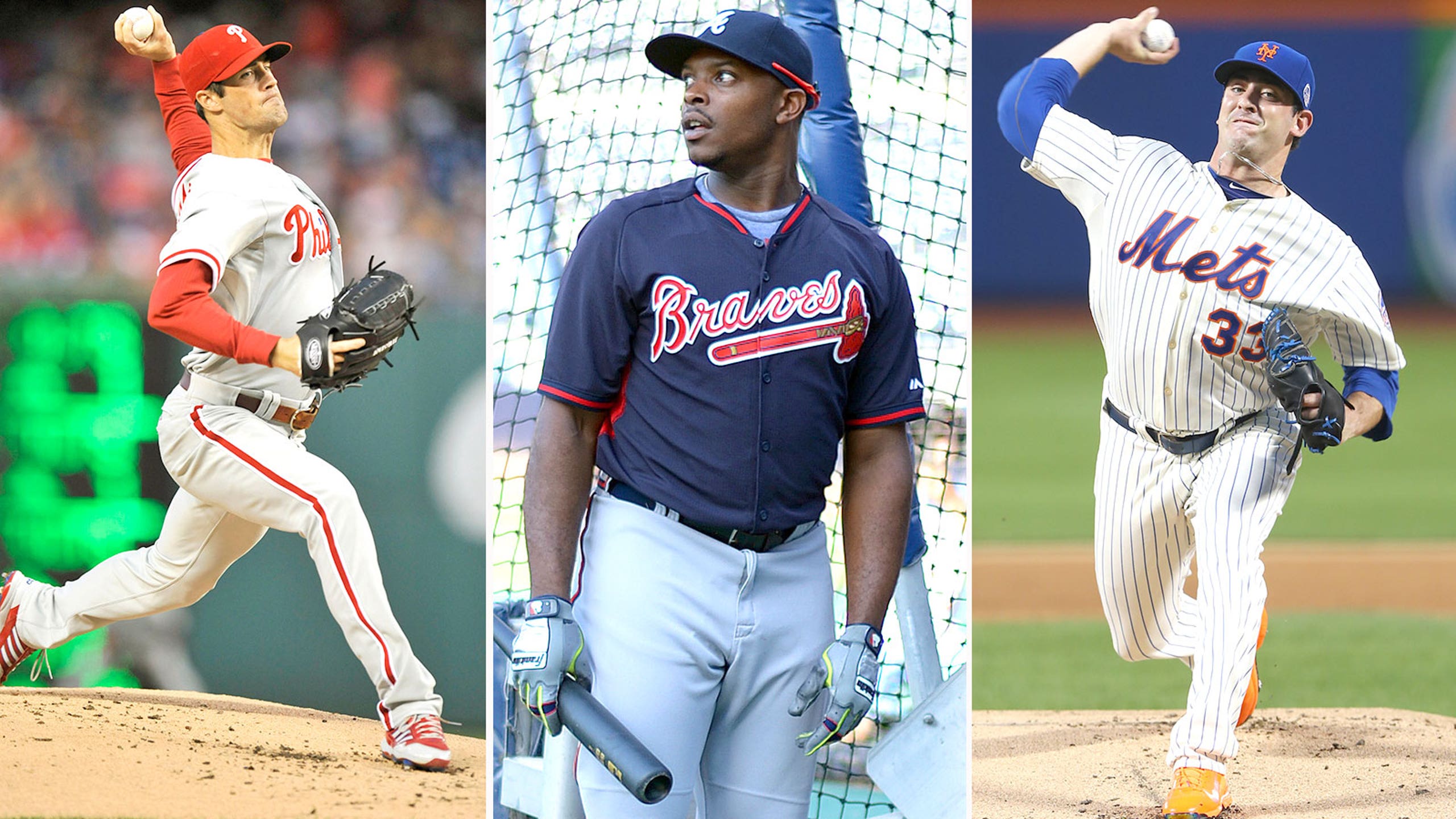 NL East: 5 things we've learned after the Winter Meetings
BY foxsports • December 12, 2014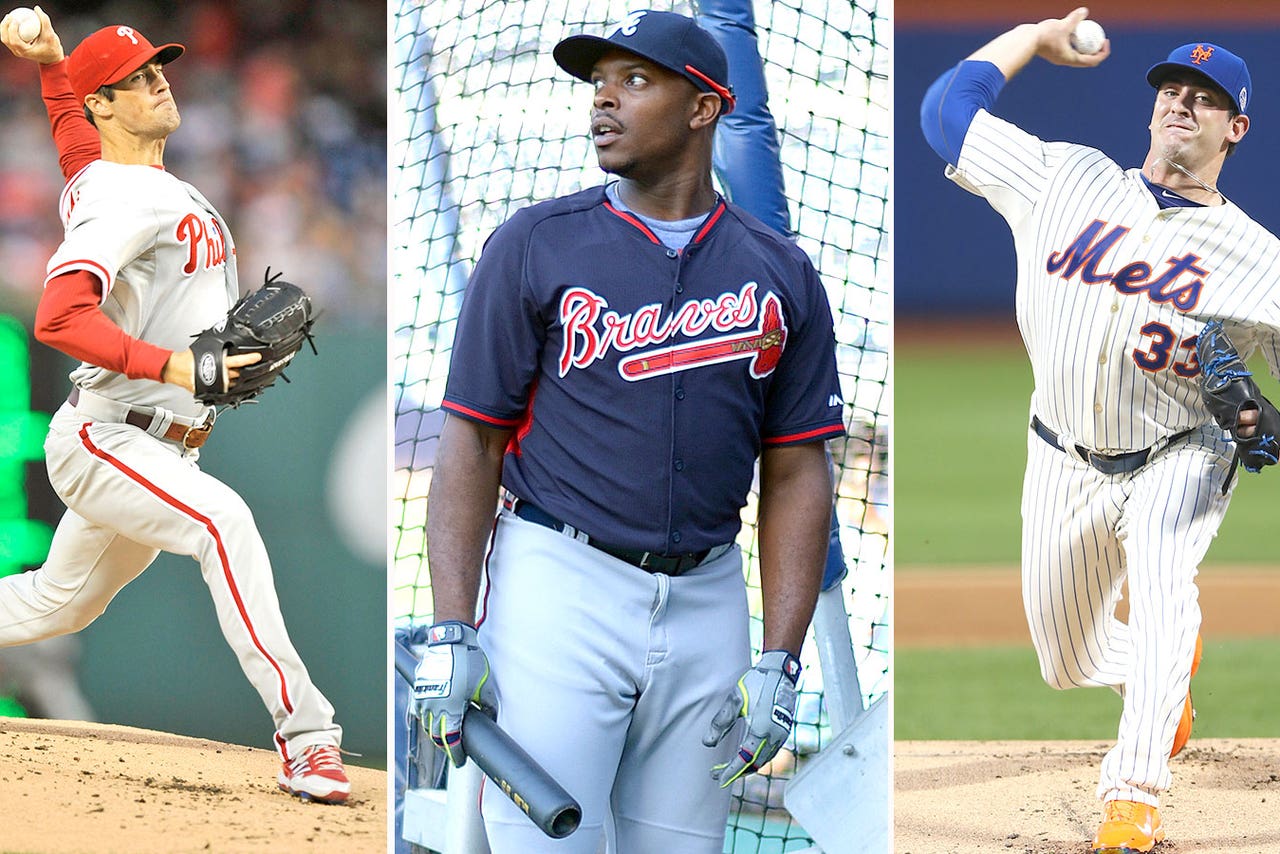 The above line neither endorses nor denigrates the notion of trading Upton (two-year tallies: 56 homers, 172 RBi, 171 runs, .348 on-base percentage) before Opening Day.
It's simply an acknowledgment of how sticky things could get if the Braves don't ink Upton to a contract extension -- sometime in the next 12 months -- and only stand to collect an MLB-draft compensation pick (2016) for one of baseball's most noted power hitters (upon signing elsewhere).
With the recent trade of Jason Heyward (to the Cardinals) and subsequent additions of outfielder Nick Markakis, starting pitcher Shelby Miller and reliever Jim Johnson, it's impossible to gauge whether the Braves -- now helmed by president of baseball operations Johh Hart -- are greasing the wheels for an eventual rebuild ... or priming the pump for another landmark acquisition in the coming months.
It's also hard to tell if Atlanta stands to replicate its deflating 2014 record (79-83) or if that was merely a one-year aberration for a club with numerous 28-and-under core pieces.
So, why the "no-man's" comment from above? Well, if the Braves should maintain a pace of 84-86 wins throughout the 2015 campaign, Hart and Co. will eventually encounter that vital dilemma of either trading Upton at the July 31 deadline ... or riding out Atlanta's pennant chase, knowing the club could miss the playoffs altogether or quickly get booted from the one-game wild card round.
And that particular quandary could play a major role in whether the Braves have the empirical look a championship contender in 2017 -- the first year at gleaming SunTrust Park.
Bottom line: Even if the Braves keep Justin Upton for the coming season ... we're still talking about an offense that, among National League clubs in 2014, ranked 10th in on-base percentage, 11th in batting average, 11th in homers, 11th in hits, 13th in OPS, 14th in runs, 14th in doubles and 14th in RBI.
One last thing: When perusing the respective depth charts on MLB.com's main Web page, the Braves have a minimalistic number of locked-in hitters at all eight positions.
That's uncanny!
During the Winter Meetings, pitching-robust clubs like the Tigers, Red, Sox, Dodgers, Cubs and Marlins (yes, the Marlins!) bolstered their rotations with high-profile signings or prominent trades.
But please don't mistake that flurry of action as an excuse to stand pat, moving forward.
We're just getting started with the three biggest assets left on the pitching tote board: Free agents Max Scherzer (Tigers), James Shields (Royals) and under-contract southpaw Cole Hamels. And things might get really hectic if the Nationals feel inclined to trade Jordan Zimmermann -- arguably the franchise's best pitcher -- before April 1.
Which brings us to this:
**The Red Sox have a lot of 'plus' options in their rotation -- Clay Buchholz, Rick Porcello (acquired on Thursday), Joe Kelly, Justin Masterson (free-agent signee), Brandon Wokman, Wade Miley (trade acquisition). However, none warrant the status of a redoubtable "ace" for a championship-contending club.
**The Dodgers, the new payroll kings of Major League Baseball, have enough blue-chip prospects (Corey Seager, Joc Pederson, Zach Lee and Julio Urias could be game-changers someday) to entice Phillies GM Ruben Amaro into a blockbuster trade.
**The prospect-rich Cubs, the new darlings of baseball, could become viable pennant contenders with the ambitious unveiling of Jon Lester (six-year contract this week) and Hamels (career-best 2.46 ERA last season; annual bet for 200 strikeouts) come April 2015.
**And the win-now Yankees and Tigers might feel obligated to partake in the above sweepstakes ... assuming they believe Hamels -- set to earn $114 million over the next five seasons -- to be the final piece of a championship puzzle.
Adding to the intrigue, the Phillies -- with a three-year average of 76 victories -- are in no position to stand pat and hope their quirky roster of middling newcomers and aging veterans can produce one last 90-victory run.
That purported purge (which began with Jimmy Rollins to the Dodgers) may include 36-year-old lefty Cliff Lee, who surrendered three or less runs in 10 of his 13 starts last year.
Throughout this century, the Marlins have had enough high-end speedsters -- Juan Pierre, Hanley Ramirez, Emilio Bonifacio, etc. -- to remain among the National League leaders in steals.
However, there was also a notable absence of power (and talent) on the majority of Florida clubs during that span, diluting the speed impact.
Fast forward to the present: The trade acquisition of Dee Gordon (MLB leader with triples and steals last season) gives a tangible edge to the Marlins offense, which includes the versatile production of Christian Yelich (a burgeoning batting champ), Marcell Ozuna (23 HR/85 RBI at age 23), Casey McGehee, Jarrod Saltalamacchia and, of course, Giancarlo Stanton -- the fearsome slugger (37 HR/105 RBI last year) who might be a free agent three U.S. presidents from now.
The only major concern: It's eminently possible that Gordon may never duplicate the across-the-board goodness of his 2014 campaign with the Dodgers -- 12 triples, 64 steals, 92 runs, 176 hits, 24 doubles, .326 on-base percentage.
During a lull period of inactivity (either Tuesday or Wednesday), a bulletin delcaring the Mets were "shopping" pitcher Dillon Gee came across the MLB Network.
The news nugget intimated New York's front office was finally ready to endorse a 26-and-under starting rotation of Matt Harvey, Zack Wheeler, Noah Sydergaard, Jacob deGrom (NL Rookie of the Year) ... and either Jon Niese (three-year averages: 10 wins, 133 strikeouts, 3.49 ERA) or the ageless Bartolo Colon (three-year averages: 14 victories, 3.40 ERA) as the sage veteran of the staff.
Instead, the club reportedly listened to a few preliminary offers -- for power bats like Yoenis Cespedes (now with the Tigers) -- and then decided to wait things out over the next few months ... which is certainly their prerogative.
Obviously, rosters don't have to be finalized before the Christmas holiday. Just ask the Braves -- who acquired Justin Upton (January 2013) and Ervin Santana (March 2014) many weeks after Jan. 1.
But here's the deal: Looking at the Mets' current depth chart, there are no glaring holes in the lineup -- unless you ascertain that Lucas Duda has Ike Davis-like tendencies and will never repeat last year's tallies of 30 homers and 92 RBI.
And from a prospects standpoint, the franchise has some interesting assets .... for the 2016-18 seasons.
Bottom line: The Mets need to avoid the half-measures approach and showcase their potential lot of pitching stars (beginning with Harvey -- 2.27 ERA and 191/31 K-BB ratio from 2013) for the upcoming season -- without any caveats.
And trading Gee, Niese, Colon or touted blue-chipper Rafael Montero might expedite that process.
As presently constituted, Washington's stacked veteran club (96-66 last season) remains the favorite to capture the East Division (again) and perhaps claim the National League pennant.
And if general manager Mike Rizzo should somehow convert shortstop Ian Desmond (a free agent next year) into Mariners starting pitcher Taijuan Walker (a superstar in the making), via trade ... then maybe the Nationals would be consensus picks to win the World Series, as well.
After all, the three-time champion Giants (2010, 2012, 2014) only earn World Series titles in even-numbered years.
---