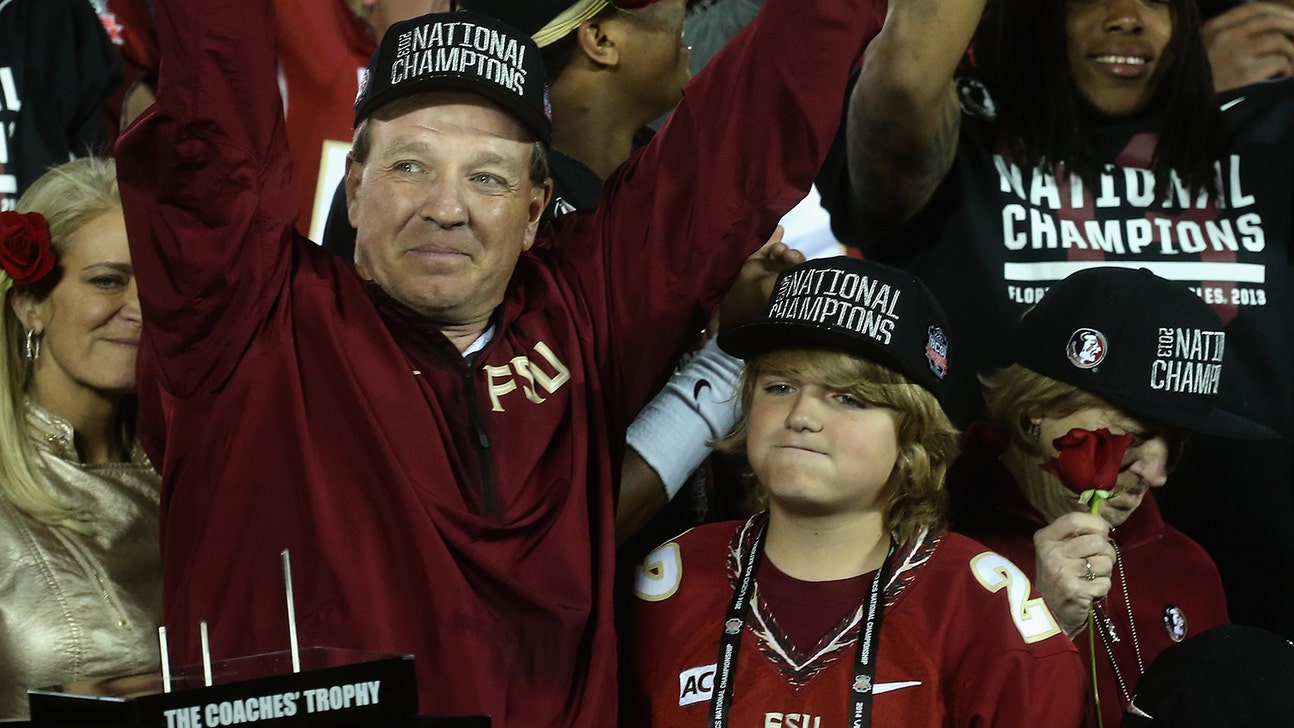 Nike had a problem with Jimbo Fisher's 9-year-old son's clothing
Published
Aug. 1, 2014 4:07 p.m. ET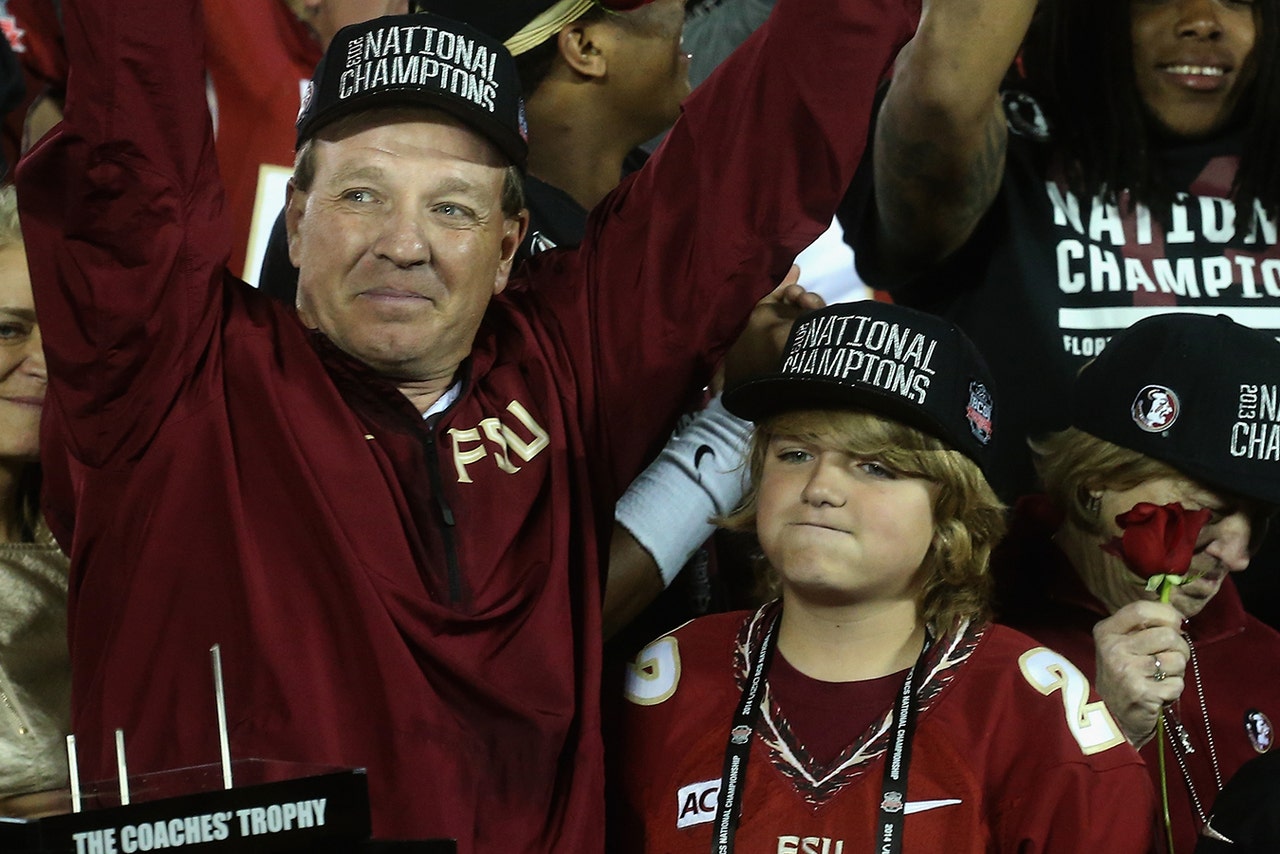 It's all about the bottom line with Nike.
According to the "Wall Street Journal," the company contacted Florida State administrators in hope of getting football coach Jimbo Fisher to eliminate Under Armour clothing from his 9-year-old son's wardrobe.
The incident took place last November after the Seminoles beat Miami.
Fisher's son, Ethan, who suffers from the genetic disease Fanconi anemia, came on the field to celebrate the win this father.
Cameras caught the pair embracing, but the people at Nike saw this as something more.
Later that night, Nike's assistant director of football sports marketing, Mark Dupes, sent the following e-mail to FSU administrators:
"Hey got a text from the USA Director of Sports Marketing last night telling me of how good things look w FSU and our players and sideline staff, exposure for the Brand was exceptional. Then 5 min later I rec a new message...Said ABC cameras were on Jimbo and his Son ad end of the game...His son was Wearing Under Armour FSU sweatshirt! Ouch. Can we please ask Jimbo to eliminate that from the son's wardrobe in the future! Let me know if I can help w anything. Thx guys. MD"
Florida State senior associate, Monk Bonasorte told the "Wall Street Journal" that he did not pass the message along to Fisher.
(Hat Tip: For The Win)
---