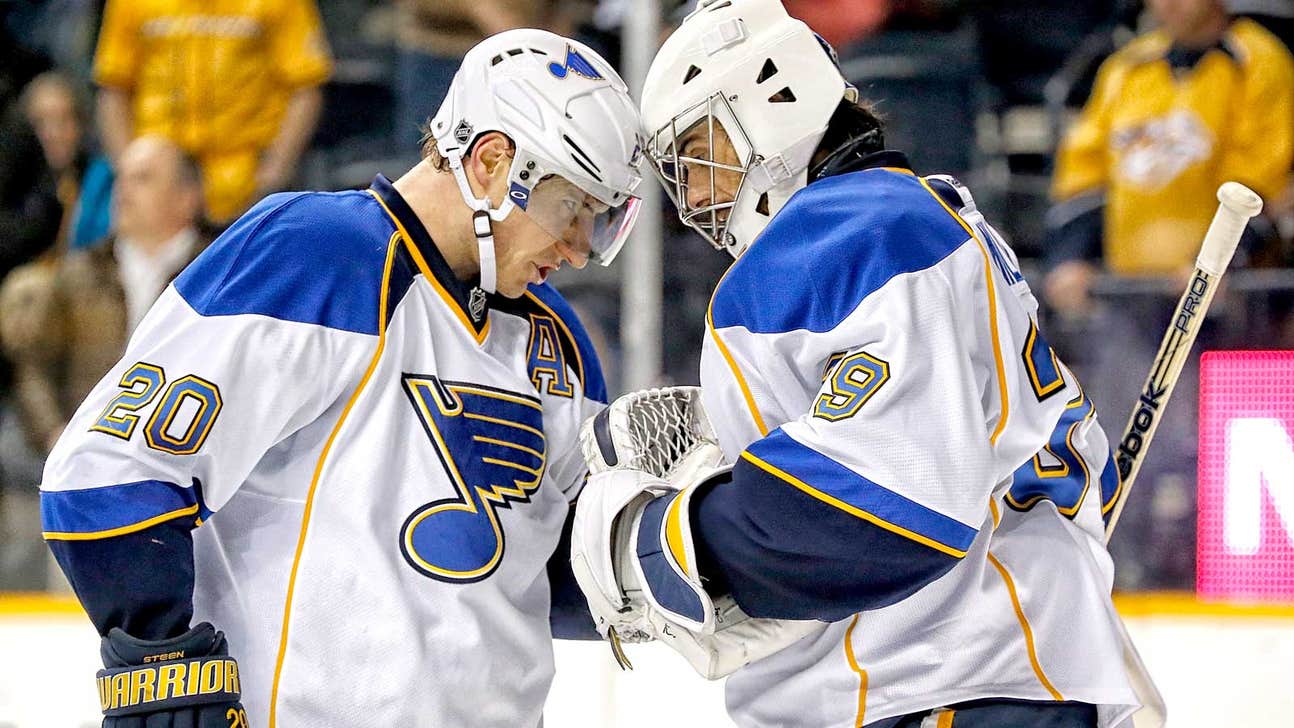 NHL power rankings: Miller time in St. Louis
Published
Mar. 13, 2014 3:22 p.m. ET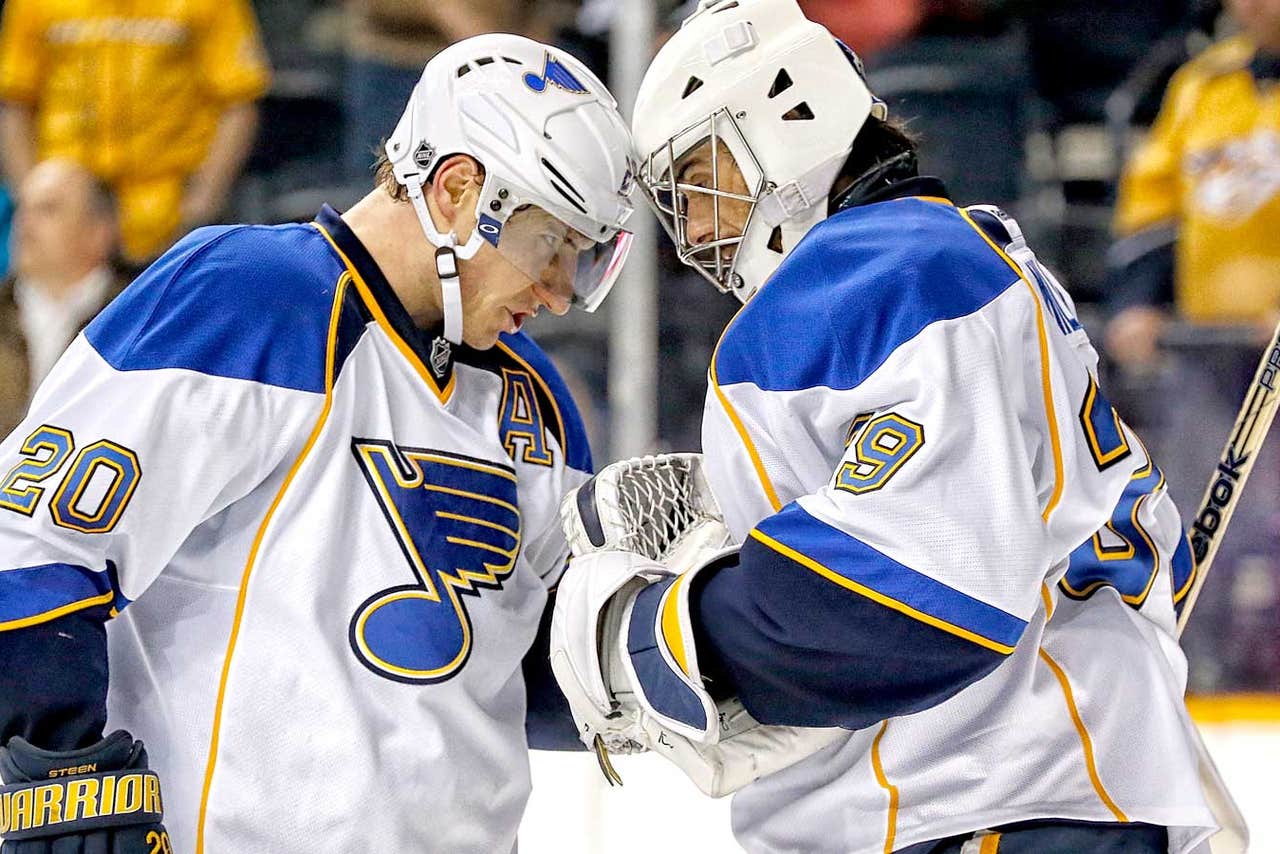 The St. Louis Blues celebrated the arrival of goaltender Ryan Miller by winning five consecutive games, the first four with Miller in net.
They resumed their bid for the President's Trophy by winning games at Phoenix, Nashville, Colorado and Minnesota during that stretch. They stayed atop the Central Division by running their record against their immediate rivals to 18-0-1.
"I think playing well and getting the highest seed possible is really important, because if you're the third seed, there's a collision course," Blues coach Ken Hitchcock said. "If you look at the playoffs right now, there's going to be an awful lot of good teams not get to the second round."
This has driven the Blues back to the top of our rankings. Here is how the NHL pecking order shakes out:
1. Blues    44-14 -7     --
2. Ducks    43-16 -7     --
3. Blackhawks    38-14 -14     --
4. Bruins    43-17 -5     +1
5. Penguins    44-17 -4     -1
6. Avalanche    43-18 -5     --
7. Sharks    42-17 -7     --
8. Kings    38-22 -6     +3
9. Canadiens    35-25 -7     +4
10. Rangers    35-27 -4     -1
11. Flyers    33-25 -7     +4
12. Wild    34-22 -9     +2
13. Lightning    34-24 -7     -5
14. Maple Leafs    35-24 -8     -4
15. Stars    32-23 -10     +2
16. Blue Jackets    34-26 -5     -4
17. Coyotes    31-24 -11     -1
18. Capitals    30-27 -10     +2
19. Red Wings    29-23 -13     --
20. Senators    28-25 -12     +2
21. Devils    29-24 -13     +4
22. Jets    30-28 -9     -1
23. Canucks    30-28 -10     -5
24. Predators    28-28 -10     -1
25. Hurricanes    28-28 -9     -1
26. Flames    26-33 -7     --
27. Islanders    25-33 -9     --
28. Panthers    24-34 -7     --
29. Oilers    23-35 -8     --
30. Sabres    19-38 -8     --
---