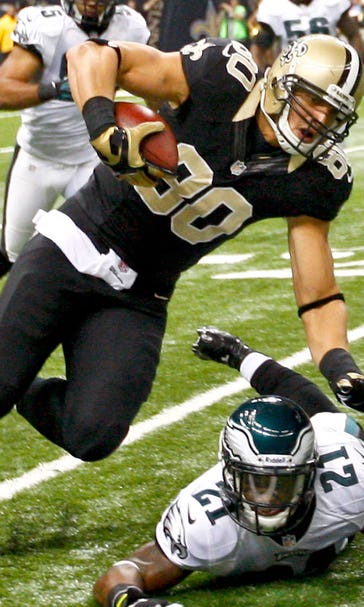 NFLPA grievance over Jimmy Graham's franchise tag puts pressure on Mickey Loomis
May 7, 2014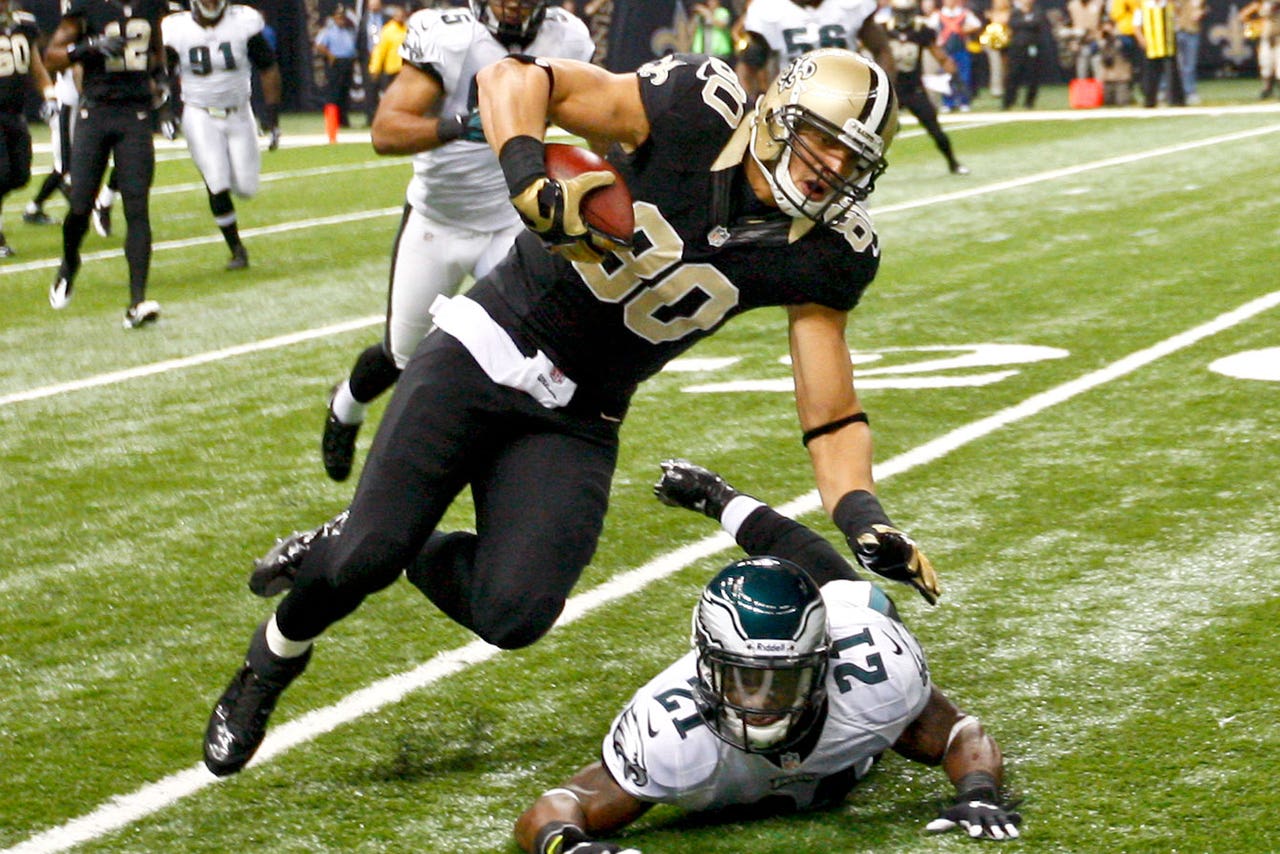 Earlier today, the NFL Players Association filed a grievance on Jimmy Graham's behalf, arguing that the franchise tag placed on him back in February should pay him like a wide receiver and not a tight end.
The grievance argues that Graham played more snaps last season as a receiver than a tight end, and according to Pro Football Focus, he only lined up as a tight end 33 percent of the time in 2013. With the New Orleans Saints just $3,101,116 under the NFL's salary cap, being forced to pay Graham the $5.3 million difference will cause major problems for general manager Mickey Loomis.
If Graham were to win his grievance, it would result in the Saints going over the salary cap by about $2.2 million, according to Over The Cap. They would immediately be forced to release a player or restructure a contract to get under the cap.
As I mentioned here, the Saints have already restructured and terminated several contracts in order to execute their free agency plan. One of the only remaining options would be to re-sign Drew Brees long-term to lower his $18.4 million 2014 cap number. This of course would push back Brees' 2014 cap hit to the years ahead, and Brees already has a cap hit of  $26.4 million in 2015 and $27.4 million in 2016.
Even if the Saints were to release both disappointing former first-round picks Mark Ingram and Patrick Robinson, clearing just over $2.7 million in salary cap space, Loomis would still have his work cut out for him. According to Over The Cap, the Saints need $1,572,460 in salary cap space to sign all of their rookies.
More than likely, Loomis will be forced to give in to a player-friendly long-term contract. Once they sign Graham to a long-term deal, getting under the salary cap will be no problem. They can simply outline similar terms to Jairus Byrd's contract that pays him $9 million annually but counts for just $3.5 million against the 2014 salary cap. The problem will be coming to terms with Graham, as he would hold all the leverage if the Saints are illegally over the cap.
Back in late February, FOX Sports' Mike Garafolo reported that the Saints and Graham were "several million dollars per season apart" in long-term contract negotiations. Garafolo reported that the Saints have made it clear that they're willing to surpass Rob Gronkowski's average annual value of $9 million, but it's clear that Graham wants to be paid like one of the best players in the league, not just one of the best tight ends.
If Graham can win this grievance, Loomis will have to figure out a way to maintain leverage in long-term discussions with Graham's agent while also figuring out how to stay under the cap in 2014. Not to mention, with over $136 million in 2015 salary cap space tied to just 43 players, pushing too much of Graham's cap hit into 2015 could cause major problems as soon as next season.
---