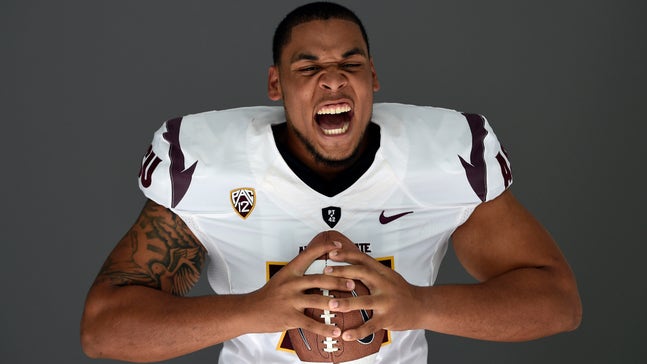 NFL Draft: Dolphins pick Jamil Douglas, Bengals select Marcus Hardison
Published
May. 2, 2015 1:07 p.m. ET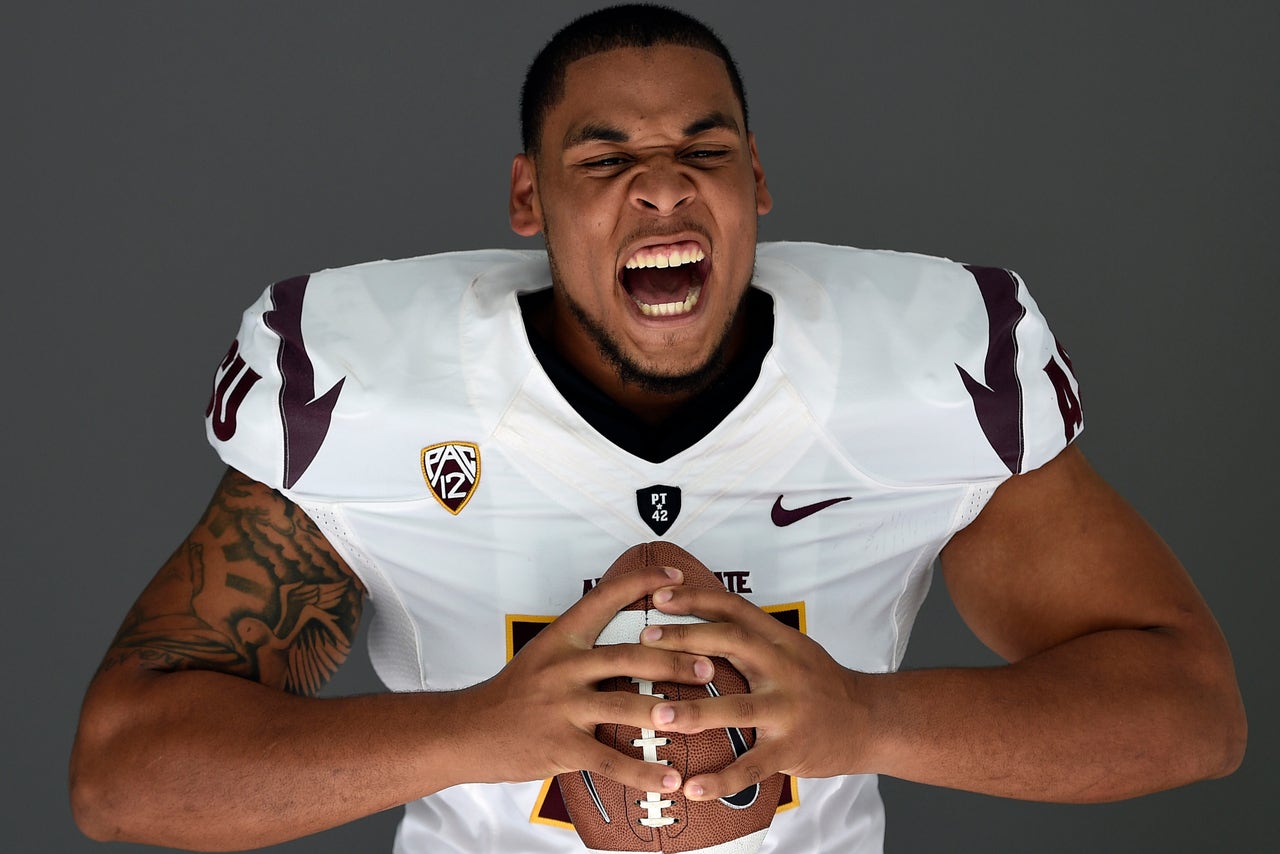 Through 135 picks, four players in the 2015 NFL Draft represented the Arizona State Sun Devils, the most for the school since four players' names were called in 2010.
On Saturday, offensive lineman Jamil Douglas and defensive lineman Marcus Hardison were drafted in the fourth round. The Miami Dolphins took Douglas 114th overall and not soon after the Cincinnati Bengals selected Hardison 135th overall. They join teammates Damarious Randall (30th overall to the Green Bay Packers) and Jaelen Strong (70th to the Houston Texans).
Douglas projected as a fourth- or fifth-round pick, but of the Sun Devils expected to be selected in this draft, he might've had the most question marks as a football player.
By going to the Dolphins with the 15th in the fourth round, the former ASU captain found good fortune by making up for any physical flaws with impressive character.
Growing into a leader at ASU came with a price.
As a freshman, Douglas was arrested for second degree burglary but he told reporters after being drafted that event changed him. The Dolphins agreed, and liked their meeting with the Sun Devil enough to take a small reach on him.
Douglas was considered as a fifth or sixth round prospect heading into the draft because of his lack of sheer athleticism for his size. There is worry he could struggle in pass protection, but he'll worry about that less playing guard.
According to the South Florida Sun-Sentinel's Omar Kelly, Dolphins general manager Dennis Hickey likes Douglas' ability to block into the second level.
In Miami, the 6'4, 300 pound Douglas will compete immediately for the left guard spot, where his main challenger is third-year pro Dallas Thomas, according to Kelly.
Douglas played at left tackle during a successful senior year at ASU, but all along he expected to become an NFL guard. He built his stock around the ability to play every position on the offensive line.
Hardison couldn't have expected to be in this position a year ago.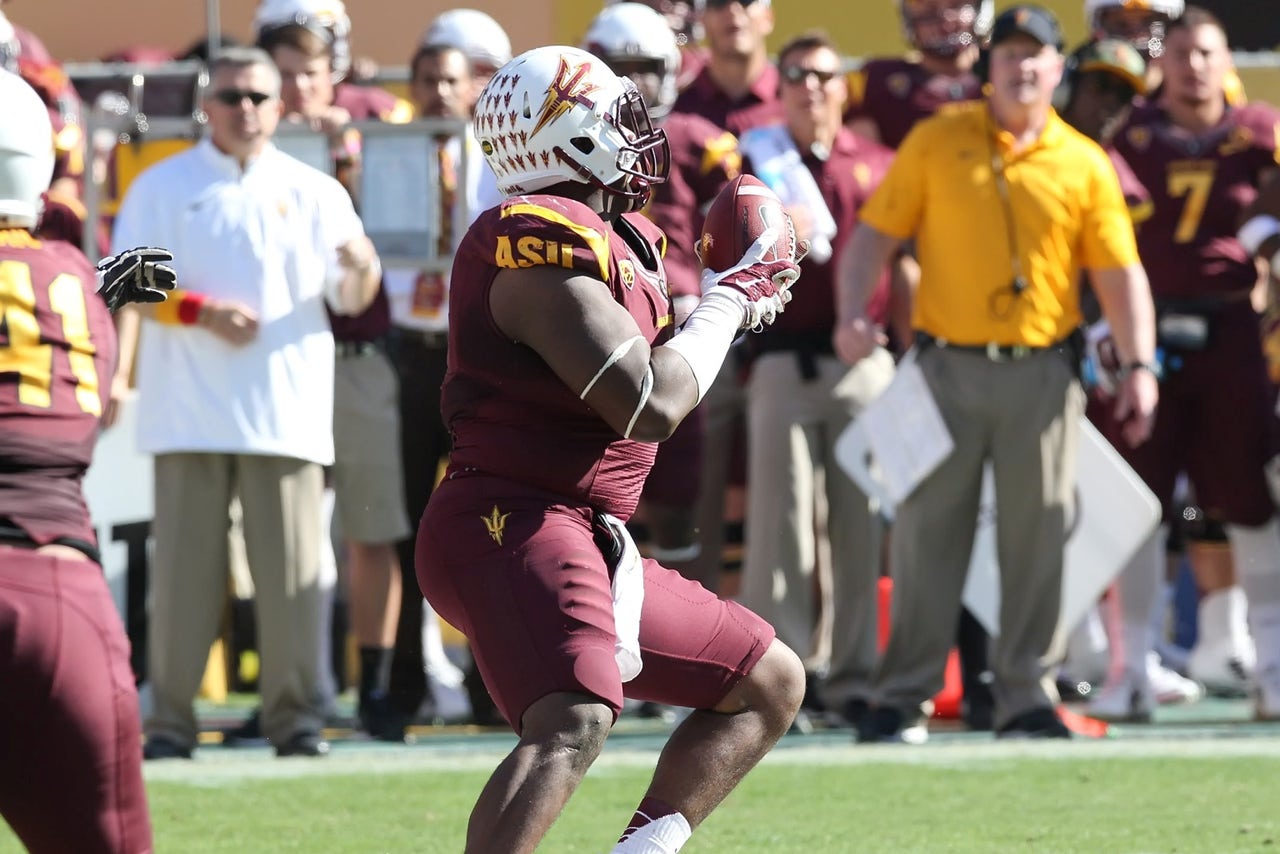 Former ASU defensive end Marcus Hardison on Saturday was drafted in the fourth round (135th overall) by the Bengals.
Coming off his junior season, his first with the Sun Devils, not much was expected from a junior college transfer. He played all 13 games in his first year at ASU but only recorded five tackles.
Things changed in a big way during his senior year. Hardison began to stand out toward the end of 2014 hitting his stride as an elite pass-rusher. He led the team with 15 tackles for loss last season, 10 of which were sacks. He also forced a team-high three fumbles and even intercepted two passes from his 3-technique position in head coach Todd Graham's defense.
Hardison's potential may still be untapped. 
At 6-feet-3 and 307 pounds, his explosiveness might have been good enough to consider him a defensive end prospect, but Bengals coach Marvin Lewis told The Cincinnati Enquirer's Paul Dehner Jr. that Hardison will play defensive tackle.
Follow Kevin Zimmerman on Twitter
---