Teddy Bridgewater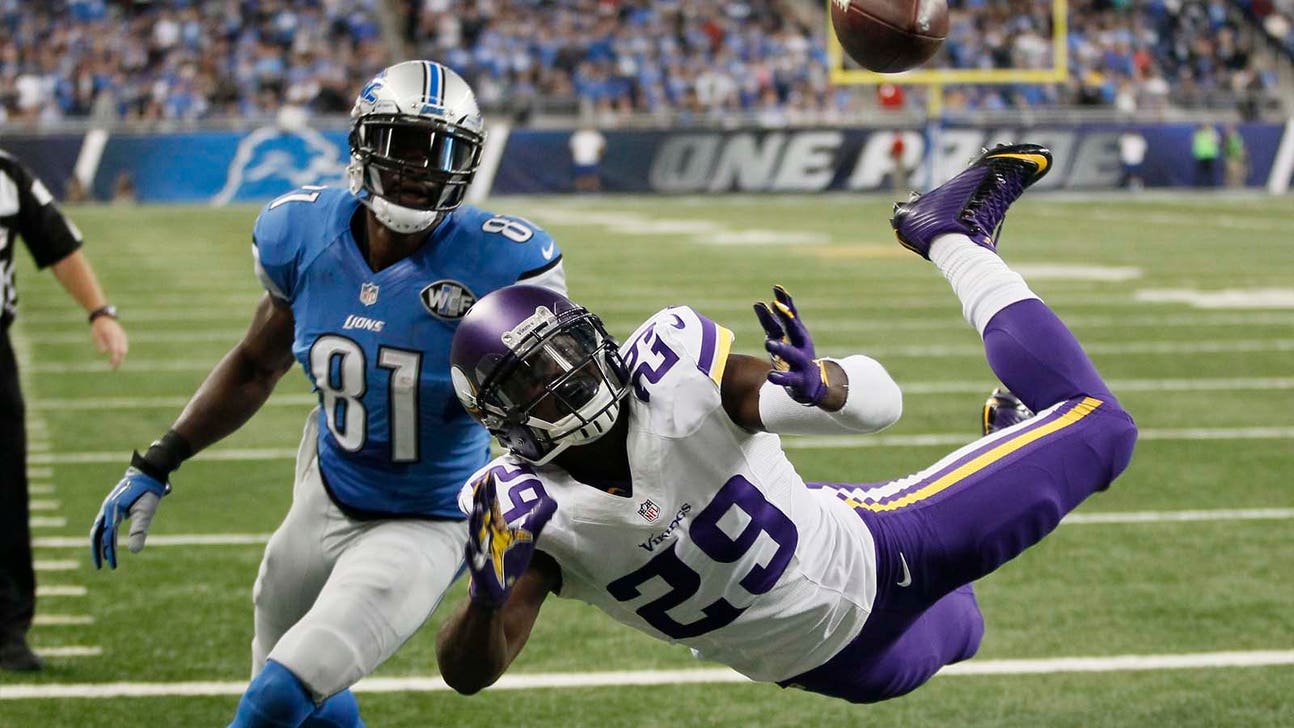 Teddy Bridgewater
NFL countdown: Vikings vs. Packers
Published
Nov. 20, 2015 12:35 p.m. ET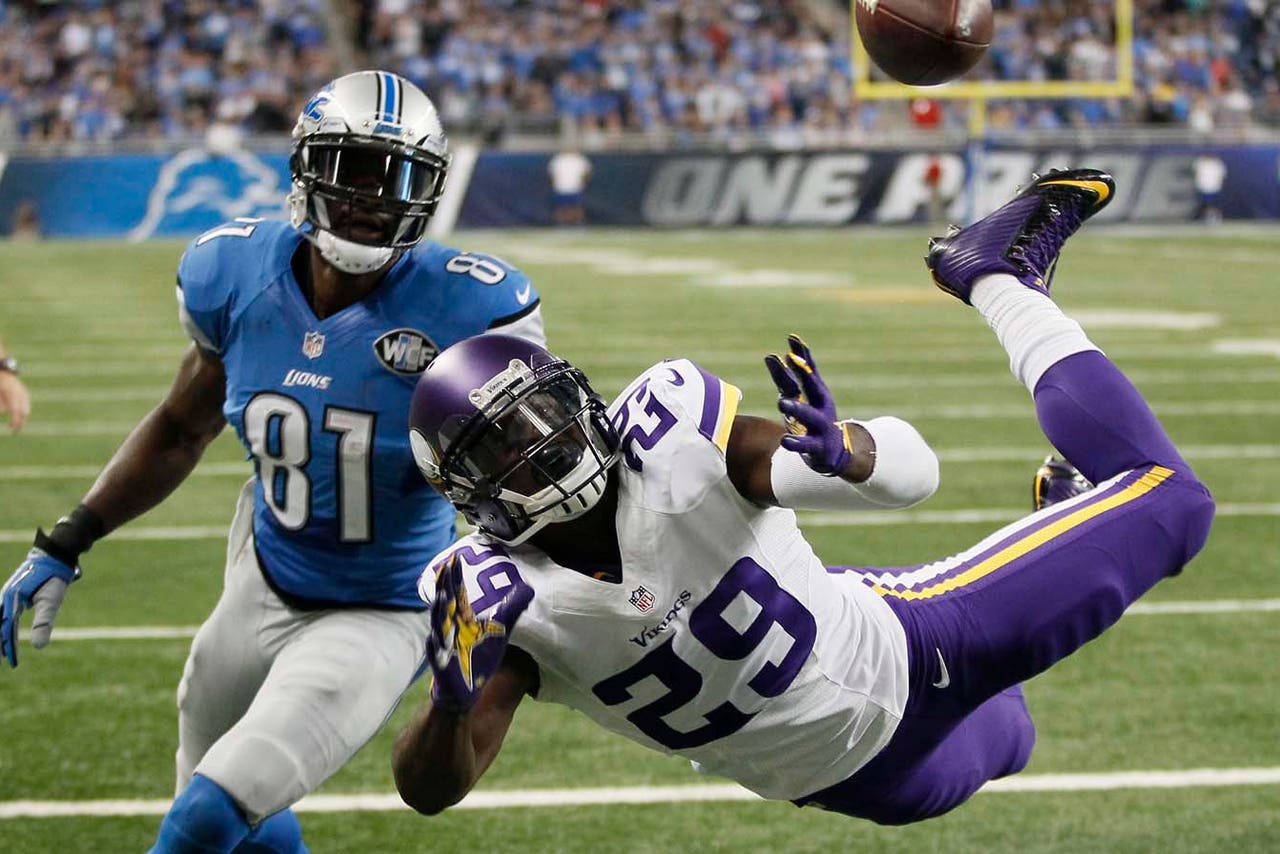 The Vikings are riding high, on the heels of a five-game winning streak.
This Sunday, however, the stakes will increase, as Minnesota takes on a Green Bay squad desperate to claw its way back into a tie atop the NFC North, following three uncharacteristically poor performances.
This is the type of game that separates the true contenders from the pretenders, where the temperature at TCF Bank Stadium in Minneapolis is expected to hover around 30 degrees, with a relatively stiff breeze.
This could have the look of an old-school, Vikings-Packers rivalry clash, with postseason ramifications seemingly hinging on this game's outcome.
Truthfully, it's too early to be peering ahead to the postseason, but there's no denying a win by 7-2 Minnesota on Sunday could make things difficult for Green Bay (6-3) in the division race.
Let's take a closer look at this NFC North showdown, in which the Vikings are 1-point favorites.  
-- Can the Vikings exorcise their Packers demons? Including the postseason, the Packers are 4-0-1 against the Vikings since the start of the 2013 calendar year, averaging 32.0 points per game in those meetings. Minnesota has continued to ascend during coach Mike Zimmer's two seasons with the team, but the Purple and Gold haven't beaten many playoff-caliber clubs during their current head coach's tenure. Zimmer likes to play the us-against-the-world card; if his team wins this week, it'll garner nationwide respect, without a doubt. It bares watching whether Minnesota can maintain level-headed play throughout Sunday's contest.  
-- Can Aaron Rodgers return to top form? Any criticism of the Packers' star quarterback is nitpicking, considering his largely sterling stats this season (21 touchdowns, 3 interceptions, 252.2 yards per game and a 103.4 passer rating). Even in Green Bay's three losses this month Rodgers has passed for six TDs to just one interception. But his completion percentage in the month of November is an uncharacteristically pedestrian 56.5 percent; in his time as Green Bay's starting QB, the 31-year-old has never had a completion percentage that low for a calendar month. You know the four-time Pro Bowler -- who was technically listed as questionable late in the week, due to a right shoulder ailment -- is desperate to get back on track. Count on Rodgers playing Sunday, and count on him playing with a blue-flame passion.   
-- Will Adrian Peterson continue to run wild? The Vikings' 30-year-old star running back is gathering momentum with each passing week. Peterson enters Sunday's 3:25 p.m. matchup with an NFL-best 961 rushing yards. And the month of November has been especially kind to "All Day," as he has averaged 5.7 yards per carry and 143.7 yards per game. Peterson has eight career 100-yard rushing games versus Green Bay; only Walter Payton (13) and Barry Sanders (10) had more 100-yard rushing performances against the Packers. With much of the nation watching this week's game on FOX, Peterson will be foaming at the mouth, eager to do something memorable. Minnesota averages a league-best 147.2 total rushing yards per game and may try to control the clock against Rodgers and company.  
-- This game should be worth the price of admission. Sunday's game will be just the third in the history of the Vikings-Packers rivalry in which both teams enter with winning percentages of .667 or better this late in a season. The most recent such game occurred on Nov. 22, 1998, when a 9-1 Vikings squad topped a 7-3 Packers club by a 28-14 margin. That season, of course, ended with the Vikings getting to within one missed, Gary Anderson field goal of the Super Bowl. Green Bay leads the all-time series, 58-49-2. In 2015, neither the Vikings nor the Packers beat themselves very often, with Green Bay possessing an especially solid turnover ratio (plus-7). This week's matchup could come down to someone making an ill-fated, late-game mistake.   
-- Packers fans tend to crash the party in Minneapolis. Most seasons, lots of Packers supporters flock to the Twin Cities when Minnesota hosts Green Bay. It'll be an interesting dynamic this Sunday, though, with this year's clubs seemingly headed in opposite directions. Will the Vikings benefit from a definitive homefield advantage, or will "Go Pack, Go" rain down from every corner of TCF Bank Stadium? Will Vikings QB Teddy Bridgewater be able to call audibles amid virtual silence in the red zone, or will Packer backers make his life difficult? The crowd for Minnesota-Green Bay games is always entertaining, and this weekend should be no different, as the Vikings look to improve to 5-0 at home in 2015.  
Vikings secondary vs. Aaron Rodgers
Yes, Rodgers and the Packers are in a supposed free-fall, in the midst of a surprising losing skid. But don't lose sight of the fact the two-time NFL MVP has stellar career numbers against Minnesota.
The Packers' star signal-caller is 8-1 in his last nine starts versus the Vikings.
During that stretch of games, Rodgers has 25 touchdown passes and just three interceptions.
Rodgers hasn't faced a Vikings defense as strong as this year's edition, however. Minnesota is yielding just 17.1 points per game and 228 yards per game through the air.
Cornerback Xavier Rhodes is one Minnesota defender who'll need to be on top of his game against the likes of talented receiver Davante Adams (27 receptions in an injury-marred 2015 campaign).
This should be an intriguing matchup, from the opening kick 'til the final whistle.
Follow Kelly Beaton on Twitter
---
---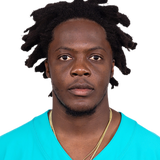 Get more from Teddy Bridgewater
Follow your favorites to get information about games, news and more
---