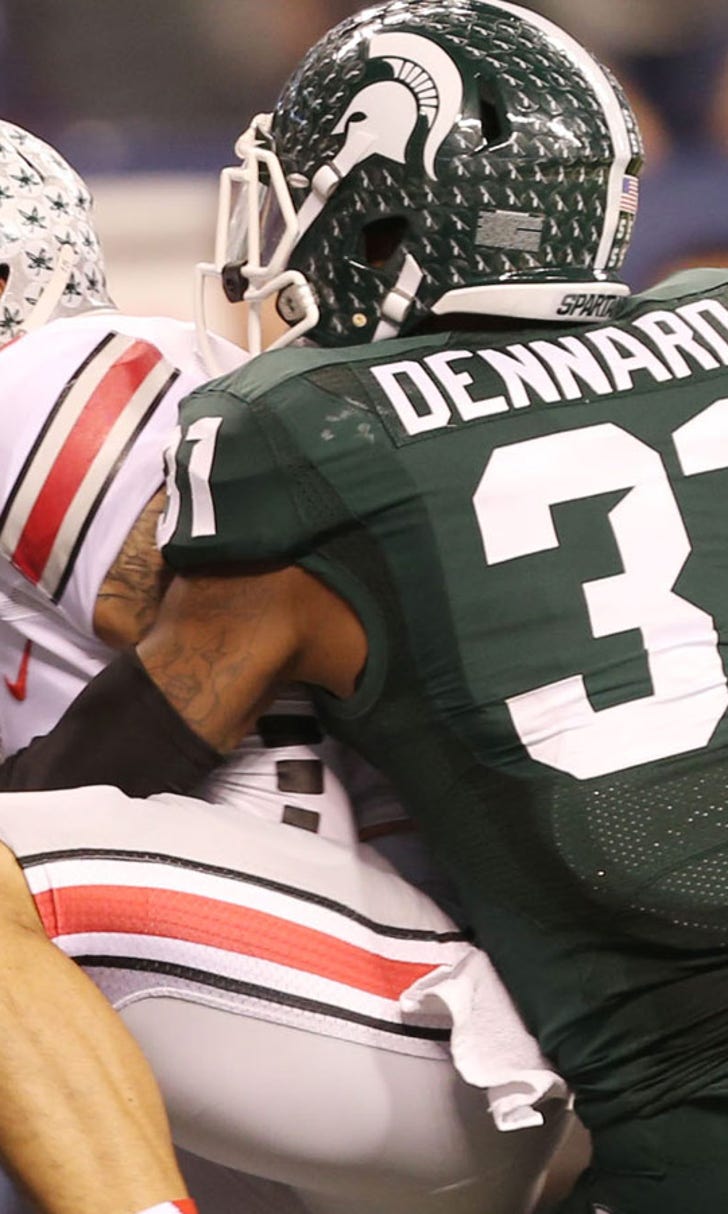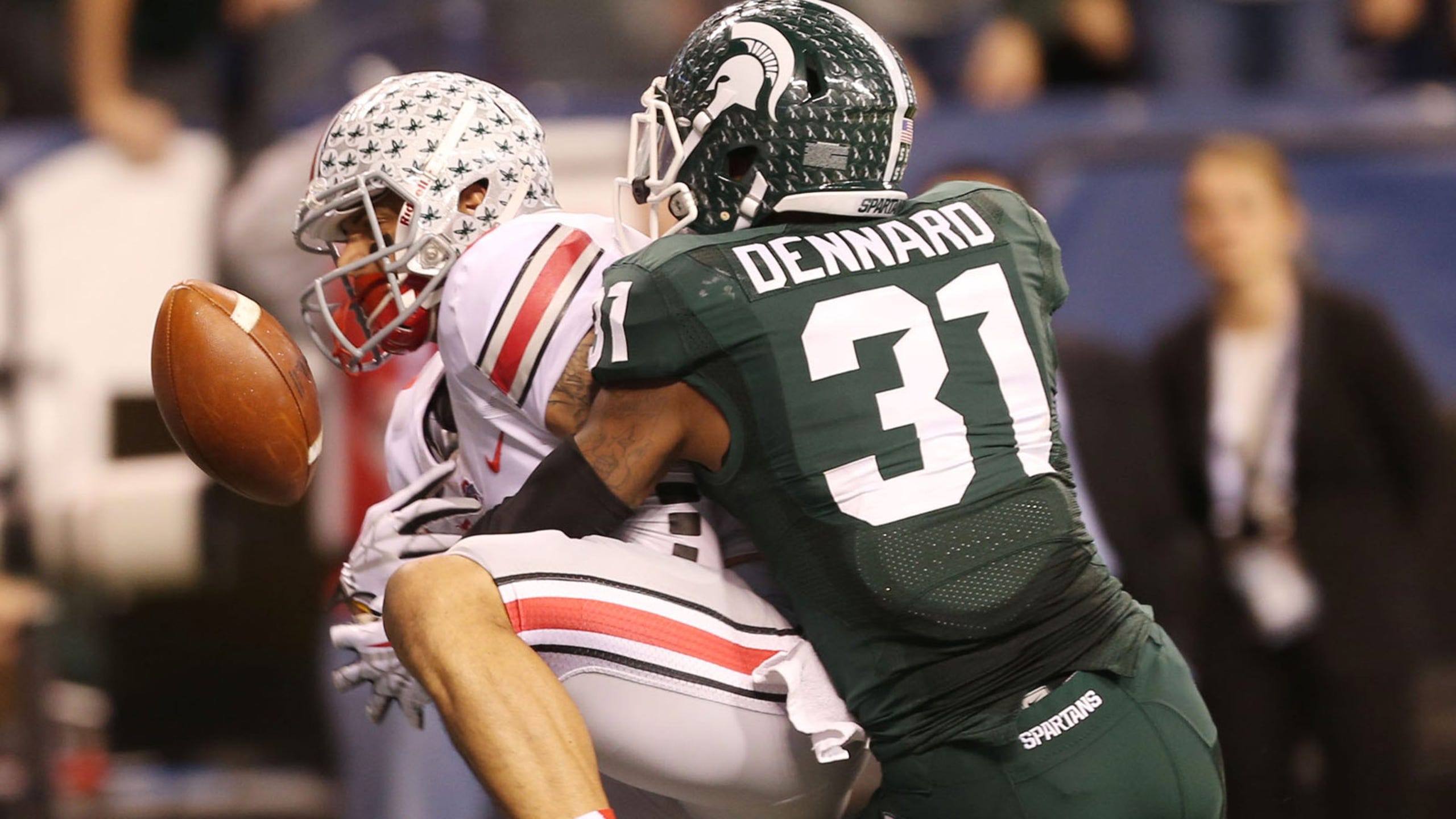 NFL Combine preview
BY foxsports • February 19, 2014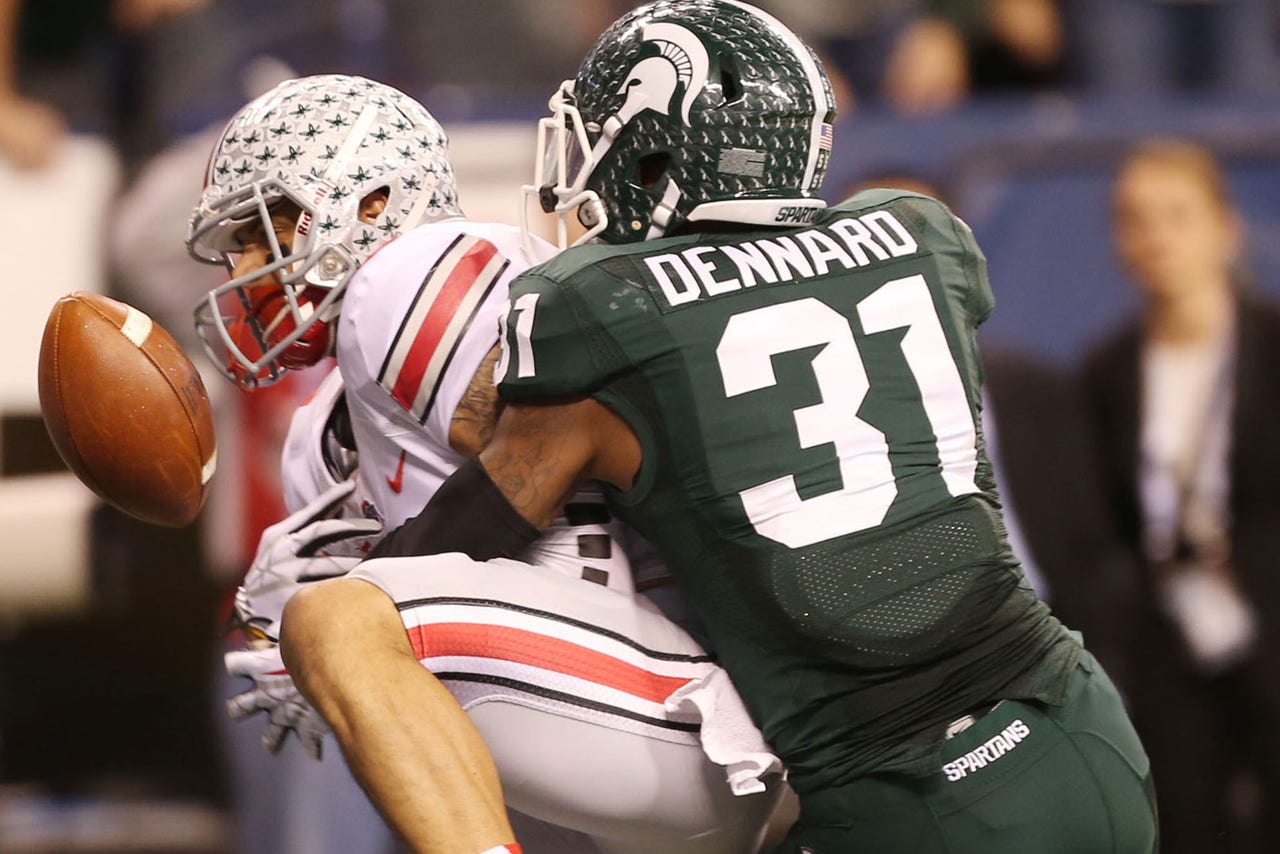 Three or four years of game tapes aren't enough. NFL teams want an up-close look at college players before they draft them.
How much do they really weigh? How fast and how strong are they? What is their personality?
The NFL Combine, a massive job fair for the top eligible players, is underway this week in Indianapolis with the interview process.
Four days of on-field workouts, which will be televised by the NFL Network, begin Saturday morning.
Here is a day-by-day breakdown of the key storylines from the perspective of the Detroit Lions and local college players:
SATURDAY
Position groups: Offensive line, tight end, special teams.
Key storyline: How will Michigan's Taylor Lewan compare with the other two elite offensive tackles?
Many assumed Lewan had a poor senior year because the Wolverines' offensive line was such a train wreck all season.
"People were questioning Lewan," ESPN draft analyst Mel Kiper Jr. said. "It wasn't him. It was the interior of the line.
"Taylor Lewan has outstanding feet, balance in pass protection. He's technically sound and has that nasty streak you love to see in a left tackle."
At this point, Lewan probably would rank behind Texas A&M's Jake Matthews and Auburn's Greg Robinson, but a strong performance at the Combine could change the order.
Lewan has been training at the IMG Academy in Florida for several weeks, trying to improve his speed and athleticism for this moment.
"There are three left tackles battling to see who's going to be the first one taken," Kiper said. "He's right in that mix. He could be the first left tackle taken, second or third. I don't think he gets past Tennessee at 11 and he could go as high as two to St. Louis."
SUNDAY
Position groups: Receiver, quarterback, running back.
Key storyline: Is there an available receiver who is worthy of the 10th pick overall? Or do the Lions wait until perhaps the second round to find a quality No. 2 man to complement Calvin Johnson?
The clear-cut marquee receiver in this draft is Clemson's Sammy Watkins, but he's projected to probably be off the board when it's Detroit's turn.
Mike Mayock, a draft analyst for the NFL Network, also questions whether it might be a little early to take one of the two next-best receivers, USC's Marqise Lee and Texas A&M's Mike Evans, at No. 10 overall.
Fortunately for the Lions, this class is considered deep in receivers, partly because there are 19 underclassmen at the position that have entered the draft.
Some of the second-round options could include LSU's Odell Beckham Jr., Fresno State's Davante Adams and Oregon State's Brandin Cooks, all underclassmen.
Mayock called them "really good wide receivers who I think can contribute immediately."
The combine will be the perfect opportunity for the Lions to see all of these potential big-play threats on the field at the same time.
MONDAY
Position groups: Linebacker, defensive line.
Key storyline: Is the reason for the mysterious suspension that forced Michigan State linebacker Max Bullough to miss the Rose Bowl on the verge of being leaked?
You know NFL teams aren't going to accept anything other than an honest explanation for what happened before using a draft pick on him. It wouldn't be surprising if that information comes out in the near future.
The suspension didn't help Bullough's draft stock, but more importantly, in Mayock's opinion, is that he looked too slow during his final year of college.
"Bullough has really hurt himself a little bit," Mayock said. "I thought his junior tape was pretty good. He was a solid player who understood the game. He put on some weight. I didn't like the way he moved around at the East-West game."
Mayock estimates that Bullough projects as around a fifth-round pick entering the combine.
"He's a smart, tough kid, but he just doesn't move, especially at 265 (pounds) like he did at 245," Mayock said.
"I didn't see the quickness, the ability to get to the hole and make a play like I did in prior years. I don't know if he's too heavy.
"In today's NFL, you gotta run. If I was him, I'd get as light as I could and show up and run my tail off at the combine."
TUESDAY
Position group: Defensive back.
Key storyline: Will Michigan State's Darqueze Dennard run fast enough in the 40-yard dash to be the first cornerback taken, and perhaps even become a candidate to be the Lions' first pick?
Even though Dennard won the Jim Thorpe Award as the nation's top defensive back last season, many analysts have been projecting Oklahoma State cornerback Justin Gilbert ahead of him for the draft.
"Performance (in college) was very similar," Kiper said. "Gilbert was outstanding this year in coverage. So was Dennard.
"Whoever has the better workout probably goes first."
Mayock currently ranks Dennard as the No. 1 corner, a top-15 pick overall.
"I think Darqueze Dennard can step in Day 1 (and start for a NFL team)," Mayock said. "He's a press corner who's very comfortable with that. He's tough, he tackles, he competes. I don't think he'll be overwhelmed."
In the end, much of it for Dennard could come down to the 40 time.
"If he runs 4.4, would Detroit pull the trigger at 10? Maybe," Mayock said. "If he runs under 4.5, he'll be fine.
"If he runs 4.58 or 4.55, there's going to be questions."
---