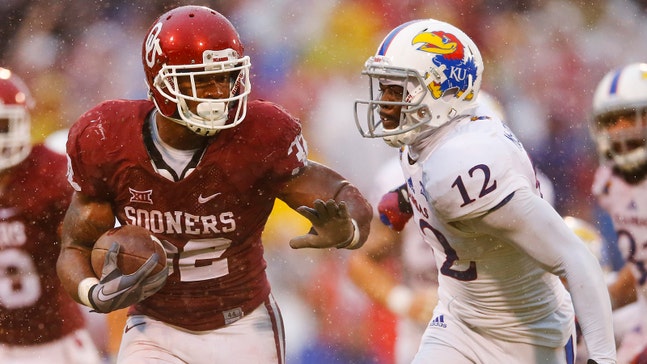 Next up for the Jayhawks: Figuring out how to stop OU's Perine
Published
Oct. 27, 2015 6:00 p.m. ET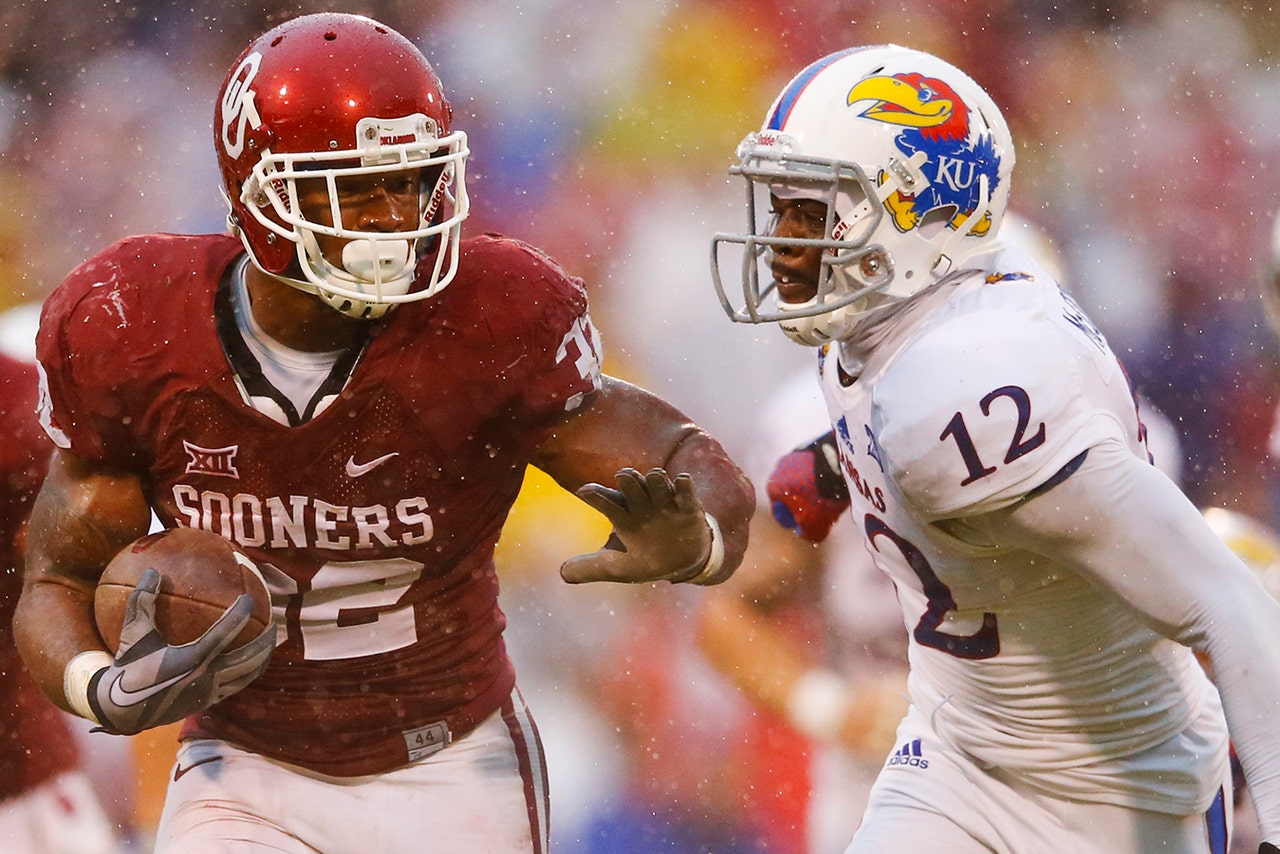 Setting the major-college football single-game rushing record wasn't a big deal to Samaje Perine when he did it last year against Kansas.
With Oklahoma's annual matchup with the Jayhawks next up Saturday, the Sooners' sophomore running said Monday he still doesn't think about it too often.
Even so, it's a topic of conversation surrounding a game that otherwise would seem to have little drama, as No. 14 Oklahoma (6-1, 3-1 Big 12) appears back on track after dominating wins over Kansas State and Texas Tech.
Kansas (0-7, 0-4), meanwhile, seems headed for another last-place league finish.
Perine carried 34 times for 427 yards in a 44-7 win over the Jayhawks on Nov. 22, breaking the record of 408 set by Wisconsin's Melvin Gordon against Nebraska one week earlier. Perine enters this road contest coming off his best game of the season -- a 201-yard, four-touchdown effort in a 63-27 rout of the Red Raiders.
But good luck getting Perine -- who's rushed for 621 yards and seven touchdowns this season while sharing time in the backfield with freshman Joe Mixon -- to talk much about either of those performances.
"We watched film on (Kansas) a little bit, because they do some of the same stuff, but I try not to think much about what I did last year, because it's a new year," Perine said. "They have some new players. I have to go out there and take it one play at a time and hope to do my assignments as best as I can. I guess I did a good job."
What did Perine see when he watched the film of his record-setting performance? "I just ran. I didn't have to do much. Those holes were huge."
How about the College Football Hall of Fame wanting his jersey after he set the record? "Records are made to be broken."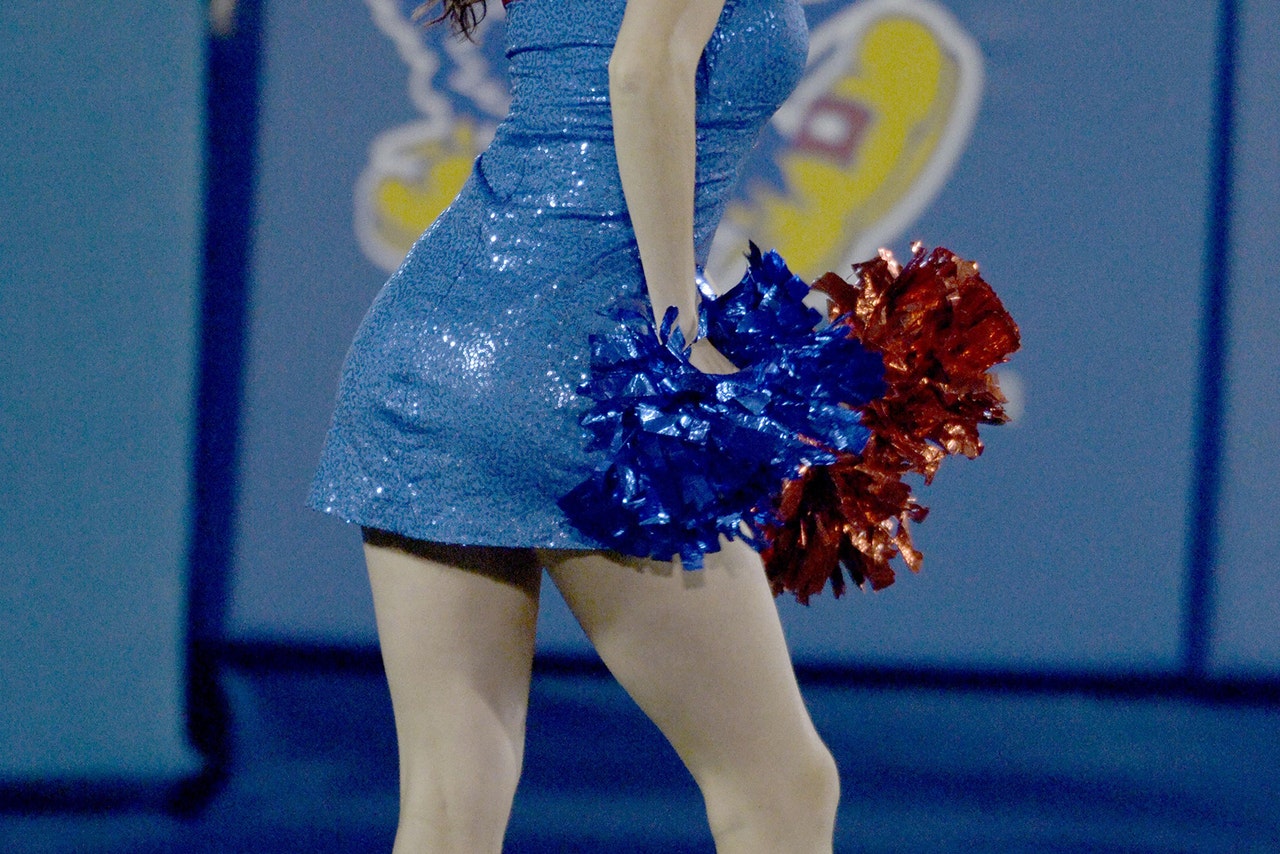 Lookin' good! Check out our gallery of Big 12 football cheerleaders.
That attitude endears Perine to his teammates, quarterback Baker Mayfield said.
"He's an unbelievable guy," Mayfield said. "He's a guy you want in your locker room. He takes care of his business. He goes about it in a quiet way. You've got to love that. He's so talented. Everybody loves that. But he doesn't say a word about it."
Last year against Kansas, it wasn't Perine asking to have a shot at breaking the record - it was the Sooners' offensive linemen and coaches who pushed for him to play in the fourth quarter to give him the opportunity.
"I really didn't care about it too much at all," Perine said. "Even after, I still don't really care much for it. I guess it's good to have on your resume and it's great. The best part about it was seeing my offensive line's reaction. They enjoyed it much more than I did. I was happy for them."
David Beaty is in his first year as Kansas' coach, but remembers watching Perine's performance when he was an assistant at Texas A&M.
"It was a great day for him," Beaty said. "He set a record. What he did last year doesn't happen very often. As we went back and looked at the tape we contributed to that a little bit. Hopefully we can make the proper adjustments this week and try to limit him."
The Jayhawks will probably have a tough time doing that, ranking 118th in the nation with 244.4 rushing yards allowed per game. They've allowed 100-yard individual performances in six games, including two in a 27-14 loss at Rutgers on Sept. 26.
The exception was Saturday's 58-10 defeat to Oklahoma State, but that had more to do with the Cowboys spreading the carries around to six runners while piling up 202 yards and four touchdowns on the ground.
Oklahoma has won 10 straight meetings with Kansas since a 20-17 loss in Lawrence on Oct. 4, 1997.
---