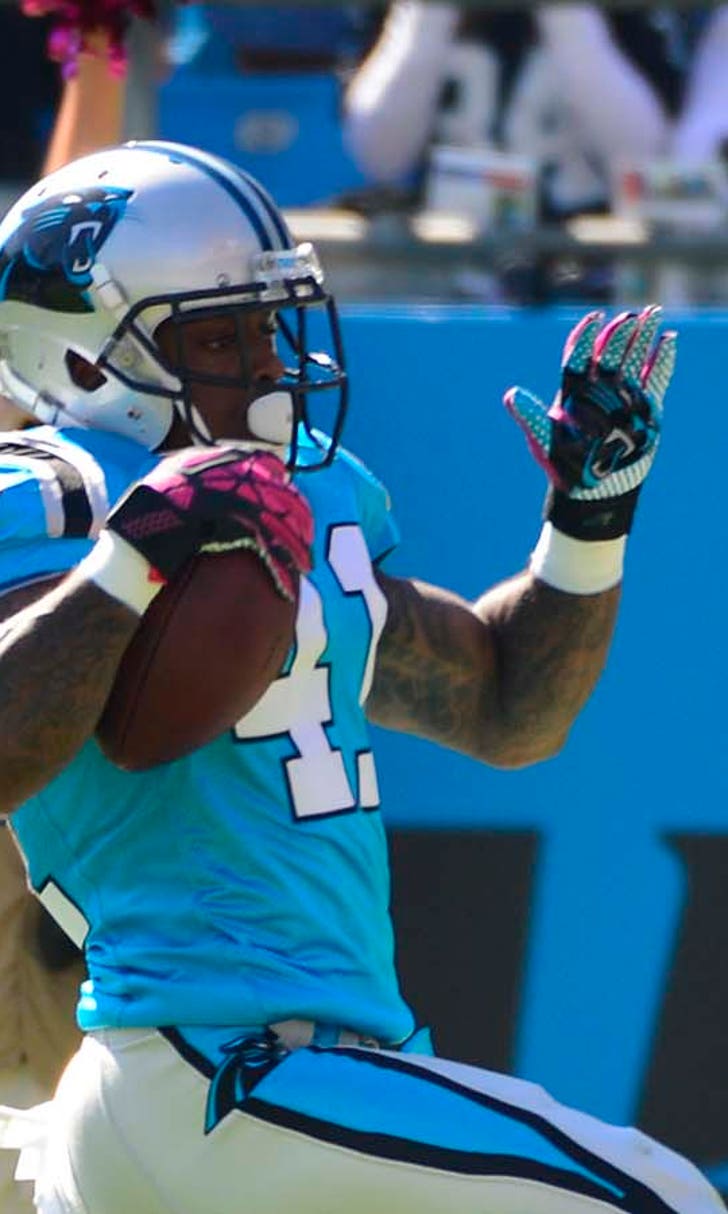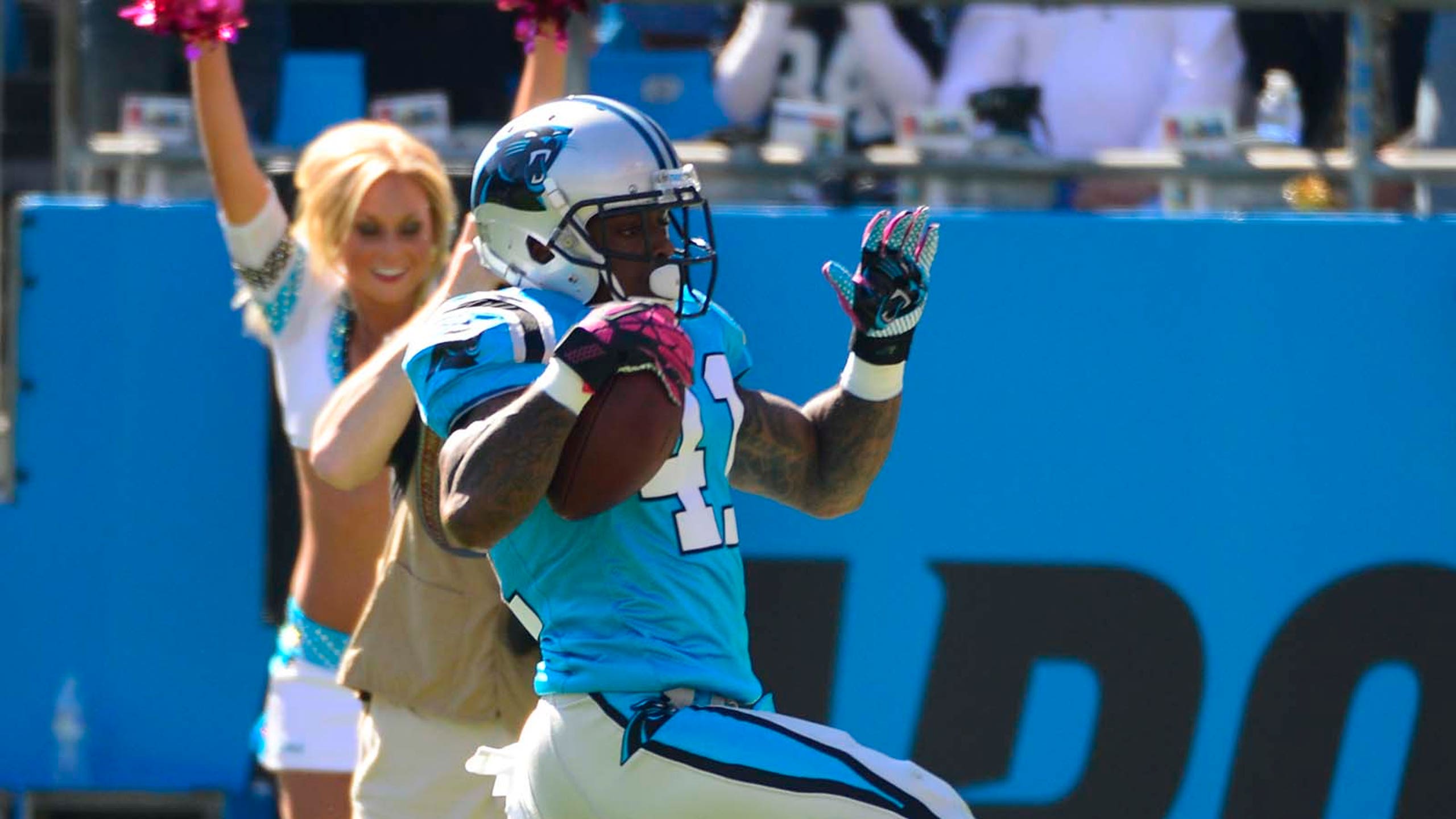 New Vikings CB Munnerlyn draws comparisons to Winfield
BY foxsports • March 14, 2014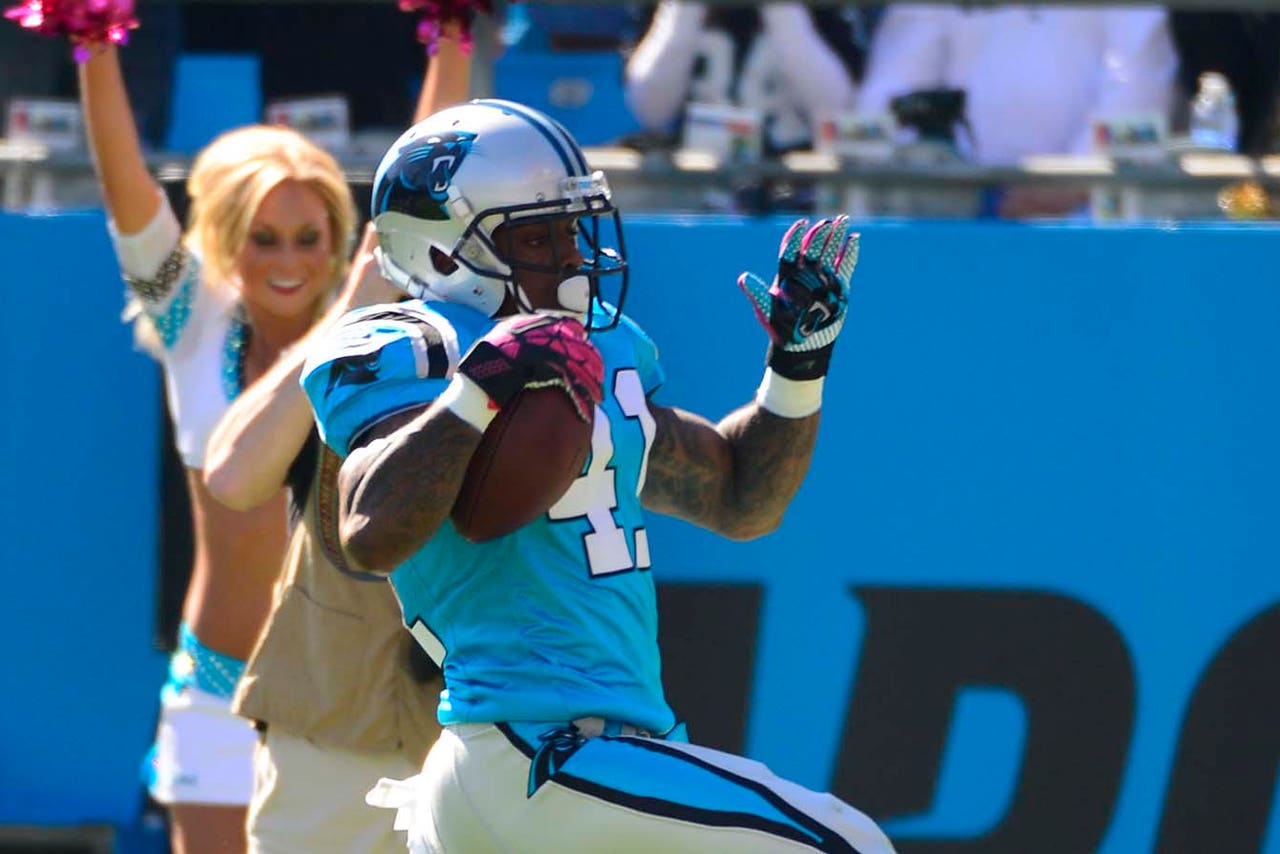 Could the Minnesota Vikings be trying to turn around their defense by going with what's worked in the past?
Minnesota made big moves this week to strengthen a defense that allowed the most points in the league last season and second-most yards by signing big nose tackle Linval Joseph and adding diminutive cornerback Captain Munnerlyn a day later.
Joseph, in meeting the media for the first time, said he used to watch former Vikings nose tackle Pat Williams. Like Joseph, Munnerlyn had a former Minnesota star as a model for his game -- Antoine Winfield.
"Actually when I first got to the NFL, my coach showed me tape of him, making plays, flying around," Munnerlyn said after signing a three-year contract with the Vikings on Thursday. "He was like, 'Man, you remind me of Antoine Winfield.' I was like, 'Man,' so I started watching film on him. I kind of stole some of his game and brought it to my game. I don't hit as hard as he does. He can really bring it when he tackles. But I try to go out there and make the tackles and make plays just like him."
Williams and Winfield both came to Minnesota as target free agents. Winfield was signed away from the Buffalo Bills in 2004 and Williams followed a year later, also from Buffalo, as the two combined to be veteran anchors for the Vikings defense for six seasons. Winfield and Williams each made three Pro Bowls in their time with Minnesota.
And the Vikings never properly replaced them. Williams wasn't brought back after becoming a free agent in 2011. Winfield was released last year before free agency started in a salary cap-related move.
The middle of Minnesota's defense suffered without Williams as the foundation for the team's standout run defense.
"Pat made a lot of plays as a Viking, and he was just loved around here," Joseph said. "And I want to be the same way."
Munnerlyn has heard the same parallels with Winfield.
Winfield played at a listed 5-foot-9 and 180 pounds. Munnerlyn comes in at 5-foot-8 and 195 pounds. Winfield was a starter in Minnesota's base defense as an outside cornerback, but really made his mark covering the slot receiver in the nickel defense.
Munnerlyn, who will likely have a similar role with the Vikings, didn't always see himself playing on the inside.
"I actually like it," Munnerlyn said. "At first, I couldn't see how those guys covered those guys in the slot. I'm like, 'Man, it's very tough, you know, to cover guys in the slot.' But it takes patience and time to get it, and I think I've got it down."
But Munnerlyn doesn't want to be tagged as simply a slot cornerback either.
"It's just going out there to prove to people I can play, and that I'm an every-down corner," Munnerlyn said. "Everybody looks at my size and says, 'Oh man, he can't play. He's too short to play outside corner, or he's too short to do this. That's the biggest key with me, man. I was just trying to go out there and prove I can be an every-down corner, that I can make plays and bring toughness to a team."
Winfield was known for his toughness and tackling ability. Munnerlyn had a career-high 74 tackles as a 16-game starter last season and even added 3.5 sacks to go with two interceptions.
Munnerlyn says he might not hit like Winfield, but he tries to play a physical game. Vikings fullback Jerome Felton, who played with Munnerlyn in Carolina, tweeted that Munnerlyn is a "serious competitor, he's a bulldog."
"I'm tough and I'm feisty and I love getting after people," Munnerlyn said. "That's what I do. I get after people and I don't shy down from nobody. I don't care if you're a 6-7, 6-8 lineman, I'm not shying down from; I going to try to make plays and I'm going to hit you."
Felton wasn't Munnerlyn's only connection to the Vikings. Minnesota had a surprising assistant in recruiting Munnerlyn to the Vikings.
Linebacker Jasper Brinkley, who returned to the Vikings on a one-year contract after one season with the Arizona Cardinals, was a college teammate of Munnerlyn's at South Carolina.
"That was actually my college roommate and he just told me come on, join back with him," Munnerlyn said. "He was gone for a year and now he's back. I'm excited to be back on his team. He's a hard-working young man and has a lot of good football left in him."
The Vikings are hoping Joseph and Munnerlyn, two 25 year olds, also have a lot of good football left in them. And if they can replicate the success of a couple of past Minnesota free-agent signings, even better.
Follow Brian Hall on Twitter
---