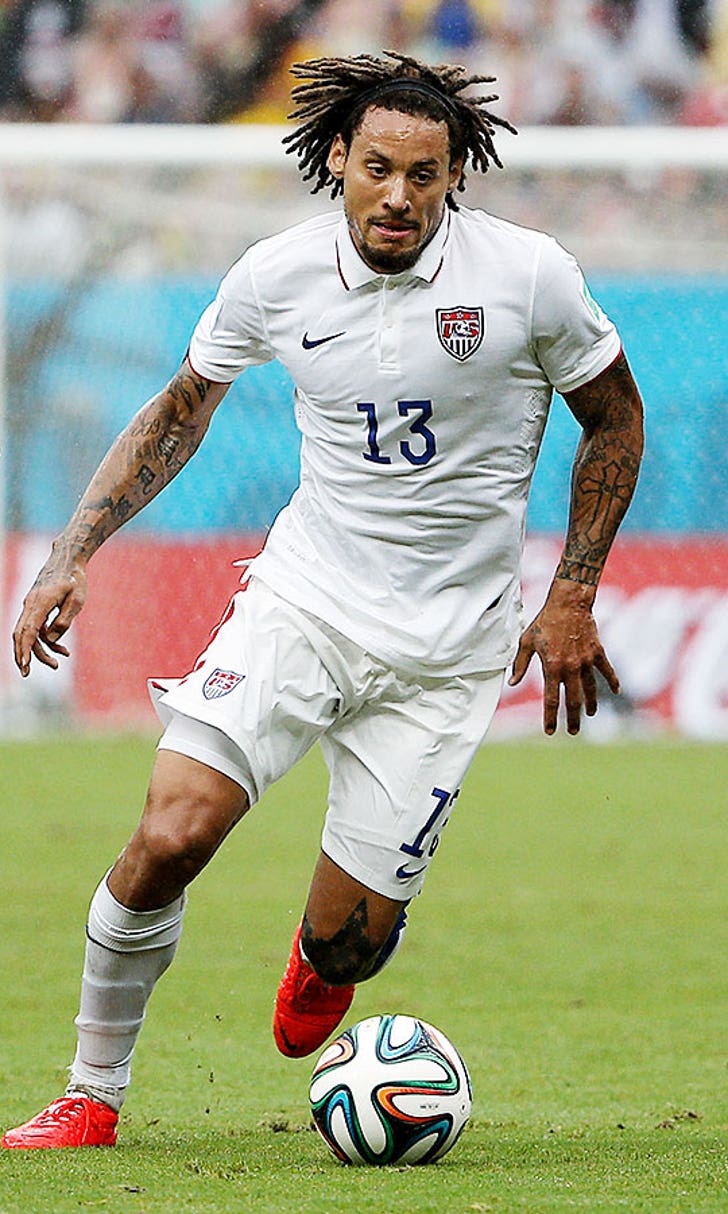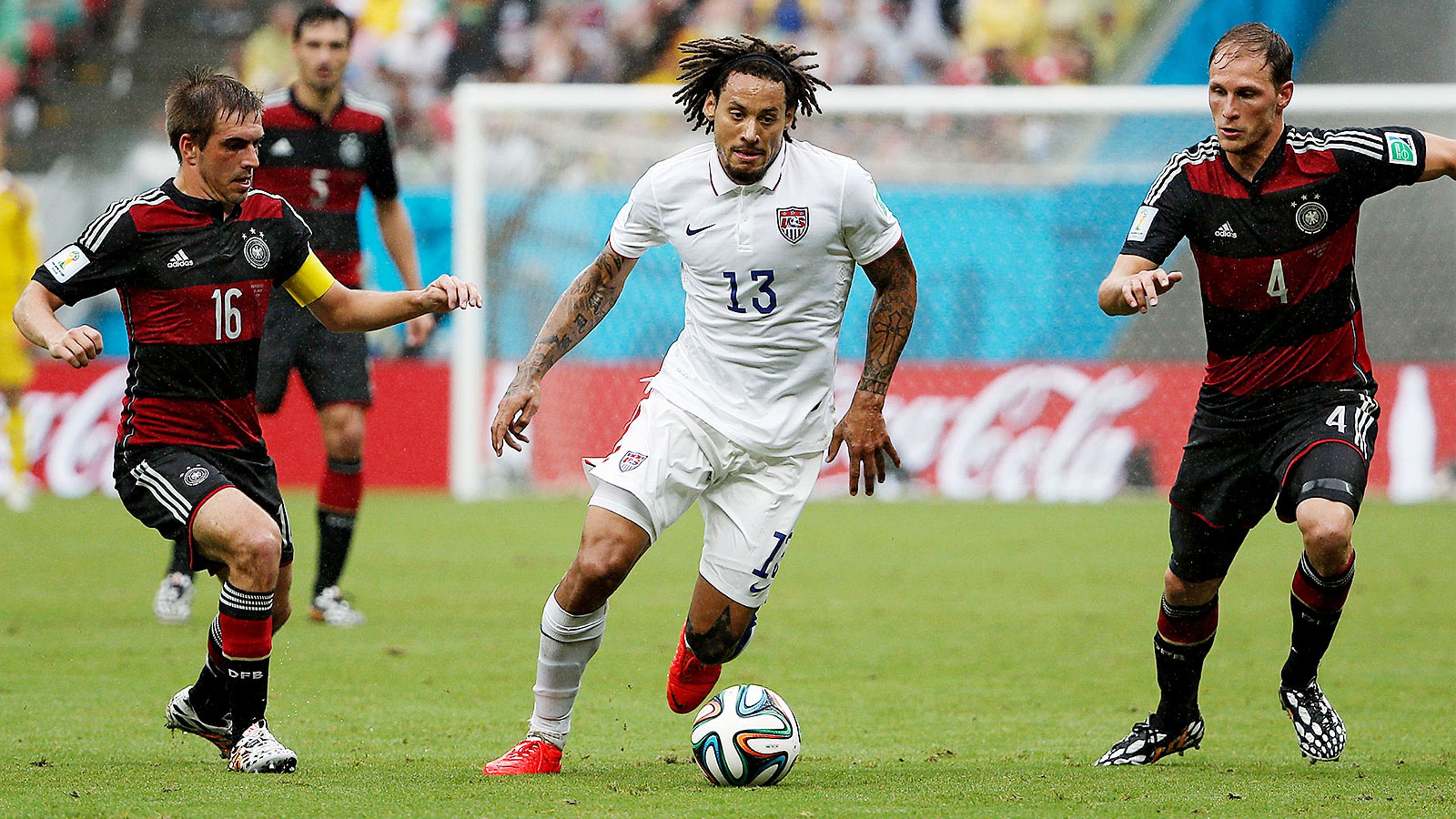 New England joins the race to land USA midfielder Jermaine Jones
BY Kyle McCarthy • August 8, 2014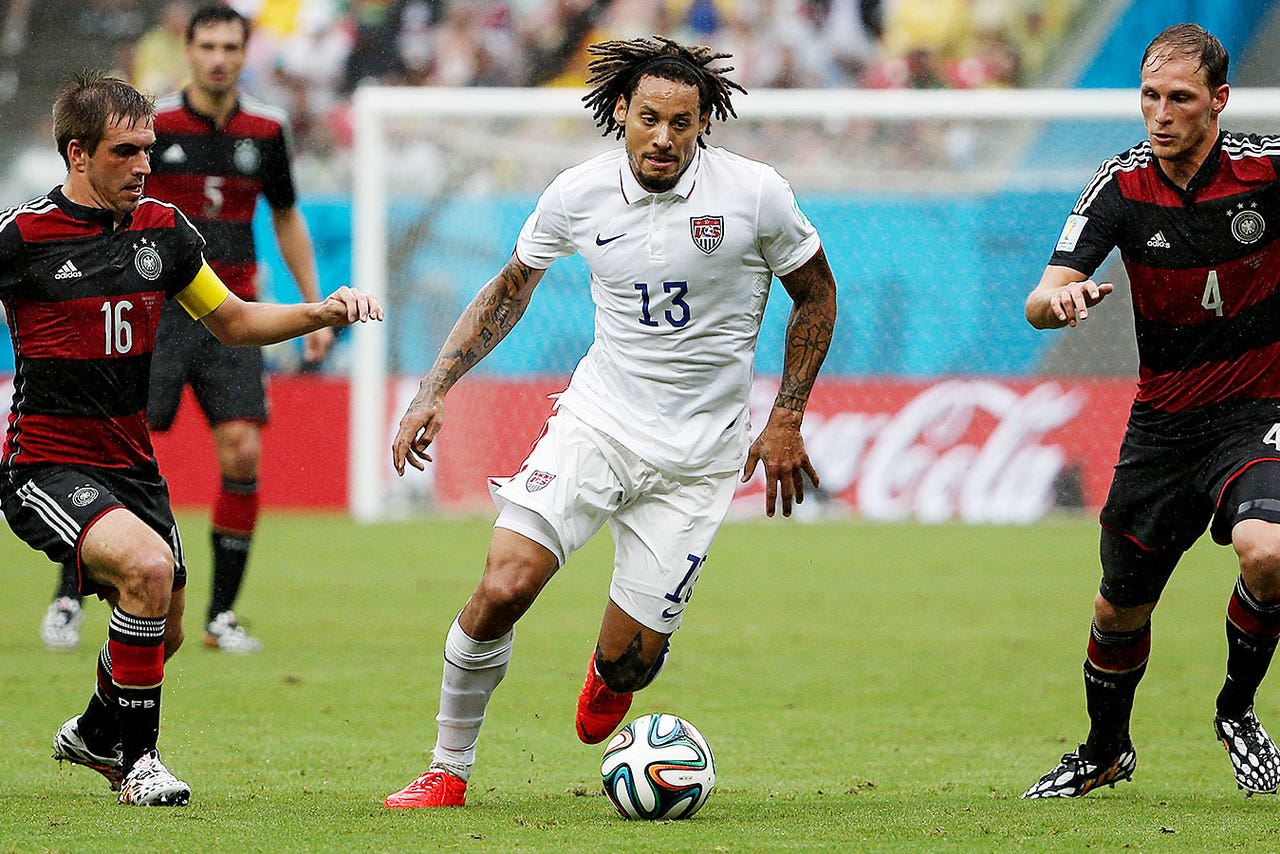 TUKWILA, Wash.
Add New England to list of MLS teams interested in landing U.S. international midfielder Jermaine Jones.
Revolution general manager Michael Burns said he received the green light from investor/operators Robert and Jonathan Kraft to express the club's interest in acquiring the 32-year-old central midfielder to league officials. ESPN analyst Taylor Twellman first reported the Revs' interest on Twitter on Friday.
"We've received approval from our ownership to pursue Jermaine," Burns said when reached by phone on Friday afternoon. "We're interested in Jermaine and we've been in contact with MLS."
Jones has declared his desire to move to MLS on a free transfer after leaving Besiktas earlier this year, but he has not yet agreed to terms with the league. He has made repeated statements – including to FOX Sports after the World Cup and on his personal Twitter account this week – that he does not plan to take a substantial discount to continue his career in the United States. His salary demands would make him a Designated Player and would place him among the top 10 highest-paid players in the league, according to several league sources familiar with the situation. 
If MLS can reach a suitable deal with Jones and his representatives, then it would then need to determine how to disperse his rights. The threshold of his expected contract would likely provide the league with the flexibility to determine how and where Jones would eventually land, per league rules and regulations.
New England joins Chicago on the list of public suitors for the former Schalke man, though other clubs may also pursue him when the particulars of any potential contract are sorted out. Both teams could certainly use Jones' services, but the Revs may have a more acute need at the moment with regular number six Andy Dorman ruled out for the next several weeks with a sprained MCL in his right knee.
Any deal between Jones and MLS must be completed by the roster freeze deadline on Sept. 15 in order for him to play this season.
---